I often speak about how diving saved my life. 
The story starts in 2015, when I was a miserable, overworked Los Angeles lawyer. Back then, I followed all the rules and did everything "right". The result was a career and life lived by the books and devoid of wonder.
Diving changed all that.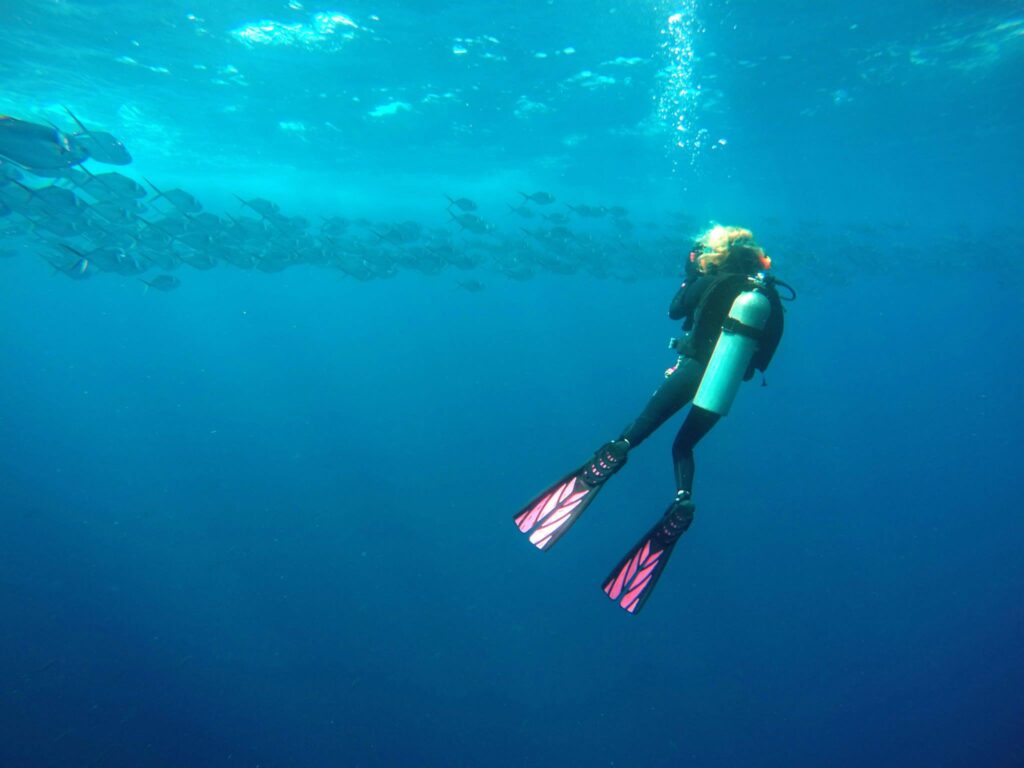 The Start of a Love Affair
It started with one scuba dive in the Galapagos.
It was my first drift dive ever, and I was terrified to not be anchored down near the seafloor. Thus, I gave myself a pep-talk at the bottom of the sea that went something like, "Tiff, if you don't let go of this rock now, you will die here alone, at the bottom of the ocean. Let go NOW!"
As I allowed the ocean to take me and learned to trust her, something deep and strong stirred within me. Before I knew it, I was surfing the currents, like the turtles in Finding Nemo. I was exhilarated. Fear had been replaced by flying. I felt free.
I emerged from that dive changed, new life coursing through my veins. I'd discovered a whole new world and a whole new me. That was the beginning of my lifelong love affair with the sea and with scuba diving.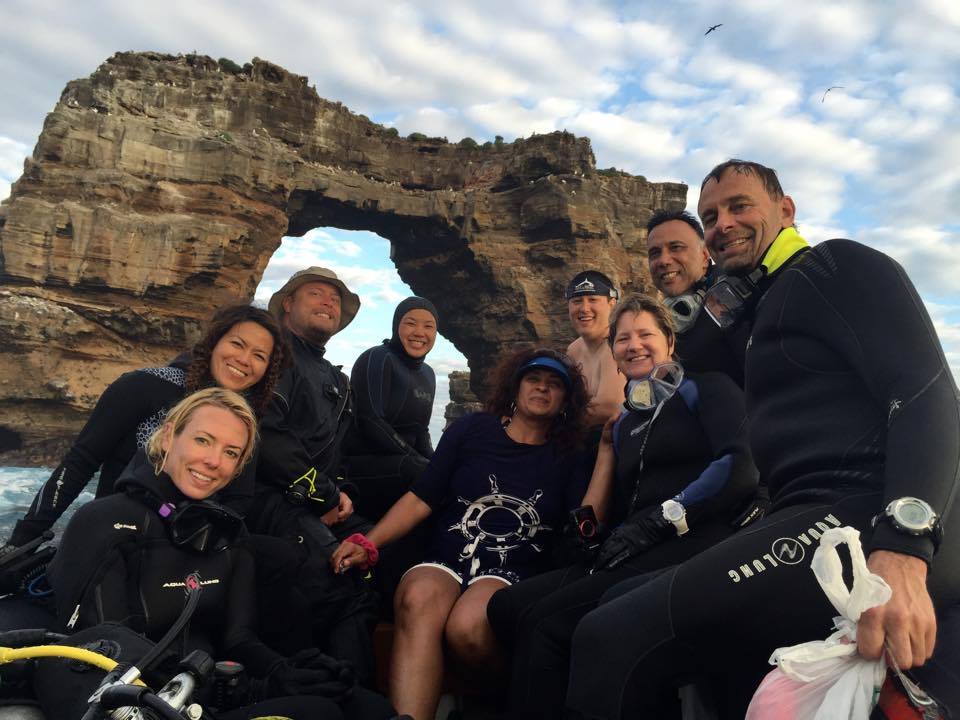 How the Sea Saved Me
The week wore on, and I slept on the deck of the boat — unable to leave the warm winds and salty seas for even a night. Then, on the plane ride back to L.A., I was overcome with anxiety and inexplicable grief about leaving. I didn't fully understand why, but I knew that things had to change. In the weeks that followed, I sold my house, quit my job, and decided to go with the flow of life to see where it might take me. The sea had called, and I was ready for an adventure.
It's been over six years since that fateful trip. Some 300 dives later, I'm still as enamored by the sea as I was back then. Now, as an ocean advocate and storyteller, I have the joy of sharing what the sea means to me every day.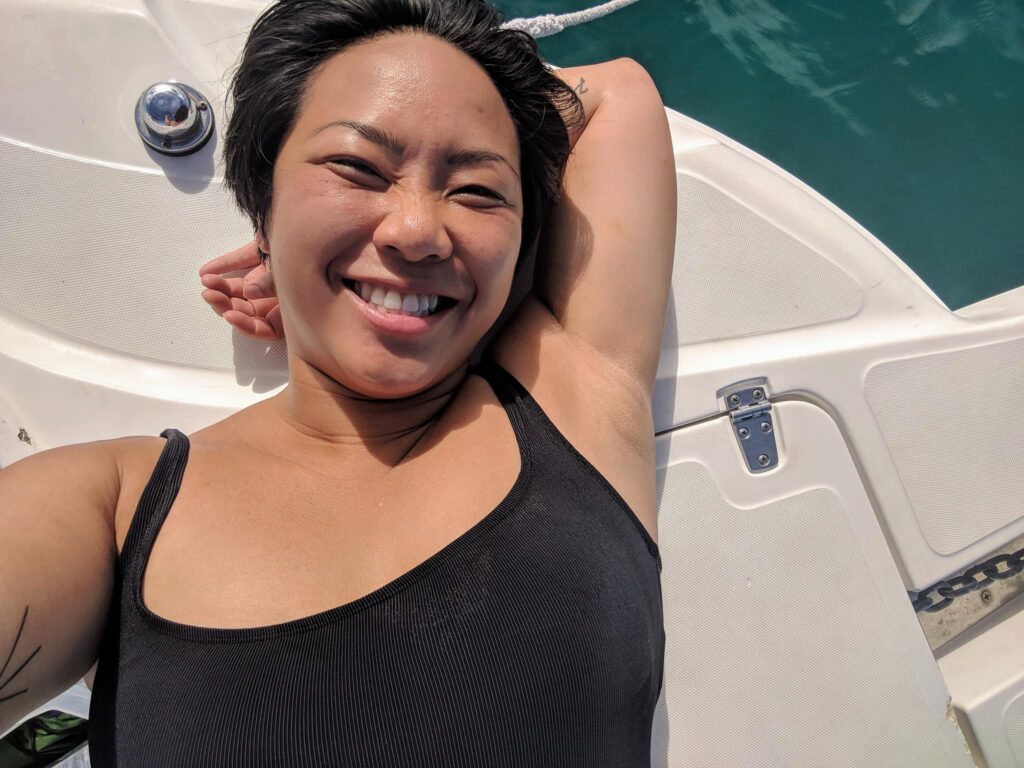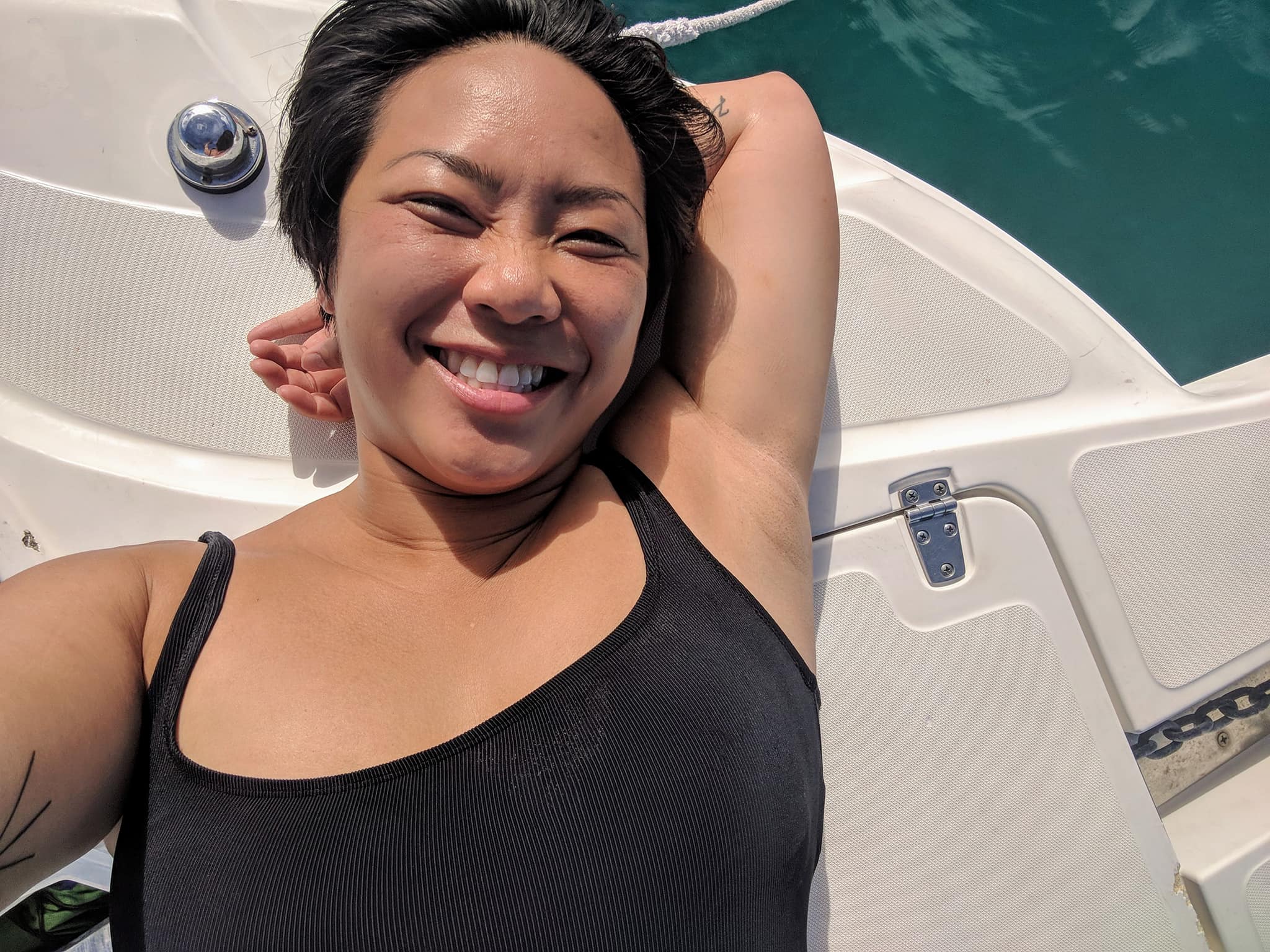 There Are No 'Rules'
Under the sea, there are no "rules" per se; there's no air to breathe, and even gravity responds differently. It's no wonder that my tightly-wound past self found herself so at peace beneath the surface: it is the epitome of freedom.
As a diver, this permission to go anywhere and be anyone is literal. I can float in any and every direction. I can choose to go upside down, sideways, and one leg out. It doesn't matter. That notion has been so incredibly liberating for me.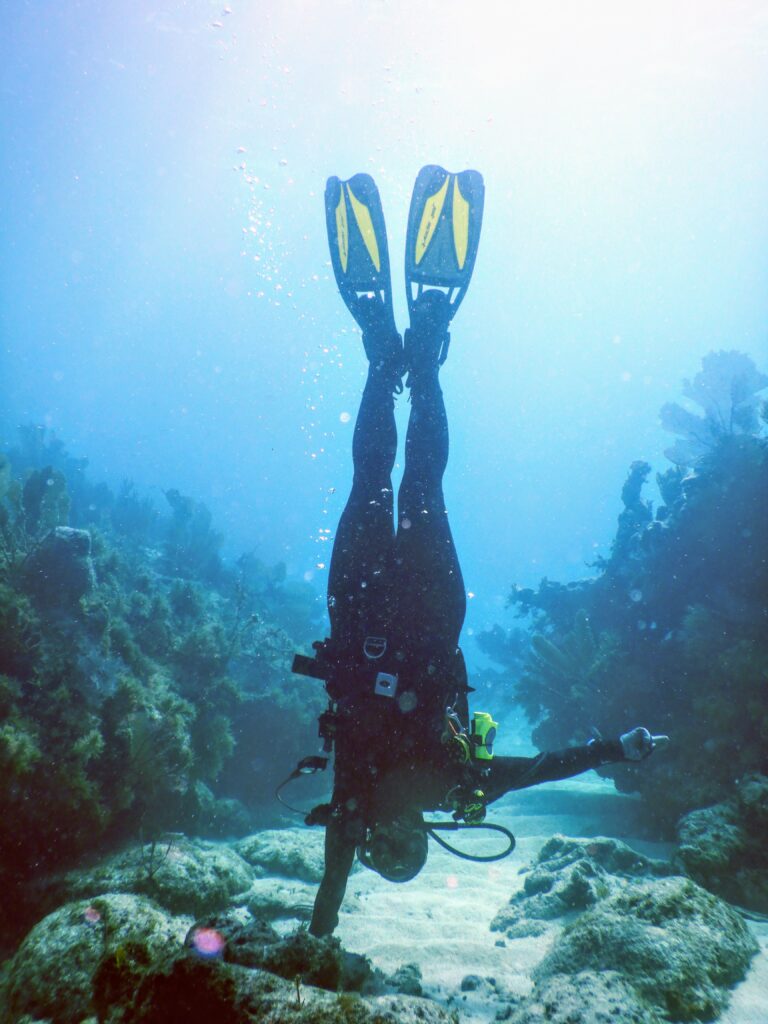 These thoughts run through my mind every time I duck below. Once I descend, I spread my arms out wide. I imagine myself as a manta ray over the reef, one with the ocean. Sometimes, I close my eyes to better feel the drag of the silky water across my skin. I trickle my fingers through it as I would out of a car window and smile — utterly content.
Joy and Magic Beneath the Waves
As I've explored more of the blue world, I've also discovered magic and joy, which were so elusive in my past life. From marriage proposals on scuba (the ring was in a go pro case) to underwater pumpkin carvings to veterans experiencing the "therapy of the sea," I've witnessed it all. These "regular life experiences" are amplified when done underwater, on scuba. The waters really are healing and beautiful.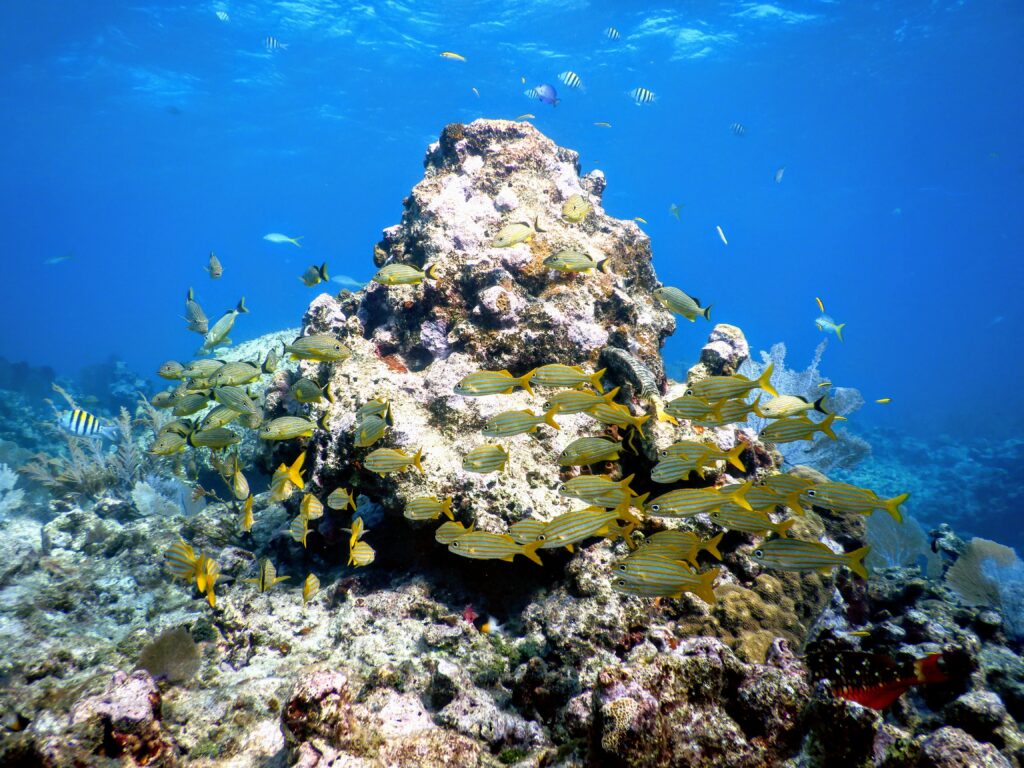 I've Found My Tribe
And, finally, diving has brought me my tribe. We're all searching to belong in this world, and I've found my place amongst a rag-tag bunch of divers, boat captains and ocean enthusiasts who call the Florida Keys home. In the water, we are our best, happiest selves. Sure, we're different; but we all sway with the same swells here in paradise.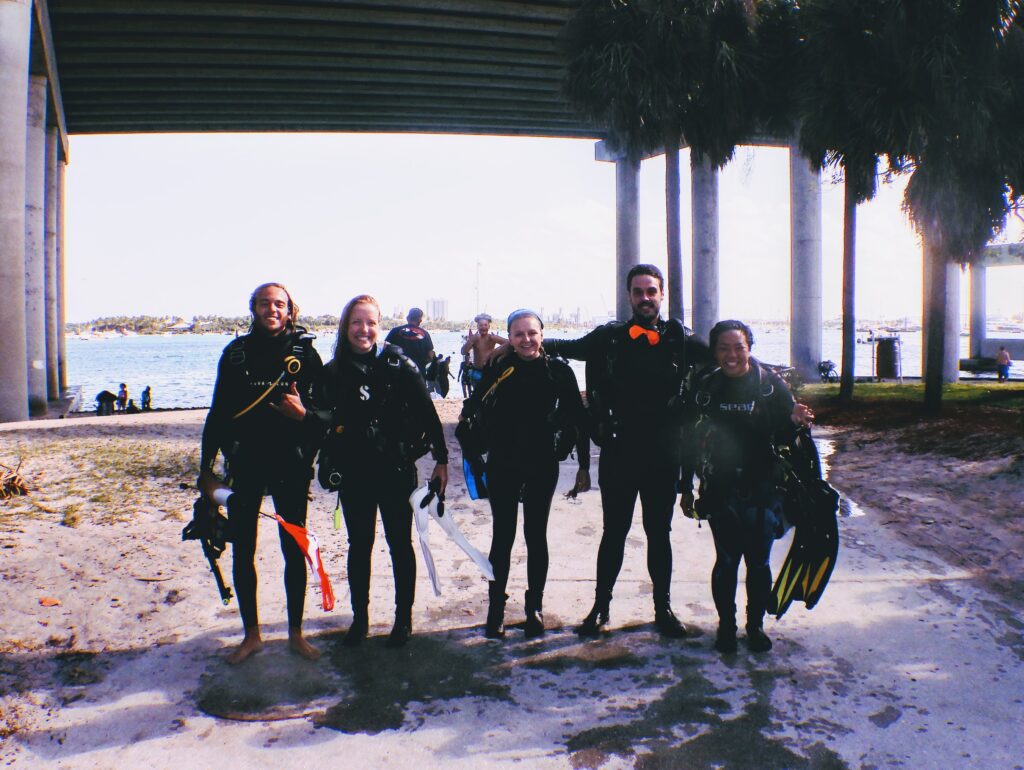 What Diving Has Given Me
And so, when I say that diving saved my life, I really mean it. It saved me from a reality that I hated and brought me into a version of myself I never could have imagined. For example, I've gone freediving with crocs, helped release numerous sea turtles, and done a Dive Against Debris with Fabien Cousteau (he's awesome, by the way). Adventure after adventure, my very favorite moments somehow always involve water and diving.
Basically, I've had the absolute time of my life below the surface. All of this has given me purpose, pleasure and joy. And for that, I'll forever be grateful.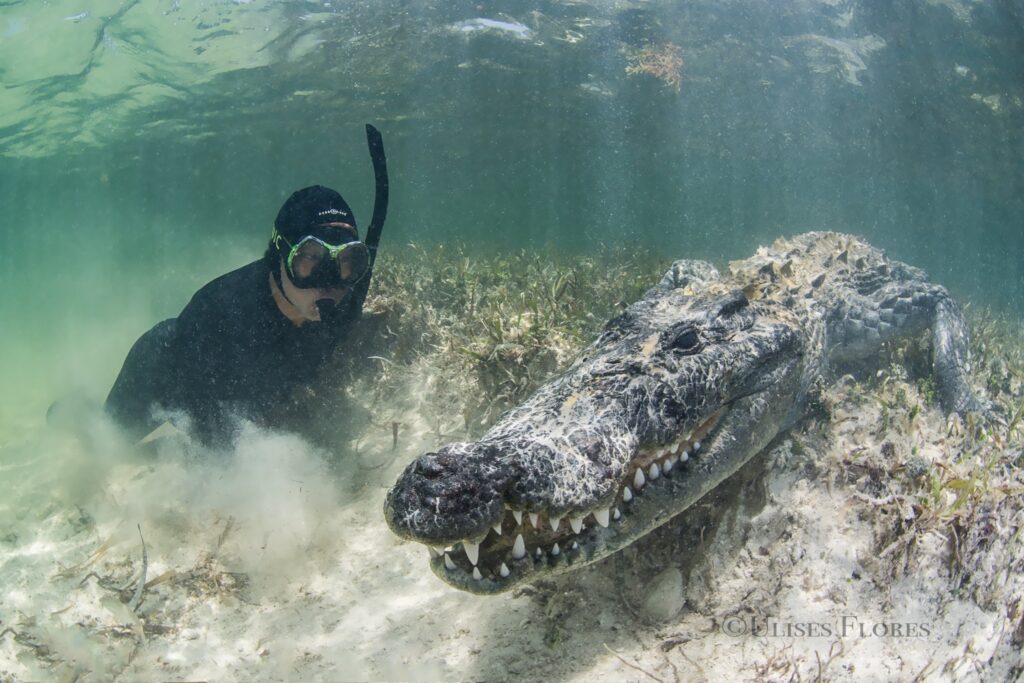 More Gratefulness About Diving