One of the most difficult questions dive instructors have to answer is: what is scuba diving like? There really isn't anything like scuba diving, at least not on this planet.
If you're apprehensive about learning to dive, or just curious what scuba diving is like, this article will attempt to describe the experience of scuba diving. That said, if you really want to know what scuba diving feels like, a short Discover Scuba® Diving experience (DSD) is the perfect option.
During a Discover Scuba, you'll try on scuba gear and take your first breaths underwater in a swimming pool or pool-like environment. Contact a PADI Dive Center or Resort to learn more.
Scuba diving is like….
… exploring a forest, where you can float into the treetops. 
… walking through a park full of exotic flora and fauna.
… visiting a museum where the art is alive.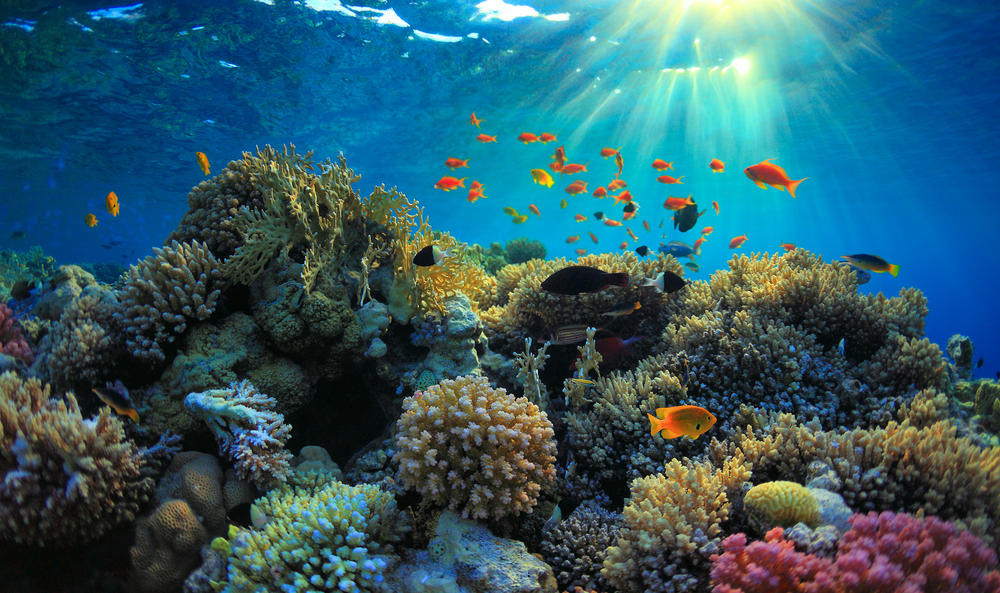 Is scuba diving like snorkeling?
Yes and no. Snorkeling allows you to observe marine life beneath the surface, but what you can see is limited. Sure, you can take a deep breath and swim down to get a closer look at something, but you can't stay very long.
Put another way, if you don't like snorkeling, that doesn't mean you won't like scuba diving. Divers and snorkelers may visit the same areas, but the experience is very different. Scuba diving allows you to take your time and get closer to marine life.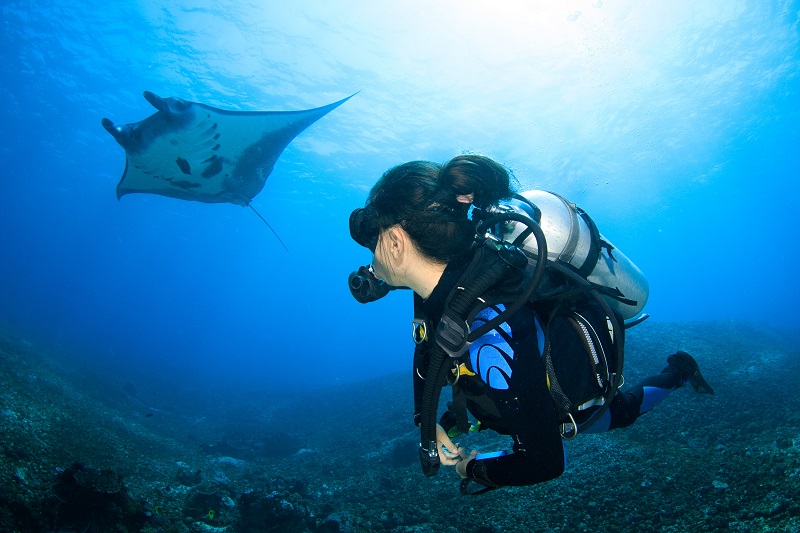 Concerned about sharks? Don't be. You're more likely to be attacked by a dog or killed by a cow than a shark.
Is scuba diving fun?
In case this wasn't already obvious: yes. Especially if you like: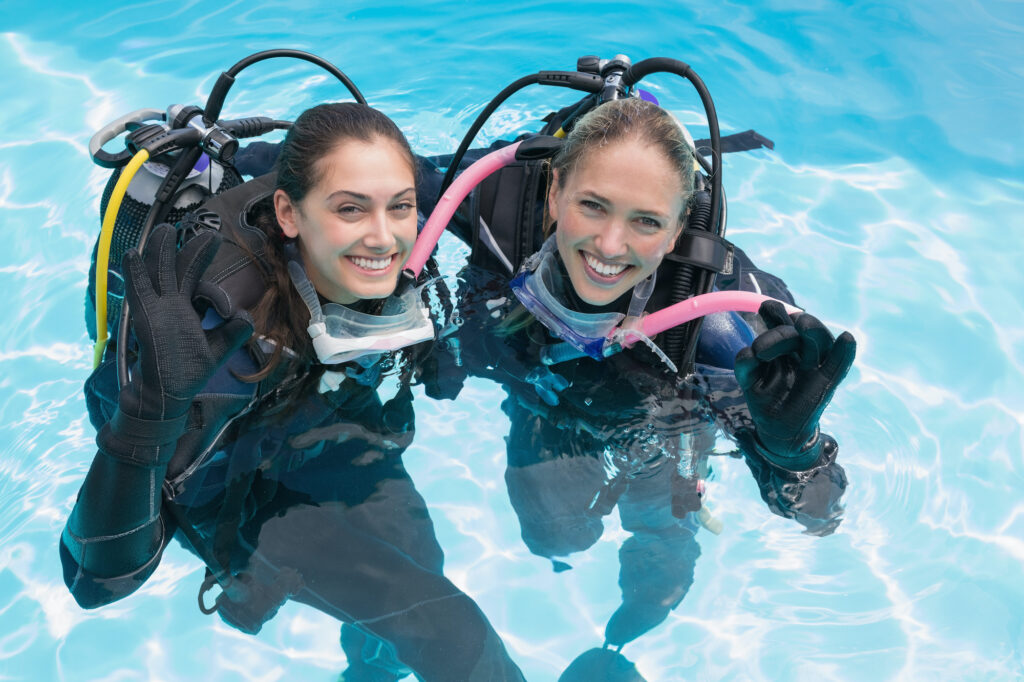 Will I like scuba diving?
Generally speaking, if you're comfortable in the water and you're interested in the aquatic environment, you'll probably enjoy scuba diving. As mentioned above, a Discover Scuba Diving experience (DSD) can help you decide whether or not to enroll in the PADI® Open Water Diver course and earn a scuba certification.
Keep in mind: some people fall in love with diving immediately and others grow to love it. The gear can feel strange at first, but with a little practice, you'll achieve a feeling of weightlessness non-divers can only imagine.
Watch the video below to learn more about what's involved in earning a scuba certification, or contact a PADI Dive Center or Resort.
Interested in exploring the underwater world without all the gear? Ask your PADI Dive Center or Resort about a PADI Freediver™ or PADI Mermaid™ course.

Go Deeper