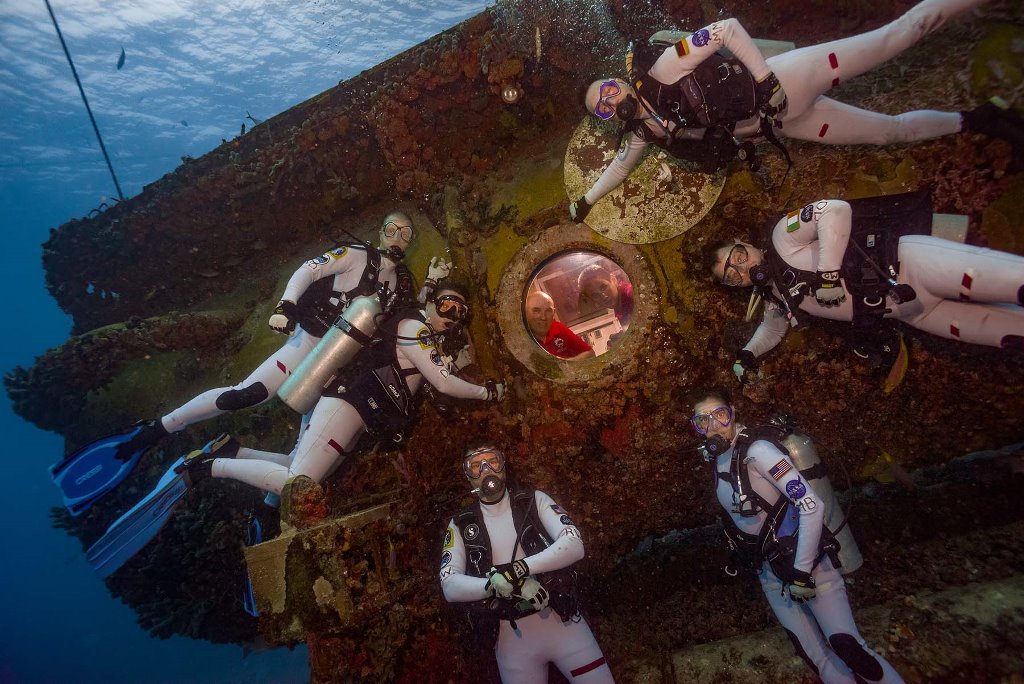 The NEEMO Mission
by Karl Shreeves, Technical Development Executive, PADI Worldwide.
On 21 July, the 21st NASA Extreme Environment Mission Operations (NEEMO) mission launched in the U.S. Florida Keys National Marine Sanctuary. Astronauts Megan McArthur (NASA), Reid Wiseman (NASA) and Matthias Maurer (ESA), researchers Marc O'Griofa, Dawn Kernagis and Noel Du Toit, and habitat technicians Hank Stark and Sean Moore made up the two NEEMO XXI crews. Founded in 2001 by project leader Bill Todd, NEEMO typically puts three astronauts and a flight scientist, along with two habitat technicians, into saturation in the Aquarius underwater habitat. The Aquarius is operated by Florida International University to study human spaceflight.
NEEMO missions are not simulations, but real, analog missions that allow NASA and its international partner agencies to study crew and crew-ground dynamics while conducting real science – biology, human physiology, robotics, telecommunications, software, etc. –under conditions crafted to variously imitate/replicate significant aspects of orbital, lunar, Mars and asteroid space flight.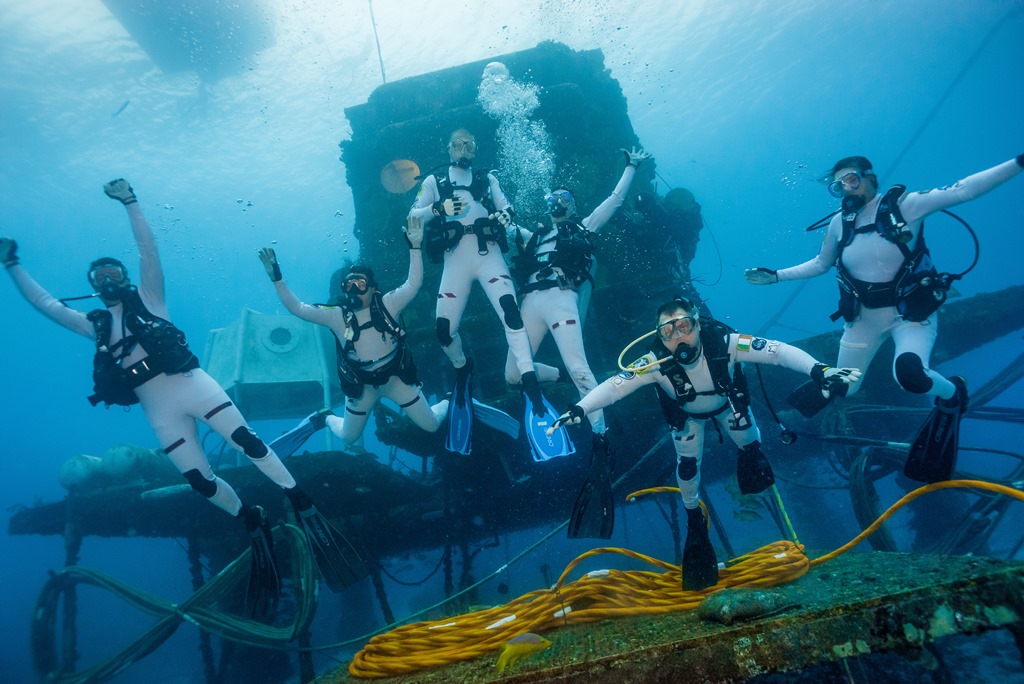 My Involvement
It's been my privilege to be involved with NEEMO since its inception, in various supporting roles. I really never know exactly what I'll be doing until I show up. That's part of what I like about it. Over the years, I've instructed divers/crew, configured gear, loaded boats, and placed experiments. I've run errands, brainstormed concepts, built mockups, made lunches, shot photos and videos, composited maps, swept floors, and maintained equipment. The list goes on. Actually, quite a few PADI® Members, including PADI Instructor and ESA (European Space Agency) astronaut trainer Hervé Stevenin, and PADI Instructor Mark Hulsbeck, have had a hand in NEEMO over the years.
The most recent NEEMO XXI primarily called on my photography and Photoshop skills, including the accompanying crew shot. NASA's home page featured it and so did a lot of the international media. Bill Todd conceived it, and the crew rehearsed placement and synchronized breathing for a bubble-free shot. Other images that were produced included a jumping shot (the crew's idea) and a "hero poster" of Marc O'Griofa (not assigned – whacked my head and the idea popped up). To see the main mission images follow this link or find out more about underwater missions here.