It was all the turtle's fault, actually.
A work colleague (who is now my boyfriend) had been to stay at a dive resort in the Philippines on a trip he'd booked before we got together. Before that, I'd only ever heard of scuba diving because a couple of brave friends had learned to dive with PADI on a holiday off the Red Sea.
It was definitely something I was happy for other people to do. Don't get me wrong, I'm a huge animal and wildlife lover – but me, submerged into the murky depths of a vast body of water with actual living things in it (some of which I'd seen in pictures and didn't want to meet in person – yes Mr. Moray Eel, I'm talking about you), no thanks.
But then my boyfriend messaged me to say he'd just waved at a turtle in the sea and everything changed. I knew I had to do it.
We've just returned home from that same dive resort – Liquid Dumaguete, in Dumaguete– where I took the plunge (literally) and completed a PADI Discover Scuba Diving experience.
Liquid is owned by PADI Course Director Tim Latimer and his wife Zoe. Tim and fellow Course Directors Berlinda Koolen (also from Liquid), and Gabrielle Holder from nearby Atmosphere Resorts have a wealth of experience between them and come together to train new PADI Instructors through the PADI Instructor Development Course.
One of the recent IDC candidates, Ashleigh, was doing a learn to teach program and I was lucky enough to be her candidate under the supervision of staff instructor Carlo Holganza.
I knew I was in good hands for my first underwater experience!
Ashleigh outlined what would be involved and I watched the briefing video, learning about how everything works and what I needed to be aware of.
Next, it was time for my confined water session in the pool, where I had my first taste of breathing underwater. I was obviously nervous – even in the pool – but my determination to do this, along with Ashleigh's calming teaching style meant I felt completely at ease descending and breathing through the regulator. I remember being surprised at how strong and noisy the air bubbles felt and sounded, and how strange it felt not to have to hold my breath underwater.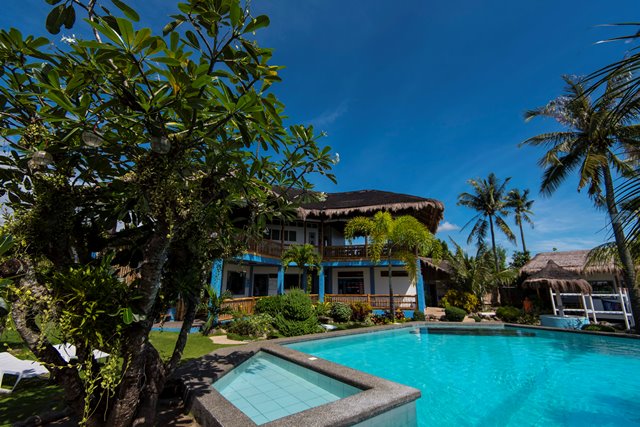 After demonstrating I had the required safety skills, I moved to the deeper side of the pool to try using my fins to move around a bit. I think I was more mess than mermaid, but I knew how to be safe and was ready to dive into the actual sea!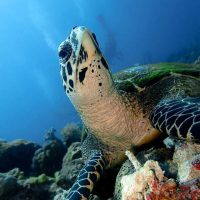 I was both nervous and excited. We would be diving at Poblacion, a known dive spot in the Philippines and I knew this would be an experience to remember as well as an amazing achievement… I just hoped the turtles weren't hiding.
In the water, we began our descent and entered the amazing underwater world. I remember it was so peaceful (other than the bubbles!) and so beautiful. We saw clown fish (yep – I found Nemo), puffer fish, groupers, Mr Moray Eel (not so scary up close), and then.. a green sea turtle sitting happily on the bottom of the sea!
So I realised my turtle waving dream on my first open water dive! For someone who thought they would never be brave enough to dive, that was immense. I remember feeling so happy when I came out of the water and couldn't wait to tell everyone what I'd seen.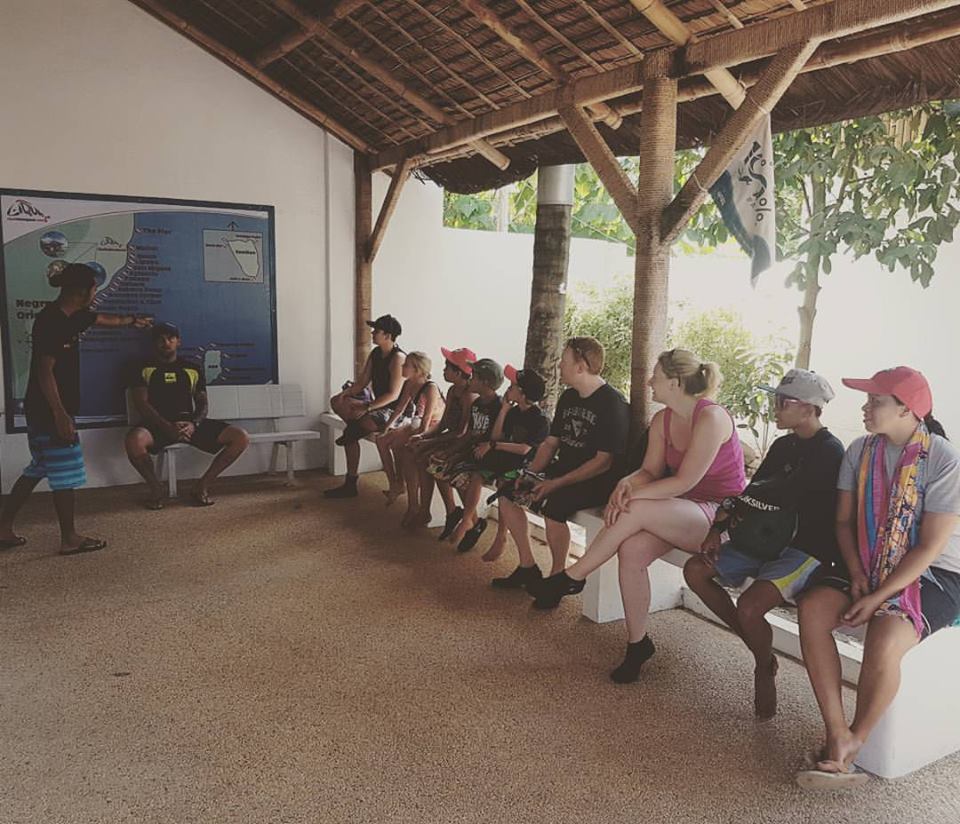 I was lucky enough to also dive of Apo Island – a stunning marine sanctuary a short boat ride away with hundreds of species of fish and of course, more turtles – but it's my very first turtle wave that I'll remember. I'm extremely grateful to everyone who helped me achieve this and I look forward to working towards my Open Water certification next and many more dives after.
Ready to take the plunge too? Find a PADI Dive Shop near you and ask about the PADI Discover Scuba Diving experience or PADI Open Water Diver course.
Guest post by Debbie Miller.