Are you a newly certified PADI Freediver looking for your first destination to practice your new skills? Or maybe you're an experienced freediver searching for a destination that will challenge your skills? Whatever your freediving experience may be, here are 8 incredible destinations to add to your bucket list!
Koh Tao –Thailand
If freediving amongst whale sharks, vibrant coral reefs and incredible marine life sounds like you, then make sure to add Koh Tao to your bucket list. Located on the Western Shore of the gulf of Thailand, Koh Tao is known for its white sand beaches, turquoise blue water and rugged cliffs. With over 25 dive sites to explore including the HTMS Sattakut Wreck sitting at 30 meters/100 feet, Koh Tao is a freedivers paradise. Enjoy one of the islands famous beach sunsets after a day packed freediving world-class dive sites – what more could you want!?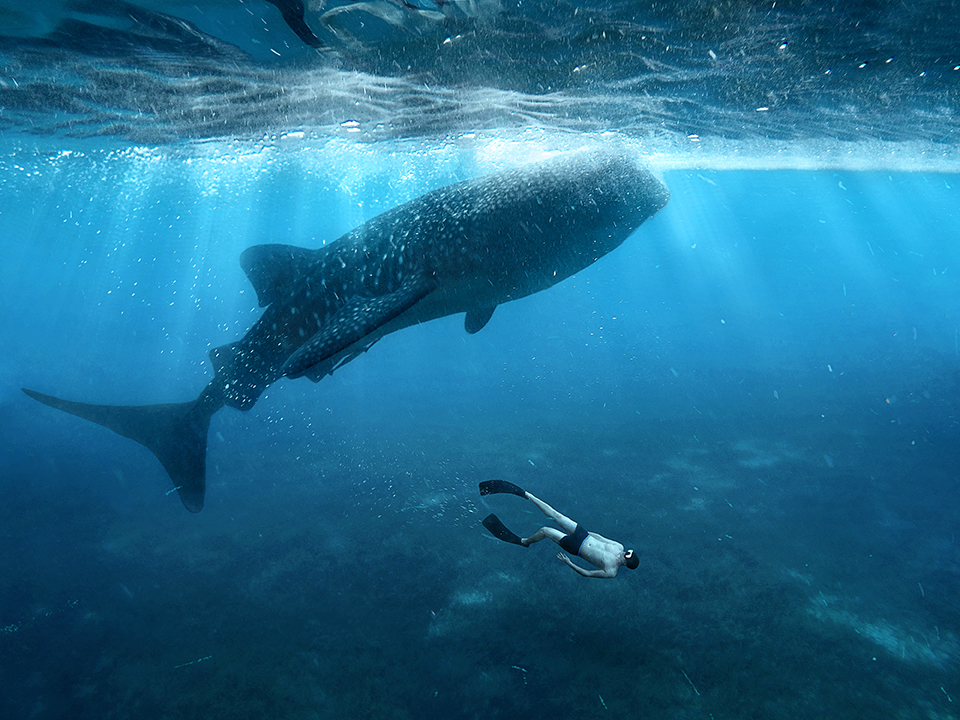 Deans Blue Hole – Long Island, Bahamas
Located on the southern end of Long Island in the Bahamas, Deans Blue Hole is a must-visit site for any freediver. Deans Blue Hole is the world's second deepest known ocean blue hole with a depth of 202 meters/663 feet. Surrounded by crystal blue oceans and white sand beaches, this dive site is known for its calm waters and easy access from the nearby beach shore. Not only is this dive site perfect for beginner freedivers but it has also been used for many advanced freediving competitions as well.
Cebu – Philippines
Imagine freediving into warm tropical waters with 15-20 meter/ 50-66 feet visibility – sounds pretty amazing right? In Cebu you will find diving with just that and much more. Discover an incredible range of dive sites that offer not only beautiful coral reefs but also some unique marine animals. From thresher sharks to rays and whale sharks, Cebu has it all. You won't want to miss out on diving this paradise destination teeming with underwater life.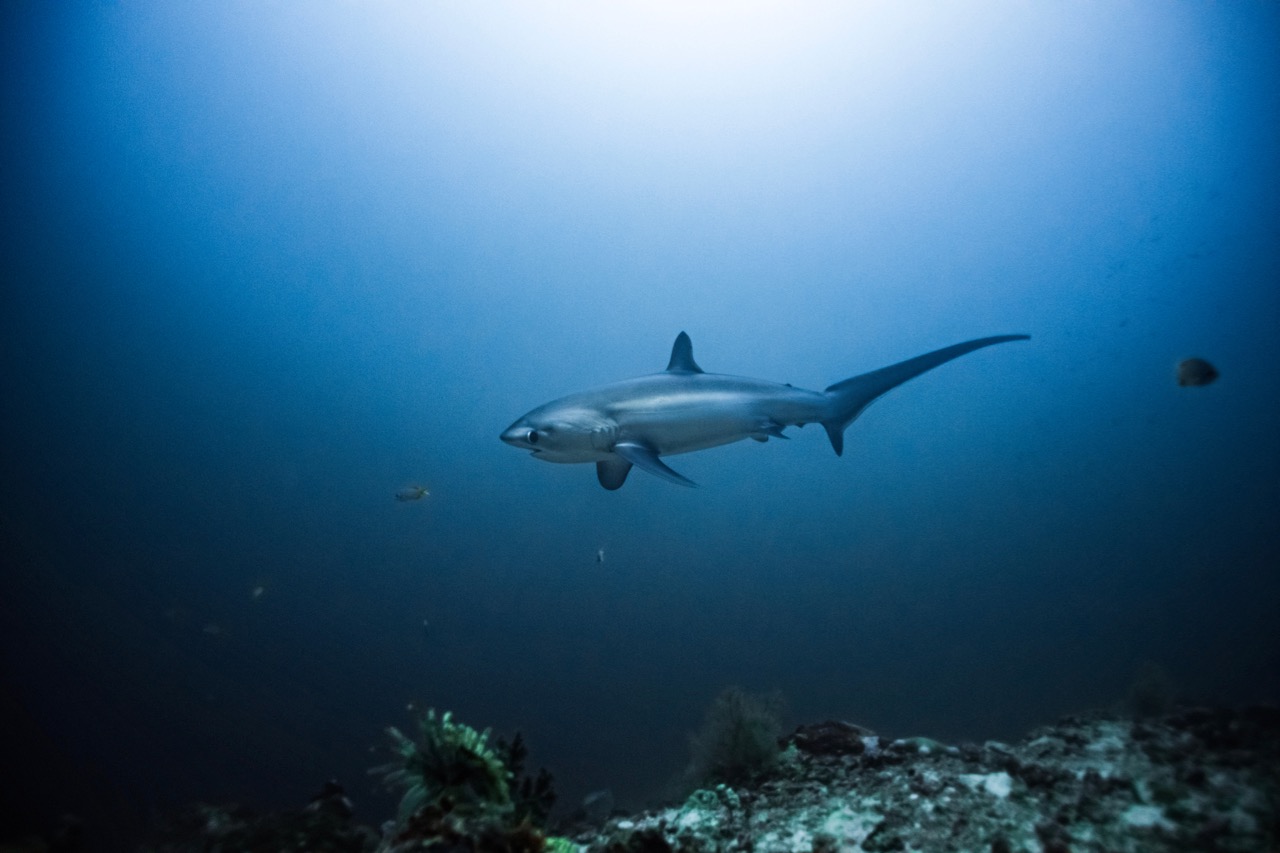 The Blue Hole – Dahab, Egypt
The Blue Hole in Dahab is one of Egypt's most famous dive sites. Located 8 km/4.97 miles north of Dahab, The Blue Hole is a gaping sinkhole that drops down to 110 meters/360 feet. Not only is this pristine dive site great to practice your skills but you will also be surrounded by vibrant coral reefs and many tropical marine life species along the way. On the reef edge of The Blue Hole there is a shallow opening known as 'the saddle'. This is one of the dive sites most popular areas, known for its colourful coral seabeds and dense schools of tropical fish. This dive site can be accessed  from the beach shore, making it a perfect (and easily accessible) freediving spot!
The Great Blue Hole – Belize
Located off the coast of Belize in the longest barrier reef in the Western Hemisphere, The Great Blue Hole is probably one of the most recognizable (and largest) dive sites in the world. With a depth of 124 meters/406 feet and a diameter of 300 meters/984 feet, this site is perfect for any level freediver. Enjoy diving into crystal clear waters while being surrounded by countless species of marine life and beautiful coral formations. After crossing this dive off your bucket list, make sure you also check out the neighboring outer cayes and atolls of Belize for some more unbelievable dive sites.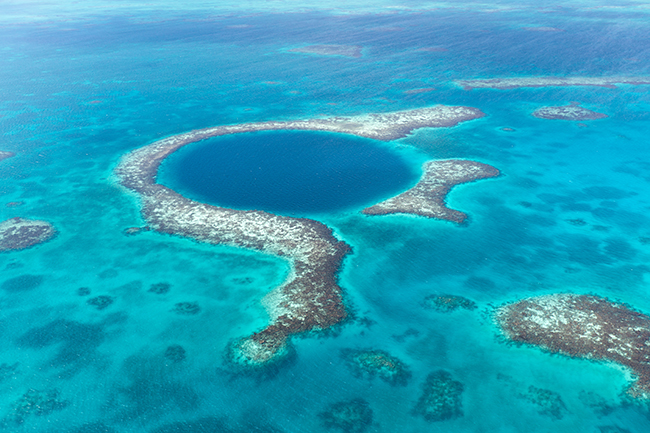 Cenotes of Mayan Riviera – Mexico
With over 3,000 cenotes to explore, there is no doubt as to why freedivers flock to Mexico. In the Mayan Riviera you will find cenotes filled with crystal clear water and breathtaking underwater caverns, just waiting to be explored. Whether you're diving the Dos Ojos, Angelita, Kukul Kan or Chac Mool cenotes of the Mayan Riviera, you won't be disappointed by their underwater beauty.
Gili Islands – Lombok, Indonesia
The Gili Islands are well-known for their incredible beauty, both on top of the water and underneath. Here you can find warm, turquoise waters full of spectacular coral reefs and marine life species. Located of the coast of Lombok in Indonesia, the Gili Islands are made up of three Islands; Trawangan, Air and Meno. Year round you can find calm surface conditions, warm water, amazing visibility and great depth levels. This world-class destination is perfect for both beginner freedivers and seasoned pros alike.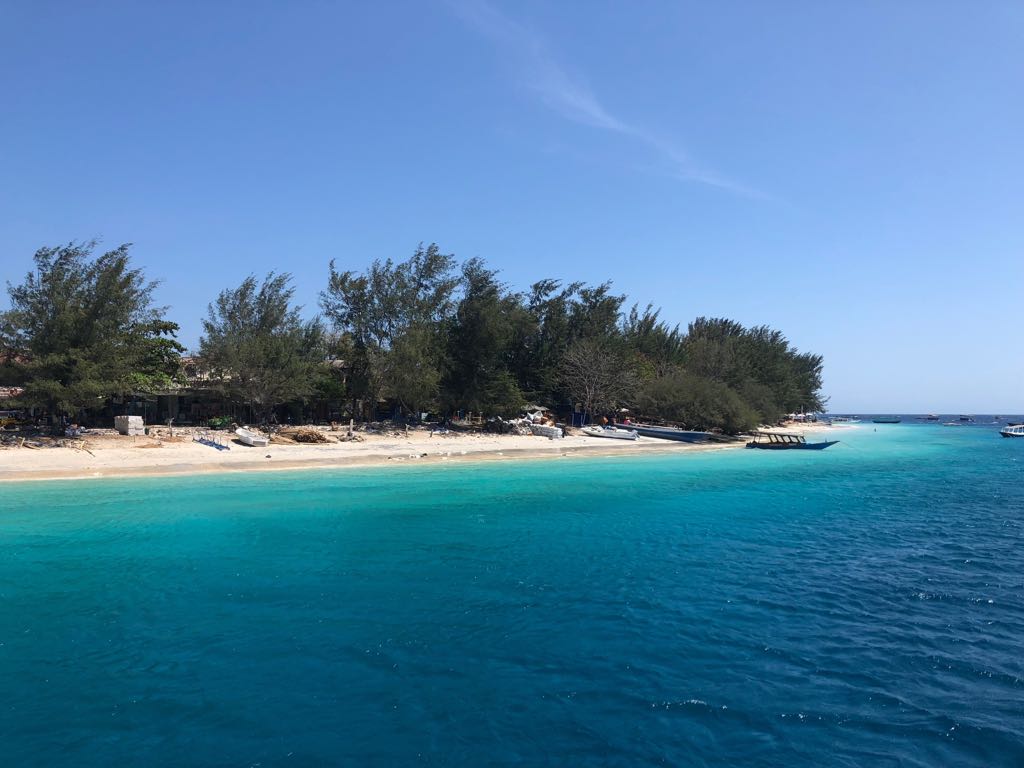 Sri Lanka
Have you ever wanted to freedive with blue and sperm whales? If you answered yes, you might want to add Sri Lanka to your bucket list. Imagine jumping into clear blue waters with nothing in sight but a whale swimming in the distance. Whales can be found swimming in the ocean around 6- 12 km/10-20 miles from the coast of Sri Lanka. What better destination to practice your freediving breath-hold than swimming with whales in Sri Lanka!
Ready to start exploring and practicing your PADI Freediver skills? Discover your next destination and locate a PADI Freediver Center today!