Although much of Europe and North America experience excellent weather in September, it can be challenging to find a great scuba diving destination during this late summer month. Several areas are in between seasons, and destinations like the Caribbean and Asia may experience strong storms. However, Indonesia, the Galapagos and the Red Sea remain blissfully beautiful. Here are our top picks for the best scuba diving destinations in September.
---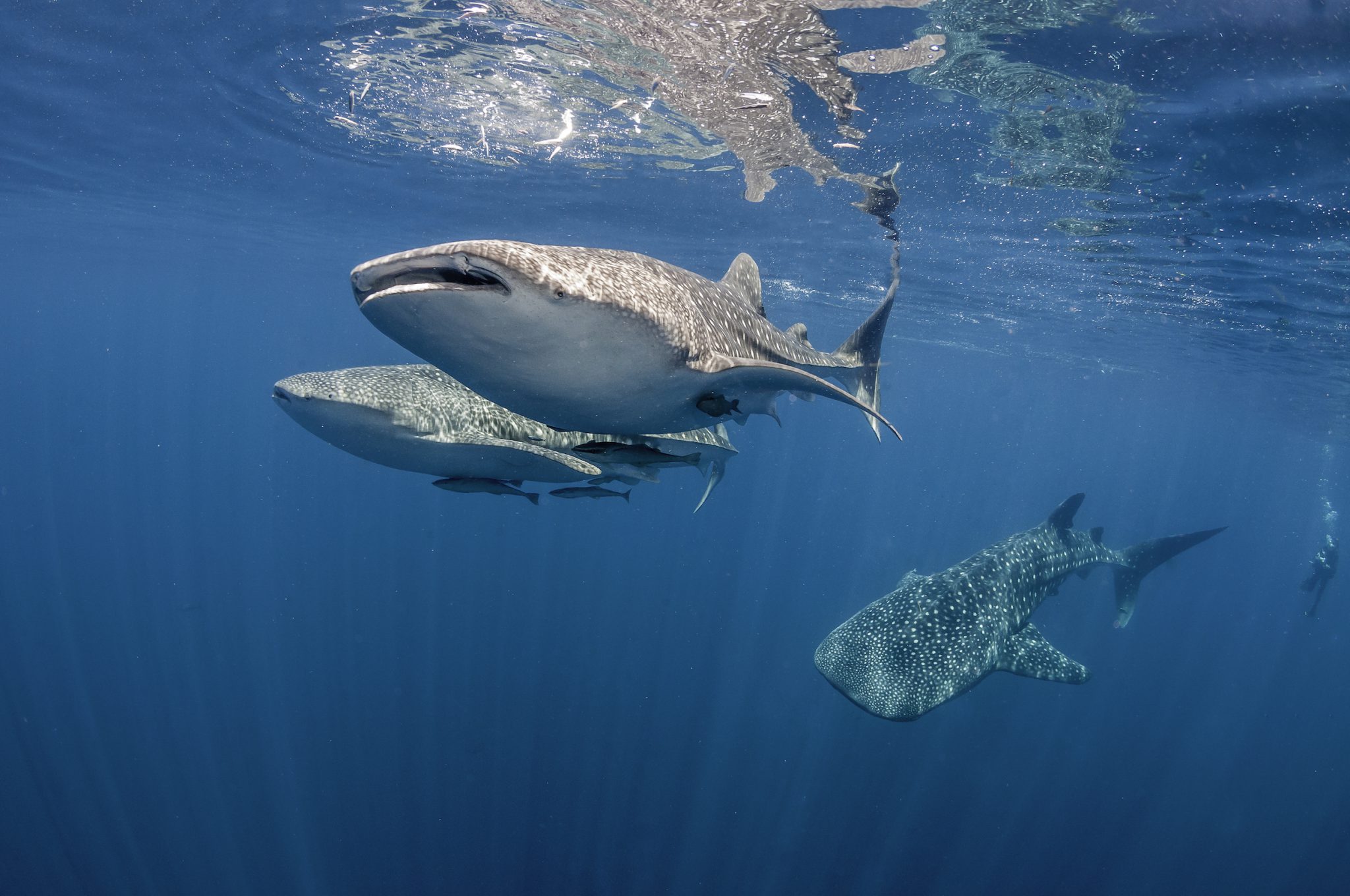 1. Cenderawasih Bay, Indonesia
Whale shark lovers should strongly consider a liveaboard trip in Cenderawasih Bay during the month of September. Whale shark sightings in the area are nearly guaranteed due to the unique feeding habits of the sharks. They suck on the bottoms of fishermen's nets to coerce the small fish into their large mouths. From July to September, the winds are strong across Raja Ampat, creating untrustworthy sea conditions. If liveaboards from the region don't make the trip to Komodo, they most likely can be found in the sheltered waters of Cenderawasih Bay. Luckily, Cenderawasih Bay has some of the best dive sites for seeing whale sharks and you can find sharks in the bay year-round. Do keep in mind that the Cenderawasih Bay liveaboard season is short, so it's best to schedule your trip for July to September if this is a destination you'd like to explore.
Editor's Recommended Liveaboard: Damai I
---
2. Galápagos Islands, Ecuador
One of the most dreamed about diving destinations on Earth, a holiday in the Galapagos Islands is an ideal option in September. This late summer month is a great time to swim alongside whale sharks and find the elusive mola mola. From June to December each year, dry season descends on the Galápagos. During these months, the temperature is colder both in terms of the air and the water. Under the sea, you can expect temperatures of about 19-23°C (66-73°F) with frequent thermoclines. While it might sound less comfortable for humans, these temperatures are perfect for whale sharks, penguins and mola mola. Plus, you'll enjoy ideal conditions at nearly all of the dive sites in the Galapagos. Whether you most interested in seeing whale sharks or the weird and wonderful mola mola, September is a great month for diving these islands of Ecuador. Just keep in mind, much of the Galapagos is best dived by liveaboard.
Editor's Recommended Liveaboard: Humboldt Explorer
---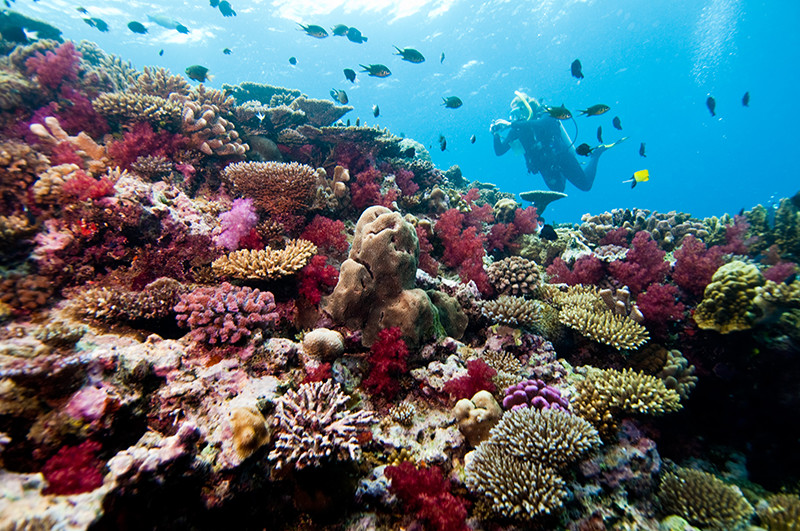 3. Fiji
Fiji is one of the best places to dive in the South Pacific, and it happens to be a great option for September, especially for lovers of manta rays. For starters, late summer is the perfect time to dive with manta rays in Fiji. The season lasts from June to October, so the earlier the better. Visit Yasawas, Kadavu, the Namena Marine Reserve, Wakaya or Taveuni where 200 to 300 individuals populate the waters. In addition, Fiji has some of the best soft corals in the world and hosts an abundance of tropical marine species. You might also be able to dive with a number of sharks around the islands. During the month of September, you'll enjoy dry but cooler weather during this "high season." Most of the time, visibility is amazing. Remember that there are approximately 300 islands to dive around in Fiji, so it's best to book a liveaboard for this South Pacific destination.
Editor's Recommended Liveaboard: Fiji Aggressor
---
4. Hawaii, USA
A favorite among seasoned liveaboard divers, Hawaii in the United States is great to dive at any time of the year. However, surface conditions tend to become choppier during the winter months and temperatures drop slightly. For this reason, we recommend visiting the 50th state from April to October. Most divers will want to head to Kona, where liveaboard diving can result in off-the-beaten-path dive sites full of interesting marine life. Inward currents and plankton-rich water attract megafauna in high numbers. There's migrating whale sharks as well as a nightly symphony of manta rays. Sea turtles, stingrays, sharks and colorful fish round out an impressive array of marine life. While diving is great during September in the paradise of Hawaii, you will miss out on the yearly humpback whale migration that takes place from November to March.
---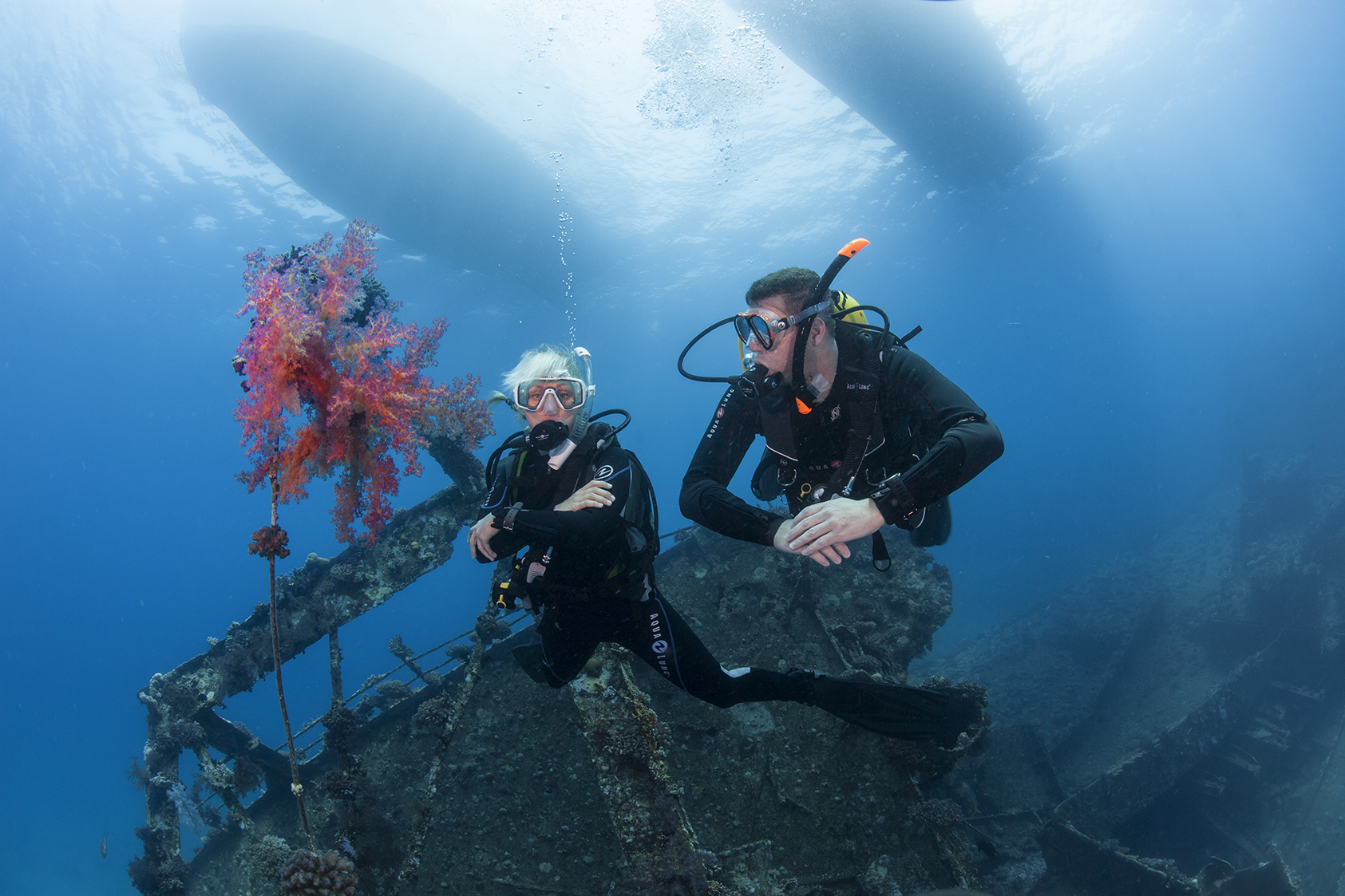 5. Egypt
The best time to dive the Red Sea in Egypt is from March to May and September to November. September, in particular, provides a balance of not-too-hot air temperatures, calm sea conditions and an abundance of marine species. Most importantly, the ninth month is the best time to spot thresher sharks in the Red Sea. While Egypt certainly has a well-equipped scuba diving infrastructure, diving by liveaboard is recommended. In this way, you'll be able to travel to more remote dive sites and spend more time there. In addition, September can be quite busy on the shores of the Red Sea. With a liveaboard, you'll be able to dive the popular sites before or after day trippers get in the water.
Editor's Recommended Liveaboard: MS Royal Evolution
---
If you'd like more information about any of these destinations, feel free to get into contact with our scuba diving experts via the live chat on the PADI Travel page, Dive Travel Facebook group or email. We're ready to answer any questions you may have!