Although much of Europe and North America experience excellent weather in September, finding a fantastic scuba diving destination can be challenging during this late summer month. Several areas are in-between seasons or going through 'shoulder' seasons, and destinations like the Caribbean and Thailand may experience intense storms. However, many other dive locations around the world remain blissfully beautiful. Here are our top picks for the best scuba diving destinations in September.
---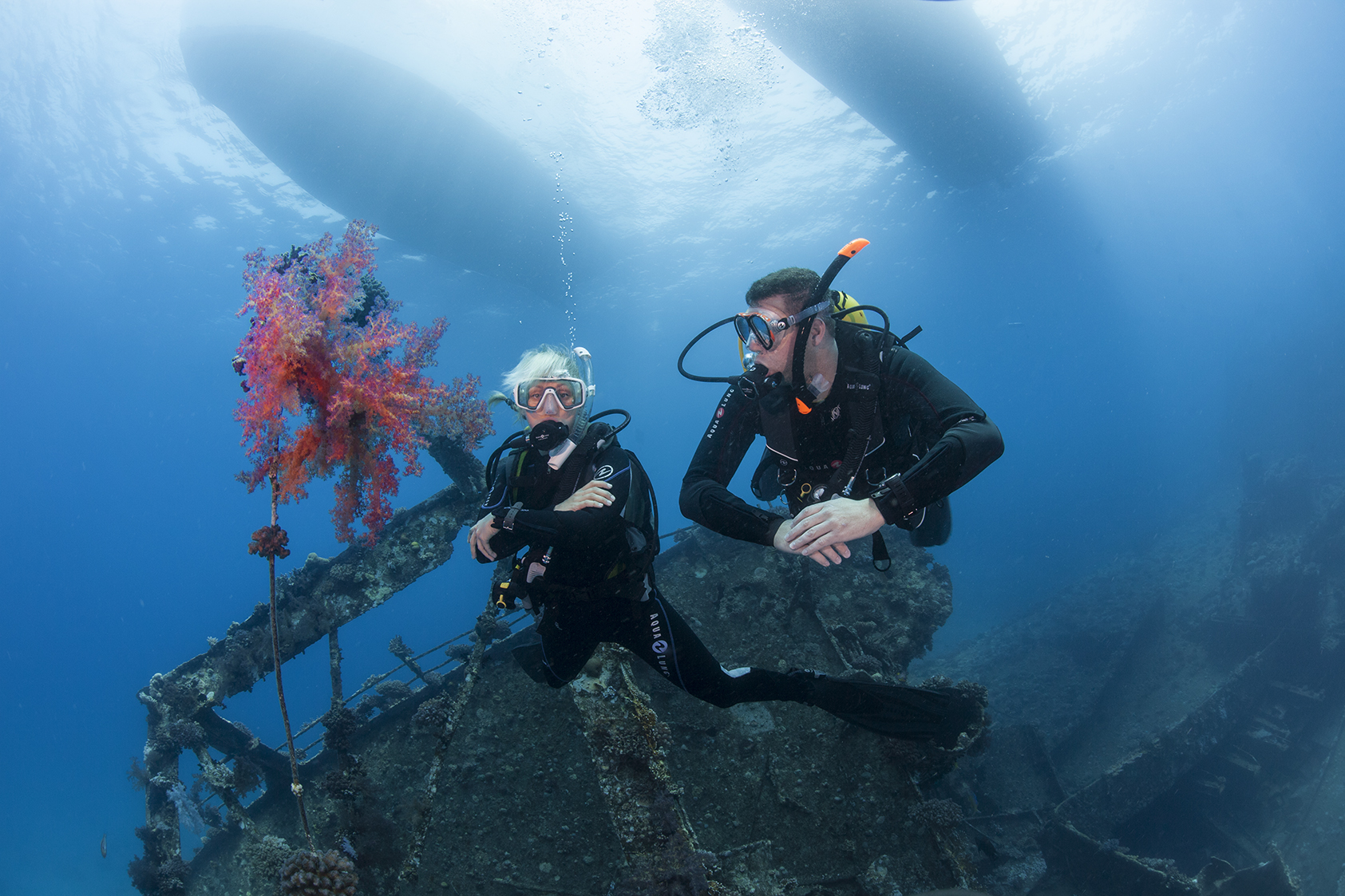 1. Egypt
The best time to dive the Red Sea in Egypt is from March to May and September to November. September, in particular, provides a balance of not-too-hot air temperatures, calm sea conditions, and an abundance of marine species. September is also a big 'back-to-school' time across Europe, so you'll often find fewer divers and fewer tourists in general during this month. Most importantly, the ninth month is the best time to spot thresher sharks in the Red Sea.
Egypt, well known for its historical wrecks, is also a destination for big marine life lovers. Apart from grey, white, and blacktip reef sharks, oceanic whitetips, hammerheads, tigers, and thresher sharks can also be encountered. Whale sharks, manatees, and dolphins make an occasional appearance. The reef life is also astounding. There are over 800 species of fish, with at least 10% of these found nowhere else in the world.
While Egypt has a well-equipped scuba diving infrastructure, diving by liveaboard is recommended. You'll be able to travel to more remote dive sites and spend more time there. In addition, with a liveaboard, you'll be able to dive the popular sites before or after day-trippers get in the water.
If you are keen to find out more about diving in Egypt and the Red Sea, take a look at our Egypt and the Red Sea blog.
---
2. Galapagos Islands, Ecuador
One of the most dreamed about diving destinations on Earth, a holiday in the Galapagos Islands is an ideal option in September. This late summer month is a great time to swim alongside whale sharks and find the elusive mola mola (also known as the oceanic sunfish). Each year, the dry season descends on the Galapagos from June to December. During these dry months, the temperature is colder in terms of the air and the water.
Under the sea, you can expect temperatures of about 19-23°C (66-73°F) with frequent thermoclines. While it might sound less comfortable for humans, these temperatures are perfect for whale sharks, penguins, and mola mola – three of the most sought-after marine life encounters in the region! If you've never heard of mola mola, the oceanic sunfish, read all about them in our mola mola dedicated blog! With a decent 7mm wetsuit and a hood, you'll enjoy ideal conditions at nearly all of the dive sites in the Galapagos.
El Arco is renowned as one of the best dives globally, so be sure to add it to your to-do list. Here you will see most of the unique creatures you are craving and some whimsical geologic formations. You can swim with sea lions and penguins in a stunning environment on Isabela Island. The adventure doesn't stop there – allow some time for exploring on land to see some of the region's endemic species, including iguanas and the Galapagos giant tortoise.
Whether you are most interested in seeing whale sharks or the weird and wonderful mola mola, September is a great month for diving on these islands of Ecuador. Just keep in mind, much of the Galapagos is best dived by liveaboard.
---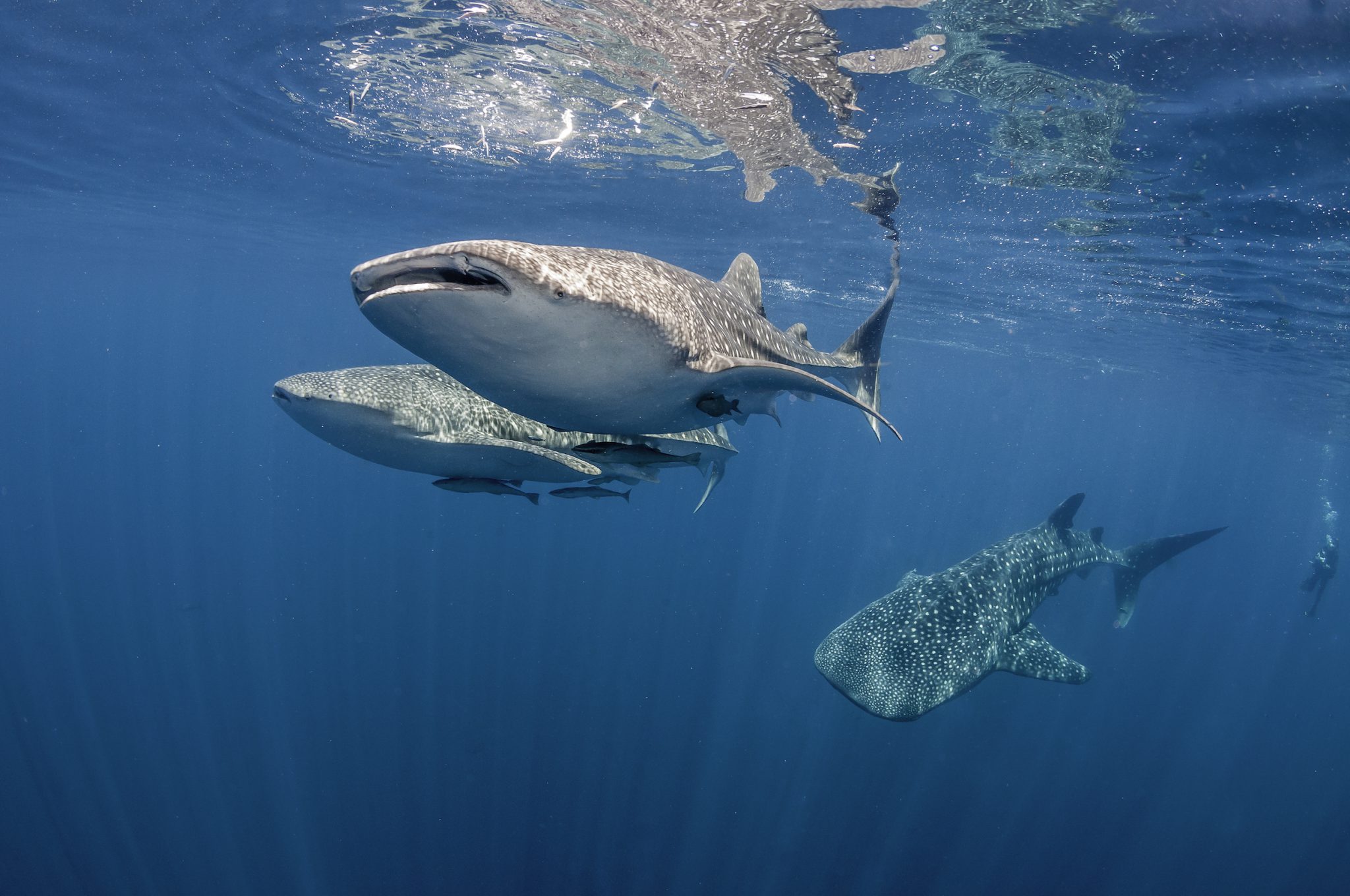 3. Cenderawasih Bay, Indonesia
In September, whale shark lovers should strongly consider a liveaboard trip to Cenderawasih Bay. Whale shark sightings in the area are nearly guaranteed due to the unique feeding habits of the sharks.
From July to September, the winds are strong across Raja Ampat, creating unpredictable sea conditions. If liveaboards from the region don't make the trip to Komodo, they most likely can be found in the sheltered waters of Cenderawasih Bay. Luckily, Cenderawasih Bay has some of the best dive sites for seeing whale sharks, and you can find sharks in the bay all year round. Do keep in mind that the Cenderawasih Bay liveaboard season is short, so it's best to schedule your trip for July to September if this is a destination you'd like to explore. Planning (and booking) ahead is essential as the number of boats is limited in this remote region.
---
4. Hawaii, USA
A favorite among seasoned liveaboard divers, Hawaii in the United States is excellent to dive at any time of the year. However, surface conditions tend to become choppier during the winter months, and temperatures drop slightly. For this reason, we recommend visiting the 50th state from April to October. Most divers will want to head to Kona, where liveaboard diving can result in off-the-beaten-path dive sites packed with fascinating marine life.
Inward currents and plankton-rich water attract megafauna in high numbers. There are migrating whale sharks and a nightly symphony of manta rays. Night diving with these impressive gentle giants as they perform an underwater ballet is not missed. Sea turtles, stingrays, sharks, and colorful fish round out a fantastic array of marine life. While diving is great during September in the paradise of Hawaii, you will miss out on the yearly humpback whale migration from November to March – a good reason to come back!
---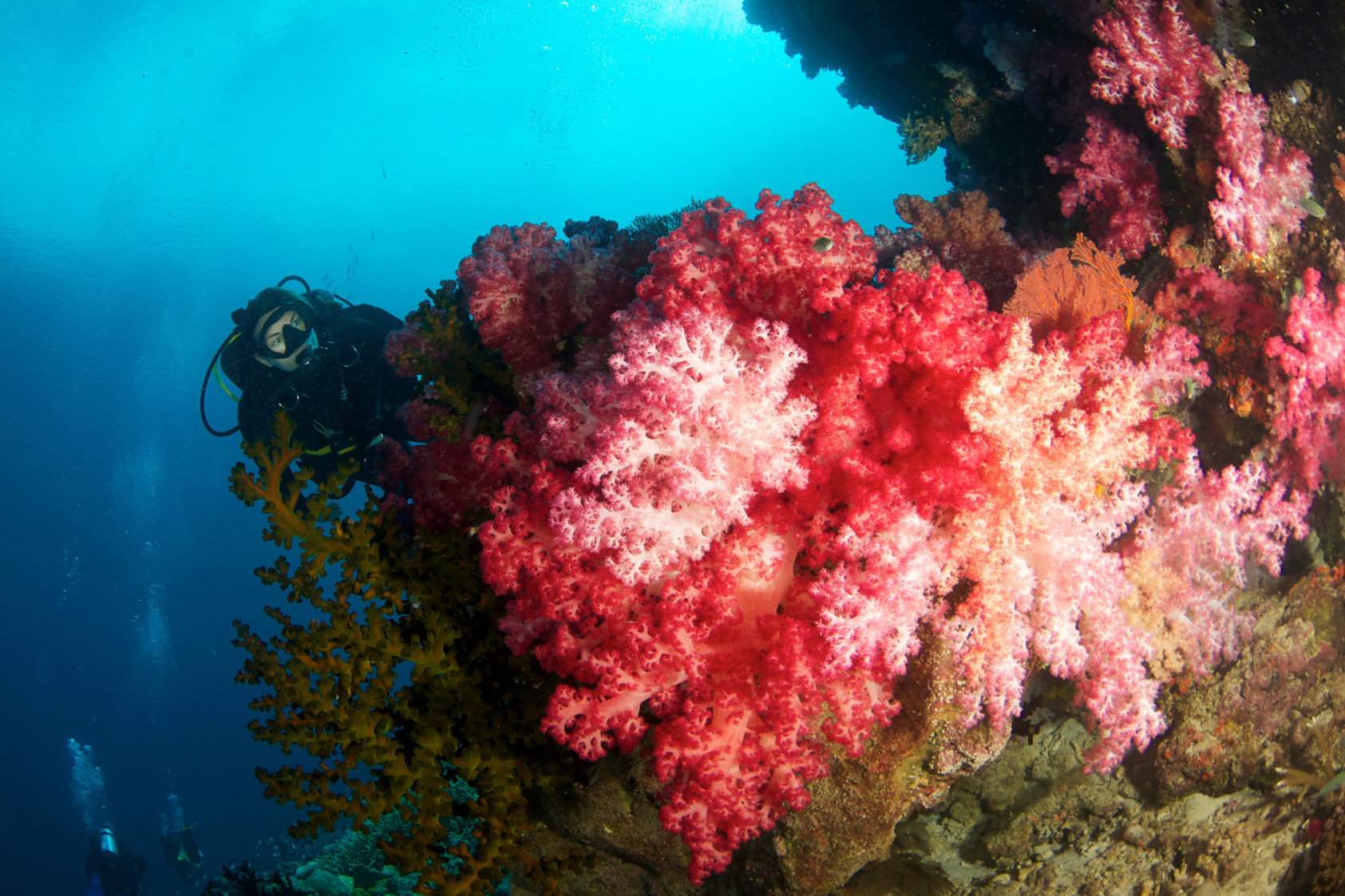 5. Fiji
Fiji is one of the best places to dive in the South Pacific. It just so happens to be an excellent option for September, especially for lovers of manta rays! Late summer is the perfect time to dive with manta rays in Fiji. The season lasts from June to October, so the earlier, the better. Visit Yasawas, Kadavu, the Namena Marine Reserve, Wakaya, or Taveuni, where 200 to 300 individuals populate the waters – for wide-angle underwater photographers, this is a dream come true!
There are approximately 300 islands to dive around in Fiji, so it's best to book a liveaboard for this South Pacific destination to ensure you get to dive and experience as much of it as possible. In addition, Fiji has some of the best soft corals globally and hosts an abundance of tropical marine species. You might also be able to dive with several sharks around the islands. During September, you'll enjoy dry but cooler weather. Most of the time, visibility is fantastic.
---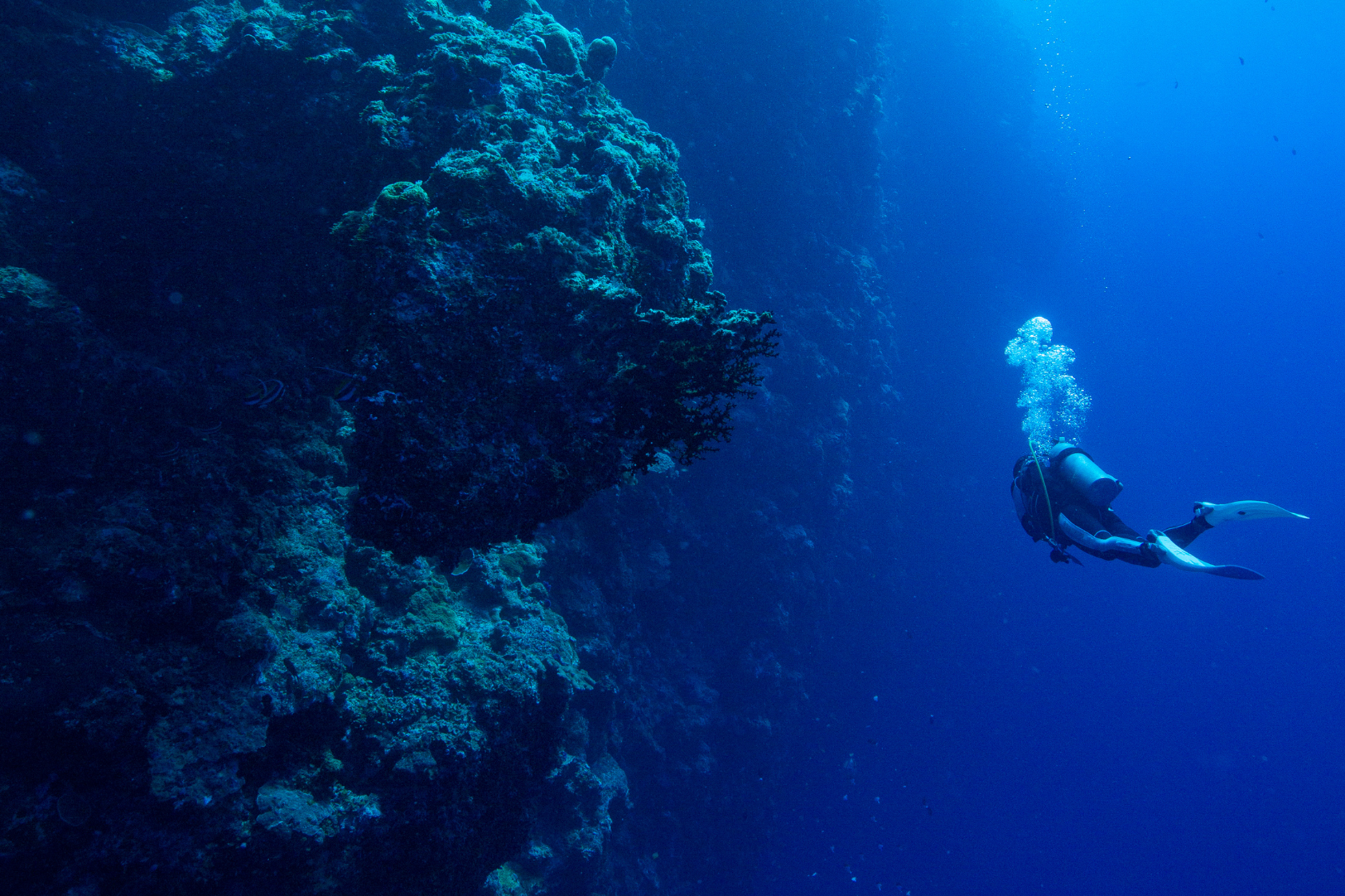 6. Palau
Palau is a stunning archipelago of more than 500 islands in the western Pacific Ocean, known for its crystal-clear waters, colorful coral reefs, and diverse marine life. September marks the start of Palau's dry season, which means the weather is typically warm and dry, and the seas are calm. These conditions create ideal diving conditions, with excellent visibility and an abundance of marine life. Divers can explore a range of unique dive sites, including Blue Corner, German Channel, and the famous Jellyfish Lake.
Palau is also known for its underwater caves and drop-offs, which can provide a thrilling experience for more advanced divers. With its incredible natural beauty and top-notch diving, it's no wonder Palau is a top destination for scuba diving enthusiasts. Booking a liveaboard to go to Palau is an excellent option for divers who want to experience the best of this stunning destination and access remote dive sites that are not easily accessible from shore.
---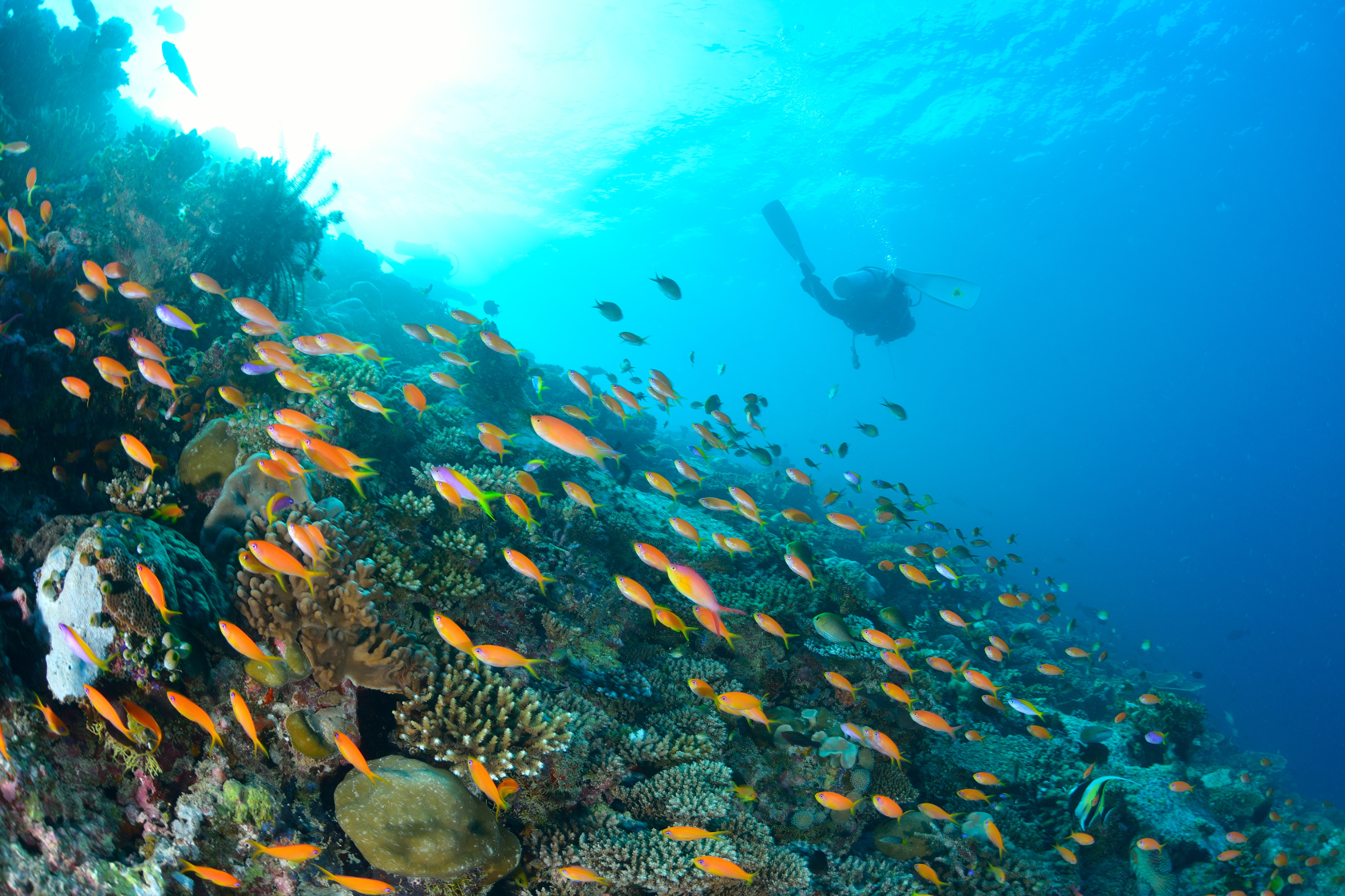 7. The Maldives
The Maldives is a stunning island nation in the Indian Ocean, known for its crystal-clear waters, white sandy beaches, and vibrant coral reefs. September is a great time to visit the Maldives for scuba diving. It's part of the low season, which means fewer crowds and lower prices. During the month of September, the water temperatures remain warm, and the visibility is typically excellent. This makes it an ideal time for underwater exploration. Divers can expect to encounter a range of marine life, from tiny nudibranchs to giant manta rays and whale sharks.
Many dive sites in the Maldives are also suitable for beginners, with easy access from the shore or via a short boat ride. With its picturesque scenery, colorful marine life, and relaxed diving conditions, the Maldives is undoubtedly one of the world's top scuba diving destinations. Divers should consider booking a liveaboard to explore the Maldives' top dive sites, which are spread over a large area and often require long boat rides. This will allow divers to maximize their dive time and explore more remote locations.
---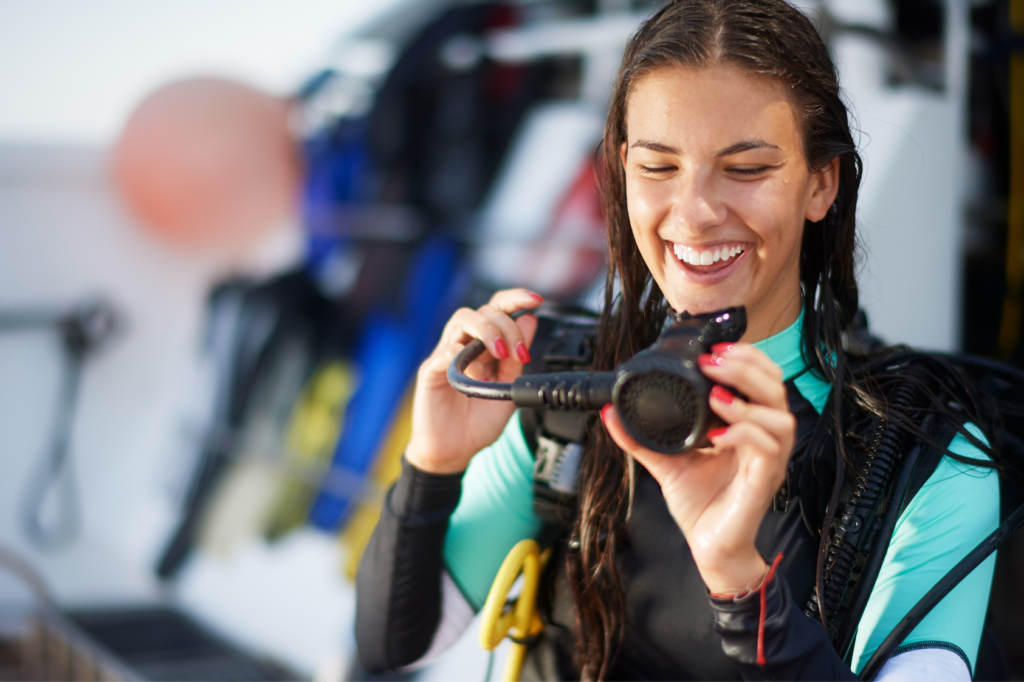 Contact Our Scuba Experts
If you'd like more information about any of the destinations above, please contact our scuba diving experts. You can do so by visiting PADI Travel's website, joining our Dive Travel Facebook group, or by sending an email. We're ready to answer any questions you may have!
---
Related Reading