Sharks and rays have been a focal point for PADI AWARE shark conservation efforts since the organization's launch as Project A.W.A.R.E. in 1992.
One of our first undertakings was to develop the AWARE Shark Conservation course, created to provide the recreational diving sector with a course specifically designed to increase the understanding of the many factors impacting shark and ray populations worldwide.
As the plight of sharks grew in the consciousness of divers, we quickly realized that we needed to represent our community's views to decision-makers that could influence shark conservation efforts at the policy level. AWARE soon established ourselves as a credible voice at numerous political forums working on diverse issues such as international trade in shark products, commercial fisheries management and responsible shark tourism.
For the past 10 years, AWARE has been an active participant at:
CITES (the Convention in International Trade of Endangered Species of wild fauna and flora) pushing for restrictions on trade in shark and ray products
CMS (the Convention for Conservation of Migratory Species of wild animals) to protect highly migratory sharks
Various Regional Fisheries Management Organizations leading calls for an end to unsustainable fishing.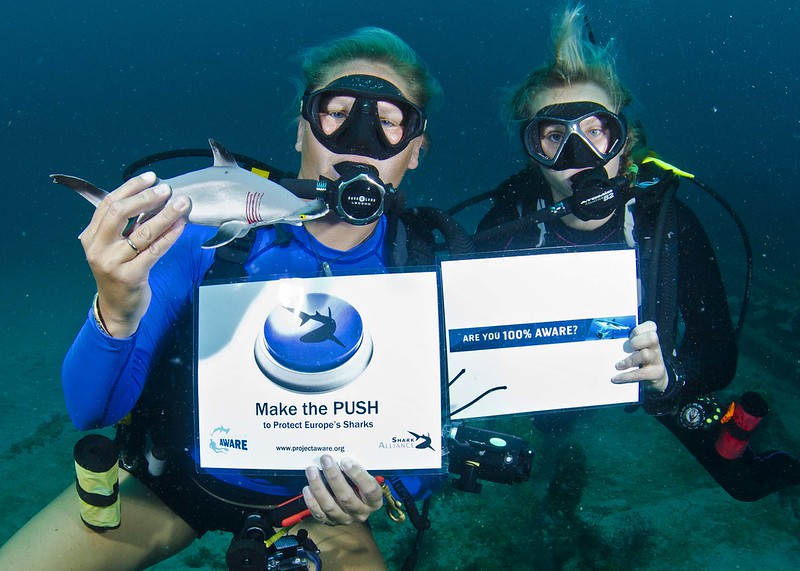 Since 2013, PADI AWARE have voiced the support of the PADI community and helped to secure protection measures for the following species:
Convention in International Trade of Endangered Species
5 species of sawfish (2013)
Porbeagle (2013)
Oceanic whitetip shark (2013)
Great, scalloped and smooth hammerhead (2013)
Giant and reef manta rays (2013)
9 species of mobula rays (2013)
Bigeye, common and pelagic thresher sharks (2013)
Silky shark (2016)
Shortfin and longfin mako sharks (2019)
6 species of guitarfish (2019)
10 species of wedgefish (2019)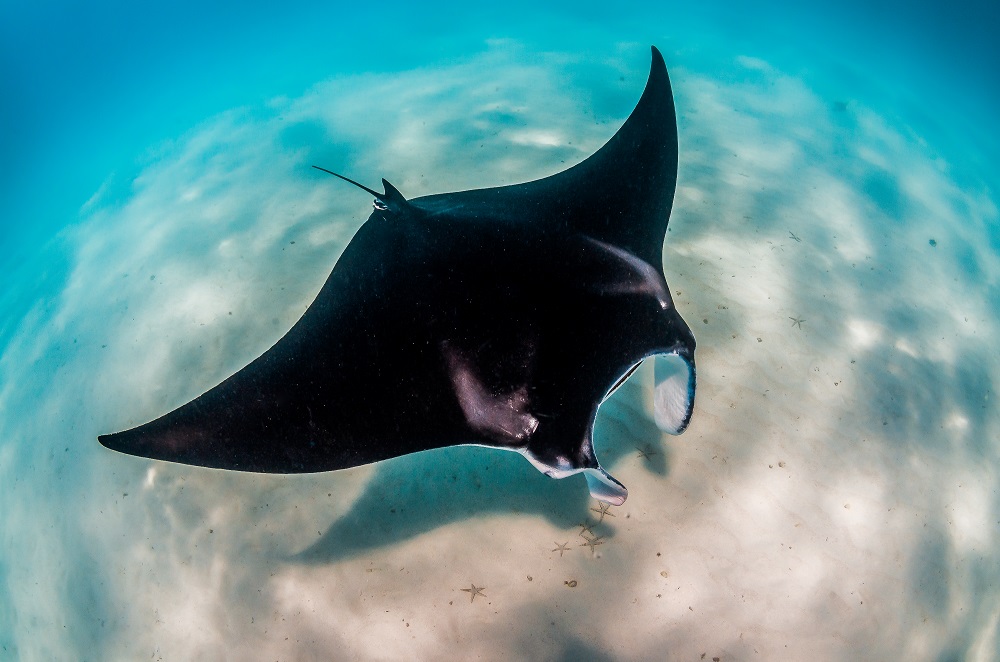 Convention for Conservation of Migratory Species
Giant manta ray (2011)
5 species of sawfish (2014)
Reef manta ray (2014)
9 species of mobula rays (2014)
Bigeye, common and pelagic thresher sharks (2014)
Great and scalloped hammerhead (2014)
Silky shark (2014)
Common guitarfish (2017)
Bottlenose wedgefish (2017)
Angel shark (2017)
Dusky shark (2017)
Blue shark (2017)
Tope (2017)
Smooth hammerhead (2017)
Regional Fisheries Management Organizations
Retention ban on shortfin mako sharks in the Atlantic (2022)
First ever catch limit on blue sharks (2020)
Learn more about our current shark conservation campaigns and how to get involved by visiting padi.com/aware/sharks
Keep Reading