The PADI Blueprint for Ocean Action empowers divers and non-divers looking to create meaningful ocean change with clear actions they can take at both the local and global level.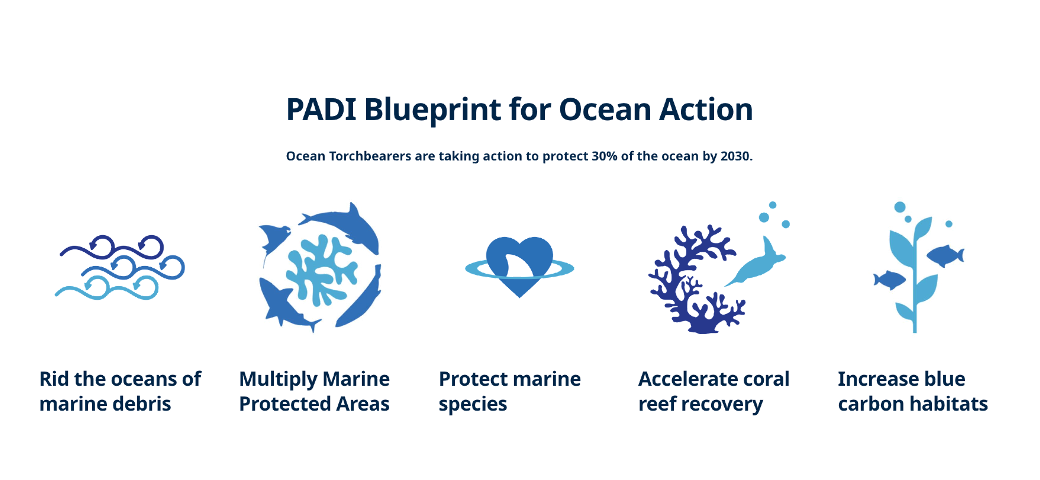 On Earth Day 2022, in partnership with the PADI AWARE Foundation, we announced a joint Blueprint for Ocean Conservation. This blueprint aims to engage and activate the Ocean Torchbearer community, which consists of millions of divers and ocean advocates around the globe, along with our network of scuba diving instructors and PADI Operators. Our goal is that this community will participate broadly and locally in ocean conservation initiatives.
---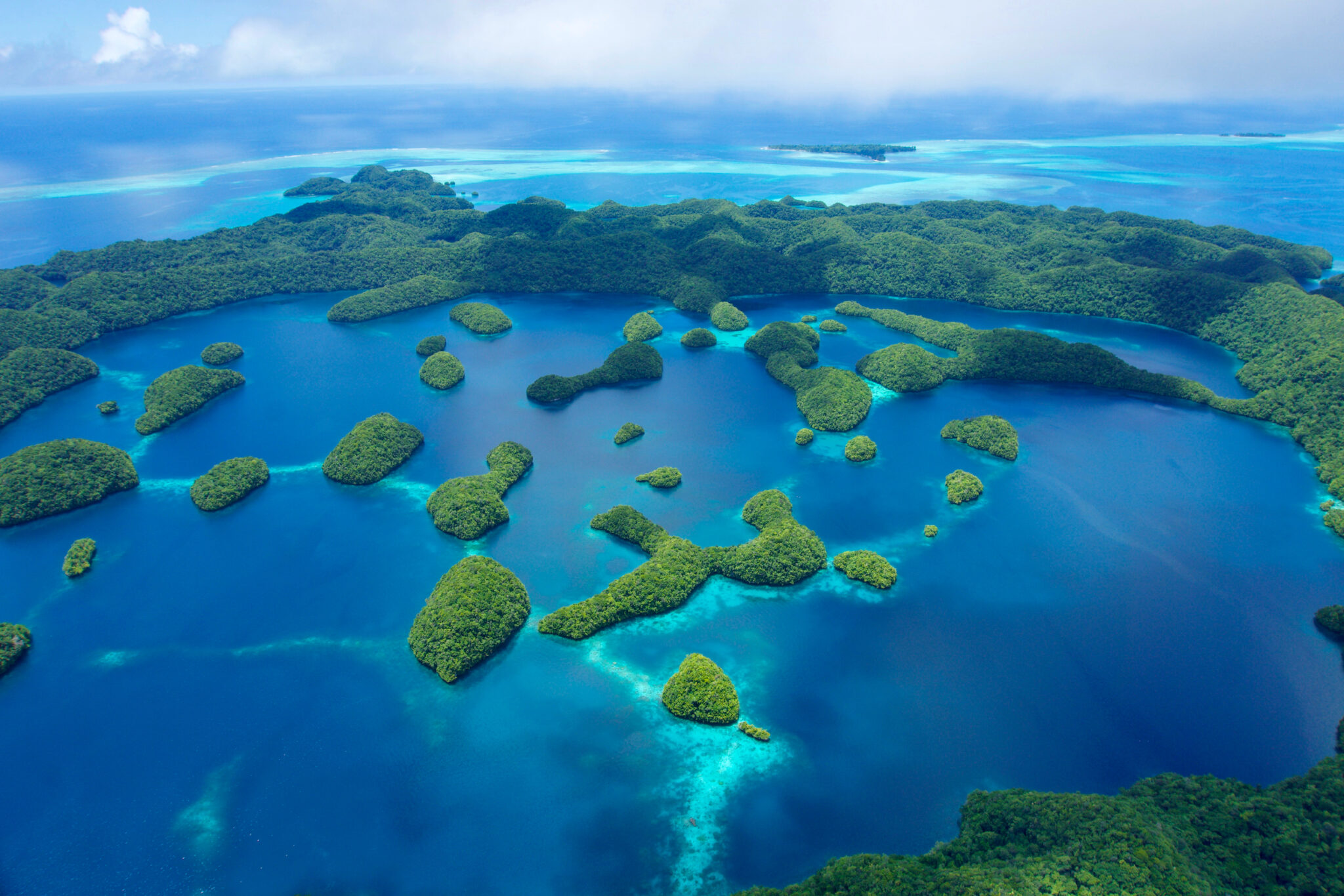 What is the significance of protecting 30% of the ocean?
The scientific community has determined that reaching 30% ocean protection by 2030 will have many benefits for the ocean and the dive industry. These include:
Enhanced ecosystems that are more resilient to climate change, due to a network of fully protected, well-enforced and ecologically significant marine protected areas.
Provision of vital shelter for iconic marine species as well as livelihoods to the millions of people living in coastal communities.
Increased and sustained interest in exploration of the healthy underwater world, ensuring sustainability of the dive industry, dive travel and dive tourism.
Our Blueprint for Ocean Action focuses on five core areas that require urgent attention and focused action in order to balance the ocean: coral reefs, climate change, marine debris, vulnerable marine species and marine protected areas. Across each area, we are developing a program that combines education and citizen science to create change, ultimately supporting the global goal to protect 30% of the ocean.
To see our blueprint in action, check out the PADI AWARE Grantees who have received grants to advance the Blueprint for Ocean Action. From coral reef restoration to climate change mitigation, the PADI AWARE Foundation has made a commitment to provide over USD $5 million in funding by 2025 in order to accelerate participation, education, and advocacy for ocean protection around the globe.
It will take a large number of people to create meaningful change for the ocean. The more ocean stewards mobilized to take action, the better and faster we can restore ocean health.
---
Why is taking action for the ocean so important?
The threats faced by the ocean and its inhabitants need the attention of individuals, organizations and governments decision-makers. Strong ocean advocates (that's you!) can help governments and communities reach their environmental commitments at both the local and global level.
Here are some ways you can get involved in ocean conservation via the Blueprint for Ocean Action:
Visit the PADI AWARE Foundation's Adopt the Blue Action Map to discover how PADI Dive Centers are helping to advance the blueprint and protect their local waters. They are doing so by adopting dive sites around the globe. Reach out to any of the dive centers on the map to find out what volunteer opportunities are available.
Contact a PADI Dive Center to find out what they are doing and how you can help. Whether at your local dive shop or at any of the operators in 183 countries and territories around the world, there are countless ways to get involved. Many dive centers work with local non-profits and not all conservation projects require dive certifications. Ask your chosen dive center if they provide education opportunities to support the project above ground or underwater.
Check out the Conservation Activities Locator for another great way to get engaged with conservation work nearby.
Become a conservation-focused diver or continue your diver education by taking all the conservation courses we have to offer. Divers are some of the strongest ocean advocates, because they are in a unique position to witness and report on the threats facing the ocean.
Sign up as an Ocean Torchbearer and receive news and updates throughout the year on conservation actions you can take above and below the surface. By raising your hand as a Torchbearer, you will be first to know about opportunities for conservation action – like new conservation courses, citizen science opportunities and policy advocacy campaigns that directly advance the Blueprint for Ocean Action.
What we do individually, and collectively, does matter. The shared optimism and conviction that change is possible, combined with the tangible actions offered by the above blueprint, makes the Ocean Torchbearer Community a viable solution to creating a more resilient ocean and a brighter future for all.
Our first Pillar of Change, Ocean Conservation, reflects both our long-standing ethos to protect the aquatic environment and our renewed commitment to save the ocean. By empowering millions of divers around the world with the ability to take focused conservation action, we believe that change is possible.
---

You can find more information about our conservation mission here. Alternatively, take action now by signing the Save the Ocean Pledge, donating to help save sharks or by finding a local conservation activity near you.
---