Not only are mermaids real, it's easier than ever before to become a mermaid (or merman).
PADI believes the world needs more magic. So we're on a mission to create a world where anything is possible, hope for the future fills our hearts, and our beautiful blue oceans are so magical again that you just might see a mermaid.
Read on to learn how to step up your mermaid game, meet some famous mermaids, and learn about mermaid job opportunities.
Everything you've ever wanted to know about becoming a mermaid is coming up!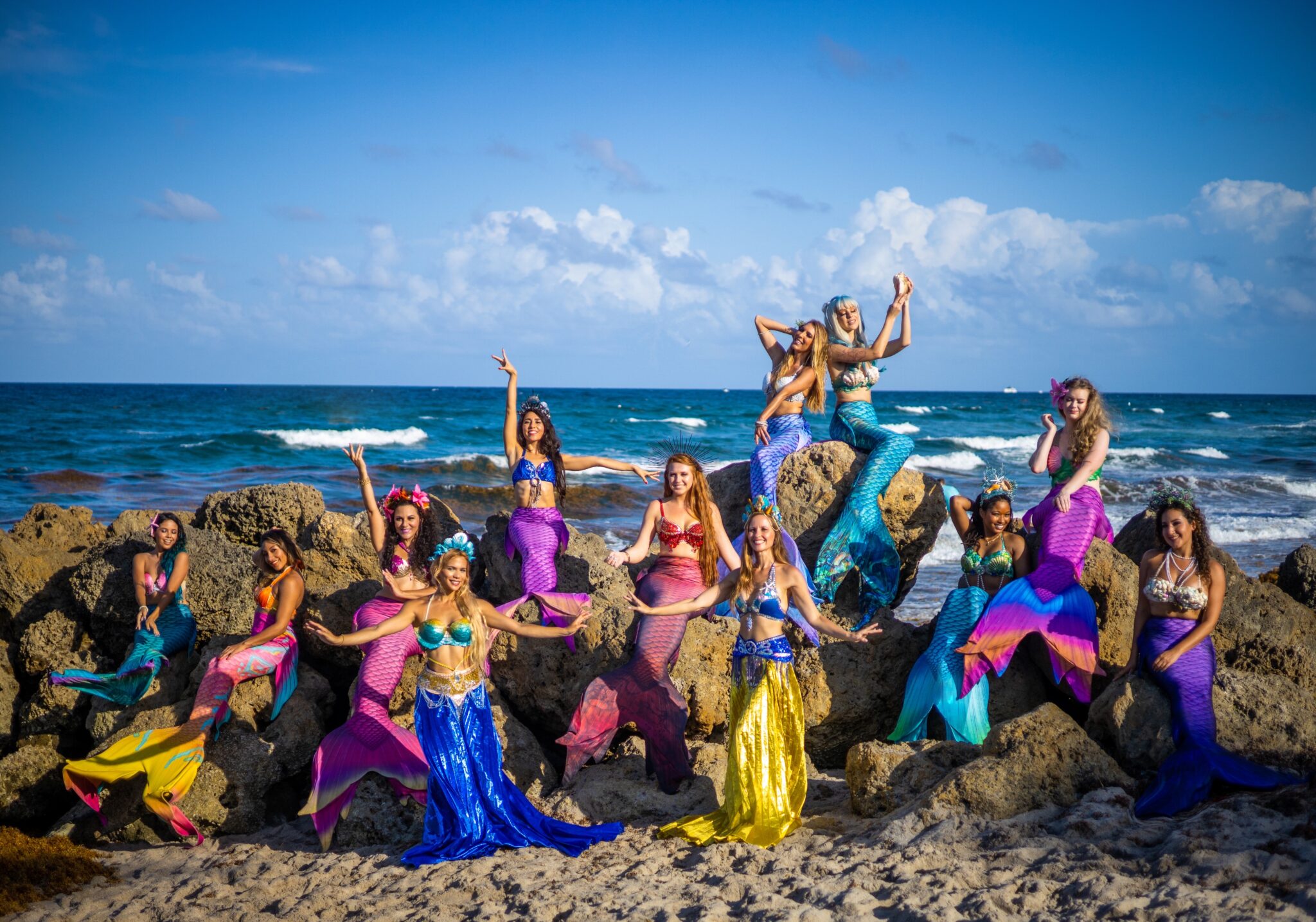 To truly become a mermaid, the first thing you learn is how to adapt to the underwater world. The two main options are: learning to freedive, or learning to scuba dive.
---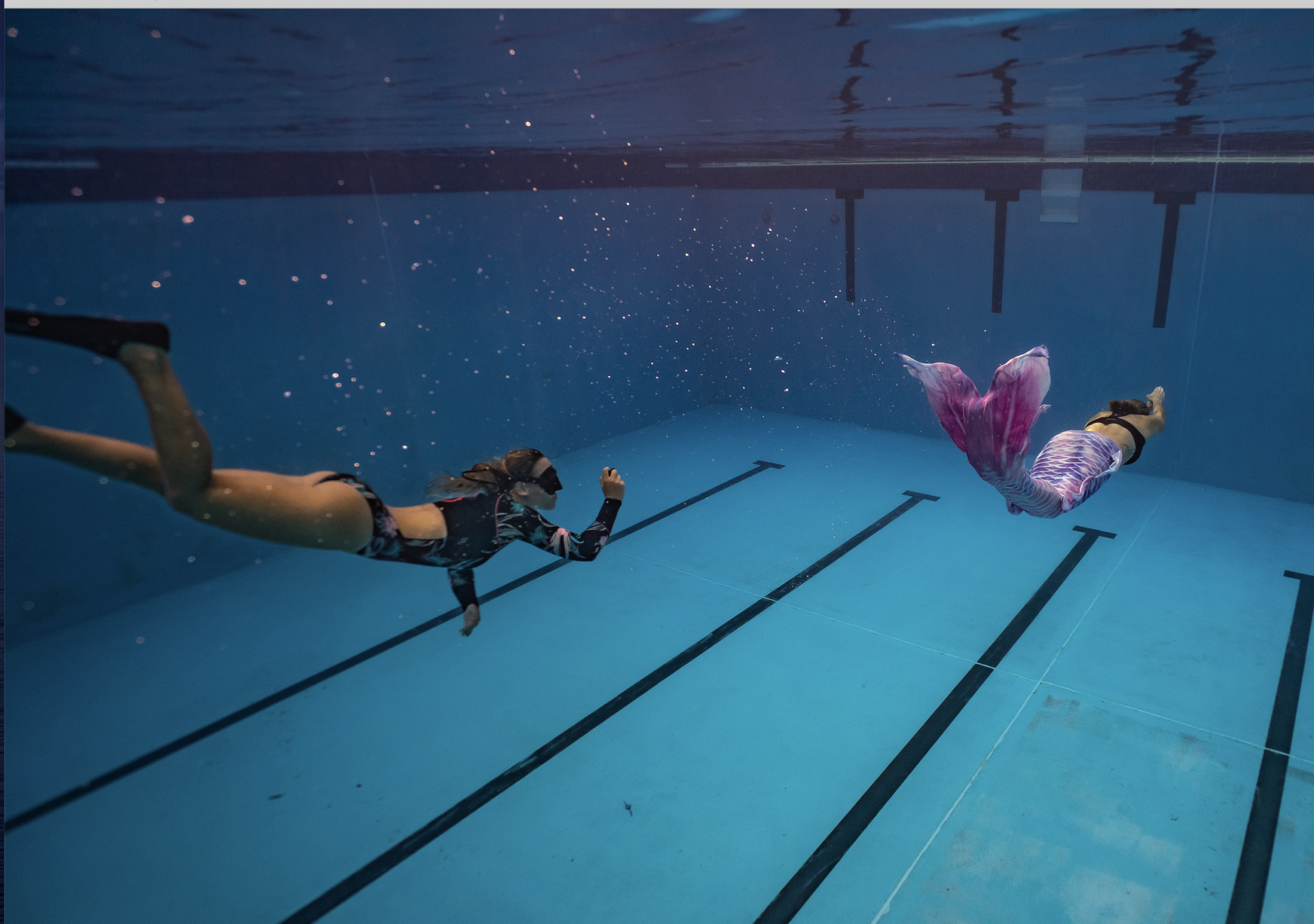 Option One: Learn to Freedive
Freediving is the best option as it fits the mermaid aesthetic. As a freediver, you'll be able to glide through the underwater world just like fish do, silently swimming alongside fellow marine creatures. In the PADI Freediver™course, you'll learn basic breath hold techniques and get your feet wet with freediving gear. You'll start with a breath hold goal of 90 seconds, and work towards holding your breath for three and a half minutes in the Master Freediver course. these might sound like long times to breath hold but with the proper training, you'll be amazed by what you can achieve!
---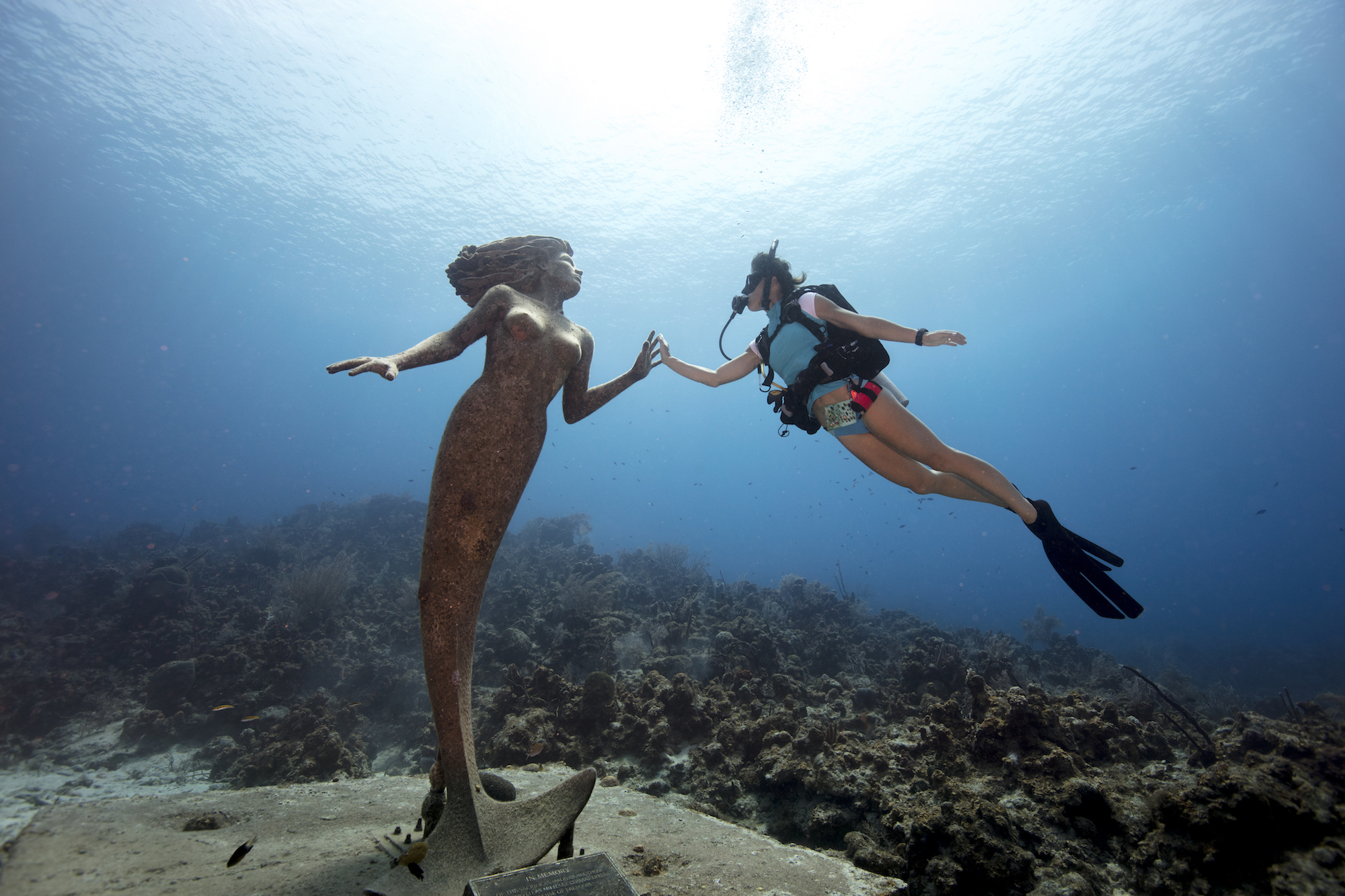 Option Two: Learn to Scuba Dive
If breath holding isn't for you, or if you'd like to spend more than a few minutes underwater world, the PADI® Open Water Diver course is an excellent choice. As a PADI Diver you can explore the seven seas with more than 6,500 dive centers and resorts worldwide.
---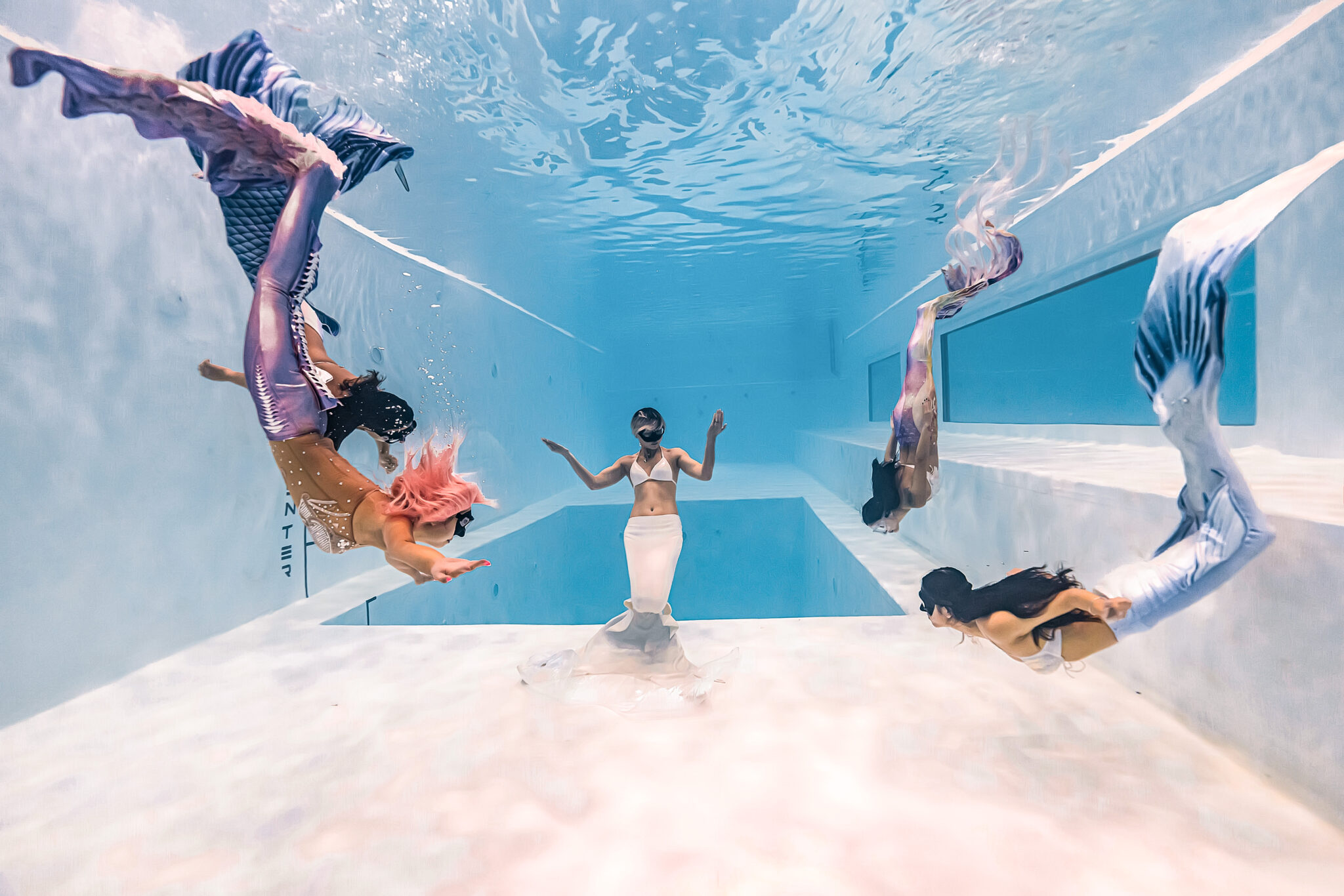 Option Three: Take a Mermaid Class
Did you know that there are now PADI Mermaid Programs? These new PADI programs are designed to provide water-enthusiasts an additional outlet for exploring their underwater passion.
PADI Mermaids Programs are stand-alone programs like the PADI Freediver program. They don't require scuba or freediver ratings as an underlying certification. The new Mermaid Programs consist of four student and three instructor level ratings: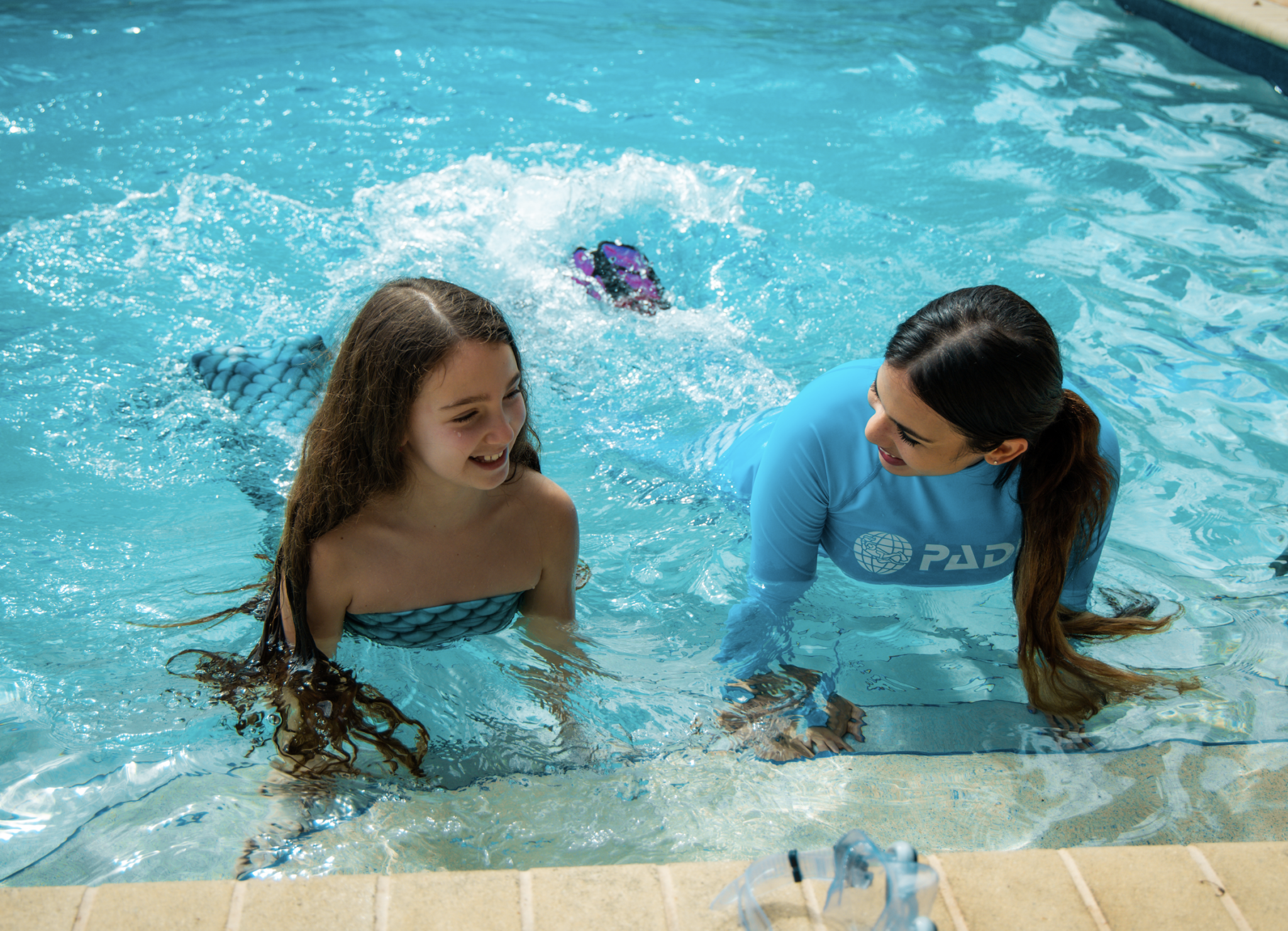 PADI Mermaid Student Levels
PADI Discover Mermaid Experience – no pre-requisites.
PADI Basic Mermaid Course – ability to swim at least 25m (82 feet) and float comfortably at the surface for at least 3 minutes.
PADI Mermaid Course – ability to swim at least 50m (164 feet) and float comfortably on the surface for 5 minutes.
PADI Advanced Mermaid Course – ability to swim at least 100m (328 feet) and float comfortably on the surface for at least 10 minutes.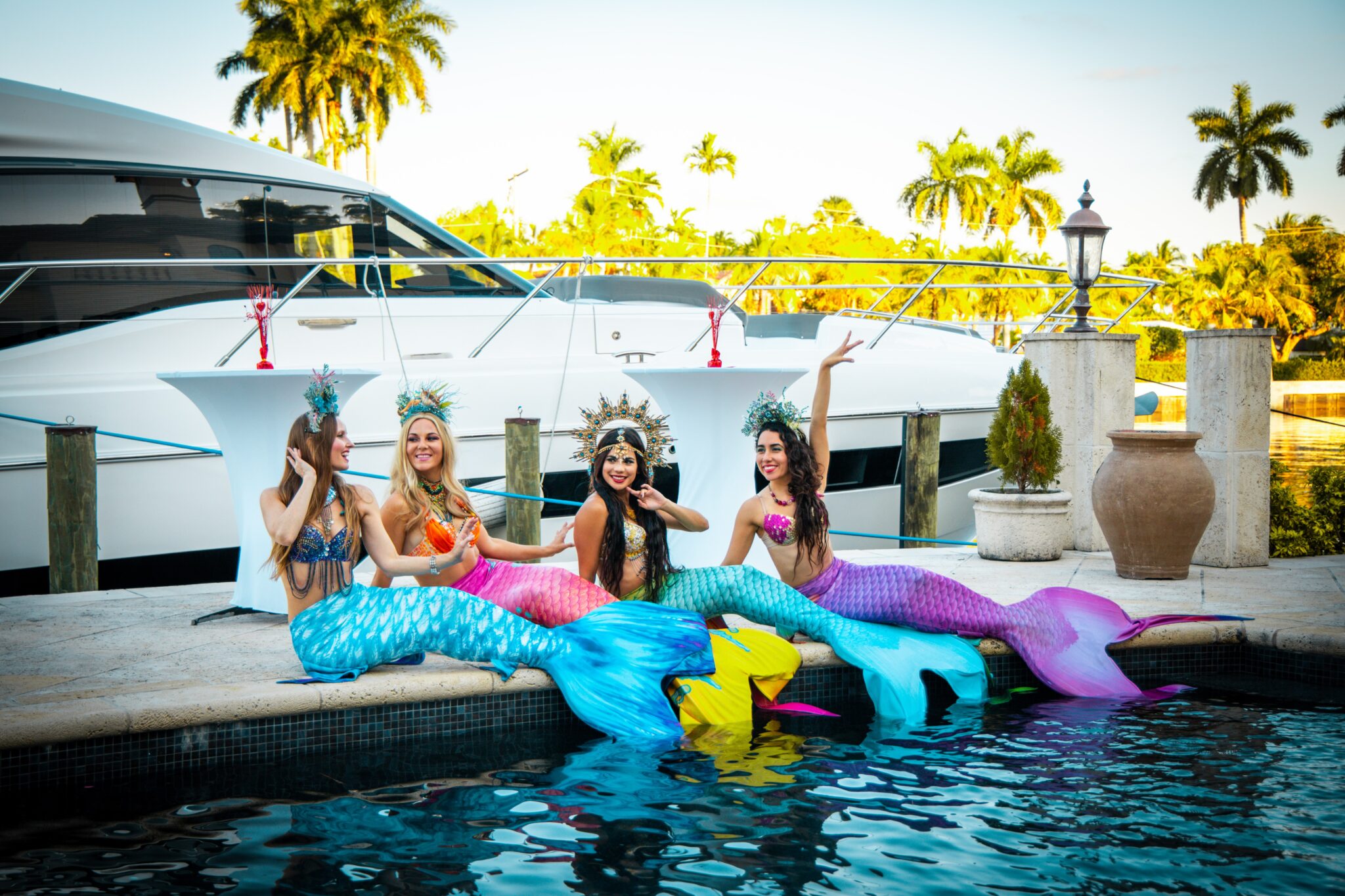 PADI Mermaid Professional Levels
Basic Mermaid Instructor – can teach Discover Mermaid experience and Basic Mermaid course.
Mermaid Instructor – can teach Discover Mermaid experience, Basic Mermaid course, Mermaid course and Advanced Mermaid course.
Mermaid Instructor Trainer – can teach Mermaid Instructor course and orientation.
---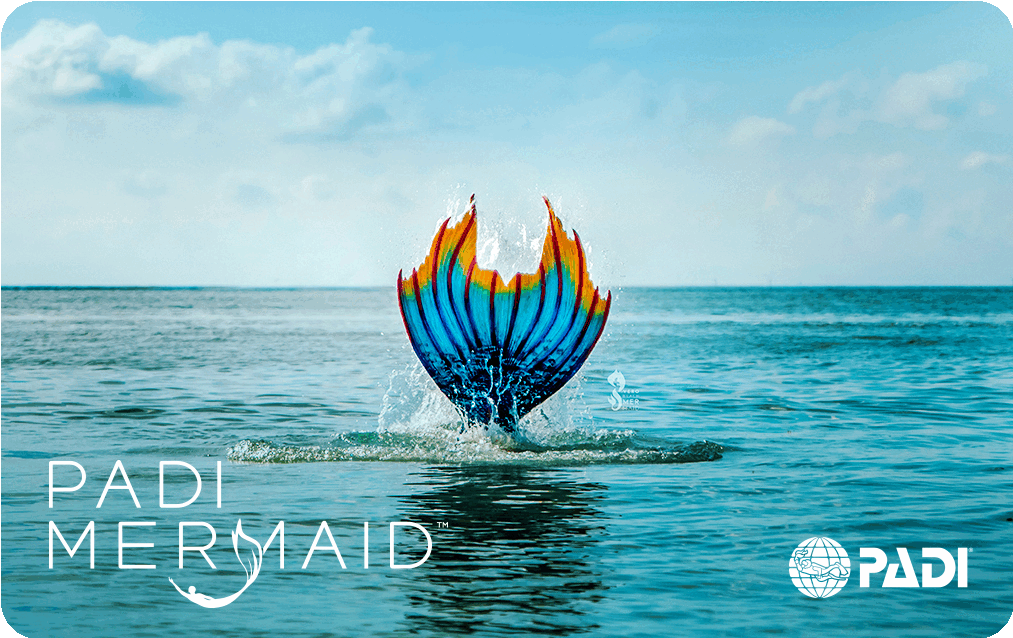 Next Step: Choose Your PADI Mermaid Certification Card
Congratulations on becoming a newly certified PADI Mermaid! You will now receive the new (for 2023) mermaid certification card or have the option to upgrade to a limited edition card – either 'The Ethereal Mermaid' or 'Mermaiding' designed by Brandee Anthony. Glide through the crystal-clear waters of Alexander Springs, Florida with Brandee Anthony or embrace the mystery and fantasy of mermaiding with the enchanting Ethereal Mermaid design. Please note that the limited edition Brandee Anthony card includes a USD $10 tax-deductible donation to the PADI AWARE Foundation.
---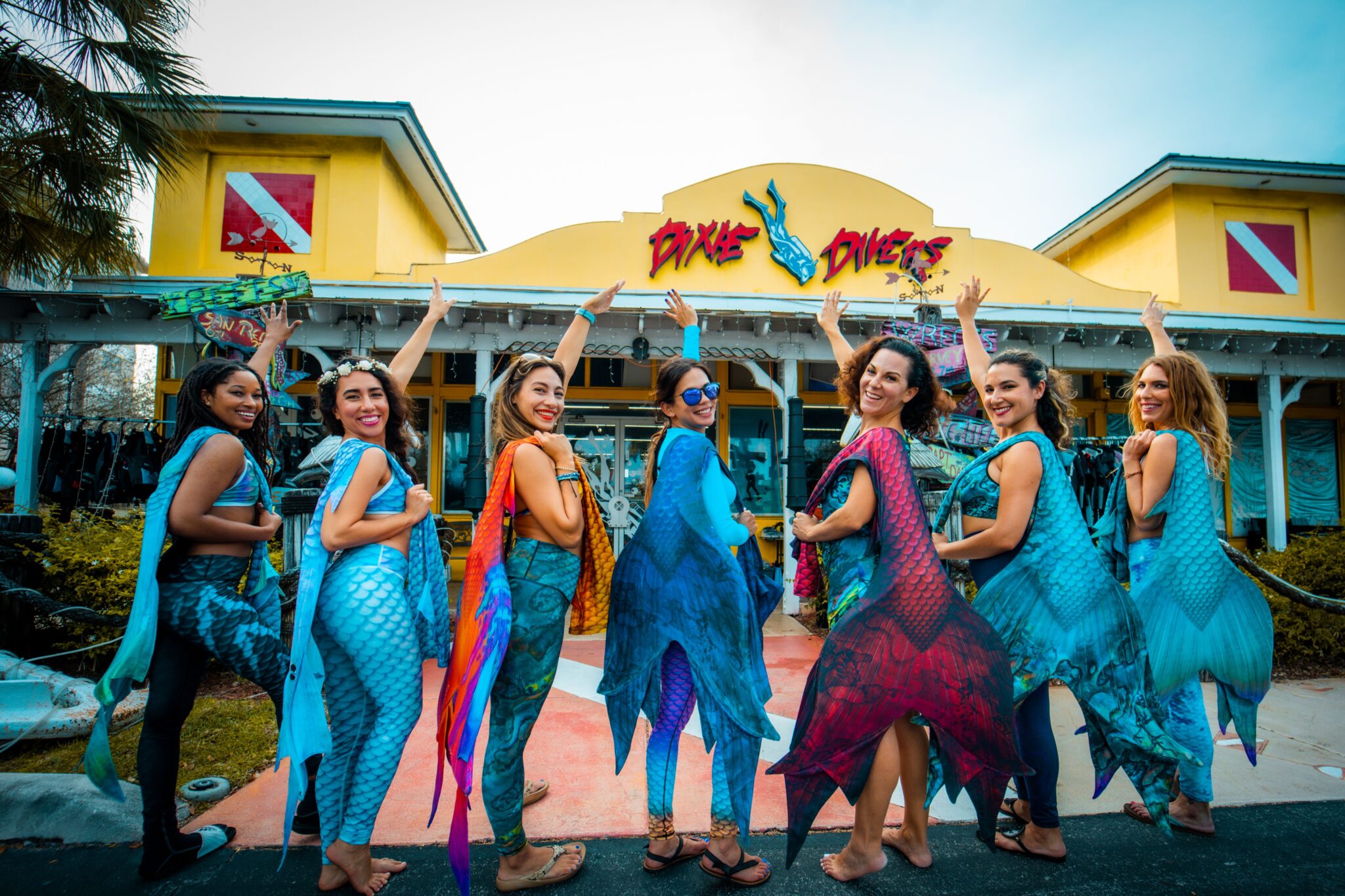 Then: Get All the Mermaid Gear
Once you've officially become a mermaid, it's time to dress the part. 🧜‍♀️🧜‍♂️
1. Invest in a Mermaid Tail
One of the best reasons to become mermaids is to get a fantastic tail. And there are some incredible options out there.
Choosing your tail, as well as your accessories and makeup is important. We want to make sure our mermaids leave only bubbles, so PADI advocates for sustainable choices. Be sure that your make up is eco-friendly and won't harm the water or the creatures in it, your sunscreen is reef friendly, and your tail / other decorations can't leave behind plastic scales or debris in the water. You can even purchase a tail and monofin made of recycled materials!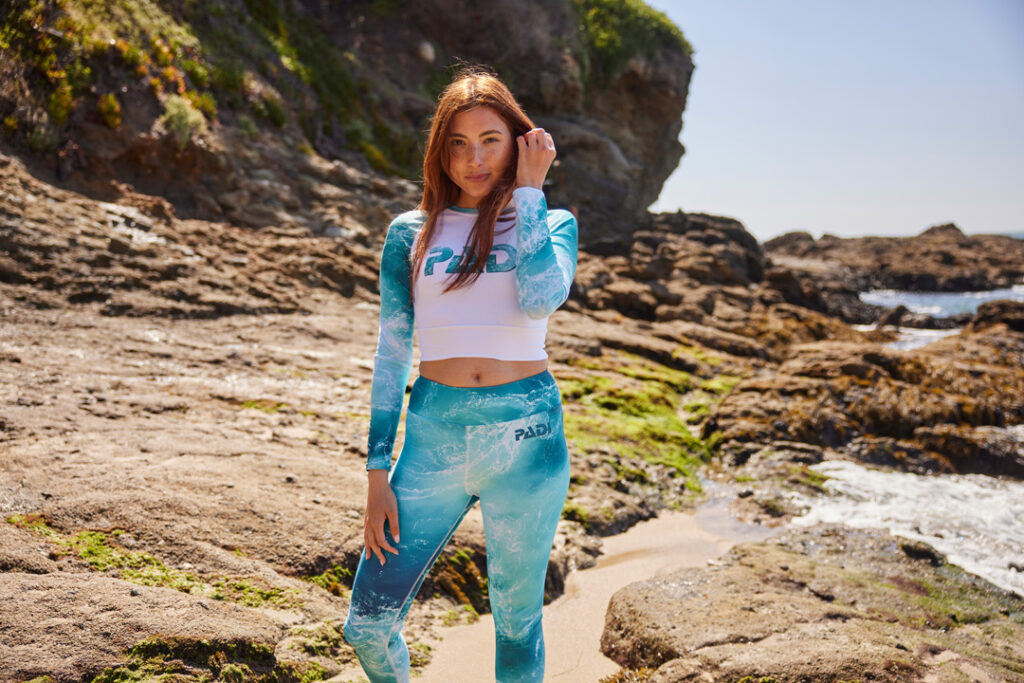 2. Show Your True Colors Topside with the PADI Gear Mermaid Collection
You don't just transform when you slip below the surface. Make sure everyone topside knows that you're a bonafide mermaid, too. The PADI Gear Mermaid Collection is full of bits and bobs to complete your wardrobe in mermaid style, including Cape Cali leggings, hats, jewelry and custom tees. We've also got items to help with your mermaid adventures, like reef-safe sunscreen and changing mats. Click the button below to shop the Mermaid Collection now.
---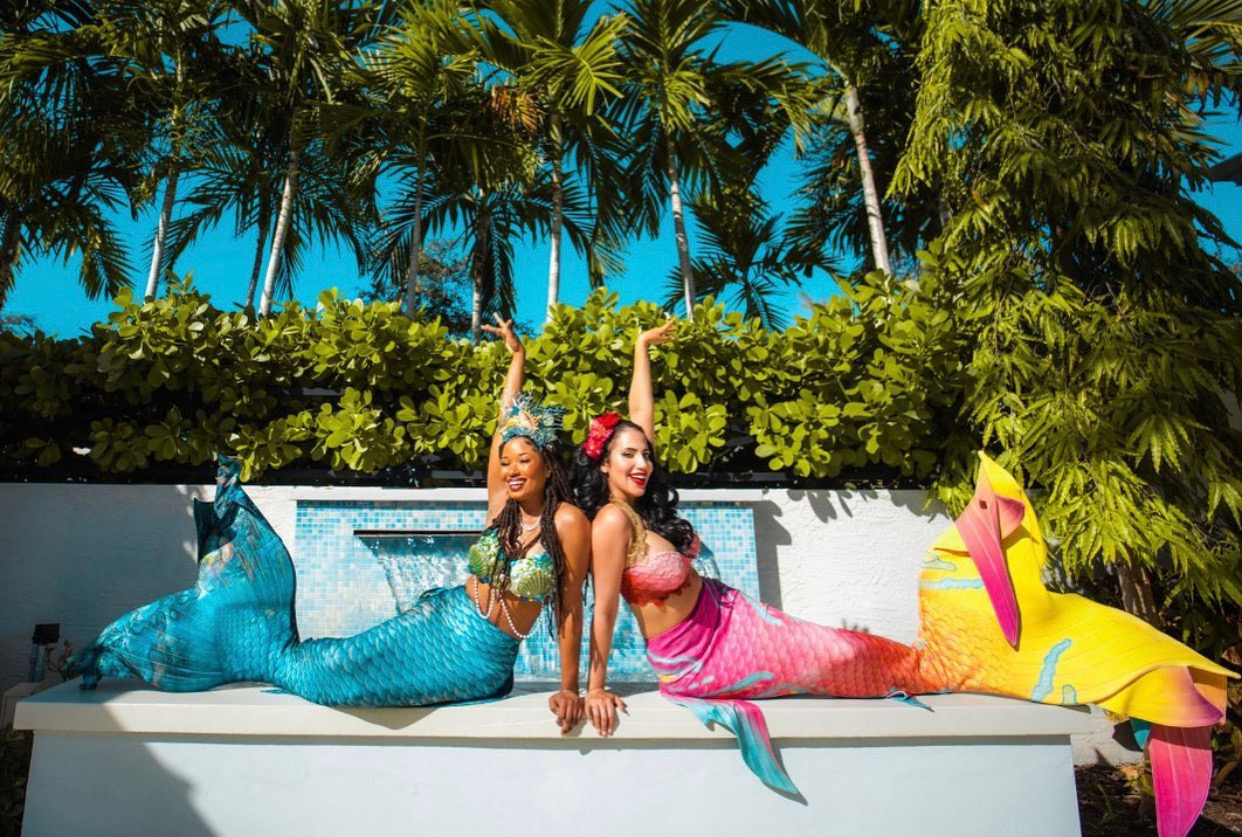 Finally: Pick a Mermaid Career
With the right skills and a proper tail, it's possible to get work as professional mermaids or mermen. Hannah Fraser describes herself as a "freelance mermaid" and has appeared in numerous films, was featured by Cosmopolitan magazine and gave a TEDx talk about her work.
PADI Mermaid Instructors can train other mermaids – and PADI Mermaid Instructor Trainers can train other mermaid instructors.
The best of the best can join the Weeki Wachee Mermaids. These legendary sirens have been performing in the Florida springs daily since the late 1940's. Mermaid training camps for kids and adults are offered each summer, but sell out quickly.
---
If you know any aspiring mermaids, invite them to connect with a local PADI Mermaid Center and make all their mermaid wishes come true.