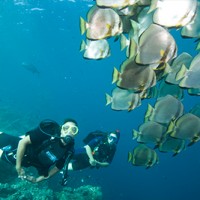 As we approach 2013, let's take a quick look back at the vacation spotlights of 2012 which were featured each month. When you start to look through the destinations its starts to look like the ultimate divers bucket-list from exotic destinations such as Thailand and the Maldives through to exciting and less explored dive destinations such as India and Tanzania.
It's nearly always an impossible task to choose a favorite destination, as each featured location offers unique experiences for you as a diver. I doubt that most divers have been lucky enough to visit all these destinations. If you have, I think most people will be very jealous of you! If you haven't been to many, or any, of these destinations its a great opportunity to have a read through a few of the vacation spotlights, get inspired and start planning for that dive trip in 2013!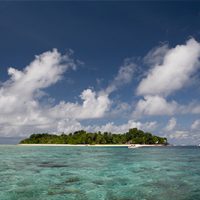 India; While a trip to the world's second most populous nation isn't complete without a hajj to the Taj Mahal, dive opportunities abound along India's 8000-kilometres coastline. Read More
Belize; As the saying goes, big things sometimes come in small packages. With Belize, this couldn't be any more true as it packs a hemisphere's worth of adventure within its borders. Read More
Italian Islands; Italy, projecting into the Mediterranean Sea like a couture boot, tempts divers with an extremely long coastline, myriad islands and warm, clear water inviting you to slip beneath the surface. Read More
Queensland, Australia; When people say they want to dive Australia, what they usually mean is that they want to dive Queensland's Great Barrier Reef, the world's largest and healthiest coral reef system. Read More
Tanzania; True dive enthusiasts are geography experts at heart. That's because the world's best scuba diving locations sometimes reads like a who's who of exotic global locations and this definitely includes Tanzania. Read More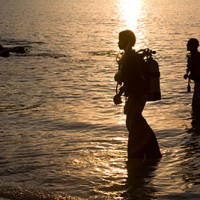 Lesser Antilles; Like fuzzy emerald green dollops set amongst a sapphire blue sea, the islands offer some truly authentic Caribbean travel experiences and some of the region's best diving. Read More
Malaysia; The dive opportunities here are rivaled only by the nation's cultural diversity and range from sun-soaked sandy flats teeming with tropical marine life to electric deep water diving. Read More
South Africa; With over 3000 kilometres of coastline, the country's position between two distinctly different oceans means there's a huge variety of diving on offer in SA. Read More
Mexico; The portion of Mexico's Yucatan Peninsula containing the Riviera Maya, and island of Cozumel, has evolved into one of the Caribbean's most popular, dynamic tourist destinations. Read More
Thailand; With more than 1931 kilometres of coast, divers can choose from two amazing oceans, the Gulf of Thailand in the Pacific and the Andaman Sea in the Indian. Read More
Hawaii; Separated from any major landmass by thousands of kilometers of open ocean, Hawaii is one of the remote places in the world and a favorite stopover for large migrating creatures. Read More
Maldives; In the open ocean near the reefs, you're likely to spot the pelagic animals, including manta rays, eagle rays, tuna and a variety of sharks. Read More 
Locate a PADI Dive Shop in your favourite destination and start planning for 2013!
The underwater world is waiting for you…