Thailand has a well-deserved reputation for having some of the best dive sites and the most impressive marine life in the world. This Southeast Asian country boasts a wide array of tropical islands with white sand beaches and crystal clear waters. The islands have attracted divers and travelers for decades – and it's a great place to get scuba certified!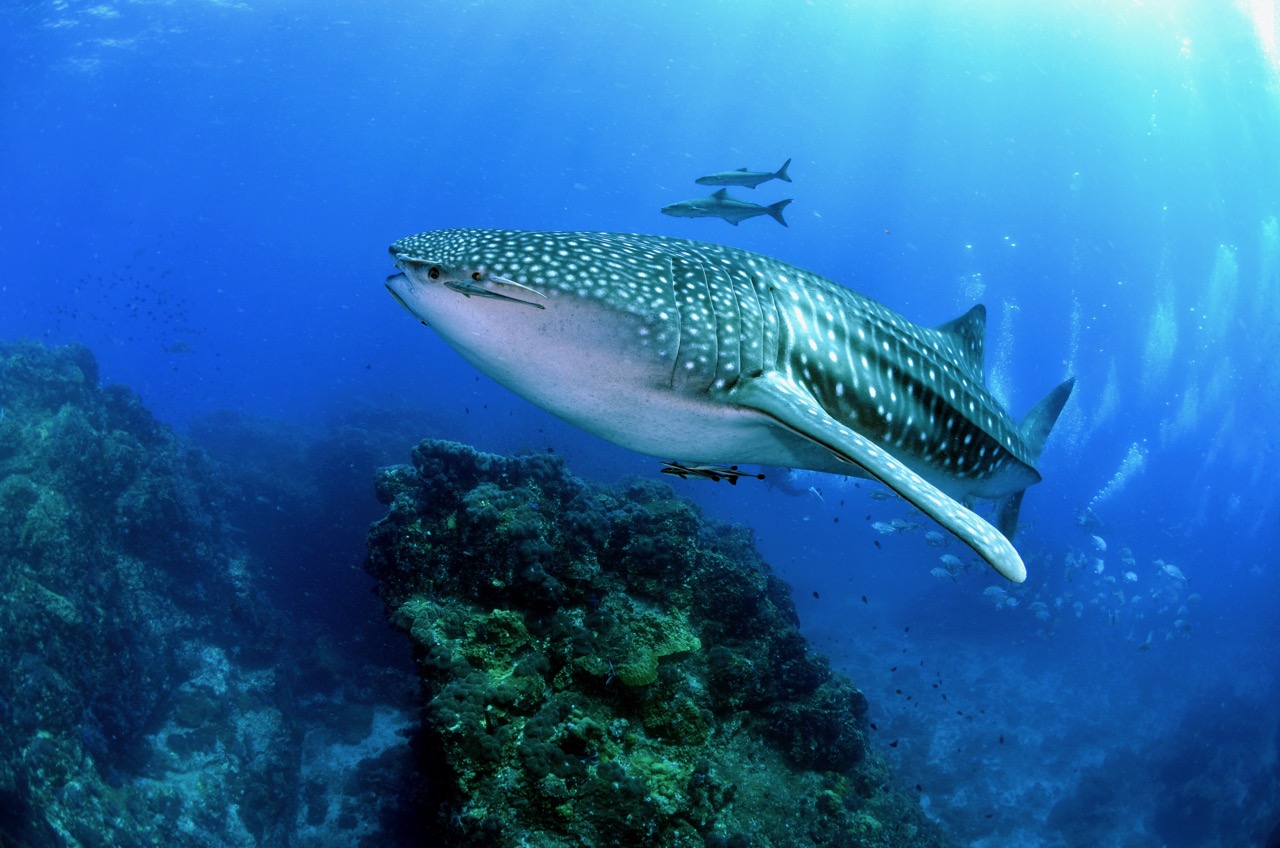 One of the reasons Thailand is a perfect diving destination is because of its abundance of fringing reefs with shallow coral gardens. The reefs are an excellent training ground for beginner divers and provide many opportunities to experience close encounters with some amazing sea creatures. There are many impressive diving regions in Thailand that offer a choice of professionally run dive centers with excellent facilities for beginners – here are 10 of our favorites…
---
Koh Phi Phi
Koh Phi Phi tourism has developed around diving, and there is no shortage of dive centers to choose from. Learning to dive in Koh Phi Phi gives you access to great dive sites which boast a wide variety of colorful corals and reef fish, as well as turtles and black-tip reef sharks. Koh Phi Phi offers a number of sheltered bays, which means plenty of sites offer good visibility and calm conditions. If you are nervous about getting scuba certified, this is the perfect place to build your confidence underwater. Learn more about Koh Phi Phi's diving highlights.
In recent years, Koh Phi Phi has also been at the forefront of a "sustainable tourism renaissance." For years, unregulated tourism to the Phi Phi islands significantly damaged the reefs and their marine life. However, there are now limitations on the number of tourists allowed per day and restrictions on where the boats are allowed to moor. This also means that you can support sustainable tourism by learning to dive here.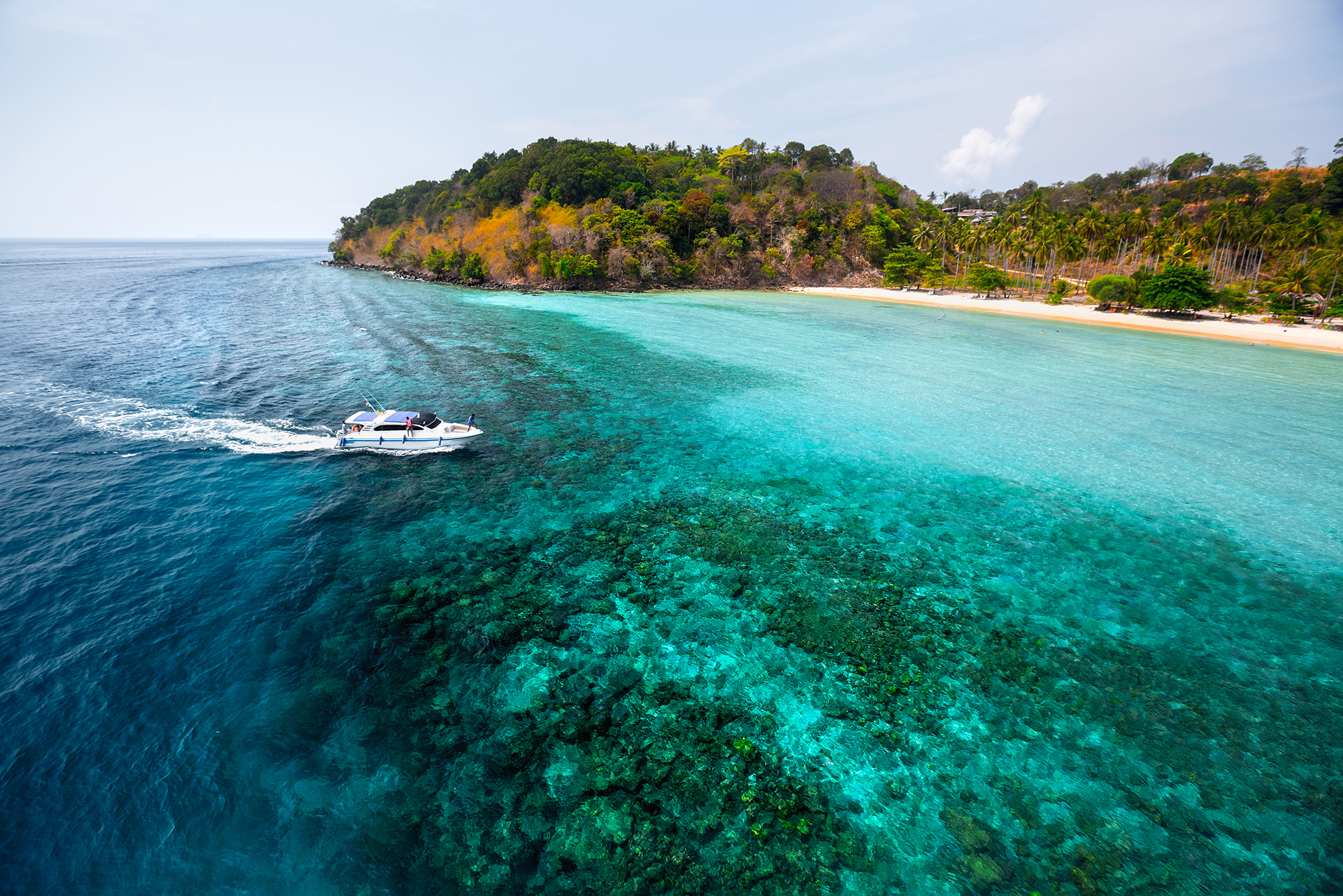 ---
Koh Phangan
Although this island is known for its stunning scenery on land, the underwater dive sites of Koh Phangan are also exceedingly beautiful and jaw-dropping. You'll find kaleidoscopic coral reefs that are bursting with color and teeming with life. Located between the islands of Koh Samui and Koh Tao, Koh Phangan is an iconic Thai diving destination renowned for dive sites such as Sail Rock, where whale shark sightings are a major draw. As the world's largest fish, whale sharks can weigh as much as three elephants, but they are known to be rather gentle in their demeanor. Even a brief sighting would make it an experience of a lifetime!
As a well-known hub for divers, there is a multitude of services available in Koh Phangan, from accommodation to dive centers – all of which offer the PADI Open Water Diver course for beginners who want to get certified in this phenomenal region.
Here's everything you need to know about exploring Koh Phangan.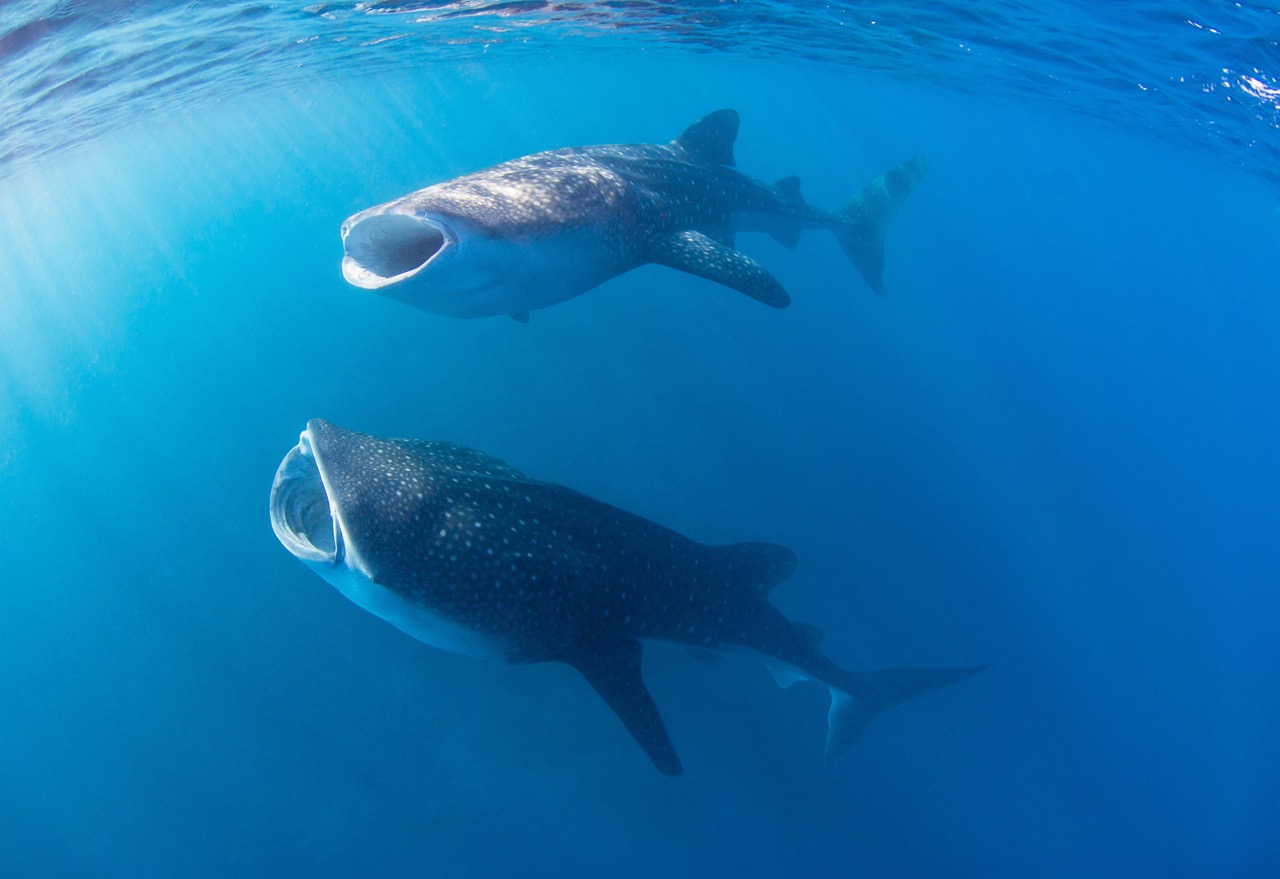 ---
Koh Chang
Koh Chang has retained its traditional island vibe and is a more chilled-out destination than some of the more renowned islands. Additionally, Koh Chang Marine National Park has some really outstanding reefs at shallow depths, giving even beginner divers plenty of time to explore. It's a good place to perfect your buoyancy control before progressing to the more impressive places further up the list.
---
Koh Lipe
Located in one of Asia's oldest marine national parks – Tarutao National Park. Koh Lipe is home to amazing reefs and a wide range of abundant marine life. The shallower sites around Koh Lipe offer little current and excellent visibility for those learning to dive.
Once you've mastered your skills underwater, there are also sites closer to the edge of the national park where it's possible to catch sight of whale sharks, manta rays, moray eels, leopard sharks, and more. That said, the more advanced sites like 8 Mile Rock can have strong tidal currents, so they can only be dived at a certain time of the month. Typically, a good time to dive at this site is right after the half-moon. If you're eager to make the most of your trip, check the lunar calendar before booking!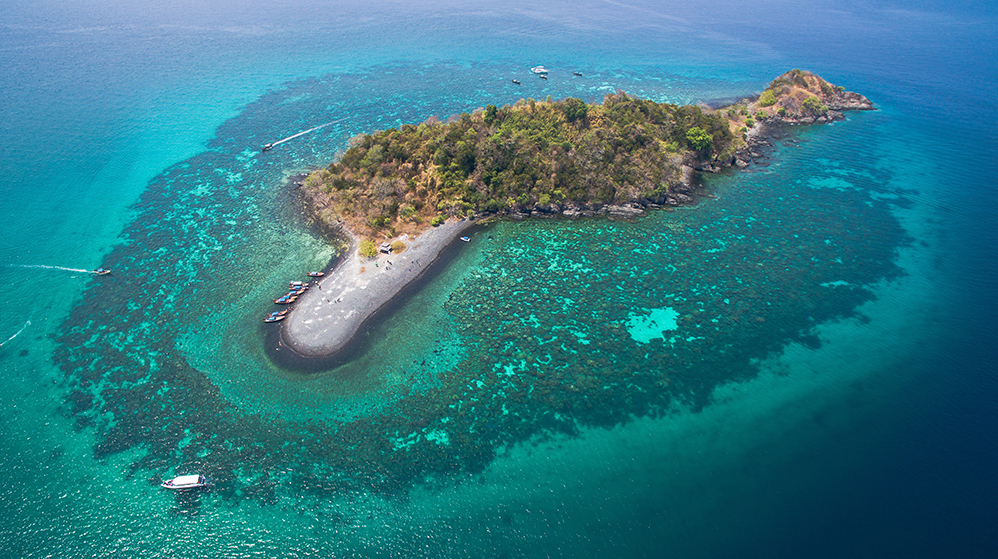 ---
Koh Tao
Koh Tao is a diving mecca for beginners through to professionals, and there is a wide range of dive services to accommodate divers who visit here. The name 'Koh Tao' literally translates to 'Turtle Island,' an island surrounded by impressive marine life, from its namesake turtles through to visiting whale sharks at Chumphon Pinnacle. Koh Tao's crystal clear waters of the Gulf of Thailand and its numerous sheltered bays make it a top spot for learning to dive in Thailand
Learn more about the endless adventures on Koh Tao.
---
Khao Lak
Khao Lak has some pretty local reefs, but the real reason Khao Lak is on the map is that it is the gateway to the Similan and Surin Islands, which liveaboards visit. For those unfamiliar with the term, a liveaboard is a scuba diving purposely-built boat or an adapted existing vessel that offers diving trips that usually last longer than one night. If you plan a trip to these islands, you'll need to get certified before leaving. There are plenty of dive operators in Khao Lak who cater to those heading out on trips. But, keep in mind that the Similan Islands are only open to visitors from October to May.
Some of the dive sites commonly found on liveaboard itineraries offer more challenging conditions, so it's important to let your operator know your experience level before heading out. There are big rewards for those who dive the Similan's – stunning coral reefs, leopard sharks, turtles, and large schools of fish.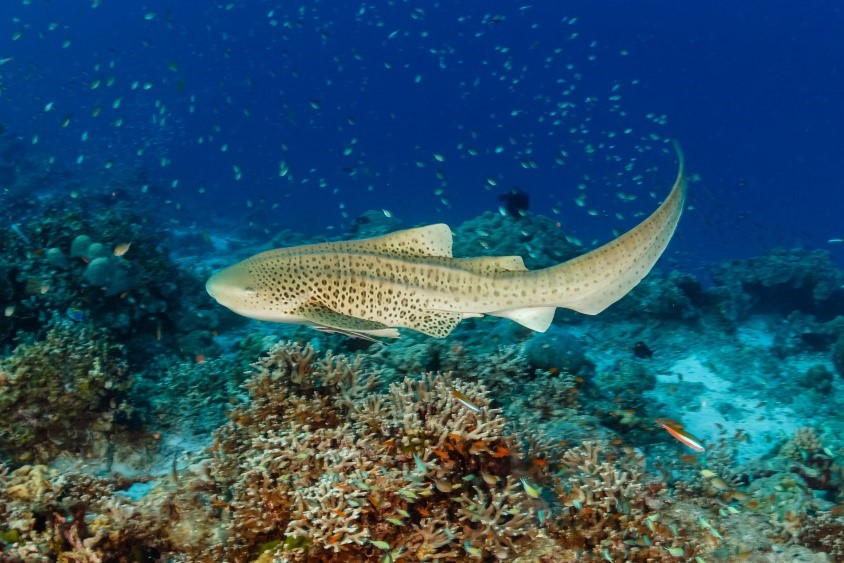 ---
Koh Samui
Koh Samui is the closest point to one of Thailand's most iconic marine parks – the Ang Thong Marine National Park. Undoubtedly beautiful above the water, the forests of hard and soft corals beneath the surface are no less amazing.
Koh Samui generally has calm conditions around March to September, and the shallow dive sites make excellent underwater classrooms for learning and practicing skills. When you're not working on your dive technique, and you have time to just take in the sights around you, you'll be amazed by the diversity of tropical reef life. From cuttlefish and lionfish to multi-colored parrotfish and regal angelfish, there is no shortage of marine life sightings here.
Learn more about the top dive sites in Koh Samui.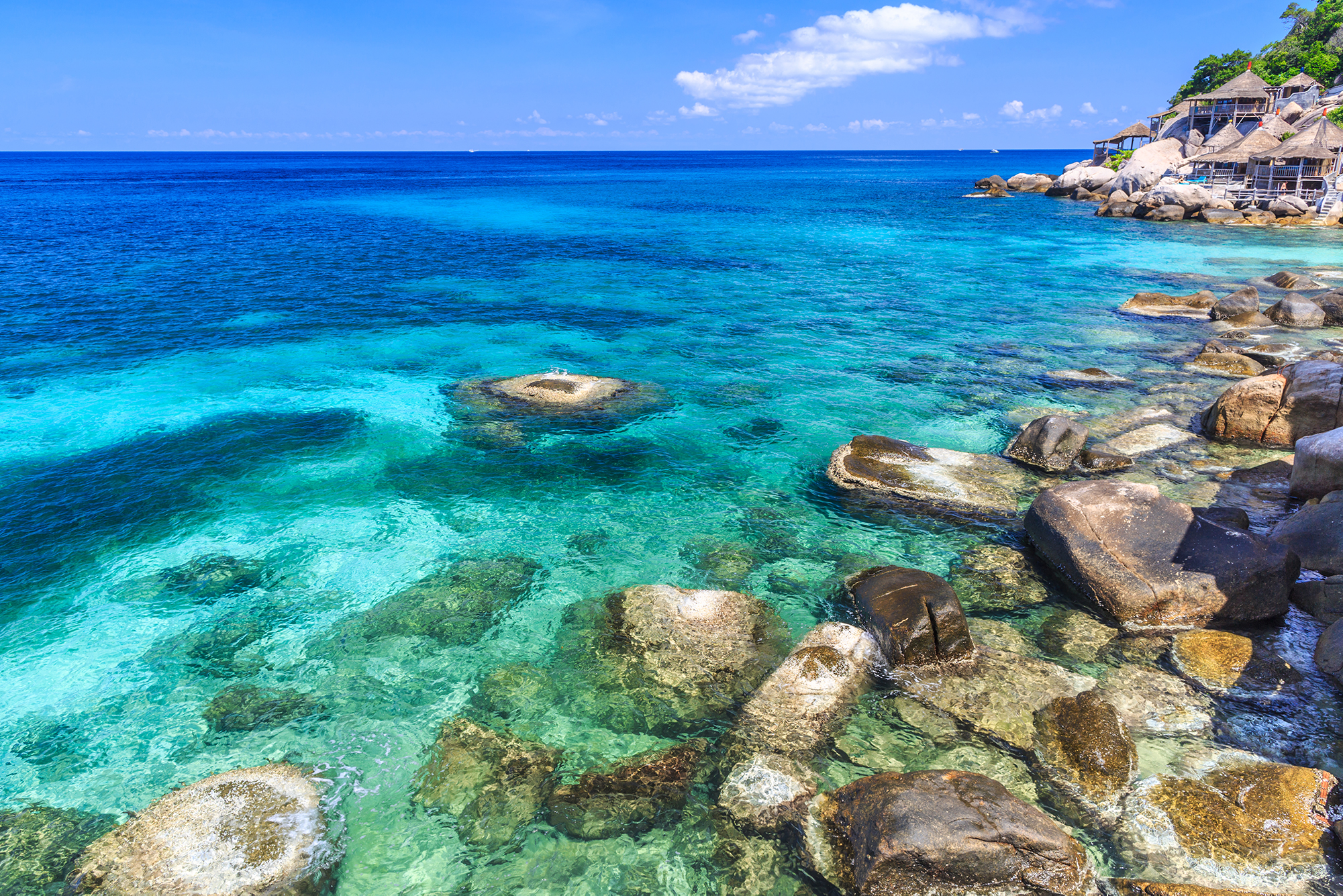 ---
Pattaya
Unlike many regions in Thailand, which are seasonal, you can learn scuba diving in Pattaya all year round. If you live in Bangkok and want to make a short diving trip or learn to dive without needing to take time off work, then Pattaya should be on your radar. It's possible to make weekend breaks to Pattaya without flying, and there's plenty to see when you get there! Diving around Pattaya offers a range of dive sites, including a number of wrecks to explore.
As an established scuba diving destination, there are professional dive centers and accommodation options in and around Pattaya.
---
Krabi
Krabi is a renowned hotspot for travelers, adventurers, and outdoor pursuit enthusiasts. Not only can you trek and scale staggering limestone rock formations, but this is also an excellent place to pick up some underwater skills too. This impressive region of Thailand is home to over 200 species of fish and 80 species of reef-building corals, with stingrays, cuttlefish, and leopard sharks all quite common around Ao Nang. The calm, clear, protected waters make a great spot for beginners, while advanced divers will find some exciting caverns and swim-throughs, particularly on the nearby islands like Koh Yawabon.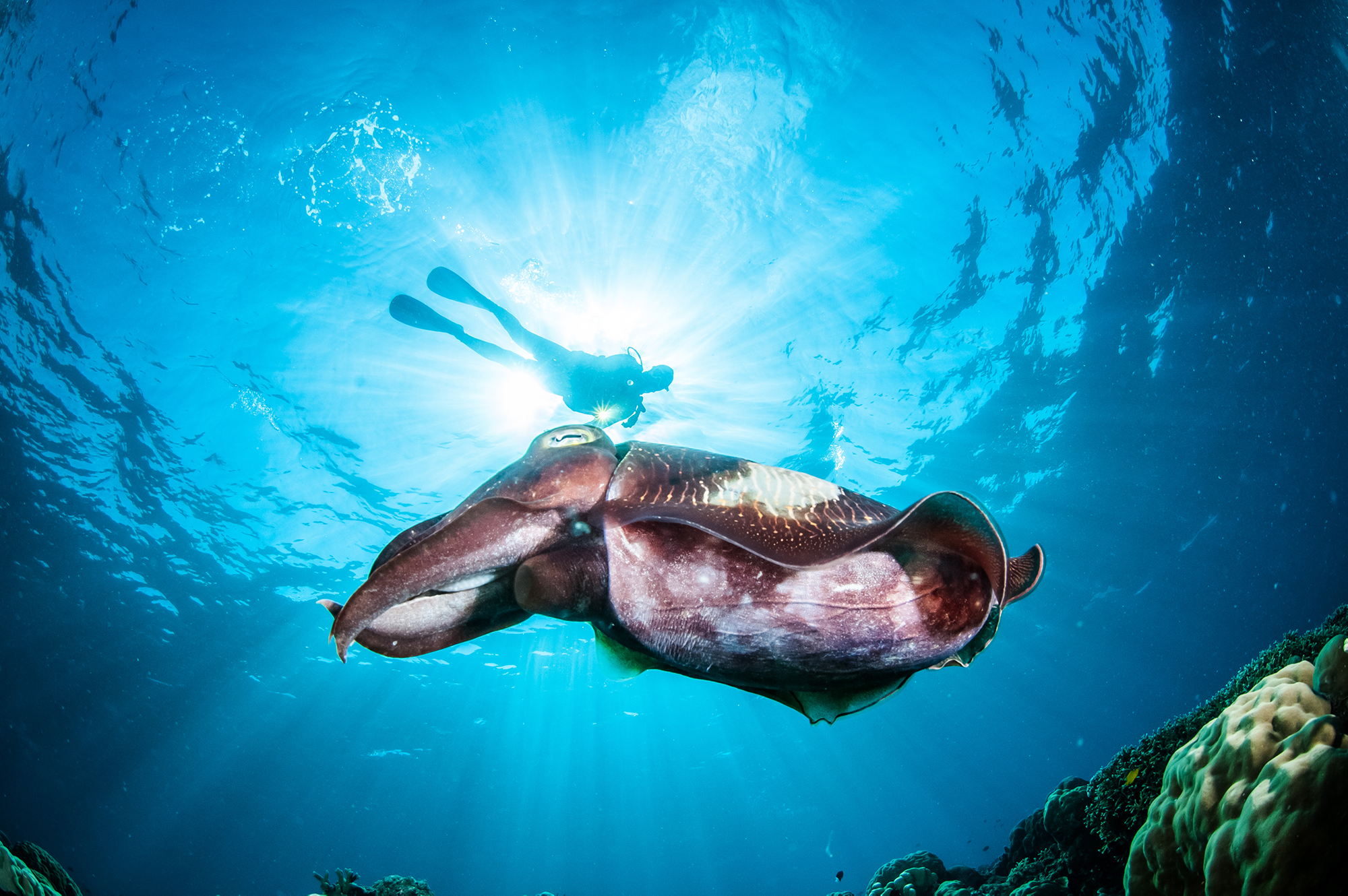 ---
Phuket
Phuket has an excellent range of sites for beginners, and there is an abundance of facilities for divers, from dive resorts and dive centers to local dive boat operators. This particular island is also a well-situated base for trips to nearby islands, including the Similans, the Racha Islands, and Phi Phi. If you are traveling with non-diving companions, Phuket is an ideal location with plenty of entertainment and things to do on land too. The delectable food, friendly locals, and unique nightlife are all great reasons to check out this amazing island.
Explore the top dive sites in Phuket.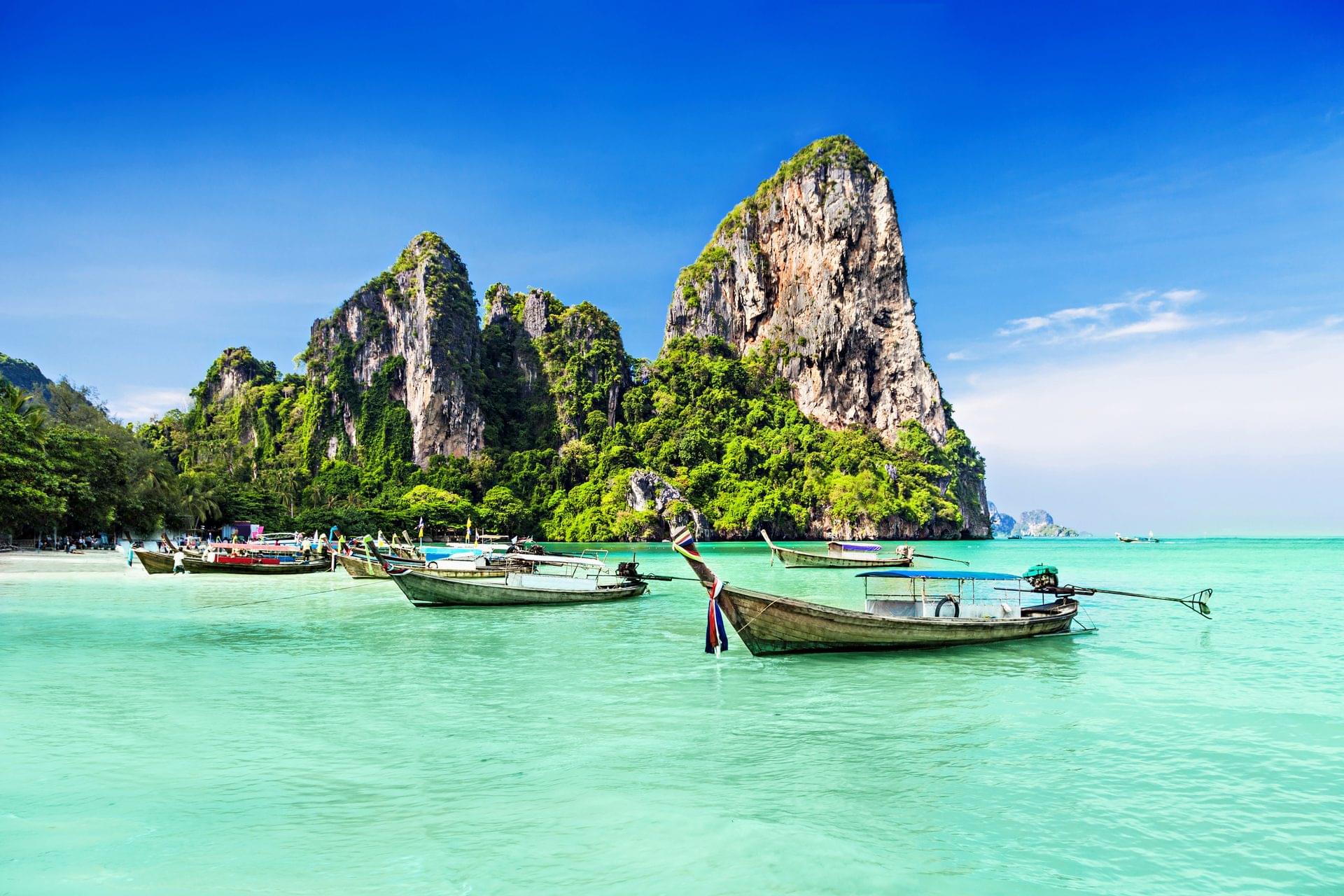 ---
Koh Lanta
Koh Lanta is a gateway location to some of Thailand's best dive sites, including the famous sites of Hin Daeng and Hin Muang. These sites are home to over 200 hard corals and 108 cataloged reef fish species. Moreover, they also have some of the highest recorded numbers of whale shark sightings in the world, as well as regular sightings of leopard sharks and manta rays.
While the sites immediately around Koh Lanta are not nearly as impressive, they provide excellent training dive sites for those who want to get certified. Once you've got your Open Water certification, you'll be in the right place to explore some of Thailand's best diving.
---
Are you feeling inspired to learn how to dive and explore Thailand underwater? Start your Open Water Diver eLearning course at home and locate a PADI dive shop in your chosen region.