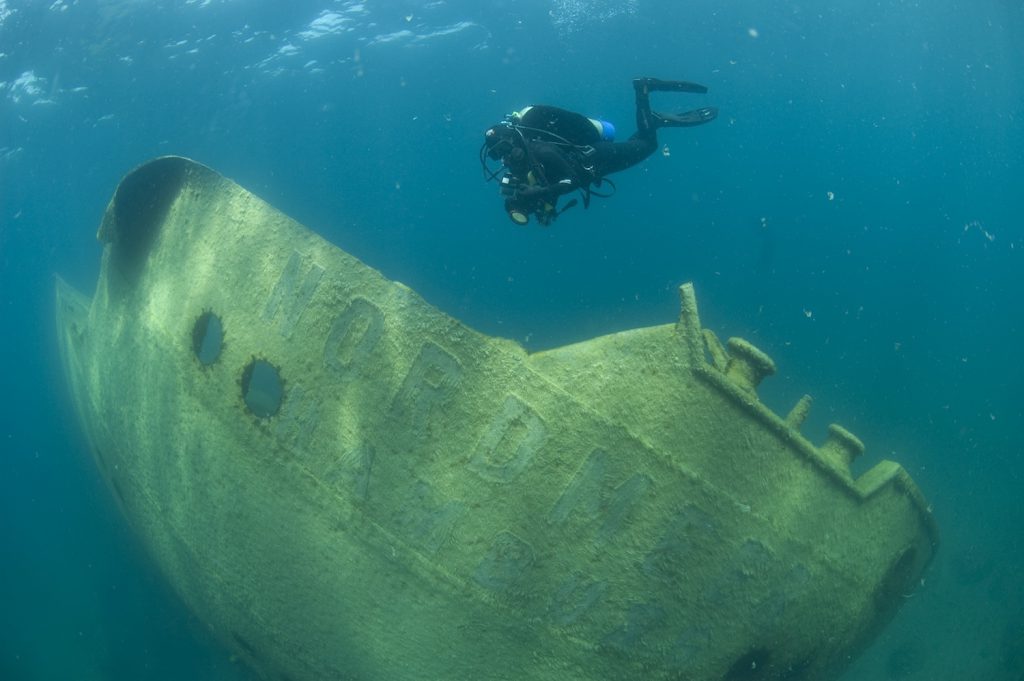 When planning your next dive trip, set a course for a marine sanctuary or Hope Spot. These ecologically-diverse areas are known for unusual critters, animal migrations, or other features that warrant special protection. By visiting these areas, you're investing in both local conservation efforts and exceptional diving memories.
Marine Sanctuaries – Nature as it was Meant to Be
NOAA describes marine sanctuaries as "natural classrooms" and as the saying goes: a good diver is always learning! Below is a list of marine sanctuaries to add to your dive travel bucket list:
1. The World's Largest Shark Sanctuary
Palau created the world's first shark sanctuary in 2009, but French Polynesia became the world's largest in 2012. There are a total of 15 shark sanctuaries around the globe protecting a collective 7.34 million square miles / 19 million square kilometers.  View a map of the world's shark sanctuaries.

2. Whale Sharks in Ningaloo Marine Park
From March through August, you're almost guaranteed to see a whale shark at Ningaloo Marine Park in Western Australia. Be sure to get your PADI Freediver certification first as scuba diving with these gentle giants is not allowed.

3. Indonesia's Massive Manta Sanctuary
In February, 2014  Indonesia declared the entire Archipelago as a Manta Ray Sanctuary. Diving with these amazing creatures should be on every diver's to-do list, and the diverse diving in Indonesia offers mantas and more.

4. United States Marine Sanctuaries
The United States has a network of 13 marine sanctuaries and underwater parks including the Great Lakes, Washington, the Florida Keys, and American Samoa. View a complete list on NOAA's website.

5. National Marine Park of Alonnisos Northern Sporades (Greece)
Greece is home to the largest marine protected area in Europe and one of the few places to see the endangered Mediterranean Monk Seal. Learn more about scuba diving in Greece.
Hope Spots – A Network of Protection
Scuba diving icon Dr. Sylvia Earle of Mission Blue introduced the concept of Hope Spots at an award-winning TED Talk in 2009. Since then, thousands of individuals, National Geographic, Google, and Rolex have answered the call.
Hope Spots are a network of places critical to the health of our ocean. They include:
Areas with a special abundance or diversity of species, unusual or representative species, habitats or ecosystems.
Populations of rare, threatened or endemic species.
A site with potential to reverse damage from negative human impacts.
An area of natural processes such as major migration corridors or spawning grounds.
Places with significant historical, cultural or spiritual values.
Areas of economic importance to the community.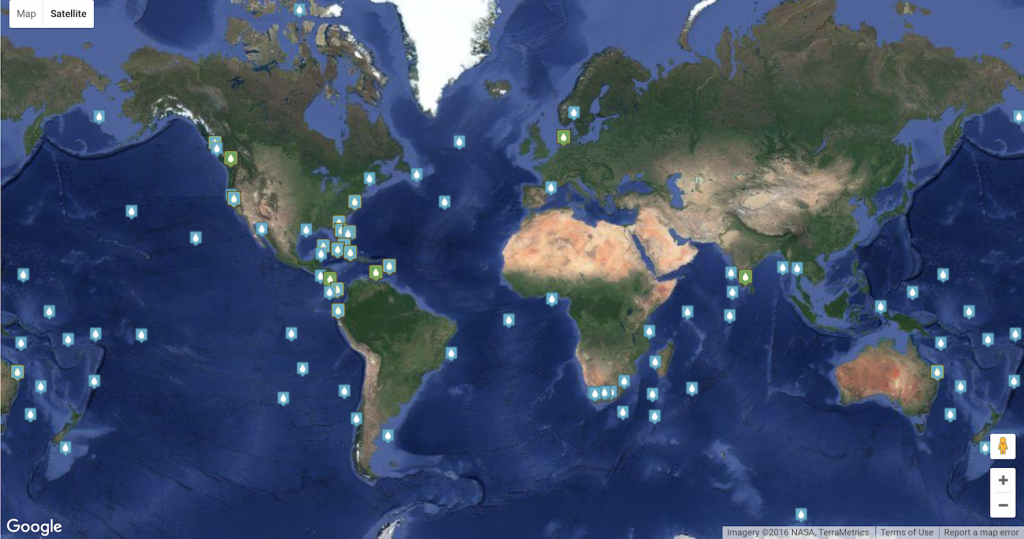 There are currently 76 Hope Spots around the world, including 14 newly-added in 2016.  
Coastal Southeast

Florida

East Portland Fish Sanctuary, Jamaica

Egg Island,

Bahamas

Gardens of the Queen, Cuba

George Town Harbor,

Grand Cayman

Hatteras

, North Carolina, USA

Hecate Strait & Queen Charlotte Sound

, British Columbia, Canada

Malpelo Island

, Columbia

Monterey Bay

, California, USA

Moreton Bay

, Queensland, Australia

Mosquito Lagoon, Florida

Saint Vincent & the Grenadines

Marine Area

Tropical Pacific Sea of Peru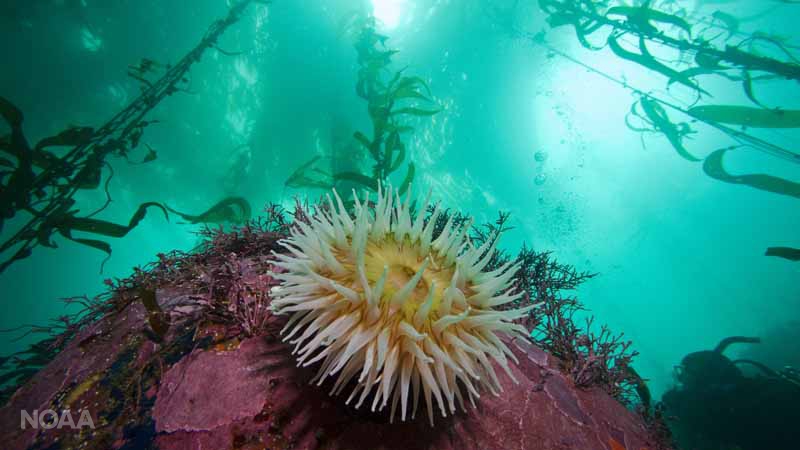 Been There, Dived That?
Read our earlier post featuring marine sanctuaries in New Zealand, Mexico and Spain. Or learn which UNESCO World Heritage Sites are also top diving destinations.

With more than 6,400 dive centers and resorts worldwide, no matter where you travel, there's likely to be a PADI center nearby. Use PADI's dive shop locator to find a dive shop near the marine sanctuary or hope spot you'd like to visit.