Are you dreaming of life as a scuba diving instructor? Are you imagining yourself on a tropical island scuba diving and meeting people from all around the world? If so, the PADI Instructor Development Course (IDC) is your starting point for turning your dreams into a reality. Deciding to change your career is a big step, so we have put together a list of things you should consider before taking your IDC.
What Is an IDC?
IDC stands for Instructor Development Course. It's the course you need to take to become a PADI Open Water Scuba Instructor (OWSI). IDC's are taught by PADI Course Directors, the highest level and most respected professional rating in recreational scuba diving.
The PADI IDC is divided into two components, the Assistant Instructor Course and the Open Water Scuba Instructor. It's possible to take these courses separately if you don't want to take them both in one go. After you successfully complete both segments you will then be eligible to take the PADI Instructor Examinations, also known as the PADI IE. The Instructor Examinations are invigilated by PADI Examiners (this may sound scary but it's really not!).
After completing your PADI IE you'll then be qualified to teach the following PADI Courses: Open Water Diver, Advanced Open Water Diver, Rescue Diver, Divemaster, Peak Performance Buoyancy Specialty and Project AWARE courses.
During the IDC you'll learn how to teach the skills from each of these courses, you'll study PADI Standards and General Procedures including the following topics: IDC Course Orientation, Learning Instruction and the PADI System, Marketing Diving, Start Diving, Teaching in Confined Water, Developing Knowledge Development Presentations, Conducting Open Water Dives, Risk Management, the 4E's and Keep Diving. By the time you are done you'll be geared up for life in the diving industry!

How Long Does the Course Take?
Depending on where you choose to take your Instructor Development Course, it can be completed in under two weeks or more than 2 months! Full time and part time options are available so you can choose what suits you and your schedule.
Where Should I Take My Instructor Development Course?
Where you choose to take the course depends entirely on your needs. Here are some points to consider when making your decision:
Do you want to study part time or full time?
Do you want the course to fit around your existing schedule or do you want to take a holiday and take the course in another location?
Do you know which location you would like to work in after the course? If it's not an area you are familiar with, taking the course there will help you to familiarise yourself with it. It's not essential to take the IDC in the region you want to work – as a PADI Instructor you'll be able to travel and work worldwide.
Check who the Course Director will be and ask for information if you are not familiar with them.
Do you prefer to study in larger groups or smaller groups? Ask how many people are booked on the course and what the size of the groups are on average.
Are you planning to go into full time employment as an instructor after the course? If so, ask about employment possibilities and job placements.
How Much Does an Instructor Development Course Cost?
IDC costs vary depending on where you choose to study, for example, parts of Asia offer low living costs in comparison to Europe.
Shop around and get a feel for what the prices are in your chosen location. Check what is included and what is excluded. An IDC that appears expensive may actually include accommodation and work out cheaper in the long run.
Ask questions! Don't be afraid to ask anything that you are not sure about. You are making an investment in your future.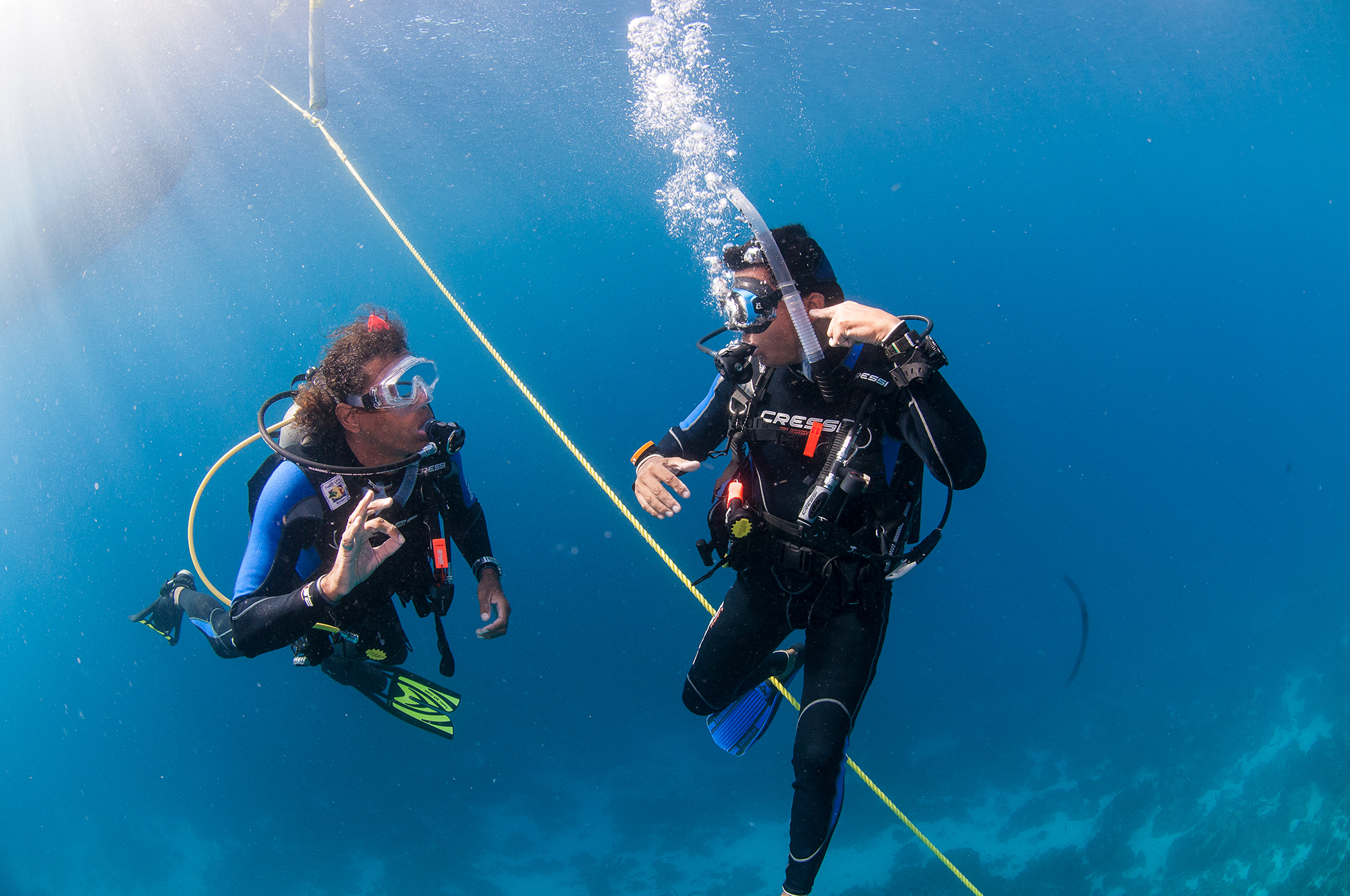 How Easy Is It to Find Work After the Instructor Development Course?
After your IDC and exams, you'll receive a certificate but you will need to wait for PADI to process your instructor application. As soon as this is processed you can start teaching – it will be mailed to you but you can also check online to see your status on the PADI Pros website (padi.com/mypadi and use your individual login).
If you are looking for work, the PADI Pros Site has a job board where PADI Dive Centres post their available positions. You can find this at the top of the homepage under 'Classifieds.' It is a really valuable tool to be aware of and can be quite inspiring.
I personally found work within 2 days of becoming an Instructor. I checked the job board and applied for some positions but I also emailed dive centres I previously dived and took courses with. I had interview requests in no time however ultimately joined the team where I took my PADI Divemaster Course and stayed there for four years!
How Do I Start?
Research! Decide where you want to go, email and ask questions.
If you are new to diving try searching online for "Zero to Hero" packages – these specifically designed programs will take you from beginner level (Open Water Diver) all the way to Instructor (OWSI).
If you are a certified diver you will need to be a PADI Divemaster or Assistant Instructor to take an IDC, have 60 logged dives which include night, deep and navigation diving, be a minimum of 18 years old, hold a current Emergency First Response (EFR) certification (within the last 24 months) and be fit for diving with a signed medical statement from your doctor.
If you have a passion for scuba diving, want to be able to work anywhere around the world and live every divers dream, then you should consider taking your IDC. Find out more information by contacting a PADI Dive Shop today.