Image: Alila Purnama
Liveaboards are, for many divers, the ultimate holiday — and the only way to reach some of the world's most remote reefs and wrecks. For several days, a week, or longer, you'll live on top of the ocean, with a daily schedule that is literally dive, eat, sleep, repeat.
If you're planning your first liveaboard trip, read on for ten tips on what to expect…
Cabins are typically very small, so pack light, use travel-size toiletries, and swap your hard luggage case for one that can be folded away. Stow your shoes once you arrive — you won't need them until you return to land.
If you've never dived from a boat, you might like to learn some key skills (like entries and exits) for both large boats and smaller RIBs used for shuttling divers to and from dive sites.
Pack a save-a-dive kit, and take spares for everything. There's no dive shop in the middle of the ocean, and you can't pop back to land if you lose or break something.
The crew will ring a bell, shout, or otherwise announce when it's time for each meal or dive. Don't be late for the dive briefing, it's where you'll hear safety procedures, as well as what cool things to look out for underwater.
Waking up for the early morning dive is completely worth it. Sunrise diving offers excellent marine sightings and photo opportunities, but if you'd prefer more time in bed, remember to tell your dive guide!
As there's limited fresh water, avoid washing your dive kit until the last day. The exception is sensitive equipment like cameras or computers, and there'll often be a dedicated tank for these (make sure you don't contaminate it with other stuff).
Waste water is expelled into the sea. After using the toilet, use the douche-hose to keep things sanitary and put toilet paper into the bin — don't flush it! When showering, try to use reef-friendly shampoo and body wash.
Be aware of your safety and surroundings, and respect the boat's rules. Dripping water can create a hazard, so familiarise yourself with designated wet and dry areas. Keep your dive gear stowed securely in-between dives, and especially when travelling.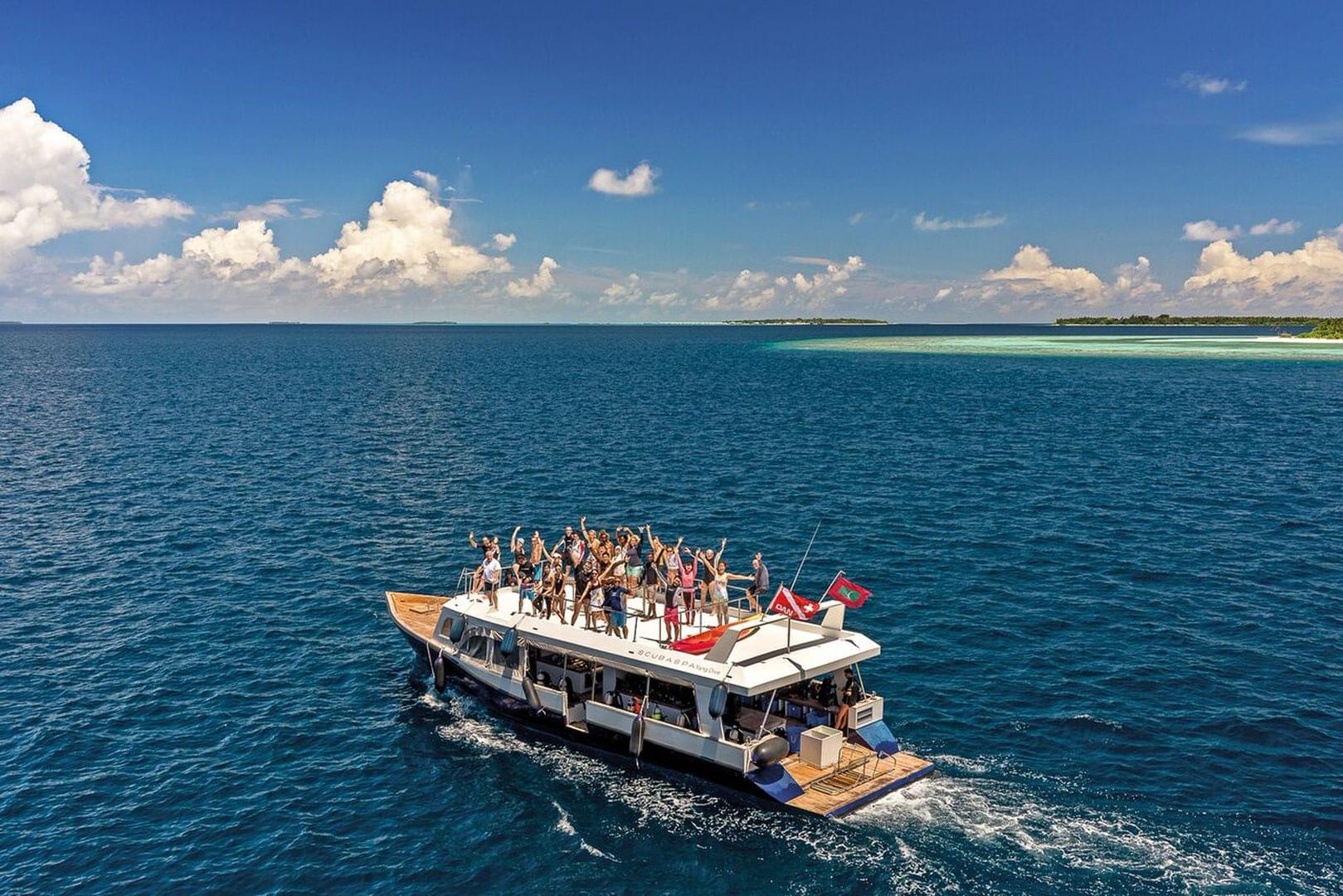 You'll be sharing a small space with lots of others, so be considerate of different personalities and cultures. Get to know your peers and swap scuba stories over dinner — it'll make the trip much more enjoyable.
The dive guides and crew work tirelessly, from assisting divers to navigating the seas. Tipping is optional but customary; around 10% of your liveaboard cost is a rough guideline.
Read on for our next ten tips before your first liveabaord.
Ready to book your first liveaboard? Visit PADI Travel for expert advice and exclusive packages.