Queensland in Australia offers some of the most diverse diving in the world. From famous wrecks to the stunning coral reefs of the Great Barrier Reef, and even a place where two World Heritage-listed sites meet – the Great Barrier Reef and Wet Tropics Rainforest. Diving in Queensland is an experience like no other and it most certainly offers something for everyone. Of course, we can't mention every hotspot of this phenomenal region in just one blog, but here are some of the exceptional highlights of scuba diving in Queensland.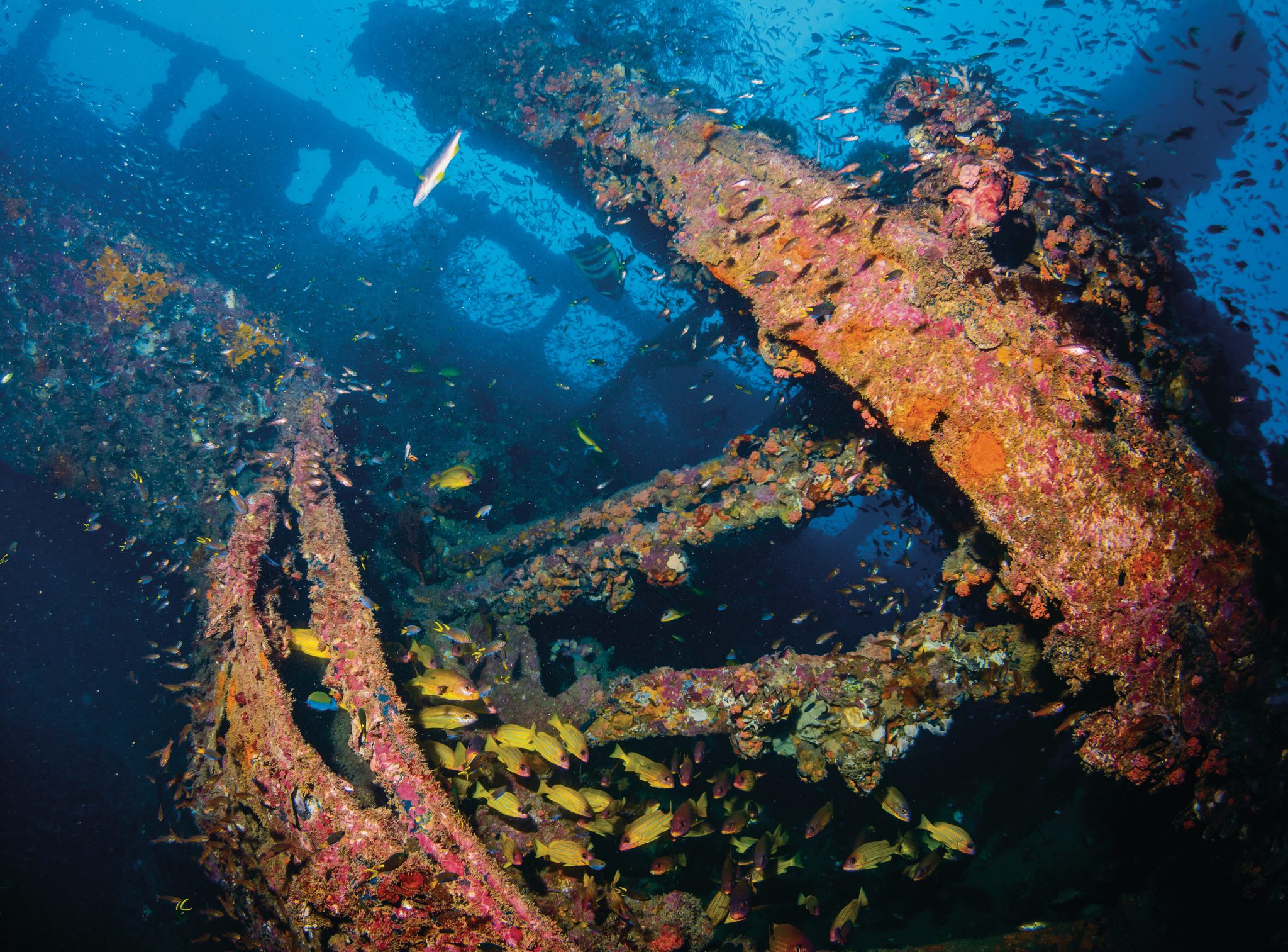 Queensland Is Home to Iconic Wreck Dives
The SS Yongala, located near Ayr, Townsville, is often cited as being one of the best wreck dives in Australia – if not, in the world. The SS Yongala is an impressive dive from start to safety stop. Expect to encounter an array of marine life including some of the most iconic Great Barrier Reef species such as sea snakes, turtles and passing sharks. The SS Yongala is an impressive 109 meter/357 foot, luxury passenger ship that sank in 1911 and wasn't discovered until 1958. This well-developed artificial reef is a vibrant eco-system in its own right and worth several dives in order to see it all.
The ex-HMAS Tobruk is one of Australia's newest wreck dives and was scuttled off the coast of Hervey Bay and Bundaberg in 2018. Originally a Landing Ship Heavy (LSH) of the Royal Australian Navy in the 1970's, the ex-HMAS Tobruk was decommissioned in 2015. The wreck has been scuttled for almost a year and currently rests on its side in 12-28 meters/39-91 feet of water, perfect for new or experienced divers alike. Colourful reef fish and other marine animals have already started calling this dive site home with turtles, sharks and rays often being spotted, along with migrating humpback whales between June and November. Her stern doors are open offering divers a unique 120 meter/ 393 foot swim-through experience like no other. You won't want to miss exploring Australia's newest wreck inside and out!
The ex-HMAS Brisbane was scuttled in July 2005 and is now home to an abundance of marine life. This decommissioned guided missile destroyer is now a living reef which sits upright at 28 meters/91 feet. For PADI Open Water Divers, there are upper parts of the wreck which can be explored between 15 meters/49 feet and 18 meters/59 feet. Swimming around the outside of the wreck you'll find schools of fish, including critters and for those who prefer bigger fish, look out for shovel nose and eagle rays. The wreck's hull is still intact and for those who penetrate the wreck, it's possible to enter the engine and control room where her kill switches are still visible. This 133 meter/433 foot wreck is not to be missed!
Other notable wrecks to visit when diving in Queensland include the ex-HMAS Brisbane on the Sunshine Coast and the Lady Bowen wreck off the coast of Mission Beach. Both have plenty to offer both avid wreck divers and marine life aficionados.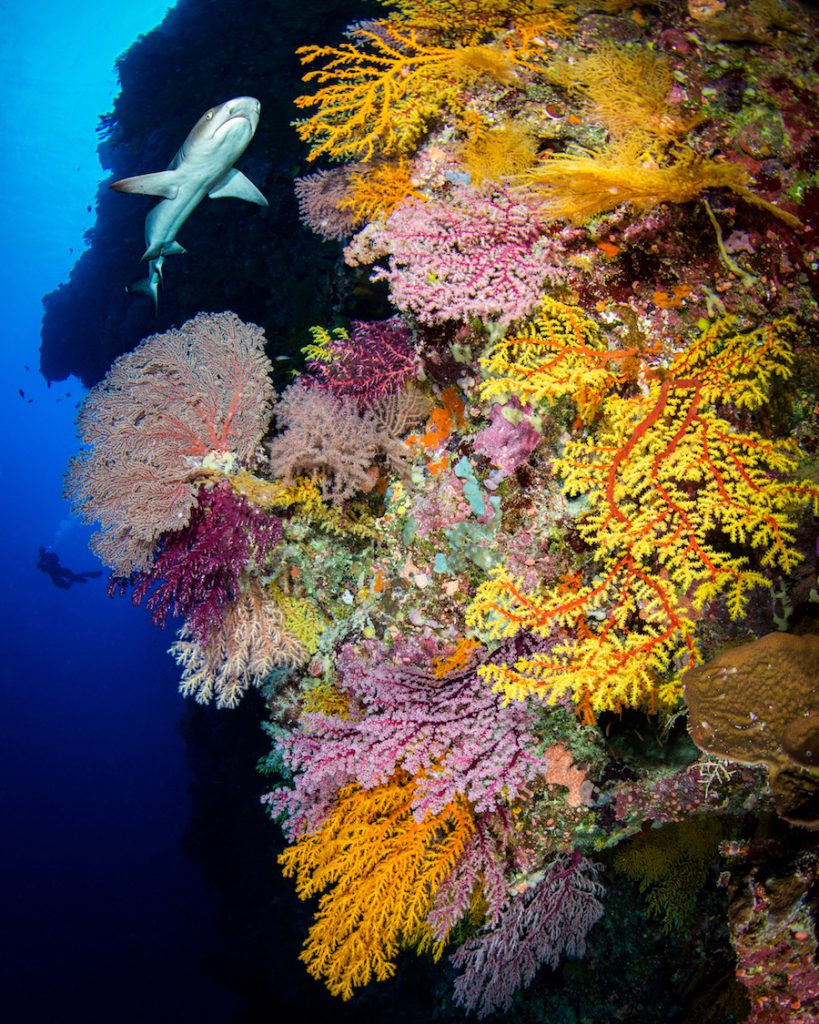 Explore the World's Largest Coral Reef System
Scuba Diving the Great Barrier Reef is on every divers bucket list – and for good reason. As one of the 7 wonders of the natural world, the Great Barrier Reef is visible from space, home to some of the world's most unique and intriguing marine life, and its sheer 2300 km/1429 miles makes it a unique diving experience. Within this magnificent reef are numerous individual, yet interlinking, reef systems. Among the most famous of them all, are the Agincourt Ribbon Reefs.  These reefs are known for being among the most pristine reefs of the entire Great Barrier Reef. Dive sites such as Barracuda Bommie, The Nursery and Turtle Bay are just some of the most iconic sites here. One of the highlights of diving the Ribbon Reefs is the variety of marine life and diversity of dive sites. Whether you prefer searching for small and unique critters hiding in the reef or prefer to be looking out to the blue for big fish, you won't be disappointed. Do you love wreck diving? No problem there's a shipwreck too which is encrusted in coral and teeming with fish.  In addition to the resident species of marine life, we also see plenty of visiting species which include manta rays, whale sharks and 4 species of whale. Ribbon Reef diving is always an adventure!
Osprey Reef is another Great Barrier Reef scuba diving hotspot, accessible only by liveaboard. There are liveaboard options to depart from either Cairns or Port Douglas. Opsrey Reef is located in the centre of the Coral Sea, North of Cairns, and is home to sites such as North Horn, well known for its sharks, and Around the Bend which displays colorful soft coral and the chance to see manta rays as they pass through.
Other Great Barrier Reef regions which no blog would be complete without mentioning, include Flinders Reef, Capricorn Reef, Hardy Reef, Cod Hole, Lady Elliot, Lady Musgrave & Heron Islands. These three world-class sites deliver on every level; from stunning corals through to diverse and exciting marine species. Whichever you opt for, you won't be disappointed.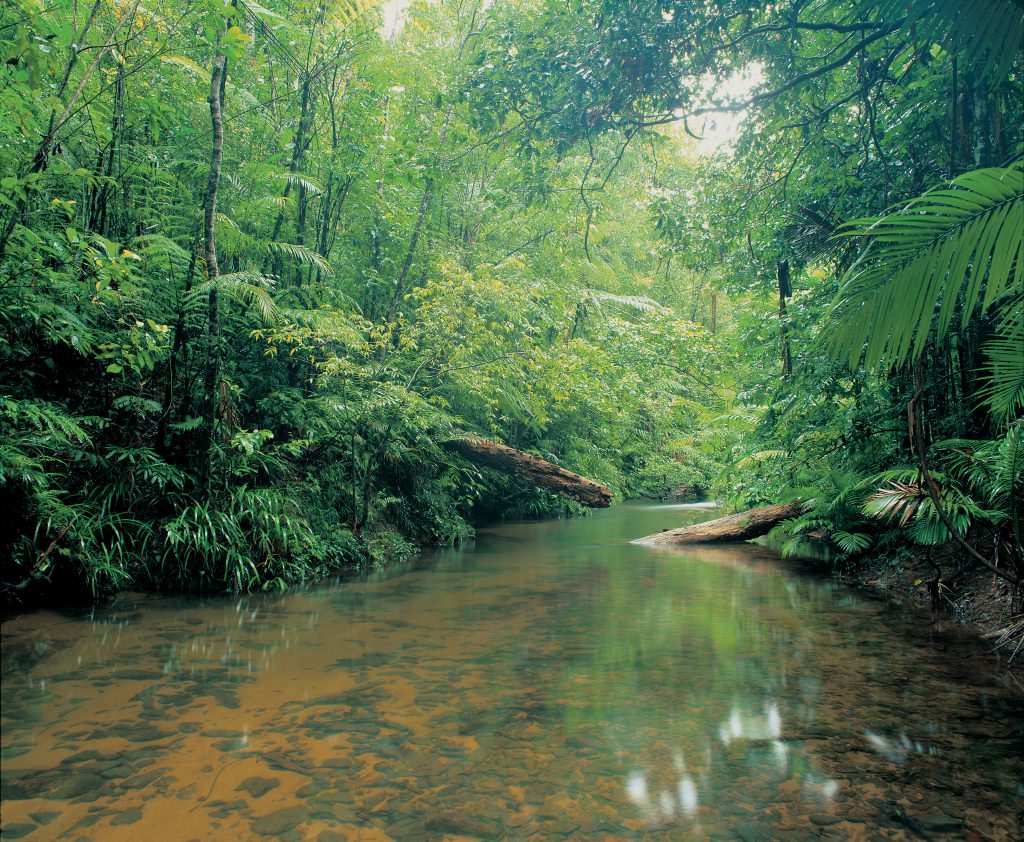 Platypus and Rainforest Diving
Have you ever dived in a rainforest? What about with platypus? For those who want to try something new (and quite unique), it's possible to dive into a melting pot where the underwater world and tropical rainforest converge into one, in the Mackay region of Queensland.
Dive into the rainforests crystal clear freshwater with a large variety of turtles, some as small as a 20 cent piece, while others more mature and can reach over 30 cm/11 in across. There are 7 species of fresh water fish to spot which range in size and species, such as the eeltail catfish which allows divers to experience up close and personal encounters. There are rare Gordian rainbow coloured worms, 3 breeds of freshwater eels, 3 types of freshwater prawn and shrimp that can grow up to 30cm/11 inches and if you're lucky you could be in the water at the same time as the resident platypus. Diving in this region is suitable for all levels of divers, including snorkelers. Every dive starts with a 30 minute platypus education session and a 20-30 minute show and tell of the other aquatic life in the Billabong. This is a once in a life time, scuba diving in Queensland opportunity with a difference and certainly not one to be missed out on.
Are you planning your next Australian diving adventure? Find out more about diving the Great Barrier Reef in Queensland and locate a PADI Dive Shop today.