It's January, and that means New Year's Resolutions. One way to stay on track is making sure they're actually fun… here's how scuba diving can help you reach some of the most popular goals.
Exercise more
Scuba diving is an effective, low-impact way to get moving and build strength — especially as you might carry over 25kg of gear. Water resistance helps tone muscle, while cooler temperatures prompt your body to burn 300-600 calories every hour. The best bit? You'll have so much fun you won't even realise it's exercise.
Learn something new
Completing PADI Open Water Diver is a sure fire way to smash this goal. Not only will you know how to dive (impressive in itself), you'll gain a hobby for life and be the envy of your non-diving friends. If you already dive, try new skills like underwater photography, using a dry suit, or even ice diving. In-between dives, practise knots or research facts about what you've seen underwater.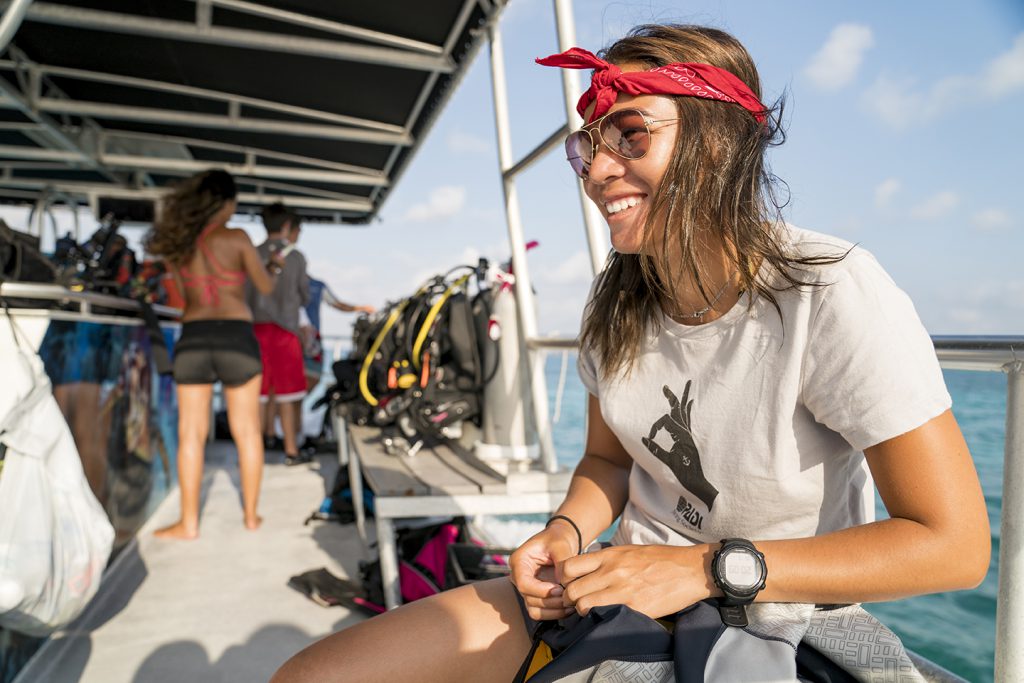 De-stress
Drifting weightlessly along a colourful reef with only the sound of bubbles is likened to meditation, focusing your thoughts and breathing to bring relaxation and happiness. So, it's no surprise that scuba diving is the perfect way to disconnect from life's stresses, whether that's work or the constant ping of social media.
Do something worthwhile
If you're seeking a higher purpose, then protecting the planet is a good place to start. Get involved with Dive Against Debris to clear litter from the seabed and beaches, join a research or volunteering programme, or donate to one of many conservation projects across the world. From coral restoration to wildlife surveys, there's something for every diver. At the least, be an eco-tourist and cut down on plastic.
Get a new job
Are you tired of working 9-5, or want greater job satisfaction? Become a PADI Professional in 2020 and you'll unlock a rewarding career where the entire ocean is your office. Many PADI Pros work as PADI Instructors, but there are plenty of other callings too, from marine biologists to stunt divers.
Spend time with family
Diving is a great way to bring families together through a common interest. For parents, scuba diving is an easy way to get kids excited, grow their confidence and teach them important life skills — just ask PADI Diver Rainer Jenss.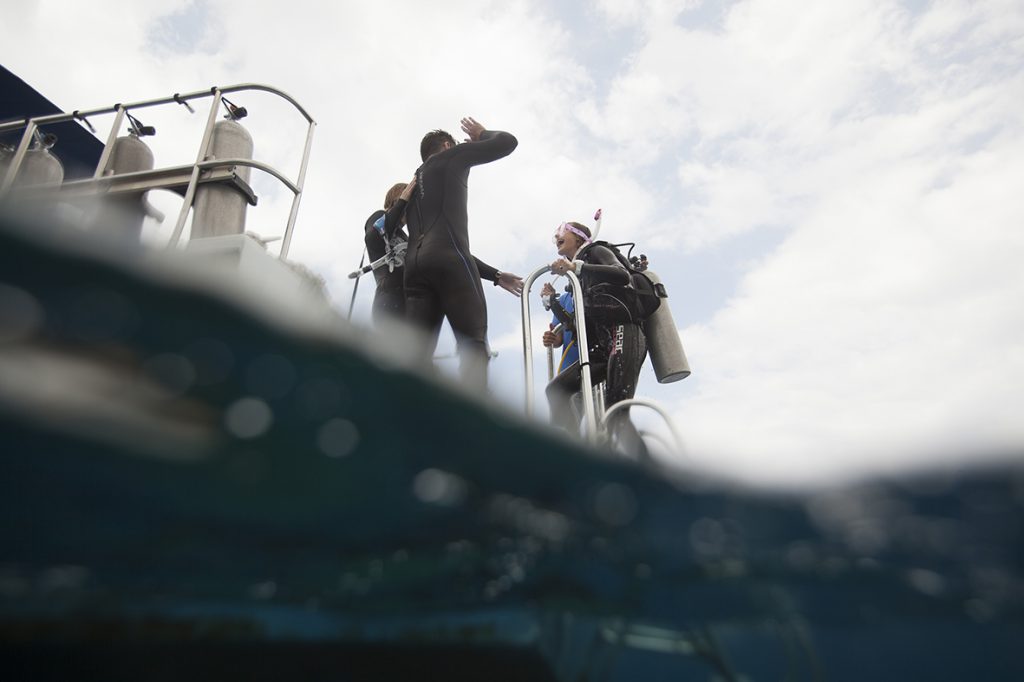 And finally… enjoy life
Sometimes, our goal is simply to have more fun. From meeting new buddies to exploring different destinations, and from witnessing incredible feats of nature to overcoming our fears, scuba diving opens the door to our best lives.
Ready to conquer 2020 with help from the ocean? Contact a PADI Dive Shop to get started.