Finding a dive buddy would be so much easier if your friends would just get certified, right? So, what's the trick? Patience is a good start, but here are a few steps to get your squad diving with you so you can explore all of the amazing locations around the world.
Start with snorkeling. For a lot of first-timers, getting used to a mask and being underwater can be major hurdles. Ideally, take them somewhere like California's Channel Islands or Florida's Crystal River where there will be big animals — sea lions and manatees, respectively — to focus on. Bring defog and make sure your friend has a rash-guard or wetsuit if needed. You want them to be as comfortable as possible to stack the odds that they enjoy their first time.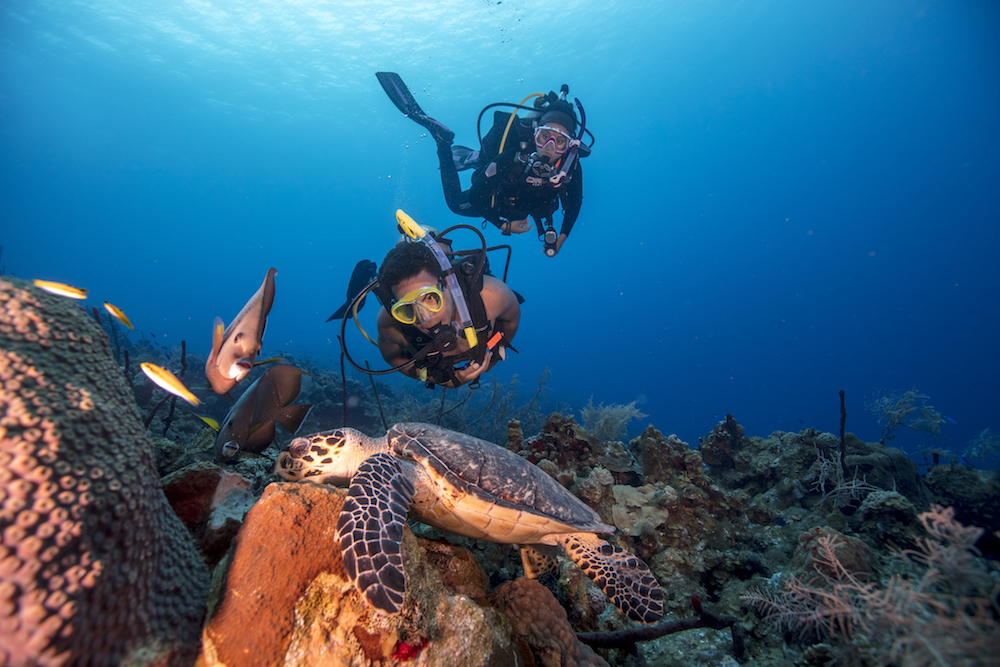 After the snorkel outing, continue diving as normal, but do notice how many questions they ask when you come back from a day on the water. When the number of questions increases and each gets more specific, odds are their curiosity is piqued. Now you'll want to immerse them in dive culture.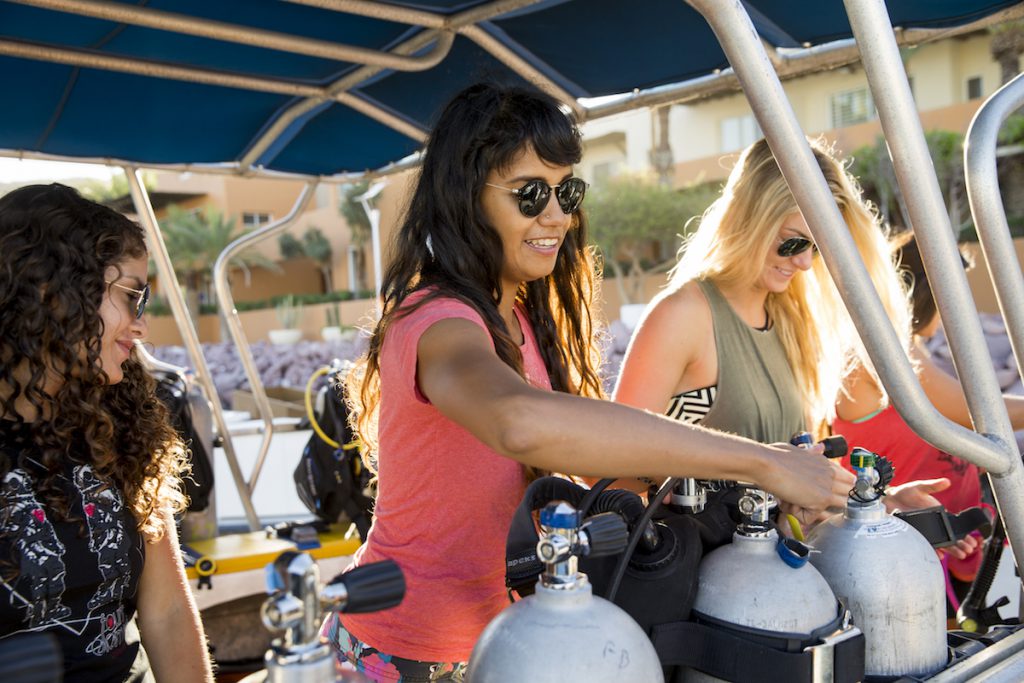 When your next dive day ends close to home, mention you might be late because you're grabbing dinner or a drink with your dive buddies. Do mention the name of the spot, as casually as possible. Try this: "If I'm a bit late, it's because we'll be at Sharkey's on Main Street after the dive. I know everyone would love to meet you if you have time to drop by." When he or she does show up, keep your friend involved in the dive conversation by pointing out things you think they would like.
Now comes the hard part. If everything is going well so far, and they're still interested, see if your local dive shop offers a Discover Scuba® Course, or a try scuba night where they can don all the gear for the first time. It'll be hard for you to watch them gain their balance and find their comfort. But try and hold back, refraining from too much advice giving. They're going to get comfortable, and it will be in their own timing.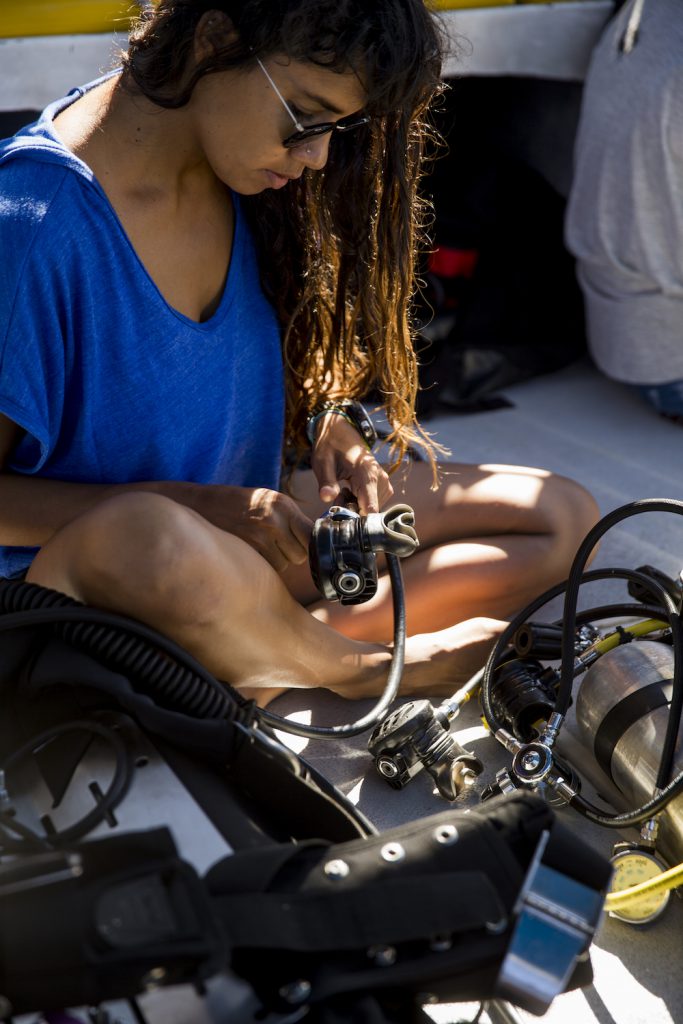 If he or she is still talking about joining you on your next dive trip, consider making a gift of the e-learning course for the next major holiday or their next birthday. You can pay for this separately from the Open Water checkout dives, and they're given one year to complete this part of the course. They won't feel rushed and can learn at their own pace.
Once they finish the book section, they're ready to start their PADI® Open Water Diver course.
Now here's the real question: Are you ready for a buddy who's likely not great on air consumption straight out of the gate? Can you be patient? Because it might take a year or so before they match you in the water. But keep your eye on the prize: At the end of all this, you may gain what you always wanted: a forever dive buddy.
Need a little more help? Check out these 4 Easy Ways to Find a Dive Buddy.