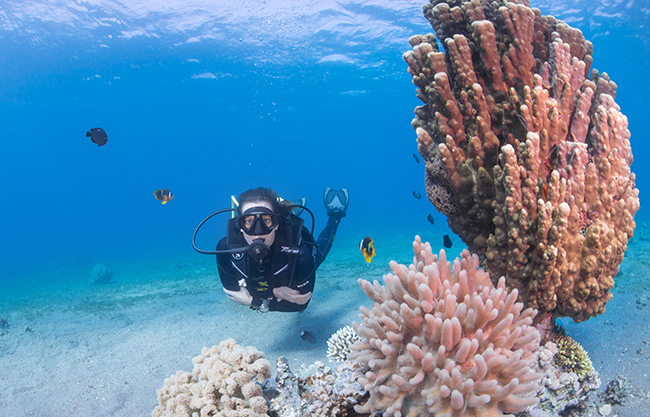 Jennifer Tuffen, better known as @izkiz, is a world traveler, photographer, and recently-certified PADI Open Water Diver. 
"It was an unforgettable experience, I felt like Ariel from The Little Mermaid. We saw stonefish, scorpionfish, lionfish, eels and dived a shipwreck and a tank wreck. Jordan is an incredibly beautiful country, and divers come from all over to experience its underwater world."

"Scuba diving was something I've always wanted to do because I love the beach and I'm happiest when splashing around in the sea," Jen explained. "But by far the best moment was my first open water dive. After my first descent – I was hooked! It was like being in an underwater cinema. I couldn't stop staring at all the marine life around me."
Jen enjoyed scuba diving so much, she persuaded the dive crew and her fellow students to do a bonus dive after getting certified. "Everyone was getting ready to sail back to land, but I managed to convince them we should do a fun dive! So we got suited and booted and jumped back in the water to explore a shipwreck called Cedar Pride. Time really flies underwater. There's so much to see, and there's no feeling quite like it. That last dive was 51 minutes long but it felt more like five minutes!"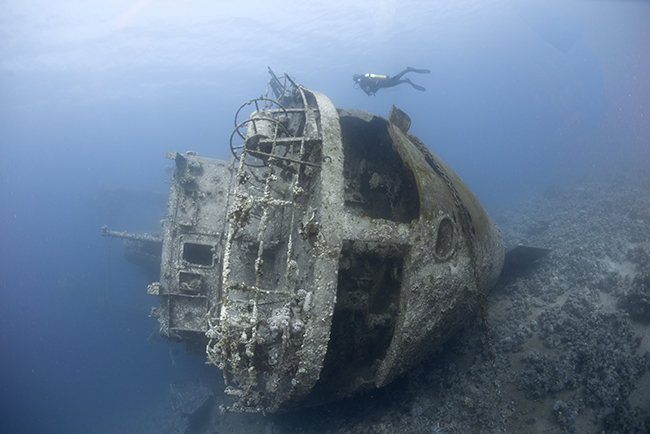 Jen has visited more than 28 countries, but her experience learning to scuba dive was a big eye-opener. "I see the ocean in a totally different light now. Experiencing the beauty of the underwater world firsthand makes you realise how important it is to keep the ocean pollution free," she explained.

"Plastic pollution is a huge threat to our beautiful oceans, and although steps are being made to get this under control more countries need to be proactive in addressing this problem. Overfishing is also endangering the ecosystems and affecting the balance of life in the oceans," she said.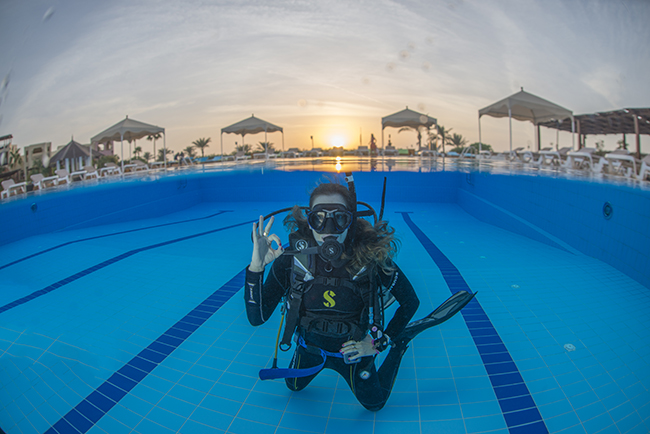 Jen's advice for people who are thinking about learning to dive but feeling unsure: "Go for it! Scuba diving will open up a whole new world for you. A comfort zone is a beautiful place, but nothing ever grows there. Seventy percent of the earth is covered by water, so why not explore it?"

When asked about travelling to the middle east, Jen said, "I felt perfectly safe in the middle eastern countries I've visited (Jordan and Dubai, UAE). Everyone was warm and welcoming and so enthusiastic and proud to show us their country. As long as you act responsibly, respect the culture, make the right preparations and do your research on review sites such as Tripadvisor, then there's nothing to be nervous about."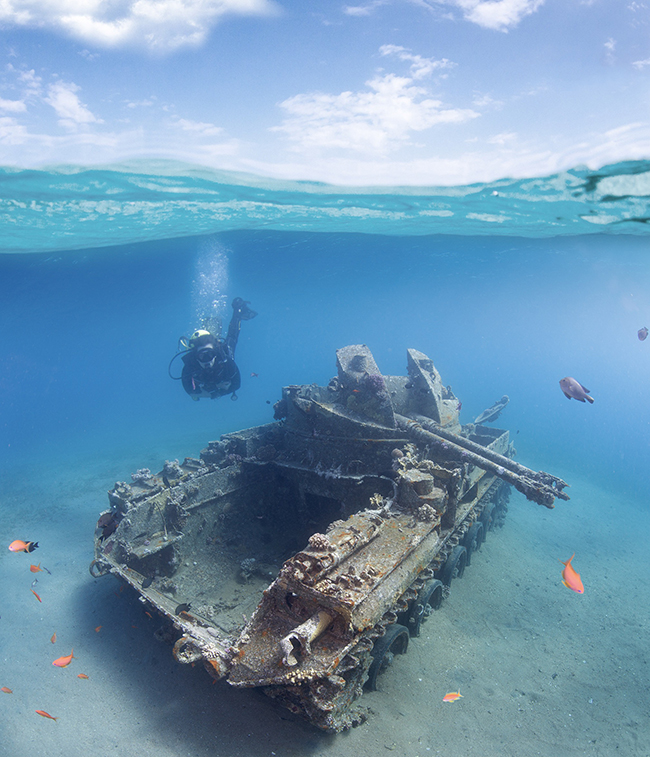 Jen's goals for the next 12 months include:
– Traveling to amazing places (Indonesia, Australia, The Maldives and Egypt are on her list)
– Earning her PADI Advanced Open Water Diver certification
– Diving with dolphins and turtles in their natural habitat

Jen also hopes to take the PADI Digital Underwater Photographer specialty. "Why not combine two of the things I love, photography and diving!?" she said. "I'm so happy to have had the opportunity to become a scuba diver, especially in a such a wonderful location."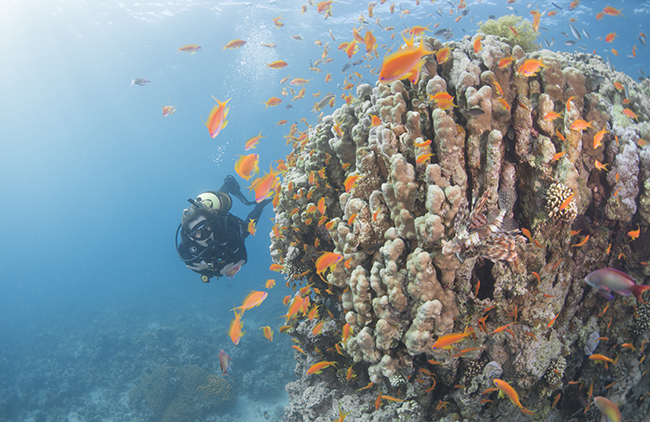 "While I was in Jordan, they scuttled a C-130 Hercules aircraft, which is now the latest addition to the wrecks in Aqaba. I really hope I can return one day to dive it. I have well and truly been bitten by the scuba-diving bug and I can't wait to get in the water again!"
Read more about Jen's experience learning to scuba dive in Aqaba and her travels in Jordan. Follow @izkiz on Instagram to see her gorgeous photos and travel adventures. Curious about where "izkiz" came from? Read about its origins (and learn a little Turkish) on Jen's website: izkiz.net.