Looking to plan a dive trip in April? Beyond exploring your local dive sites, there are so many amazing scuba diving destinations around the world to visit in April. Tiger sharks are active in the Bahamas, whale sharks grace the shores of Belize and Australia, and Sipadan in Malaysia is at its best. You could have the opportunity to swim with large marine life and to glide over gorgeous coral reefs. Just keep in mind that April is one of the busiest travel months thanks to spring breaks and the Easter holiday. So planning and booking your trip early with PADI Travel is a good idea in order to get the best choices and deals.
---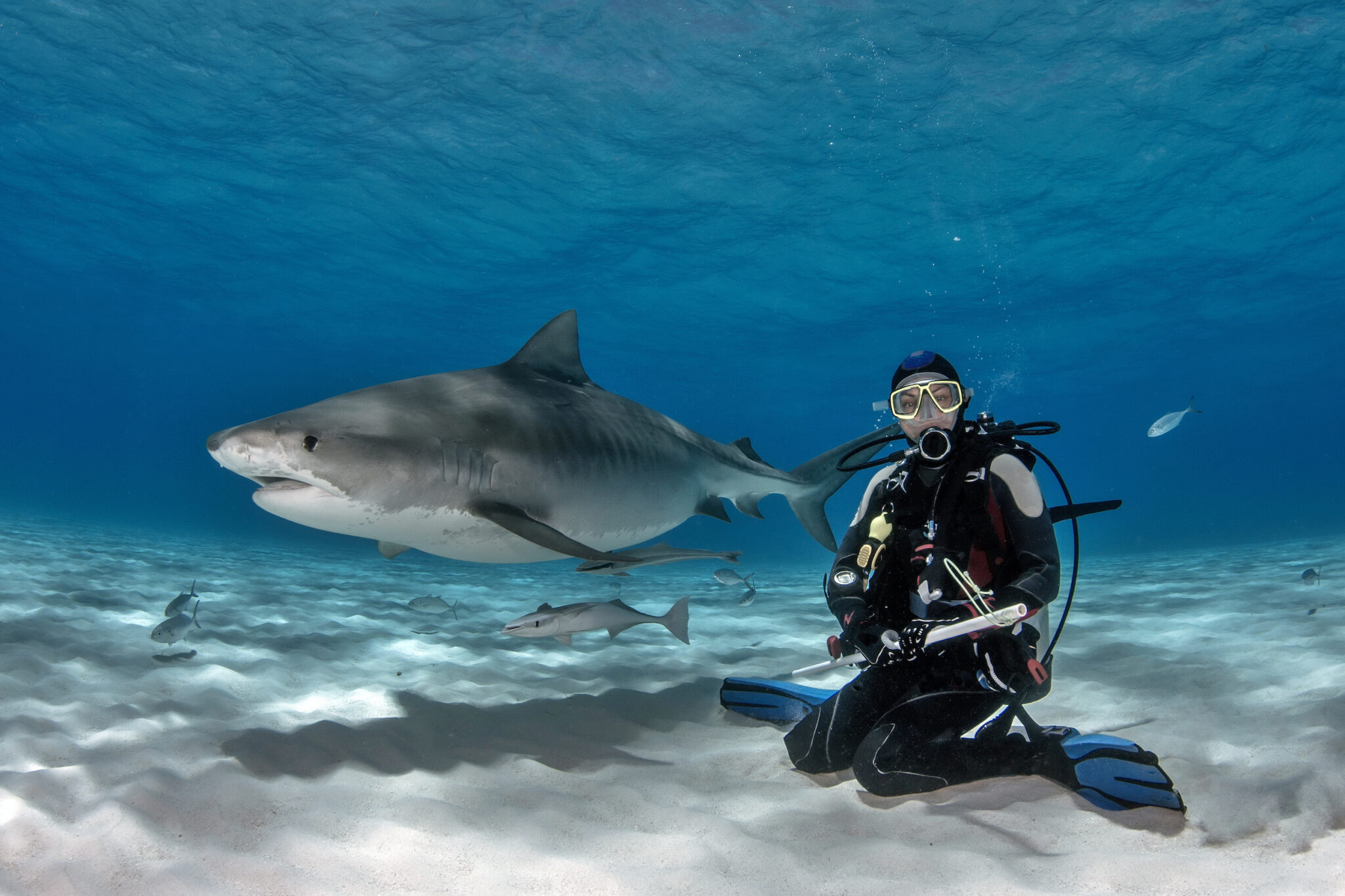 1. Tiger Beach, Bahamas
As a shark sanctuary, The Bahamas is known as one of the world's best shark diving destinations. You can swim with reef sharks, hammerheads and oceanic whitetips around these tropical islands, but one of the best shark diving sites is known as Tiger Beach. Here, divers have the opportunity to observe sharks as you rest on the sandy bottom and the sharks circle around you. In addition to the species just named, you might also see tiger sharks, lemon sharks, reef sharks and nurse sharks. If you're lucky, a great hammerhead or two might pass through!
The absolute best time to dive Tiger Beach is during early April. During these weeks, the sharks are the most active, putting on spectacular shows for scuba divers. Several dive operators offer tours to the area, but diving the Bahamas by liveaboard is one of the best ways to go. Many of the boats include this shark dive and others while providing all inclusive meal and drink options.
Author's Recommended Liveaboard: Bahamas Aggressor
---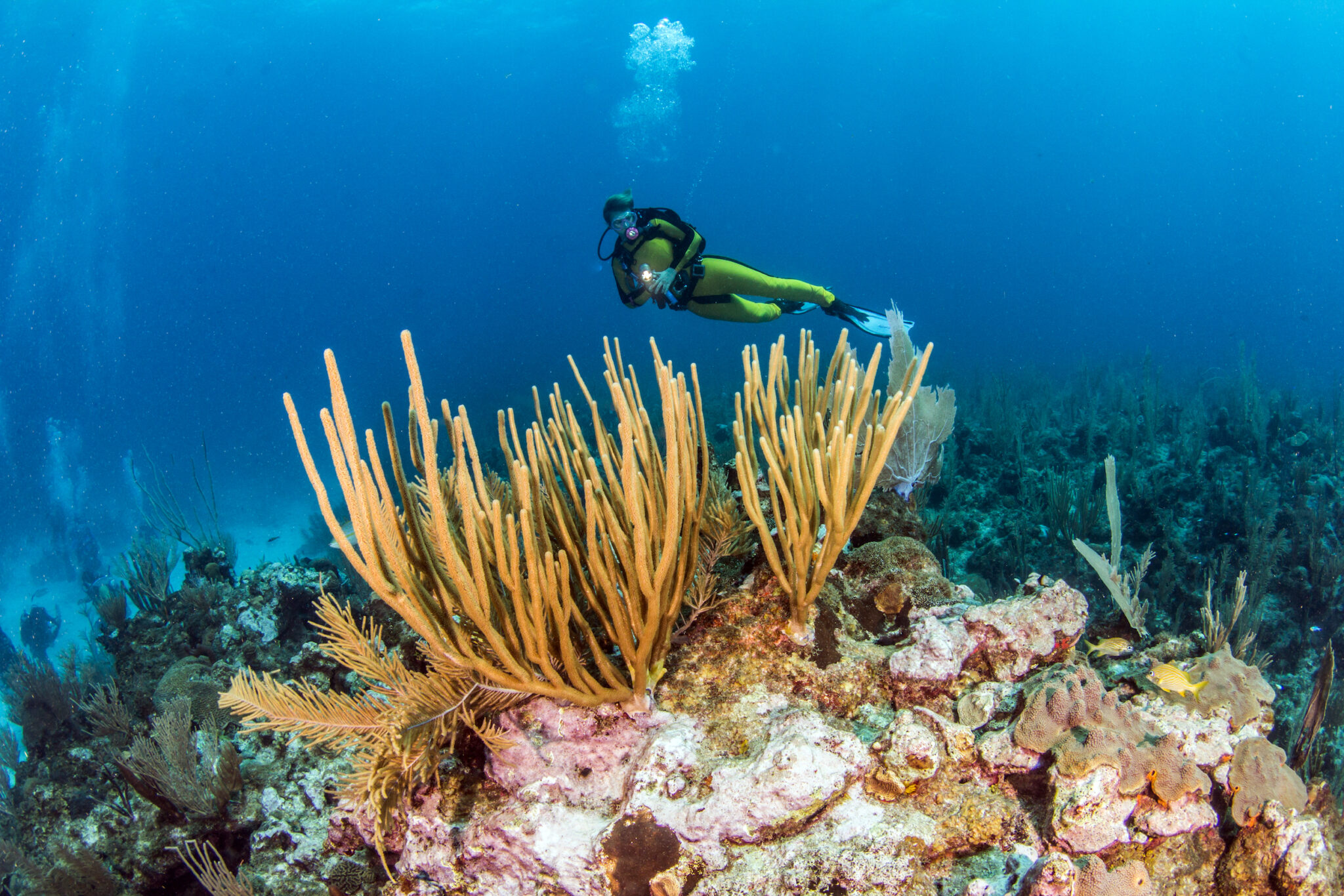 2. Belize
Representing the heart of the Caribbean, Belize is spectacular. Crystal clear waters, the second largest barrier reef in the world and unique interactions with marine life make this a wonderland for scuba divers. There are sea turtles, rays and reef sharks around Lighthouse Reef, Half Moon Caye and Turneffe Reef – all popular destinations for divers and non-divers alike.
In addition, whale sharks can be found at Gladden Spit. With about 26,000 acres and 22 miles of coastline, Gladden Spit and the neighboring Silk Cayes are part of a protected marine area (GSSCMR) in Belize. As a protected area, Gladden Spit is rich in marine life, offering an excellent environment for whale sharks. The best time of year to swim with whale sharks in Belize and Gladden Spit is between March and June. This corresponds with the reproduction cycle of two fish, the mutton snapper and the grouper. The eggs produced are a special treat for whale sharks.
In addition, Belize is a wonderful liveaboard destination. While most sites can be reached from land, there's nothing better than living on the high seas and exploring dive sites at will. Plus, most of the sites are suitable for beginners, making this an excellent choice for your first liveaboard experience.
Author's Recommended Liveaboard: Belize Aggressor IV
---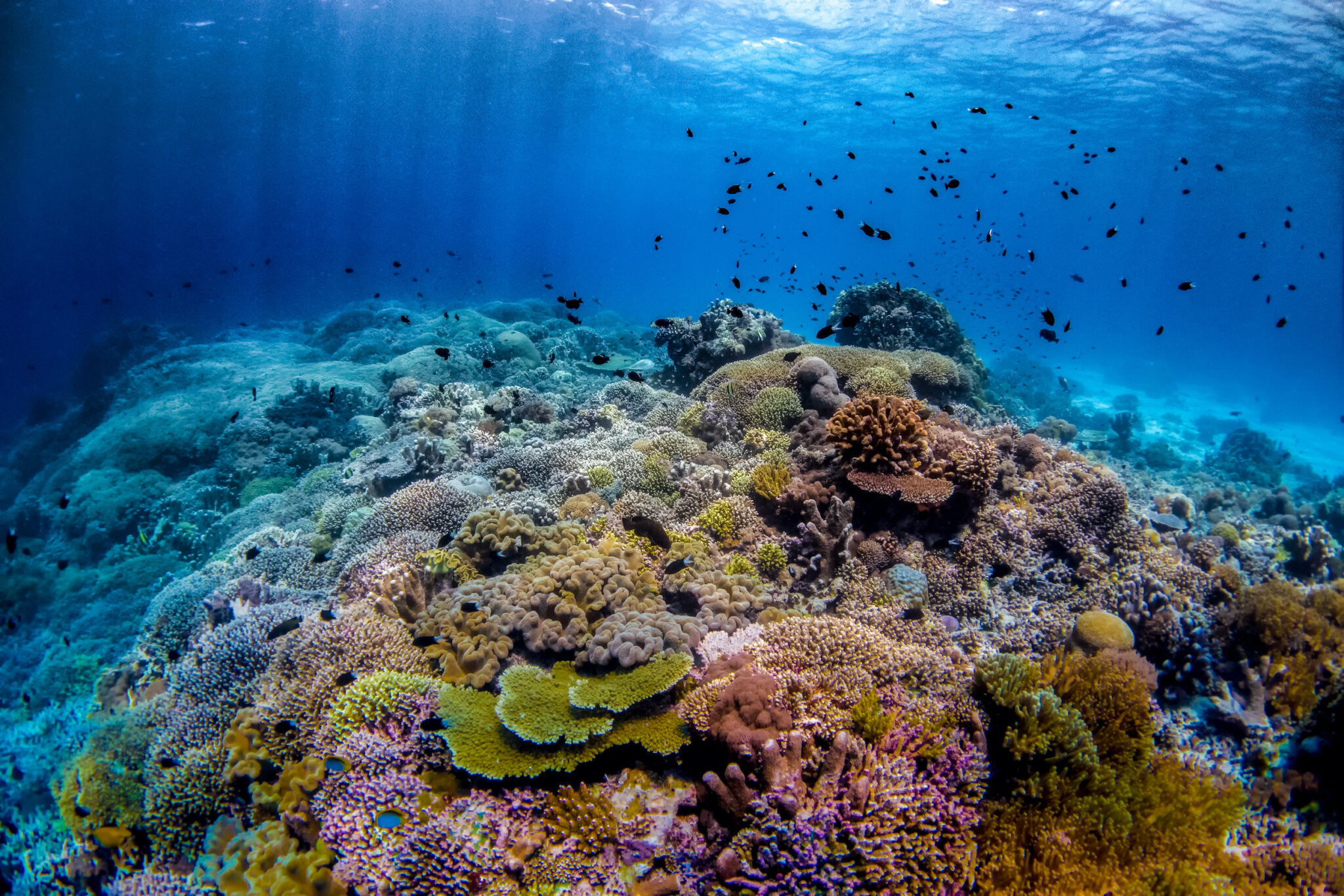 3. Tubbataha Reef, Philippines
Home to 600 species of fish, 300 species of coral, 11 species of shark and 13 species of whales and dolphins, Tubbataha Reef Natural Park is a UNESCO World heritage Site. It's located 93 miles (150 kilometers) southeast of Puerto Princesa in the Philippines.
The only way to reach this shallow coral reef is by liveaboard. Thanks to the pristine environment, Tubbataha is one of the best liveaboard destinations in the world. The dive sites range from shallow look-arounds to sheer drop-offs. Amos Rock is a particularly beautiful site. Plus, there are two atolls to explore, meaning you'll need at least a week to see everything.
In order to increase the conservation of the area, liveaboards are only permitted to visit Tubbataha Reef from March to June. This makes April the middle of the season and one of the best months to visit. There's a good mix of dive sites in the Philippines and Tubbataha Reef, meaning there is a liveaboard for every level of diver. Some may require advanced certifications while other are suitable for beginners.
Editor's Recommended Liveaboard: SY Philippine Siren
---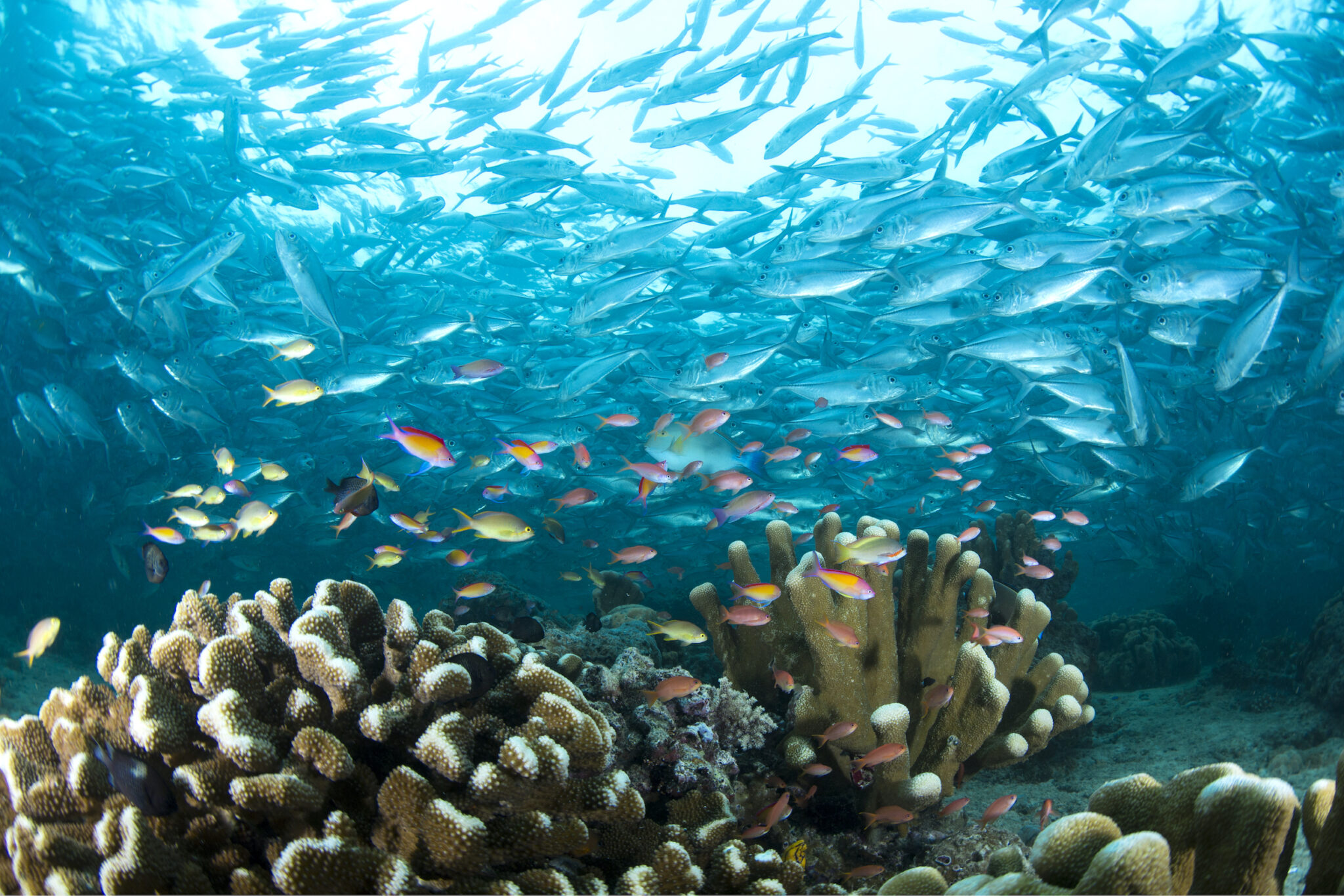 4. Sipadan, Malaysia
One of the world's best and most protected dives, Sipadan is a wonder to explore. Like many other places in Asia, you can dive this part of Malaysia year round. However, dry season stretches from March to October. The beginning of the dry season has spectacular conditions, but also offers the chance of great deals as resorts and liveaboards introduce new staff and compete to fill up their schedules.
During the month of April, visibility can reach 160 feet (50 meters). You'll see reef sharks, turtles and plenty of barracudas. There's also a great muck diving destination nearby at Kapalai Island. We should also note that liveaboard diving is growing in popularity around the region. This option will allow you to see the best of Sipadan over multiple days along with Kapalai and Mabul. It also clears up any confusion about reserving permits for the island.
Editor's Recommended Liveaboard: MV Celebes Explorer
---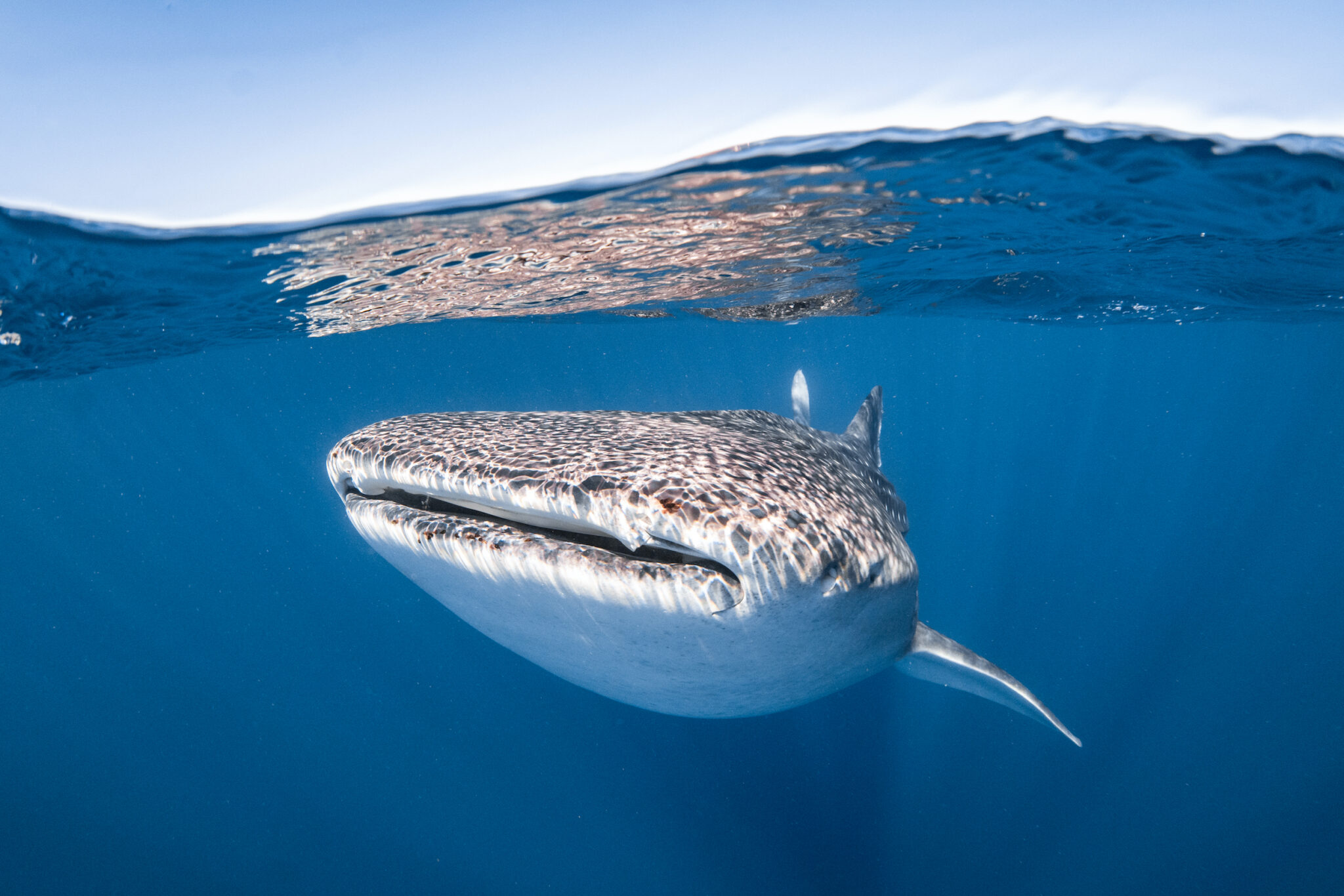 5. Ningaloo Reef, Australia
You've heard of the Great Barrier Reef, but did you know Australia is home to another of the world's most epic diving areas? Ningaloo Reef is found in Western Australia and is out of this world. At this coral reef, you can swim with whale sharks, manta rays and even dolphins. Ningaloo Reef extends for 160 miles (260 kilometers) along the west coast, and is home to 500 species of fish, 300 species of coral, 600 species of mollusks and many other marine invertebrates.
From March to June each year, you might encounter whale sharks swimming up and down the shore. This is also a great season for spotting the region's famous dolphins. Common and Indo-Pacific bottlenose dolphins love to play around Rockingham's bays and islands with large pods to be found in Port Stephens-Great Lakes Marine Park. Unfortunately, April falls outside of the manta ray season. But, from June to November, you can take a trip to Coral Bay in order to go swimming with the area's 500 manta rays.
Editor's Recommended Dive Center: Ningaloo Reef Dive
---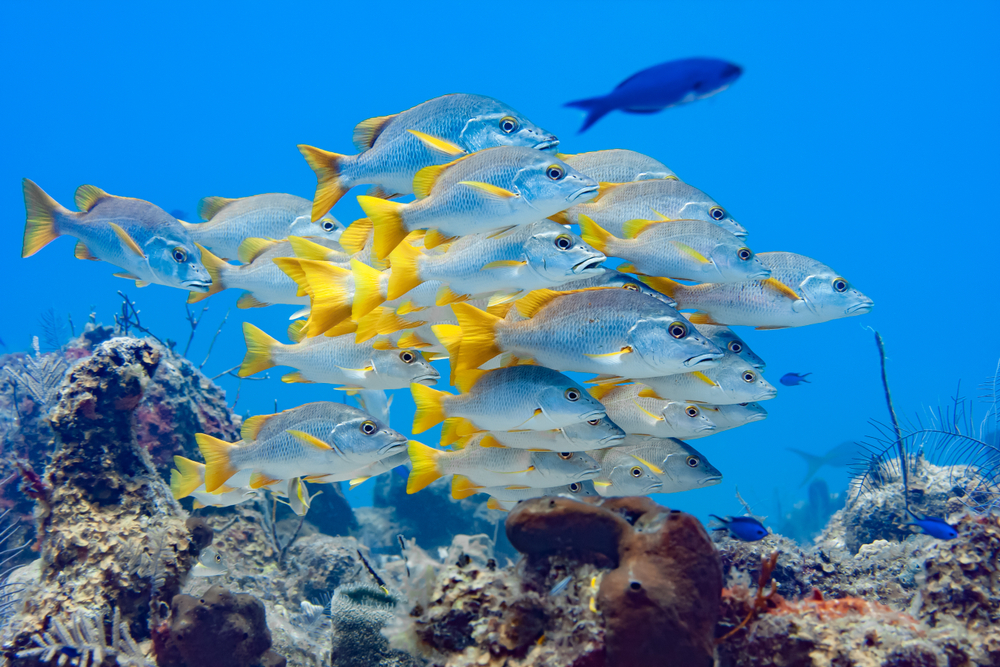 6. Turks and Caicos Islands
The Turks and Caicos Islands are located off the southeast coast of Florida. Turks and Caicos Islands are home to the third-largest reef system in the world, which makes it a must-visit destination for divers. The islands are home to several shipwrecks, including the Molasses Reef Wreck, Cheshire Hall Wreck, RMS Rhone and W.E. Hutton.
Divers can expect to see schools of barracuda, amberjacks, kingfish and turtles as well as a variety of reef fish and sting rays. This destination is the perfect choice for divers looking to see whale sharks thanks to peak season running from March to June. The dry season from November to May is the best time to dive the Turks and Caicos Islands as there is a lower risk of hurricanes. Water temperatures and visibility depend on which island you're diving, but temperatures generally hover between 73-79° F (23-26° C) in April.
The best option when it comes to exploring Turks and Caicos is to book a liveaboard. April is low season, so keep an eye out for deals!
Editor's Recommended Liveaboard: Explorer Ventures – Turks & Caicos Explorer II
---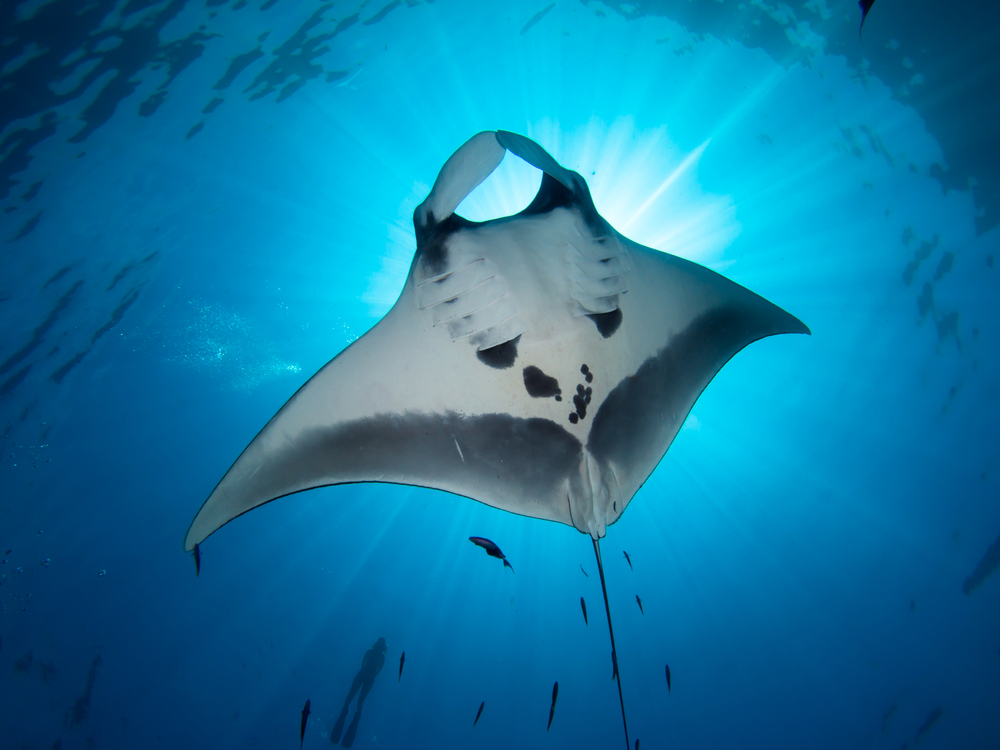 7. Maldives
April marks the final month of the dry season in the Maldives. The dry season means seemingly never-ending blue skies, glassy seas and visibility that averages at least 98 feet (30 meters). The flow of the current during this time brings with it nutrients and food for varying species of sharks and manta rays.
The Maldives is home to an incredible amount of marine life. Whale sharks, manta rays, turtles, pelagic fish and other species of sharks can be spotted all year round. Most divers will get to experience what it's like being face-to-face with thresher sharks, whale sharks, hammerhead sharks and even oceanic sunfish. There is diving for all skill levels located in the Maldives, however, it's recommended that a diver has their Advanced Open Water Diver certification.
The atolls of the Maldives are home to hundreds of small islands, often isolated and with tiny resorts on them. It is possible to island hop by sea plane, but many areas are only accessible by diving cruise. Most diving liveaboard itineraries in the Maldives are around 7-10 days.
Editor's Recommended Liveaboard: Maldives Aggressor II
---
Looking for the perfect scuba diving holiday for April (or any month)? Contact one of our scuba diving experts at PADI Travel via chat, email or telephone so that we can help you pick the right destination for you.