Learn to dive in the UK and Ireland, and you'll unlock a lifetime of unfiltered ocean adventures, right on your doorstep. From underwater photography and unique marine life encounters to the thrills of night, drift, or wreck diving, the submerged realms of these island nations will undoubtedly captivate every interest.
With nearly 15,000 miles (24,000km) of rugged coastline, the UK and Ireland are home to a catalogue of Marine Protected Areas, thousands of historic shipwrecks, and charming marine life. Look out for tompot blennies, crustaceans, conger eels, seahorses, octopuses, wolffish, jellyfish, playful seals, cuttlefish, sunfish, dolphins, and even sharks—to name a few!
What's more, exploring our blue planet is the ultimate antidote to the 'always on' hustle and bustle of the modern world—while PADI's Torchbearer conservation initiatives help you make a difference to the ocean you know and love.
Why take scuba diving lessons in the UK and Ireland?
With the allure of warm waters and tropical coral reefs, you may be tempted to get certified in an exotic location. But there are many compelling reasons to complete your scuba training locally:
Keep reading to find out why you should learn to dive in the UK and Ireland.
---
Seek adventure close to home
You may be familiar with the topside action on offer around the UK and Ireland's scenic waters. There are adrenaline-pumping surf spots, wildlife watching, coasteering, ambling coastal walks, paddle boarding, and more.
But for an exciting, new adventure that's still close to home, then learn to dive in the UK and Ireland. Discovering what lies beneath the surface is sure to bring a fresh and unfiltered perspective to your favourite local destinations.
---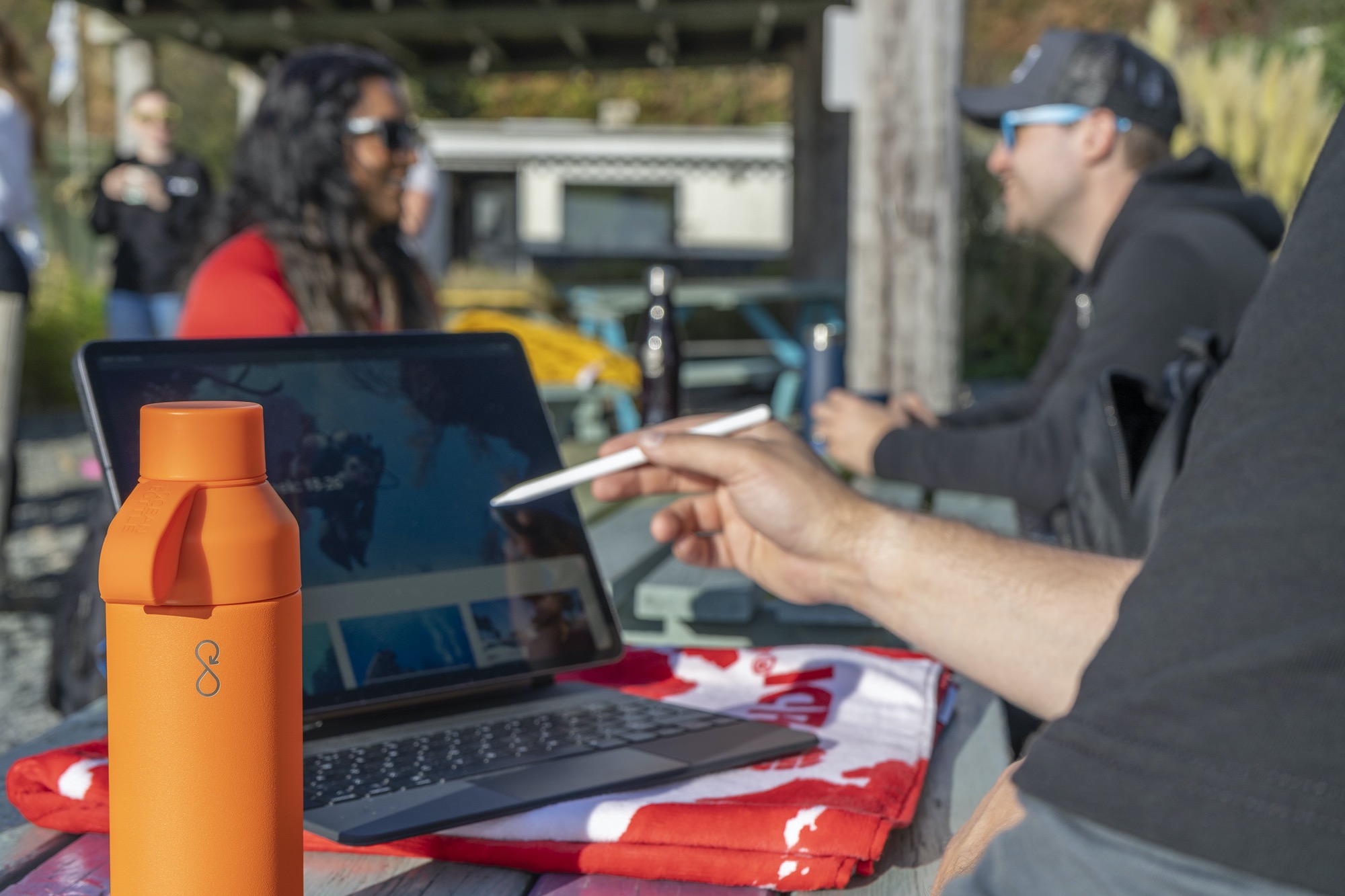 Be part of a local diving community
When you learn to dive in the UK and Ireland, you'll become part of a welcoming, inclusive community of local divers that you never knew existed. For instance, many PADI Dive Shops run local dive clubs that connect fellow divers to share tips and stories. You might also take part in organised conservation events or join forces for local or far-flung scuba trips. It's a sense of belonging that makes it easy to keep moving forward on your new scuba journey.
---
Level up your dive skills
Many divers say if you learn to dive in the UK and Ireland, you can dive anywhere. Indeed, diving in these colder waters calls for a variety of underwater skills that are not so easily practised in clear, calm tropical regions.
For example, temperatures can drop to a chilly 4°C (39°F) during winter, making the warmth of a dry suit essential. In many cases, you'll learn how to use a drysuit alongside your PADI Open Water Diver course. Plus, you'll get comfortable with accessories, such as a hood and gloves.
Other skills you might get a flavour of include:
Complete your dive training in the UK and Ireland, and you'll almost certainly pick up these important skills early on. This will increase your confidence in leaps and bounds, especially if you plan to dive in similarly challenging conditions in the future. Dry suit diving in Iceland? No problem. Muck diving in Raja Ampat? Bring it on!
---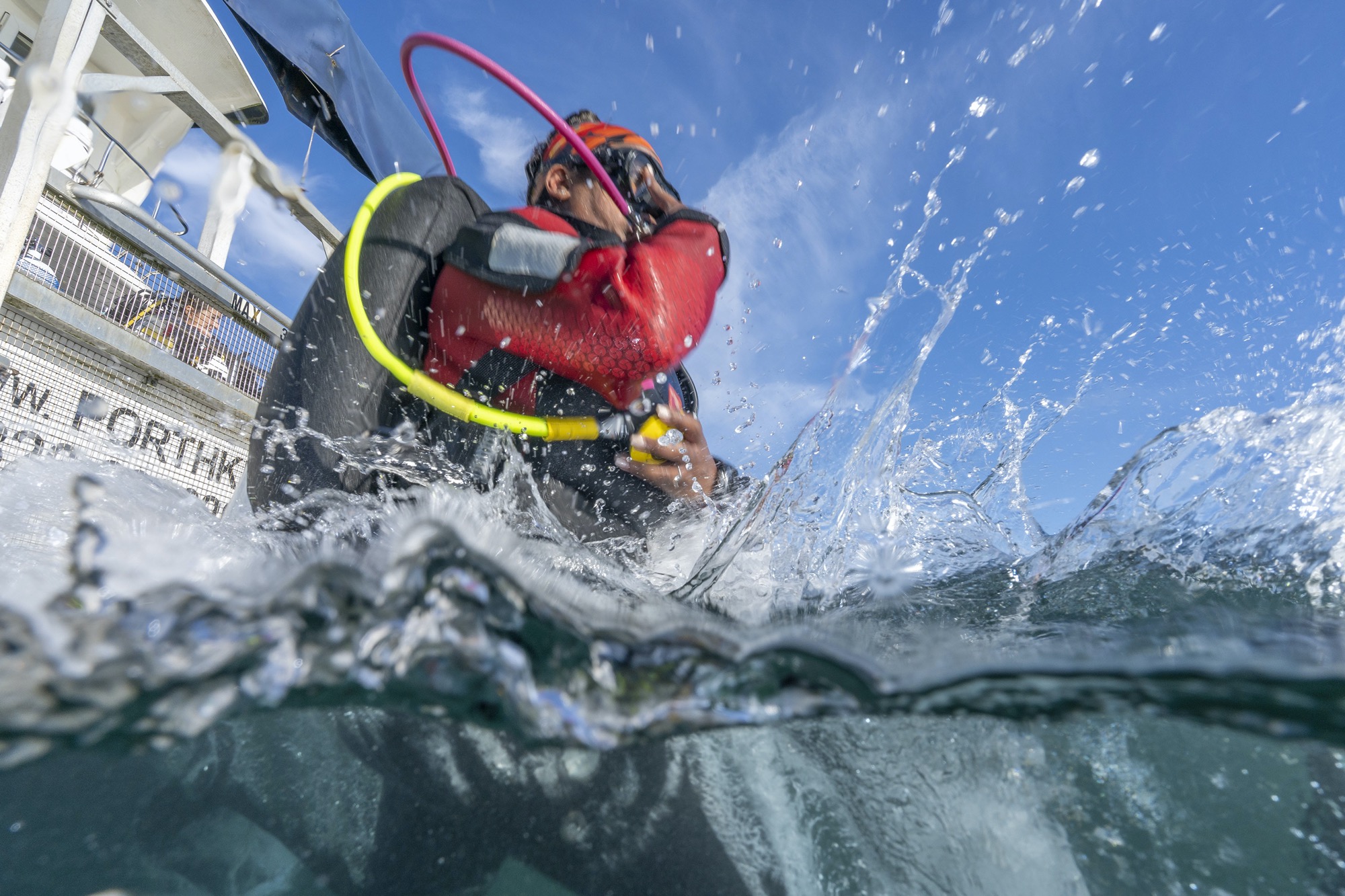 Get straight to your holiday
If you're planning to scuba dive abroad, then consider completing your diving certifications in the UK and Ireland before you travel. This means you can get straight to the action after arriving at your destination instead of spending precious holiday time in the classroom or repeating dive skills.
What's more, getting certified locally means you can complete your PADI Open Water Diver course around your schedule and pace of learning, instead of feeling pressured by a return flight home.
---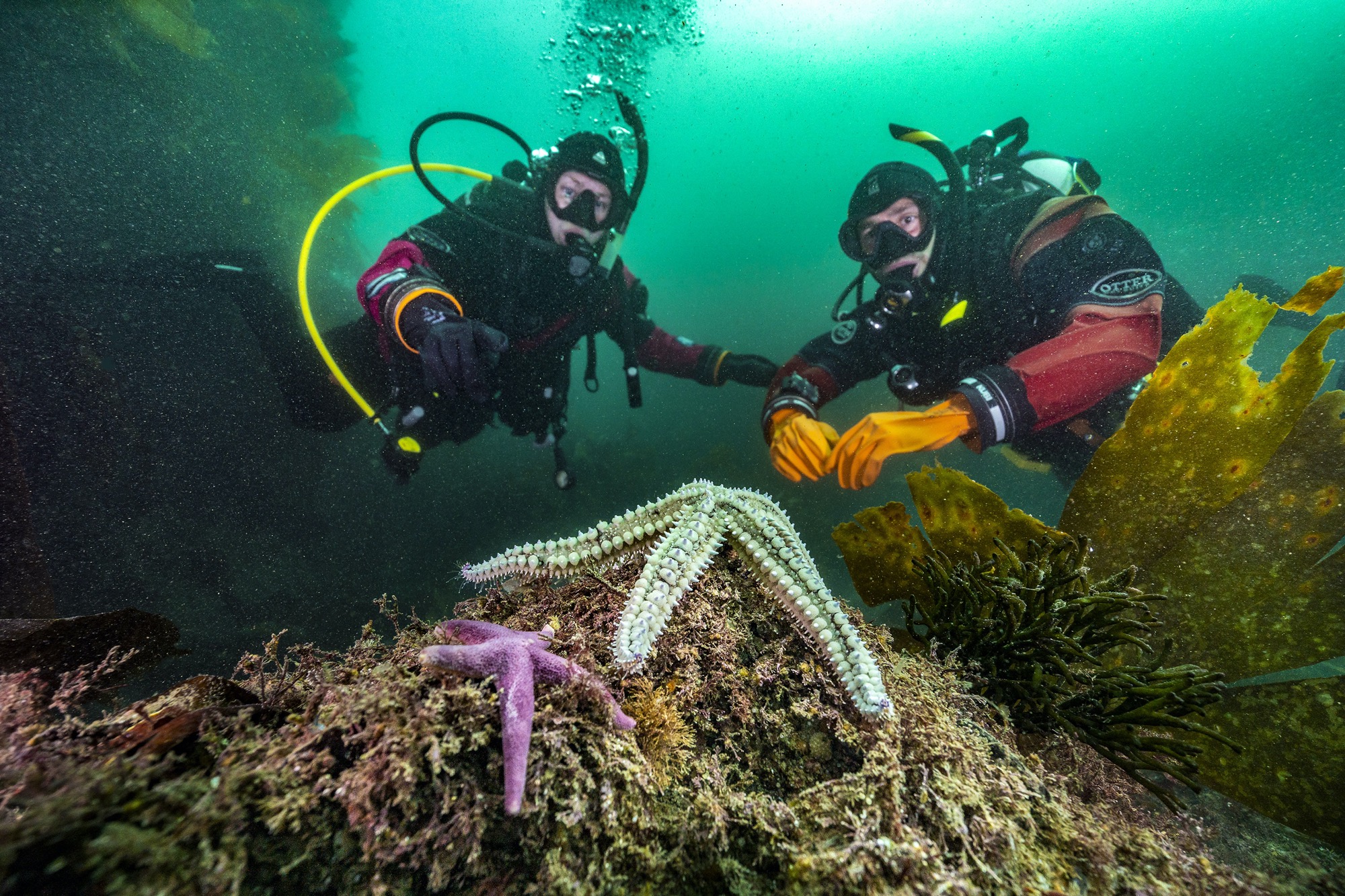 It's somewhere you already know
If you live in the UK or Ireland, then learning to dive here can offer familiarity and reassurance. This is especially helpful if you're feeling a little nervous about breathing underwater for the first time. For example, you won't have added worries about jet lag, language barriers, or navigating around an unfamiliar country.
In addition, if you've completed your Discover Scuba Diving experience at a local PADI Dive Center, you'll be taking your next steps with a PADI Professional you already know and trust.
---
Diverse diving from the start
When considering the best dive sites in the UK and Ireland for learning scuba, you'll certainly be spoiled for choice. Along the coastline, you'll find secluded coves, sandy beaches, and gentle shore dives. Meanwhile, offshore reefs, rocky outcrops, and even lighthouses are great focal points for boat diving. There's more inland, too—from breathtaking lakes teeming with freshwater life to flooded quarries featuring beginner-friendly diving attractions.
The UK and Ireland also deserve a special mention when it comes to wreck diving sites. From the ocean to inland, there's no shortage of vehicles, boats, ships, submarines, and even aircraft to explore. Moreover, many of these sites are easily reached by beginners, so you won't need to wait long to dive into this nation's rich maritime history.
---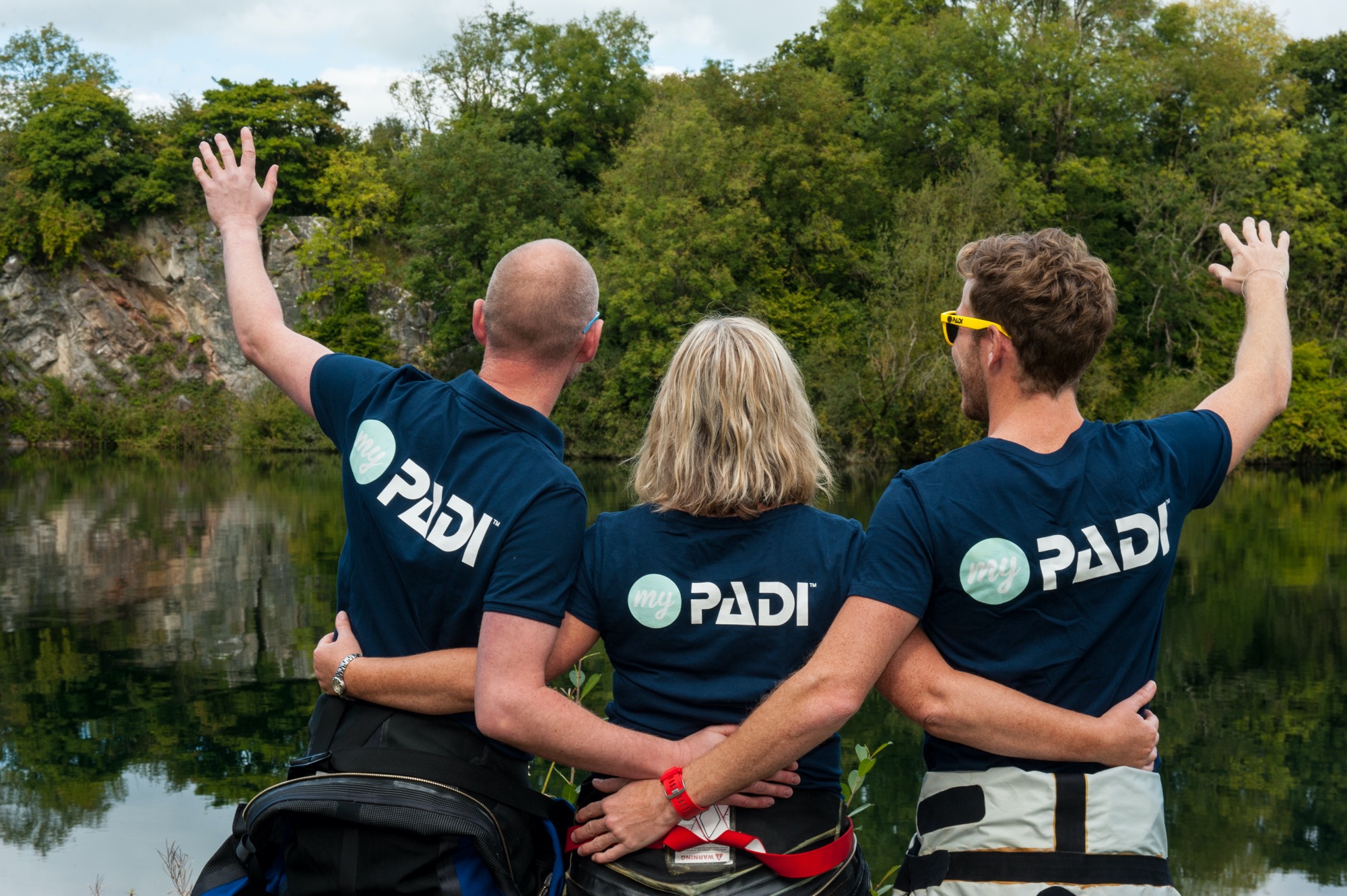 Strengthen your social circle
Holiday friendships often fade faster than your suntan. Instead, learn to dive locally and you'll meet like-minded course buddies who share your passion for the ocean and who often live close enough to stay connected—long after finishing your PADI Open Water Diver certification.
In the same way, when you embark on scuba training near where you live, you'll make it easier for your other non-diving friends to join you on a new underwater adventure, too!
---
Make a difference to the ocean you love
While taking your scuba diving courses in the UK and Ireland, you'll see first-hand what issues are impacting your local beaches and waterways— such as litter, ghost nets, and overfishing. Along with your new dive buddies, you'll join a global network of other PADI Torchbearers. Together you'll be ready to work side-by-side to protect and preserve your local and cherished coastlines for future generations.
---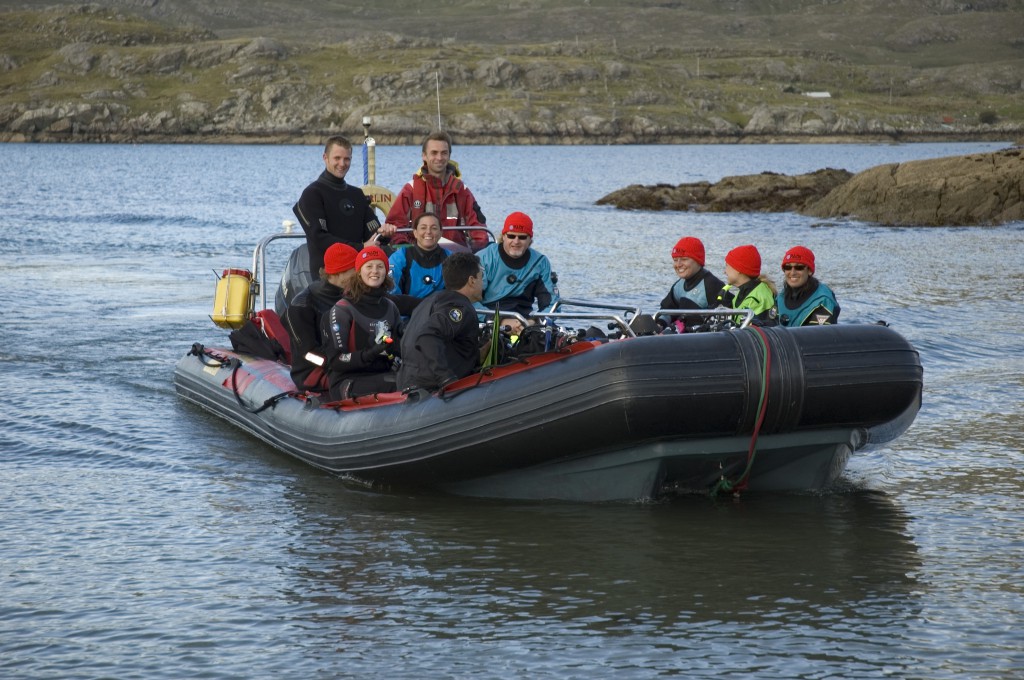 Ready to learn to dive in the UK and Ireland?
If you're ready for the adventure of a lifetime, then learn to dive in the UK and Ireland. While it can be cold and sometimes challenging, it's also rewarding and real: the smiles on the faces of new divers after getting certified here sum up exactly what it means to #LiveUnfiltered.
Find a PADI Dive Center or Resort near you, or get started with your PADI Open Water Diver course online today.