From eerie shipwrecks to underwater cemeteries, here are six spooky dive sites that will give you the creeps.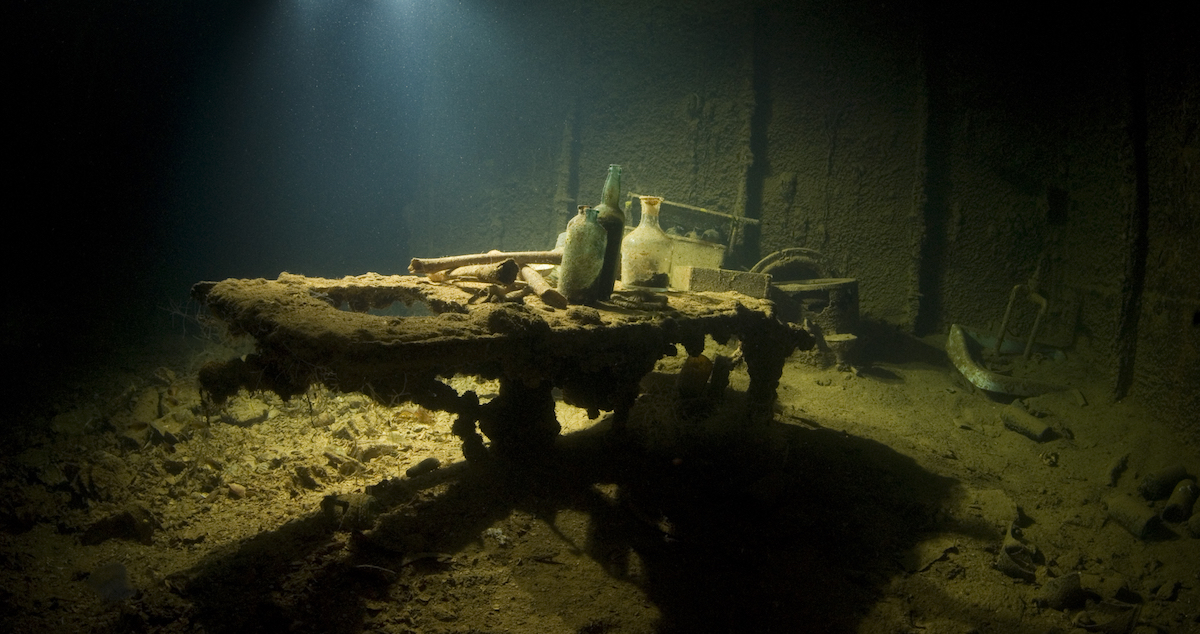 Truk Lagoon, Micronesia
If you are looking for a thrill-seeking adventure, visit the ghost fleet of Truk Lagoon, also known as Chuuk. With more than 50 major shipwrecks from WWII, Truk Lagoon is the largest ship graveyard in the world, and one of the best wreck diving destinations on the planet. You can find sharks patrolling eerie cargo holds full of tanks, fighter planes, weapons, railroad cars, and other remains from the era. And beware… this dive site is also believed to be haunted. Many documentaries have been made about the mysterious Truk Lagoon and even an underwater ghost-hunting expedition was conducted here!
Devil's Cave System, Florida
Devil's Den is an underground spring located inside a cave in Ginnie Springs, Florida. It is one of North America's most prehistoric sites. Various fossils from the Pleistocene age (2 million-10,000 years ago) have been discovered here. Better suited for advanced divers, this cavern system is on the dangerous side and sure to get your adrenaline pumping with the 33 million year old fossil beds and precarious dive conditions. Be careful and practice your navigation skills as it's easy to get lost in the dark and intricate network of caverns.
Neptune Memorial Reef, Florida
Dive into the world's first underwater cemetery and memorial park where graveyards and ghosts lurk the seafloor. This 16 acre reef is the largest man-made reef in the world and built to hold the cremated remains of over 125,000 people.
Rummu Gulag, Estonia
Back in the 1940's, Rummu was a Soviet Union established labor camp and limestone mine. Now, this spine-chilling and abandoned Soviet prison is submerged in the sea and has been transformed into a popular dive site. The historical gulag is engulfed in crystal clear water nicknamed "the blue lagoon" and contrasted against a white sand beach, making for an unusual and eerie leisure spot.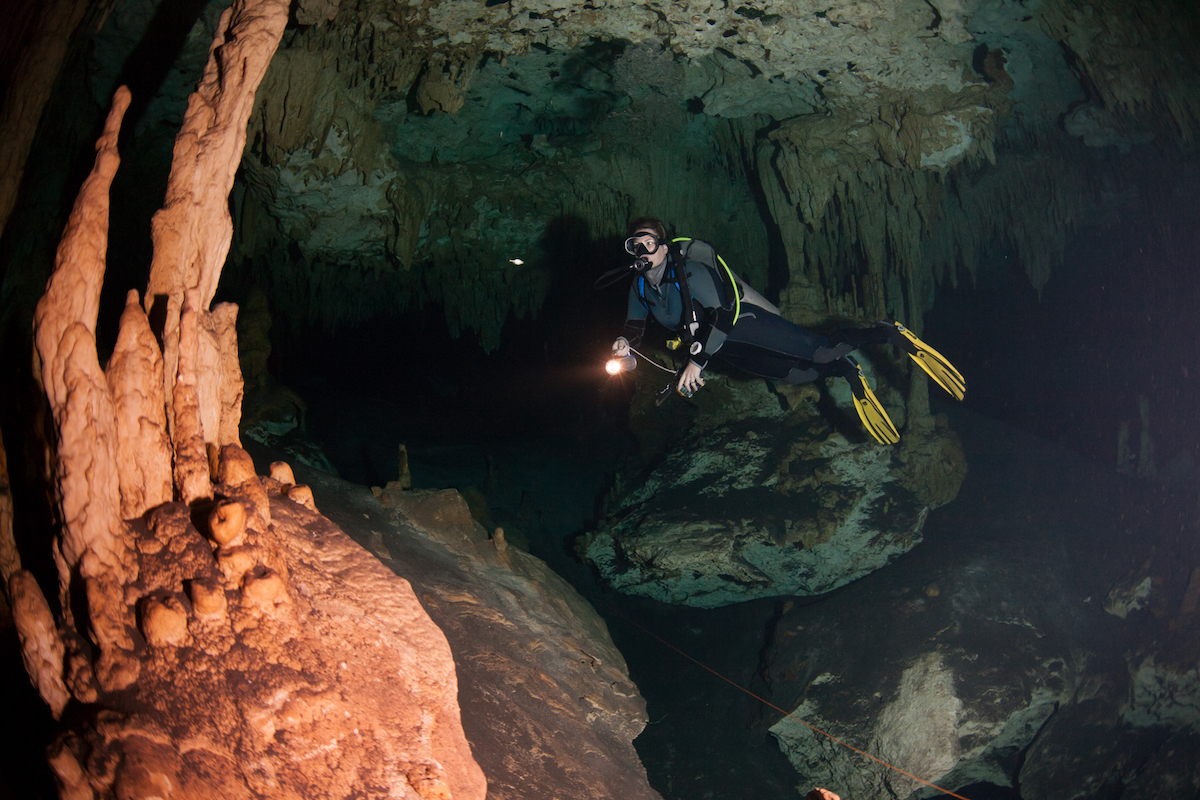 Cenote Esqueleto Temple of Doom, Mexico
The name alone will give you the shivers. The Temple of Doom is a remote cenote just outside of Tulum, Mexico, comprised of a complex network of underwater caverns. Bats roost and fly in the entrance, and with no stairs, the dive begins with an exhilarating 3 meter jump into the water. The cenote will lead you into pitch-black waters and features an amazing maze of rock formations, including limestone stalactites thousands of years old.
Titan I Nuclear Missile Silo, Washington State
Take a trip back to the Cold War era by diving this flooded Nuclear Missile Silo. This creepy and abandoned historical wonder is 110 feet (33.5 meters) deep and composed of three silos, connected by a system of catwalks and tunnels.  And it's not for the faint-hearted. Dark, cold, and ominous – its surroundings make it feel like you've swam right into a sci-fi movie.
Diving in an overhead environment requires additional training to promote safety, comfort and enjoyment. Before you head out on your haunted dive trip to one of these locations, find a PADI Dive Center or Resort and ask about PADI's Cavern Diver Speciality course.