Africa is bordered by a myriad of seas, and holds fantastic freshwater locales unlike any in the world. You can see the Indian Ocean, the Atlantic, the Red Sea, and the Mediterranean, making for some serious traveling with unbounded rewards. From swimming with great white sharks in South Africa to partaking in epic drift dives in Egypt, scuba diving in Africa is diverse and abundant, and is certainly not to be missed. Keep reading to learn more about some of the best African scuba diving destinations.
---
9 of the Best African Scuba Diving Destinations
Ready to dive into the African continent? Here are the eight best destinations to add to your must-dive list.
---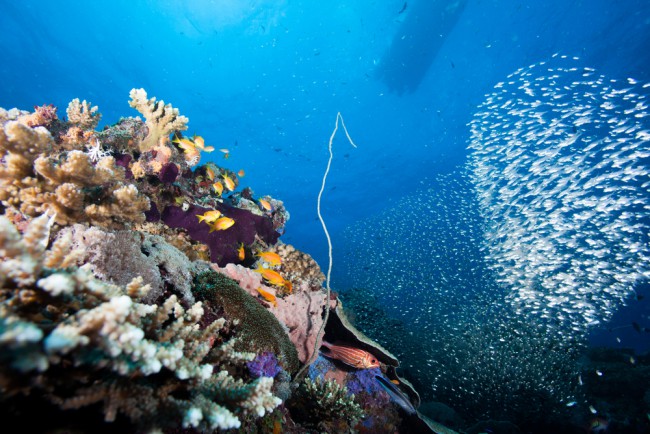 9. Tanzania
Fantastic Tanzania has gorgeous dives to take in, from massive Lake Tanganyika to the islands that dot out into the warm Indian Ocean, where some of the world's best diving can be found.
Two favorites are Pemba and Mafia Island. Pemba Island is the north most in Tanzania. There are splendid coral formations and sea fans, where sharks make their rounds, keeping an eye out for fantastically colored fish. You can swim with whale sharks on Mafia Island, a dream come true. Come from October through March, catching the largest fish on the planet on their annual migration.
Tanzania has more to offer than just cerulean seas. Inland you can climb Kilimanjaro, the tallest mountain in Africa, then scuba dive in the second deepest lake in the world, Lake Tanganyika, one of the world's best fresh water dives. With endemic species found here that are nowhere else in the world, Tanganyika has surprising diversity. The colors and clarity below the water's surface will blow you away.
Unless you plan on flying from place to place within the country, making your way through Tanzania is best achieved by local transport. Taxis are fixed rate, so negotiate your price. Dala-dalas wind crazily between towns, and are an adventurous way to get around.
---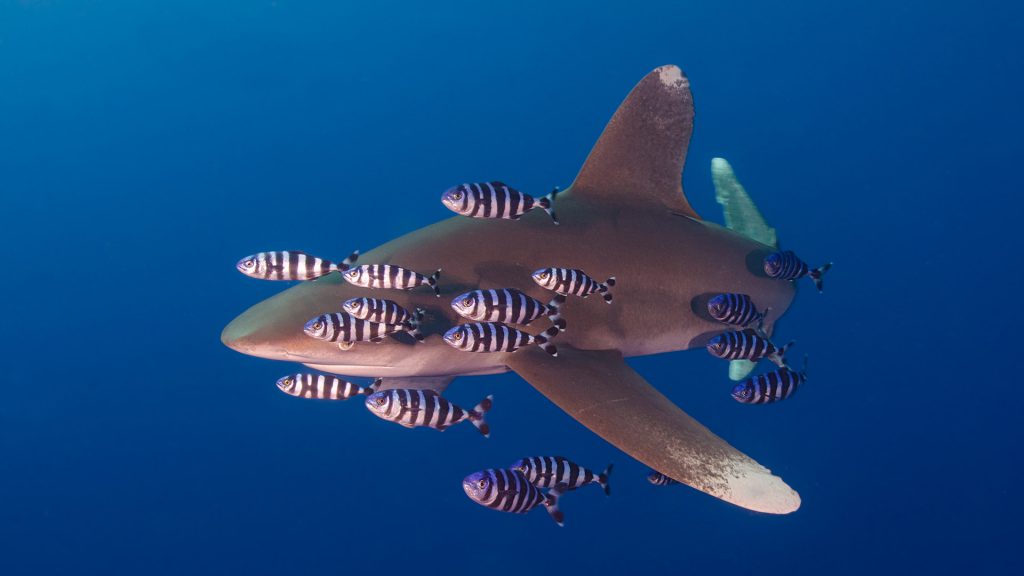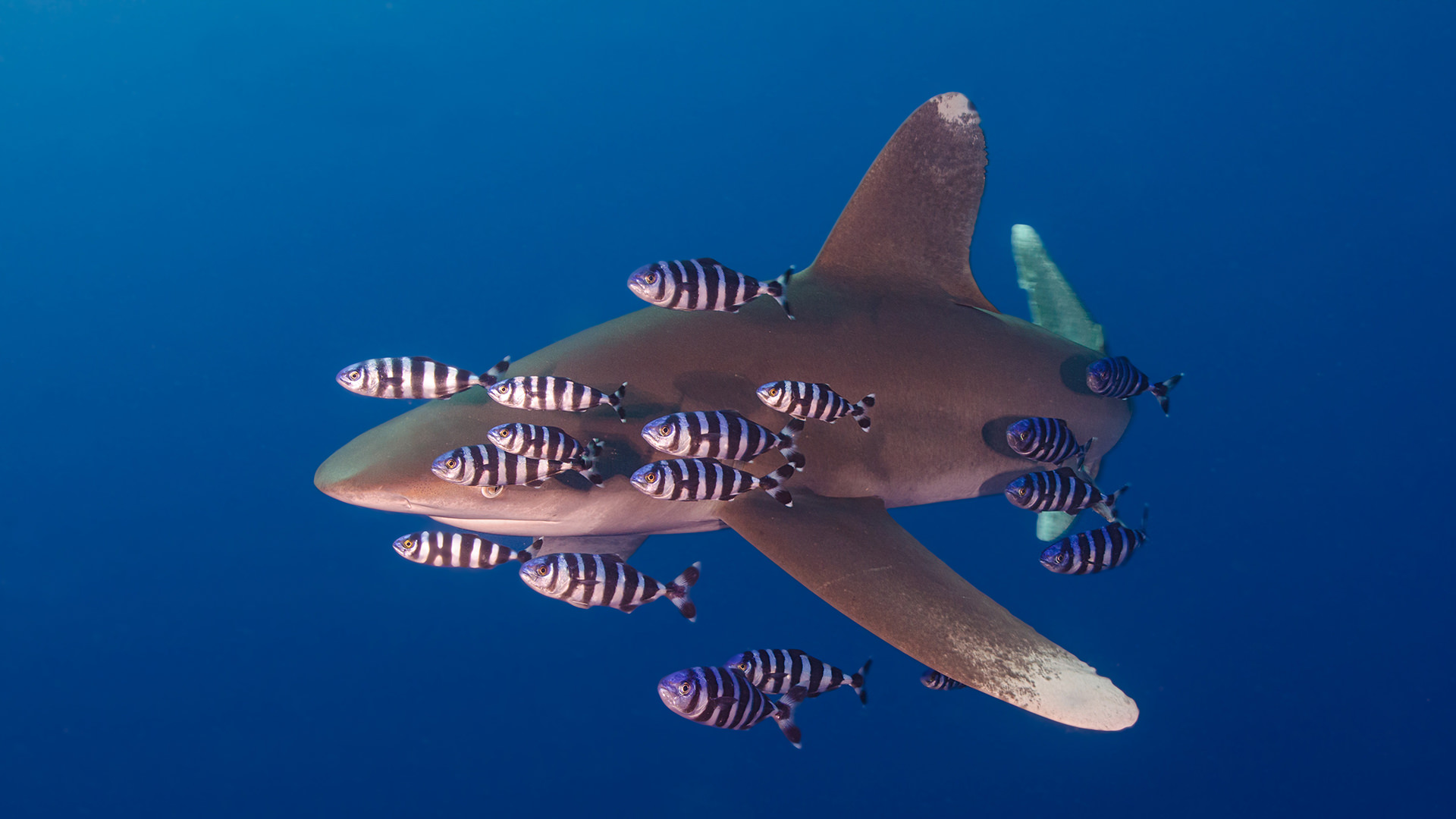 8. Sudan
Want to see hammerhead sharks? Look no further than Sudan. Home to Jacques Cousteau's shark observation cage, the Sha'ab Rumi region is an especially great spot to grab a gander. The outstanding visibility lets you see the sharks before they even see you, which is a welcome advantage.
Go on a liveaboard cruise to get the absolute most out of diving in Sudan. There are fantastic wrecks to see in the Sharm El Sheikh area, especially the Umbria and Toyota. The Red Sea is riddled with wrecks, and checking them out in a non-touristy locale like Sudan just can't be beat. Depart out of Port Sudan for a 7 night cruise.
Sudan has a web of small roads and highways that go all throughout the south and east of the country. The western interior is serious desert, and is best explored by camelback.
---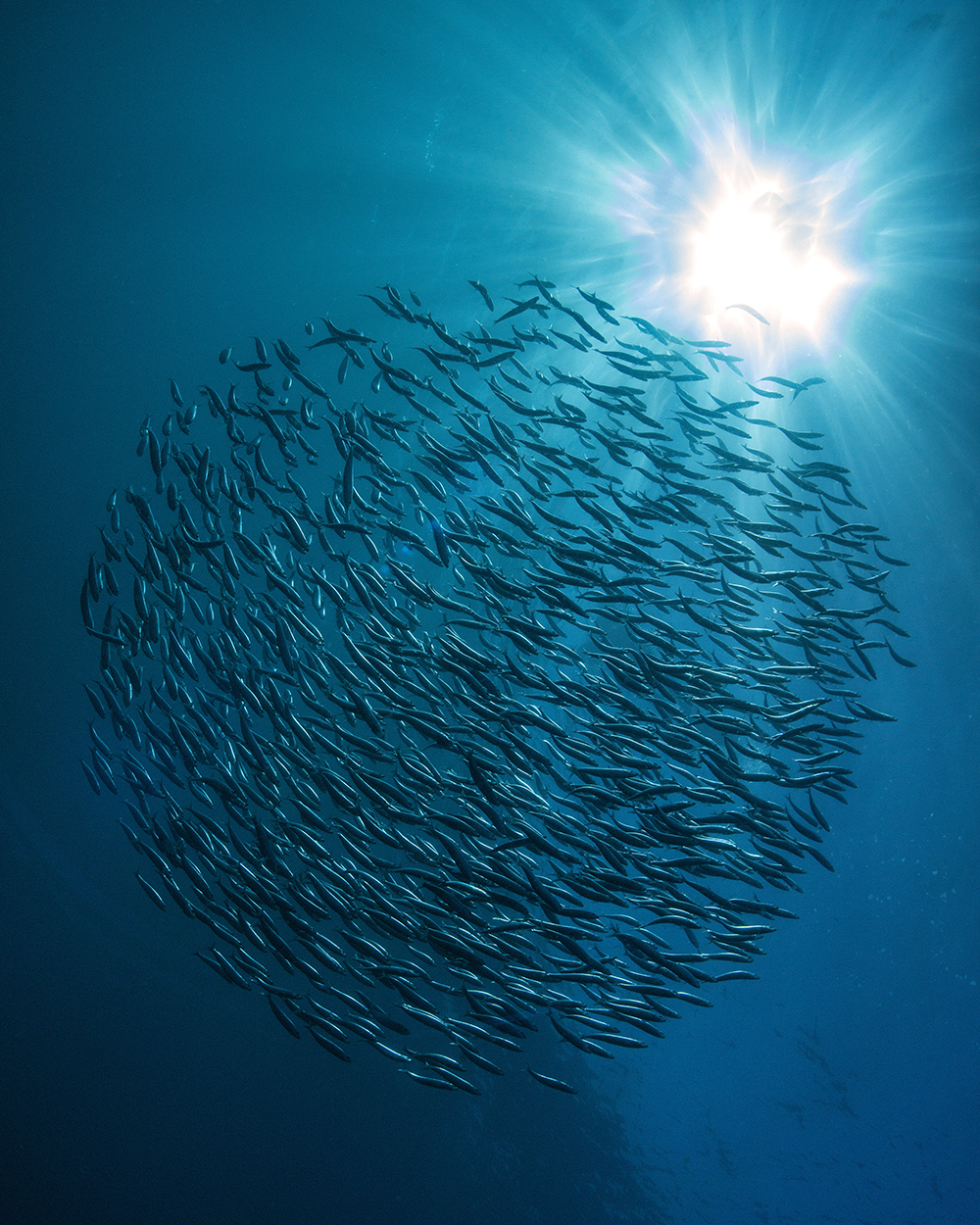 7. Senegal
The hidden islands off of Senegal are pristine, tropical paradises, unsullied by the grasp of massive resorts and tourist traps. Authentic and filled with heart, these islands are a treasure trove for divers who crave adventure.
Several of the most highly renowned are N'Gor Island, the Madeleine Islands, and Goreé Island. You can dive on untouched reefs around the Madeleine Islands and head to N'Gor for glimpses of rare, endangered creatures.
Goreé is bliss for wreck divers. A ship graveyard lies on the seafloor, hundreds of hulls and masts, all a jumble. Don't miss out on the Tacoma Wreck, where large marine life is often encountered. You can see large tuna, as well as other big creatures, their looming shadows surreal and humbling.
Senegal's public transportation can get you where you need to go within the interior, but taxis and minibuses fill up quickly. The offshore islands are reached via boat, of course. Many places offer tours from Dakar to reach these rocky gems.
---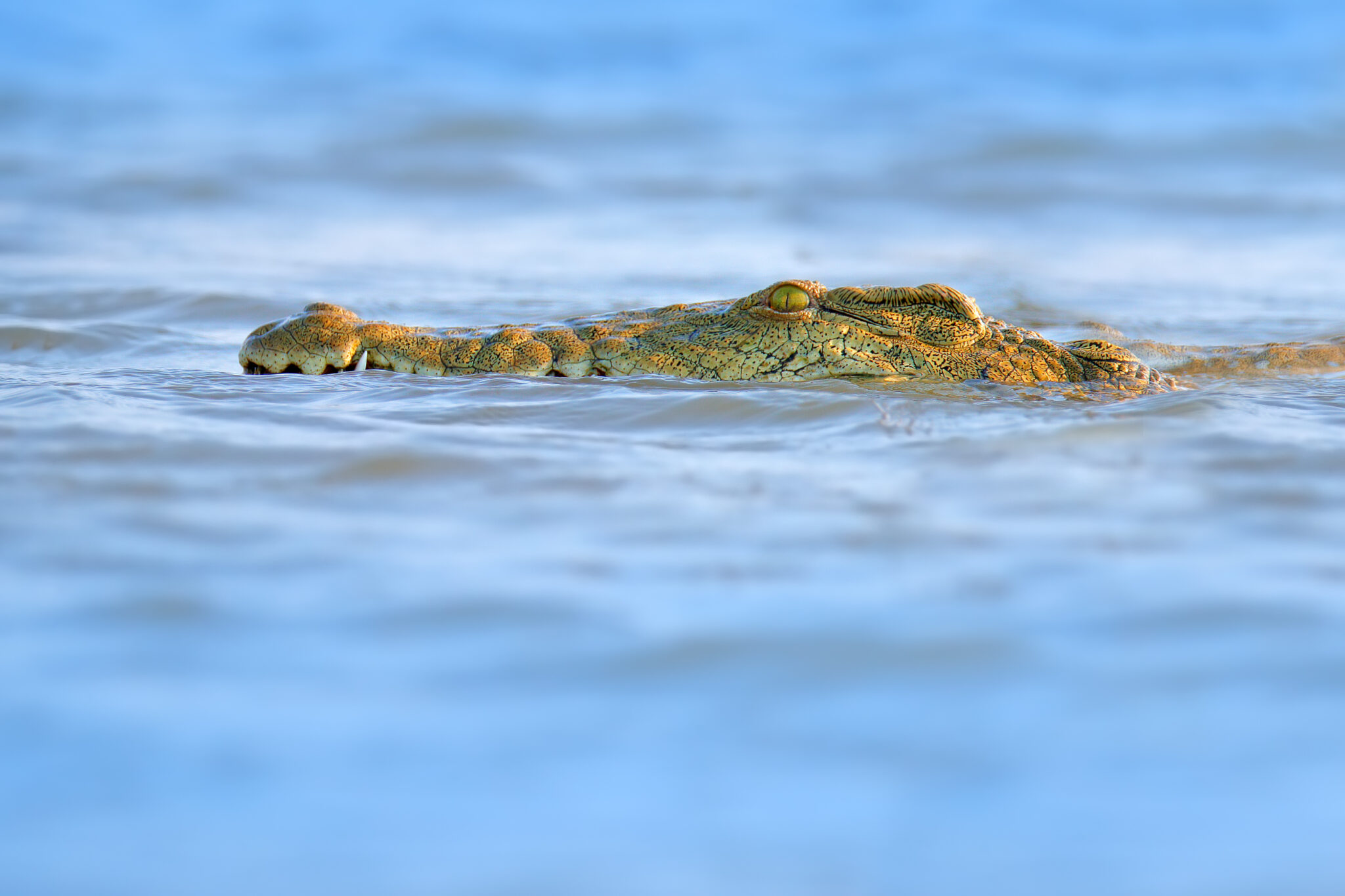 6. Botswana
It's time to face your fears, folks. Landlocked Botswana offers courageous divers the experience of a lifetime: diving with Nile crocodiles. The Okavango Delta is one of the world's largest inland deltas, giving life to thousands of creatures. Nile crocodiles relax in the warm water, waiting for unsuspecting prey to come crashing into the water.
In June, a scuba diving tour makes its way out into the delta. During this special time of year, the heavy rains that cascade through the region have rinsed the murky silt from the river, making the water warm and clear. This dive isn't for the faint of heart: though there are plenty of safety precautions this is undoubtedly one of the most dangerous dives available.
To get to the Okavango you'll probably fly into the town of Maun, right on the edge of the delta. If you plan to bebop within the interior, taxis are found mostly in major towns, but you can take Combis and buses to smaller villages.
---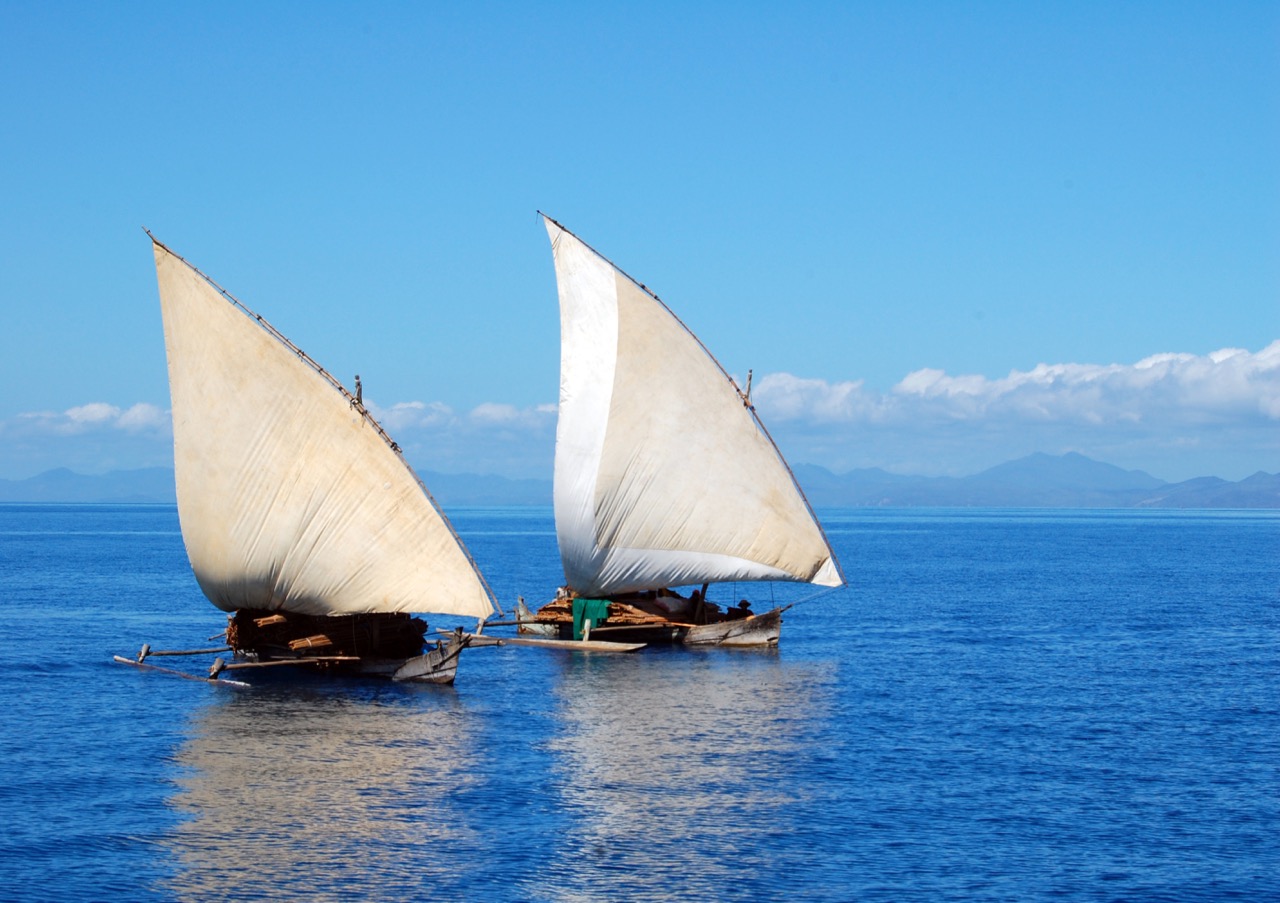 5. Mozambique
Mozambique is home to huge creatures, from whale sharks to soaring manta rays. Humpback whales cruise through the region, and scuba diving with the whales from May to October is an adventure that is not to be missed. The plankton rich waters bring an abundance of creatures, both great and small.
The largest Marine Protected Area in Africa can be found here, sheltering the Quirimbas Archipelago to the north. To the south, five species of sea turtles rely on the Maputo Protection Area for survival. Come and watch them nest and the newly hatched young as they fight their way to the sea.
Swim with whale sharks in "whale shark alley," or Praia del Tofo. No matter the time of year, whale sharks can be spotted here, feeding and relaxing in the warm waves. You are almost guaranteed to spot one of these epic animals.
Speaking of epic animals, shark diving here is hugely popular. The Pemba Gap is an excellent spot to see large species, as well as the wild dives around Medjumbe Island: The "Edge of Reason" is an intimidating drop off with caverns and bizarre creatures to discover.
Getting from here to there within Mozambique is made simple by the network of taxis and chapas that skitter around the country. Chapas are fixed price, and longer routes usually leave early in the day. If you can't find a taxi, hailing down a truck and kicking back in the bed offers new, exciting perspectives.
---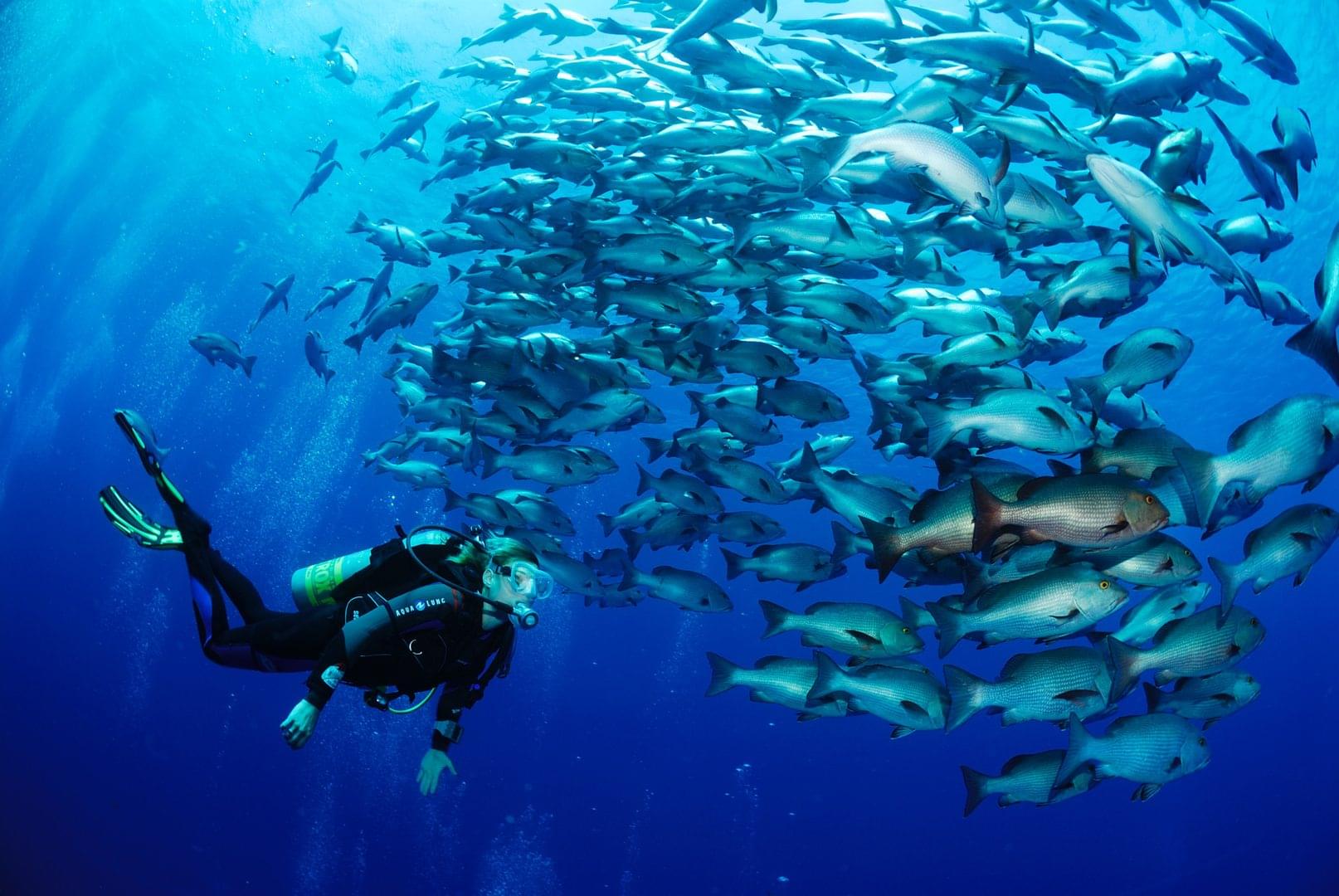 4. Egypt
Experience the wild wonders of the Red Sea via ancient Egypt. Dive the Ras Mohamed reef system, which carves its way through this region. Egypt's first designated National Park, the Ras Mohamed is a gorgeous coral reef with abundant marine life. You can expect to see creatures both large and small during a dive. Drift diving is especially excellent, especially along the Yolanda Reef.
Head to the Dahab Blue Hole, a notoriously dangerous yet spectacular dive, requiring to have some advanced certifications. To many, this is one of the most rewarding dives in the world. Many free divers try their hand in these waters, bravely stretching their limits.
The Straits of Tiran are an enticing site at the mouth of the Gulf of Aqaba where sharks, barracudas, and moray eels all make appearances. The coral formations here are beyond belief, and currents meander through, making for exciting drift dives.
Once you fly into Egypt, making your way between cities is best achieved by microbuses or taxis. To get around within the towns, tuk-tuks are common. Always negotiate prices before entering, also, learning Arabic numerals will help you immensely in your journey.
---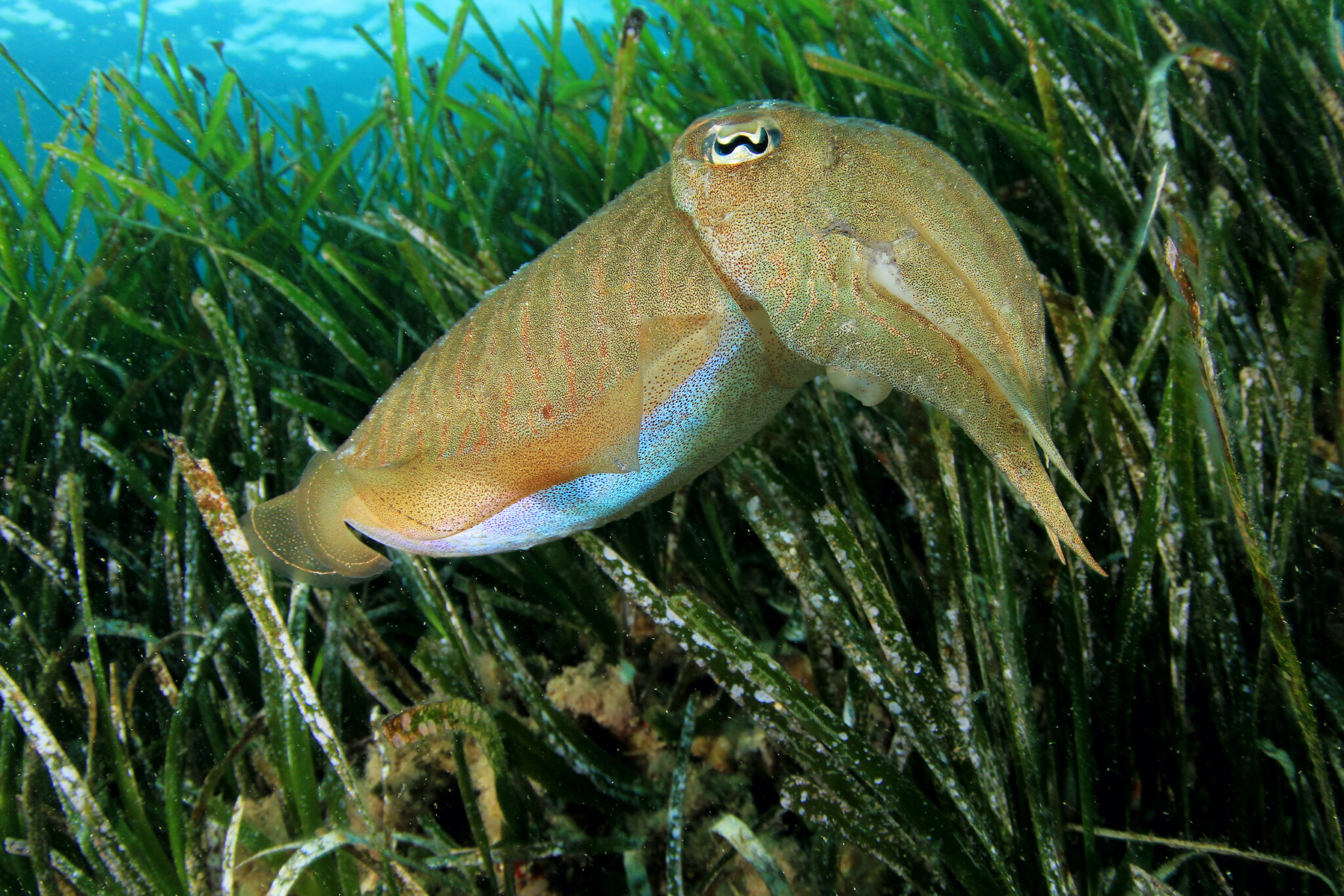 3. Tunisia
Don't let North Africa slip you by. Bordering the Mediterranean, Tunisia has some incredible dives that are available year round. The temperature of the Mediterranean remains around 60 – 77°F (16 – 25°C) throughout the year, warm and protected.
The Island of Djerba is a fantastic getaway. Visit the Octopus Reef, a reef with plenty of crevices for octopus to hide. The crystalline inlets house coral gardens, frequented by parrotfish and vibrant fish. Djerba makes for an especially nice place for beginners, as the water is shallow and clear.
Hammamet is a great place for wreck divers to make an appearance. The wreck of a German WWII ship remains fairly intact beneath the surface. The vessel still holds its cargo, a jeep strapped to the deck. Large pelagics haunt the ship, and pilot whales are often seen, as well as dolphins.
Tunisia is a fairly small county, and getting around isn't difficult. You will probably fly into Tunis International, from there you can taxi around. Road qualities are generally good in the country, so biking is a wonderful option for those who are so inclined.
---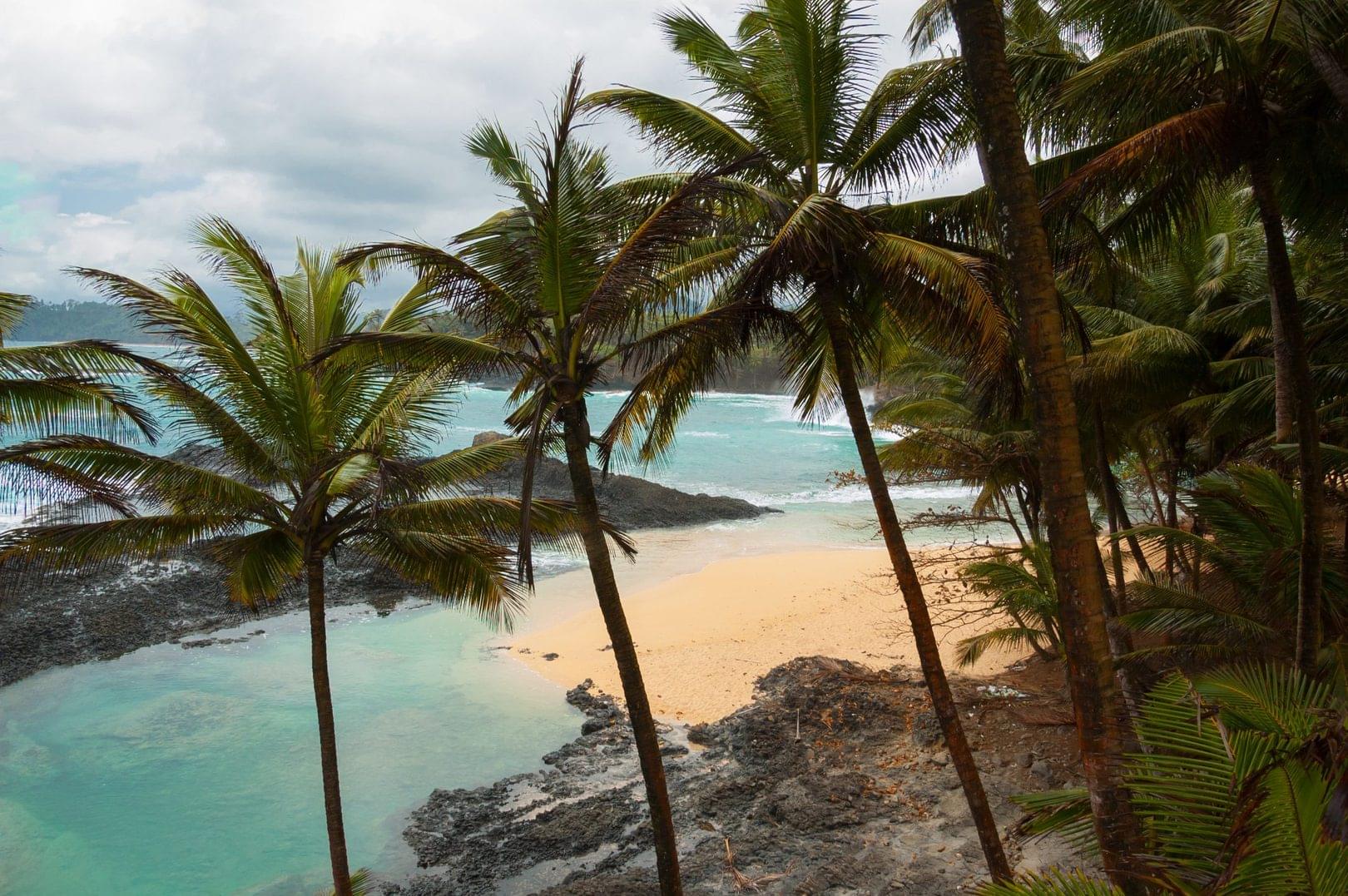 2. São Tomé and Príncipe
São Tomé and Príncipe don't get the hype that most other dive sites in Africa receive. Visiting here feels like you're a part of a well-kept secret, with awesome dives and unforgettable vistas. Found off the coast of West Africa, right on the equator, the twin islands are a haven for wildlife.
Pedra a Dalho are a highlight dive, found off the coast of Principe. A duo of pinnacles, the formations rise up out of the water from the sea floor, a home for many large creatures of the deep. Nurse sharks and barracuda await divers, keeping an eye on you from below.
Bone de Jockey, a massive boulder a short ways from São Tomé makes for a stellar day trip. The rocks and reefs are a treat to explore, and large, intimidating grouper glare from afar, beckoning you out into the deeper blue. Bring a picnic lunch and eat on the beach, exploring the boulder between dives.
Making your way to the islands best done by plane, and flights arrive from Lisbon or Luanda, as well as from Douala and Cape Verde. Once on the islands, you can get around on buses or by boat. Renting a car is recommended on São Tomé, and guides are available to help you on your way.
---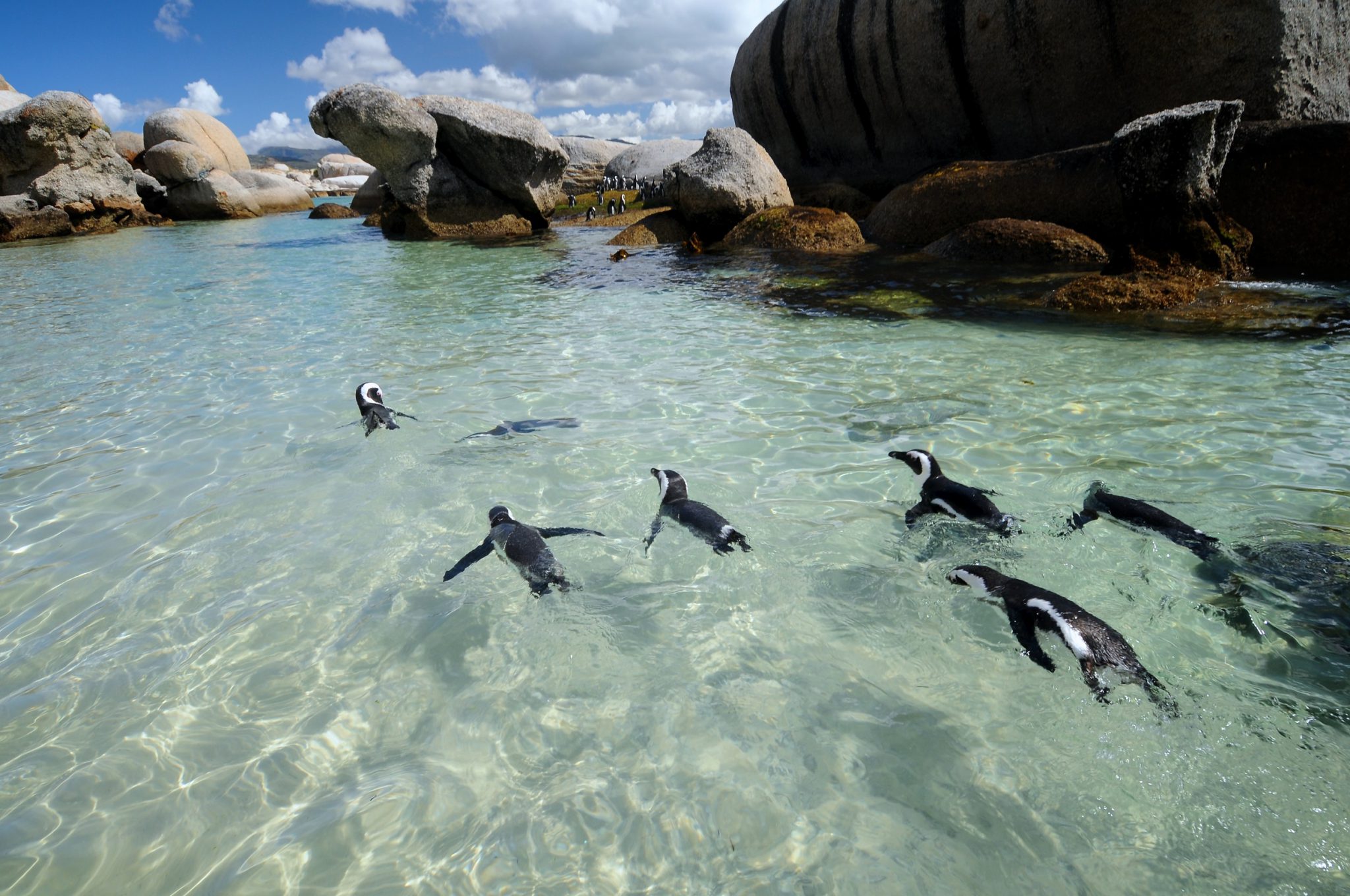 1. South Africa
Undoubtedly, the mecca of all scuba diving in Africa can be found in the wild waters that coax South Africa's shorelines. Diverse marine life and incredible reefs brings divers face to face with some of the most fascinating creatures of the deep.
The sardine run, the annual migration of millions upon millions flickering sardines, brings successively larger wildlife to the show. Species of all types work together to corral the fish, some attacking from the air while others push upward from below. Little by little, tuna, dolphins, sea birds, sharks, and even whales close in, forcing the sardines into a small "bait ball." Relentless, the predators are so aggressive that they can decimate a school of thousands, picking them off until none remain. Luckily, there are millions more to spare.
Great white sharks arrive to the area of Gansbaai in massive schools, following the sardines for food. Diving with these tremendous creatures is an adrenaline overload. You can also expect to see sharks of other varieties as they join the party: They don't call this region "Shark Alley" for nothing.
Cape Town is also a great jumping off point for journeys to outlying islands like Seal Island, among others. Try to make it to Cape Verde, a remote and beautiful island, difficult to access but worth the effort.
Getting to and through South Africa is no big thing. There are dozens of international airlines that make their way into the country. Upon arrival, you can either rent a car or take public transportation within the cities. You have plenty of options to choose from.
---
Discover Africa
There's just so much to see. Africa's waters offer assorted treasures to scuba divers, from those who are just getting started to those who are taking their diving to the next level. Some spots are secluded and pristine, untouched. Others are hugely popular, guaranteeing new dive buddies and friends. Take in each country's rich history, soaking in your surroundings both below the water and above.
---
This blog was originally written by Bridget Pearson and published on the Diviac Magazine.