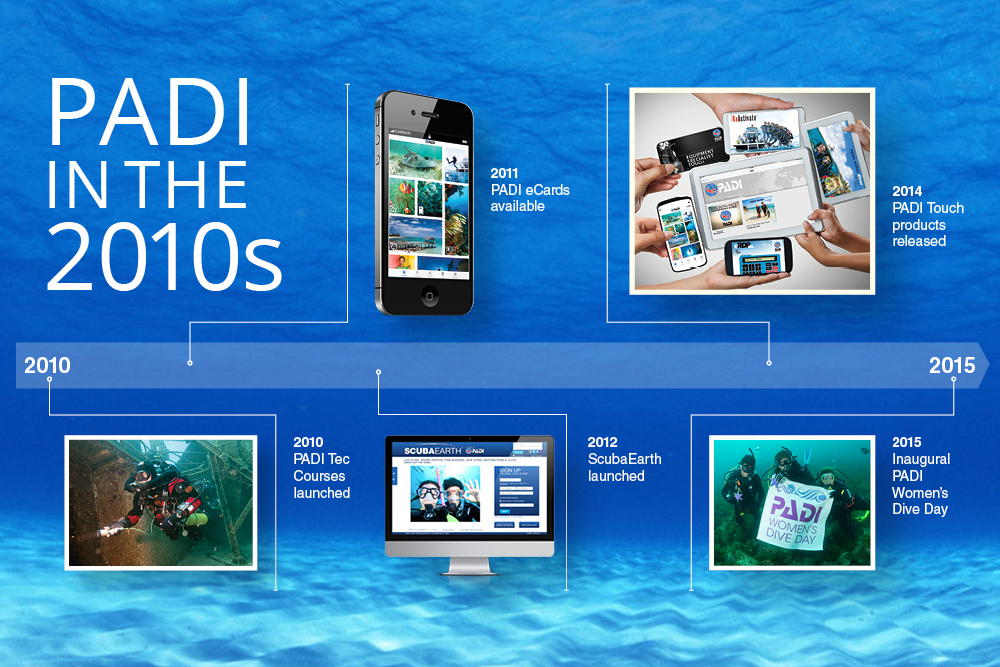 This is the final installment of our 50th Anniversary series – PADI Through the Decades. You can get caught up here: 60s, 70s, 80s, 90s, 2000s. 
Today, PADI is going stronger than ever. The 2010s have especially seen a strong focus on the community, with Tec and Rec finding common ground, ScubaEarth connecting divers around the world, and Women's Dive Day encouraging more women to jump into diving.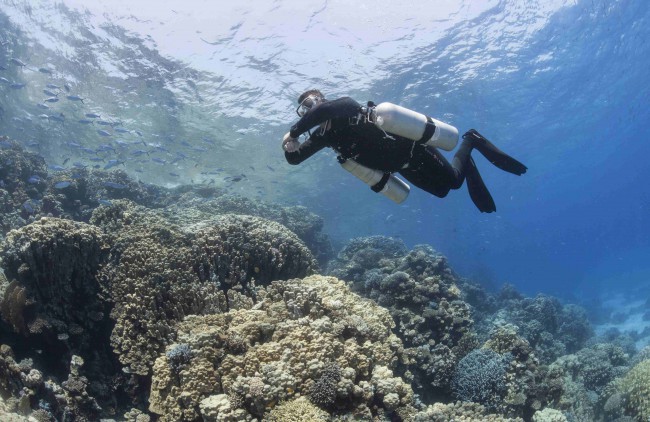 2011: Rebreather and Sidemount
As tec diving gained popularity, even more divers wanted to expand their scuba opportunities using emerging technologies. To bridge the gap between recreational and technical diving, PADI developed both Tec and Rec versions of rebreather and sidemount training courses. Before 2011, rebreather training had been primarily Tec-oriented, but recreational divers were now able to use new, highly-automated rebreathers, bringing a previously niche area of diving to the mainstream industry. Many divers and underwater photographers prefer rebreathers for their longer bottom times, lack of bubbles and silence. Tec diving similarly influenced other recreational areas, like sidemount, which traveled from cave and technical diving roots into the recreational sphere with benefits of comfort, convenience and flexibility.
2012: ScubaEarth Launched
In 2012, PADI expanded its online services with the launch of ScubaEarth, a one-stop community for divers. Users can research, plan and log dives, connect with dive shops and other divers, share photos and more. Through ScubaEarth, the global diving community can come together to share past experiences and ideas for future dives. Divers can keep in touch with buddies across the world and look up local dive sites to keep them engaged with their favorite destinations. Currently, there are over 360,000 members on ScubaEarth.

2013: Open Water Diver Touch
eLearning expanded once again with PADI Open Water Diver Touch™, diving's first tablet-based, comprehensive and interactive courseware. With Touch, divers have access to the latest Open Water Diver Manual, videos, animations, quizzes and online links, straight from their iOS/Android mobile devices. ReActivate™ and Equipment Specialist™ also exist on Touch, and Advanced Open Water Diver in the works.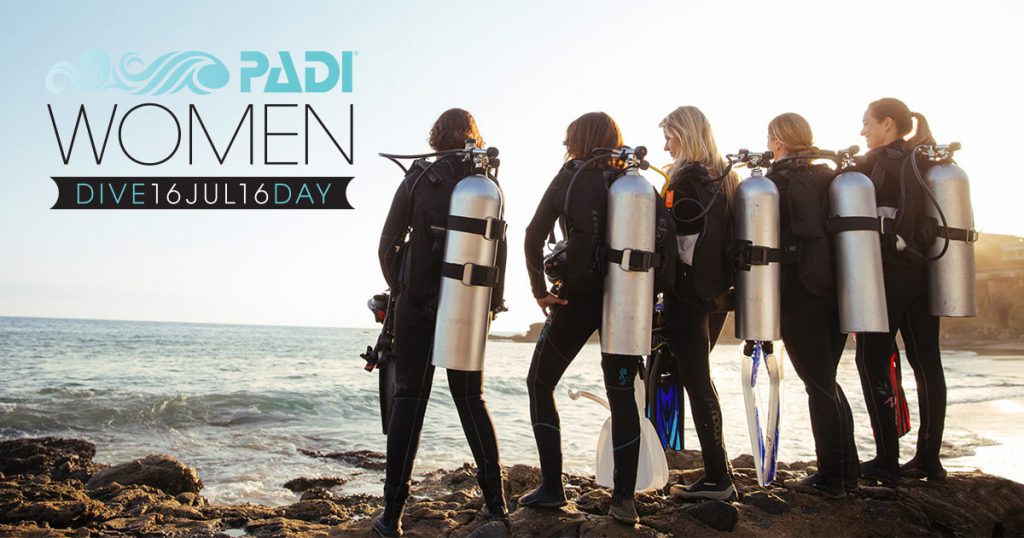 2015: Women's Dive Day
The first PADI Women's Dive Day took place on 18 July 2015. Women's Dive Day was created with the goal of getting as many women as possible, at every level, diving on the same day. Divers used to be almost exclusively men, but now women make up about a third of certified divers. With Women's Dive Day, PADI hopes to encourage even more women to dive and keep that number growing. The inaugural event featured celebrations across 65 countries and all seven continents, with more than 6,000 divers in attendance. The second PADI Women's Dive Day is coming up next month, on 16 July 2016. You can search for events happening near you to join in!
Thanks to all our divers across the world for being part of the PADI story. Over the past 50 years we've shared an incredible journey of experiences, connections, growth and success as the world's leader in diver training, and we look forward to what comes next over the next 50 years.