Daydreaming the perfect scuba diving holiday can be a challenge. Visiting a remote destination allows you to avoid crowds, but if you (or your travelling partner) want to do something besides dive, it's nice to have options. Below are four destinations that have it all for future dive travel inspiration – exceptional diving, topside fun, and plenty of ways to enjoy quiet moments alone in nature
Consult the PADI Covid-19 scuba diving map to monitor when countries lift the governmental restrictions so you can start checking off these bucket list dive sites.
Cebu, Philippines
Cebu is part of the Philippines' Central Visayas region and served by several major airlines. Surrounded by 167 islands and islets, divers visiting Cebu will be spoilt for choice.
Bucket list animals – Whale sharks are frequent visitors to Sogod Bay, and if you like unusual creatures like stargazers and the mimic octopus, one night dive off the pier in Padre Burgos can help you knock out several bucket list critters in one go.
Macro critters – Seahorses, mandarinfish, pipefish, and a kaleidoscope of nudibranchs are just a few of the colourful critters that live in the waters around Cebu.
Sharks – From Cebu you can easily travel to Malapascua Island, famous for its year-round thresher shark dive. April brings schooling hammerheads to Kimud Shoal, and Gato Island has an underwater tunnel where sharks are always lurking about.
Sardine run – In nearby Moalboal, there's a seasonal sardine run that's almost as exciting as the one in South Africa, and the water is a lot warmer.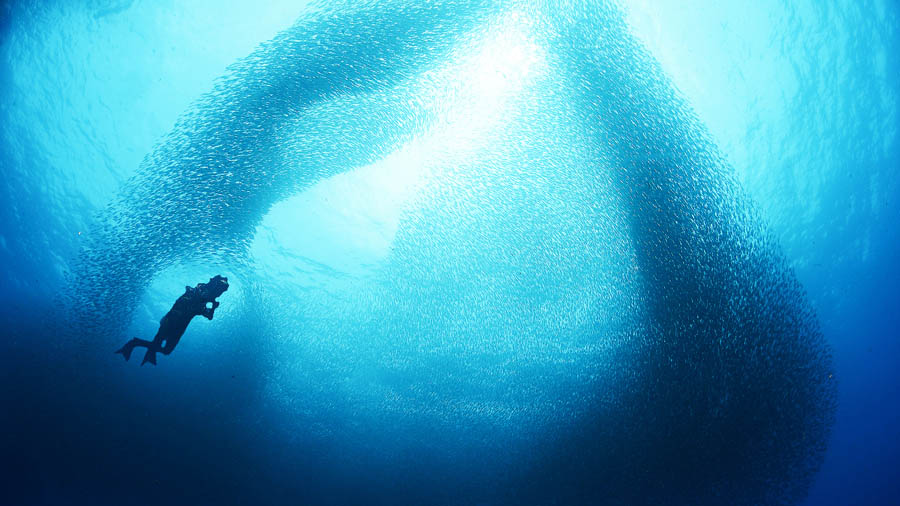 World-class Freediving – Clear, warm water and friendly marine life make Cebu a top freediving destination.
On your surface interval day, you can kayak, surf, explore historical sites, or relax on the beach. Who knows? You might bump into PADI® AmbassaDiver™ Claude Evangalista after he drops in from a skydiving adventure or PADI AmbassaDiver, Bo Mancao as he captures the ultimate shot underwater.
Phuket, Thailand

Beautiful beaches, pulsating nightlife, and dive sites for all experience levels are waiting for you in Phuket. Dive junkies can spend an entire week exploring abundant reefs and encrusted wrecks.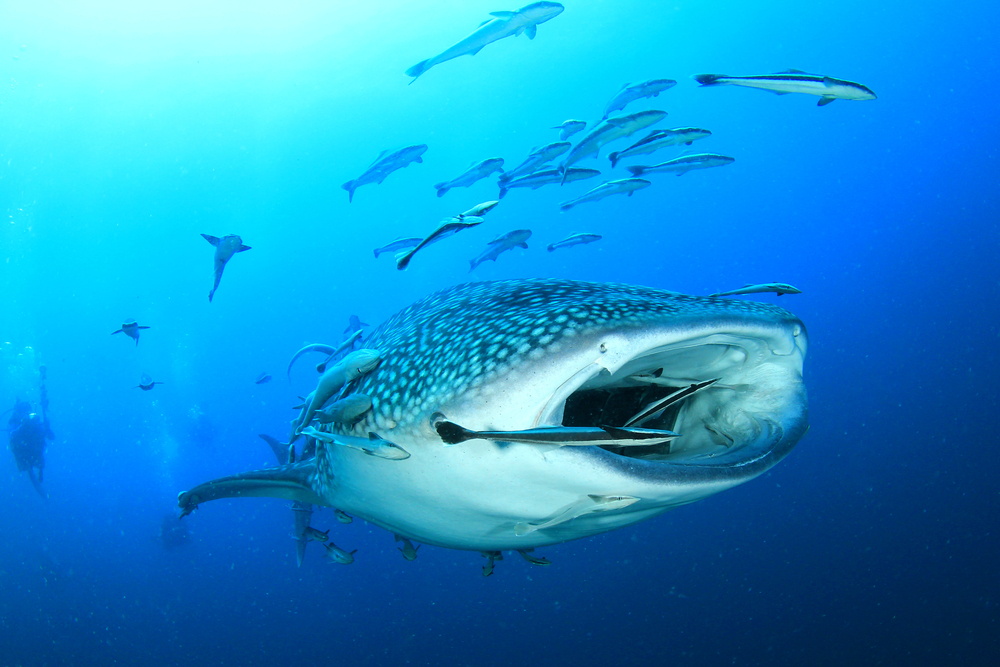 Whale sharks visit from Feb to May, and the year-round marine life population includes leopard sharks, tuna, grouper, seahorses and colourful reef fish. If you have a keen eye (or a dive guide) you may find ghost pipefish, anglerfish, stonefish and/or scorpionfish.
Learn more about scuba diving options in Phuket, Thailand, or explore the top dive sites in Phuket. The island is also a popular departure destination for several liveaboard boats.
Gili Islands, Indonesia
If car culture and crowds make you crazy, set a course for The Gilis. These quiet, laid-back islands offer a literal breath of fresh air – no cars or motorbikes are allowed.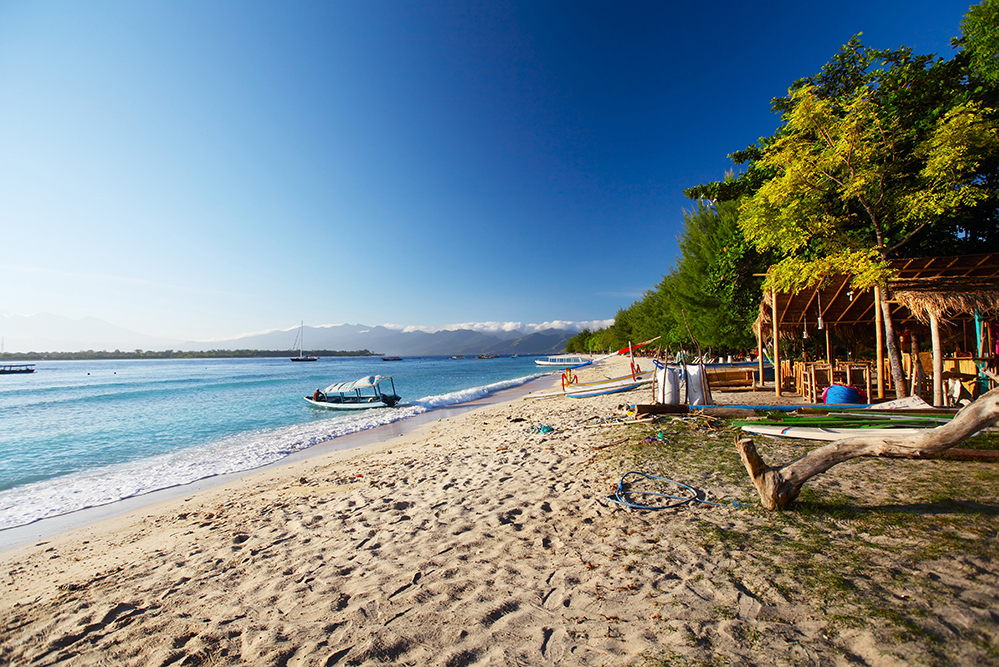 The Gili Islands, Trawangan, Air and Meno, have sugar-sand beaches, warm water temps (28°C/82°F on average) and restaurants, cafes and bars serving a variety of local and international food. Gili Trawangan is a good choice for travellers who like nightlife, while Gili Meno is more rustic. Gili Air falls somewhere in between.
Marine life inhabitants include: black and white tip sharks, tons of turtles, cuttlefish and octopus, plus micro life such as nudibranchs and pygmy seahorses. Reefs and rubble are home to frogfish and other odd-shaped bottom dwellers.
Read about the top eight dive sites in the Gili Islands, including the best dive sites to see turtles. Watch the video below to see what you can expect when diving in Indonesia.
Great Barrier Reef, Australia
You may have heard negative reports about the Great Barrier Reef. While it's true some sections have been gravely affected by climate change, it's still home to some of the world's top dives including:
Cod Hole – This world-famous dive site is home to some very friendly potato cod. These large and gentle fish like to come in close, say hello, and be the star of your video.
The SS Yongala – It's been called the best wreck dive in the world. Even the crustiest, been-there-dove-that oldie will surface from the Yongala with a massive smile.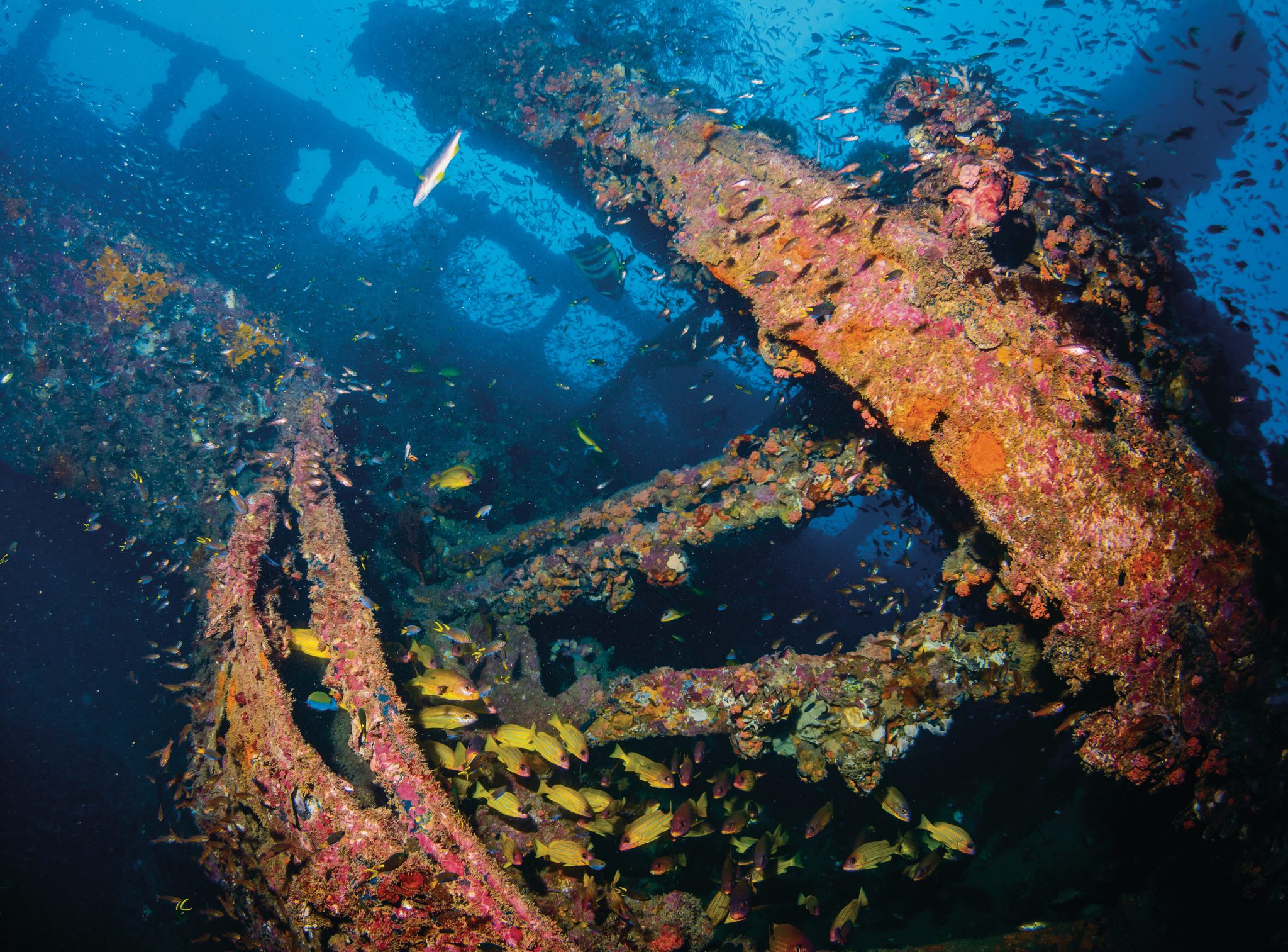 With 2,900 reefs and 900 islands, The Great Barrier reef is so vast, many divers explore it on a 2-8 day liveaboard. On a liveaboard boat, you'll be able to see a greater variety of marine life, and fewer divers. By visiting outer areas of the reef, it's possible to dive with:
Six different species of turtles – quite remarkable because there are only seven sea turtle species worldwide
Sharks – including silky sharks, grey reef sharks, and sometimes hammerhead, tiger and/or whale sharks
Manta rays – around the southern edges
Dugongs – also known as sea cows
Coral spawning – this mind-blowing event occurs between October and December each year
Still not convinced? Here are a few images of what you're missing by not visiting the Great Barrier Reef. Or, read this diver's report: Trip to the Great Barrier Reef Doesn't Disappoint.
Show your support for healthy reefs and ocean conservation by booking a trip to one of these epic diving destinations. Contact your local PADI dive shop, or visit PADI Travel to learn more about dive resort and liveaboard options.