Scuba divers choose to travel on some of the best liveaboards in the Red Sea for a number of reasons. Chief among them are intact shipwrecks, schools of sharks, and colorful coral reefs. You can see reef sharks, oceanic whitetips, hammerheads, tigers, and thresher sharks throughout the region. In addition, whale sharks, manatees, and dolphins may surprise lucky divers. And there are more than 800 species of Red Sea fish, with at least 10% of those endemic to the region.
While diving in Egypt and Sudan, you'll find a variety of underwater environments, including sheer walls, vibrant reefs, pinnacles, and open ocean drifts. Some of the most popular dive sites are the area's shipwrecks. The SS Thistlegorm is even considered one of the world's best dive sites.
The lack of scuba diving infrastructure in remote sections of Egypt and Sudan, combined with the distance between the best dive sites, means the Red Sea is best traveled by liveaboard. In this article, we share some of the best liveaboards in Egypt and Sudan, including:
Best Luxury Liveaboard
Best Mid-Range Liveaboard
Best Budget Liveaboard
Best Technical Liveaboard
Best Educational Liveaboard
Keep reading to learn more about the best liveaboards in the Red Sea.
---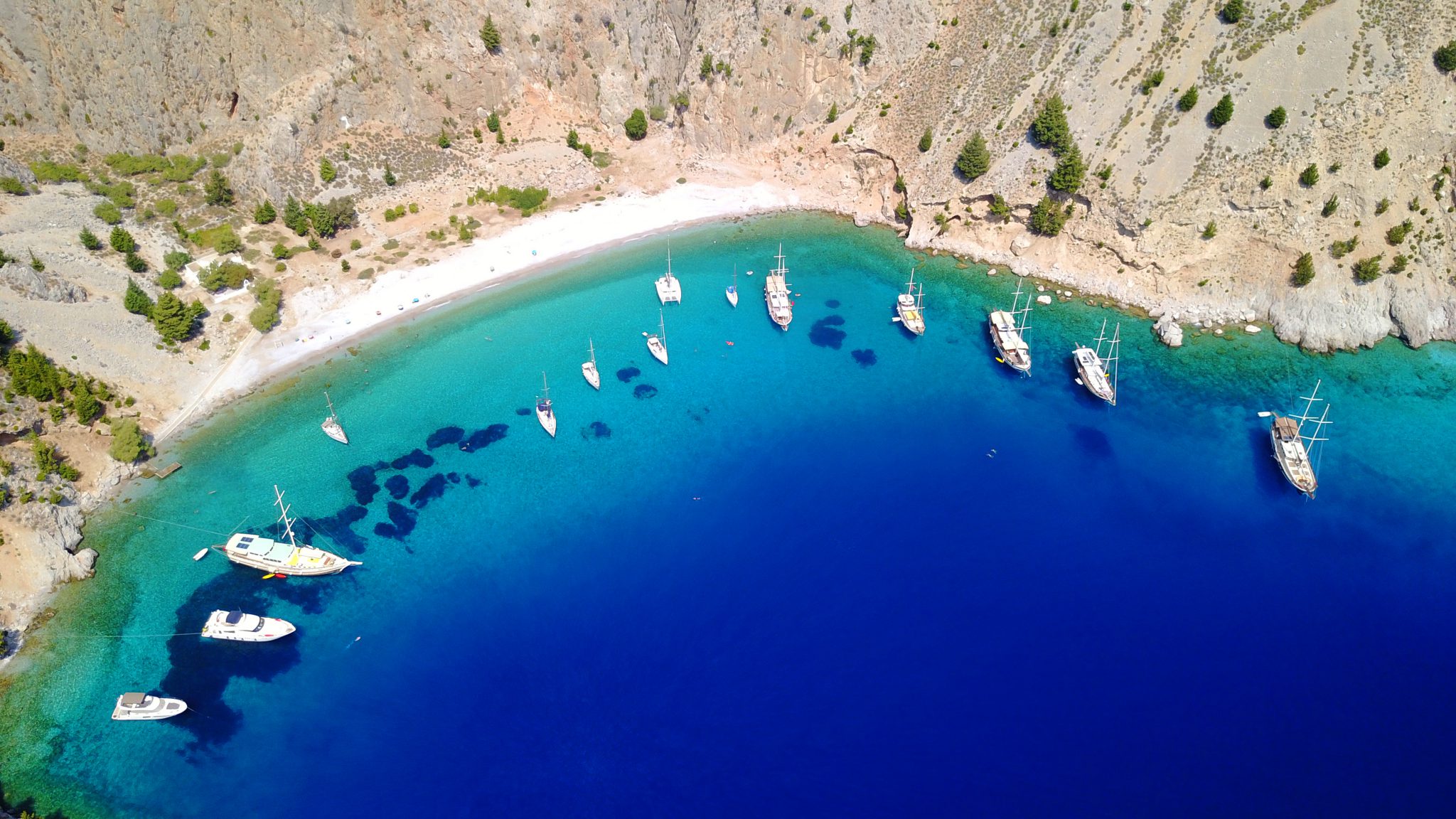 Red Sea Liveaboard Diving
Liveaboards in Egypt and Sudan can depart from any number of ports. However, Port Sudan, Marsa Alam, Hurghada, Sharm El Sheikh, and Safaga Port are the most popular. The typical length of liveaboard journeys is 6 or 7 nights, but some Red Sea liveaboards offer 8 to 10-night itineraries.
While most liveaboard itineraries are suitable to all levels of divers, some may require advanced, tec, or wreck diving certifications. Southern routes are particularly good for advanced divers.
---
What is the best time of year to dive Red Sea destinations?
The best time to dive in the Red Sea is from March to May and September to November. From December to February, you'll have the best chances of spotting oceanic whitetips and hammerheads, plus the best visibility. March to May is whale shark season, while you'll find the best liveaboard deals from June to August. Finally, September to November is the best time to spot thresher sharks as well as manta rays in Sudan.
---
Best Luxury Liveaboard: MV Emperor Elite
The MV Emperor Elite is the most luxurious vessel in the Emperor Fleet and one of the best-equipped boats sailing the Red Sea.
Aboard the Emperor Elite, your luxury experience will begin below the water where you'll enjoy at least 18 to 21 dives during every itinerary. There are 2 dive professionals on each trip to answer all your questions, and a huge dive deck ensures everyone has space for gearing up. In addition, Nitrox is provided free of charge.
As winners of the 2020 "Best Liveaboard Worldwide", you know the Emperor Elite's luxury treatment continues above the surface. On board, you'll enjoy an air-conditioned saloon and dining area, a bar, three sundecks, and 5-star cuisine including complimentary dinner wine. Wi-Fi is also provided for free. And each of the cabins is elegantly decorated. Particularly noteworthy is the premium upper-deck Executive Suite (added in 2017) and the Junior Suite's panoramic sea views.
You'll truly want for nothing on the MV Emperor Elite, one of the best liveaboards in Egypt for luxury vacations.
---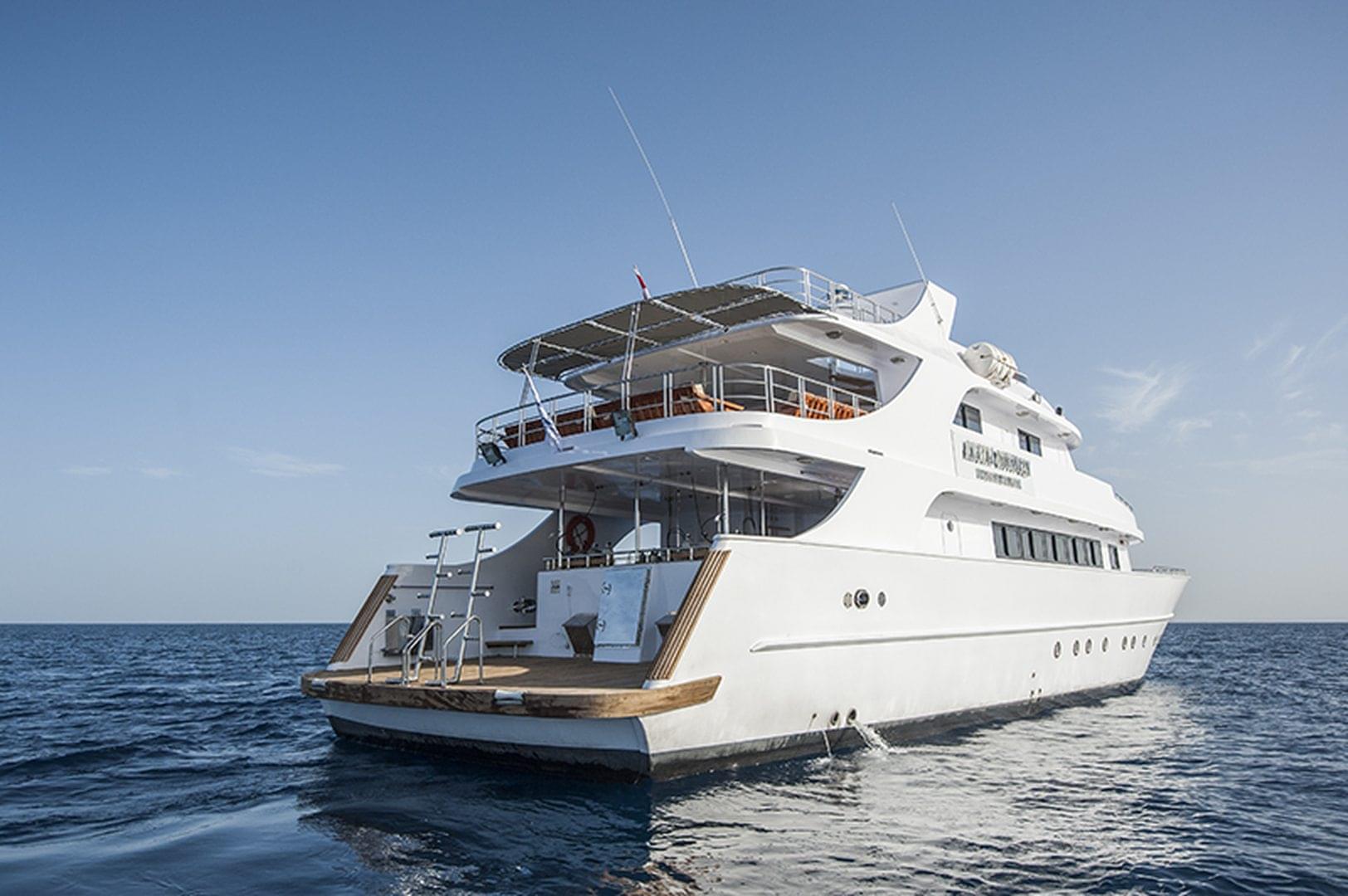 Best Mid-Range Liveaboard: MY Amelia
The MY Amelia was designed specifically for divers to provide the ultimate dive safari. With a great mix of amenities and a middle-of-the-road price point, this liveaboard graces our list as the best mid-range liveaboard.
First and foremost, you'll enjoy everything the Red Sea has to offer divers from this yacht. MY Amelia offers up to 4 dives a day, with 18 to 23 total dives on a 7-night itinerary. For deep divers, Nitrox comes free of charge, while experienced dive instructors are available in case you want to get certified for Nitrox on board. With at least 8 different Red Sea routes to choose from, you can visit the region again and again.
Back on board, the MY Amelia doesn't disappoint. 8 crew members attend the 20 guests, who are accommodated in 10 comfortable cabins. There's a large sundeck for relaxing between dives, and the onboard bar will surely be a meeting point for you and your dive buddies after a long day's diving. As additional perks, Wi-Fi is available for free and the price includes airport transfers.
Weighing in at under USD $1000 per week, the MY Amelia is one of the best Red Sea liveaboards for divers who want a good mix of amenities and price.
---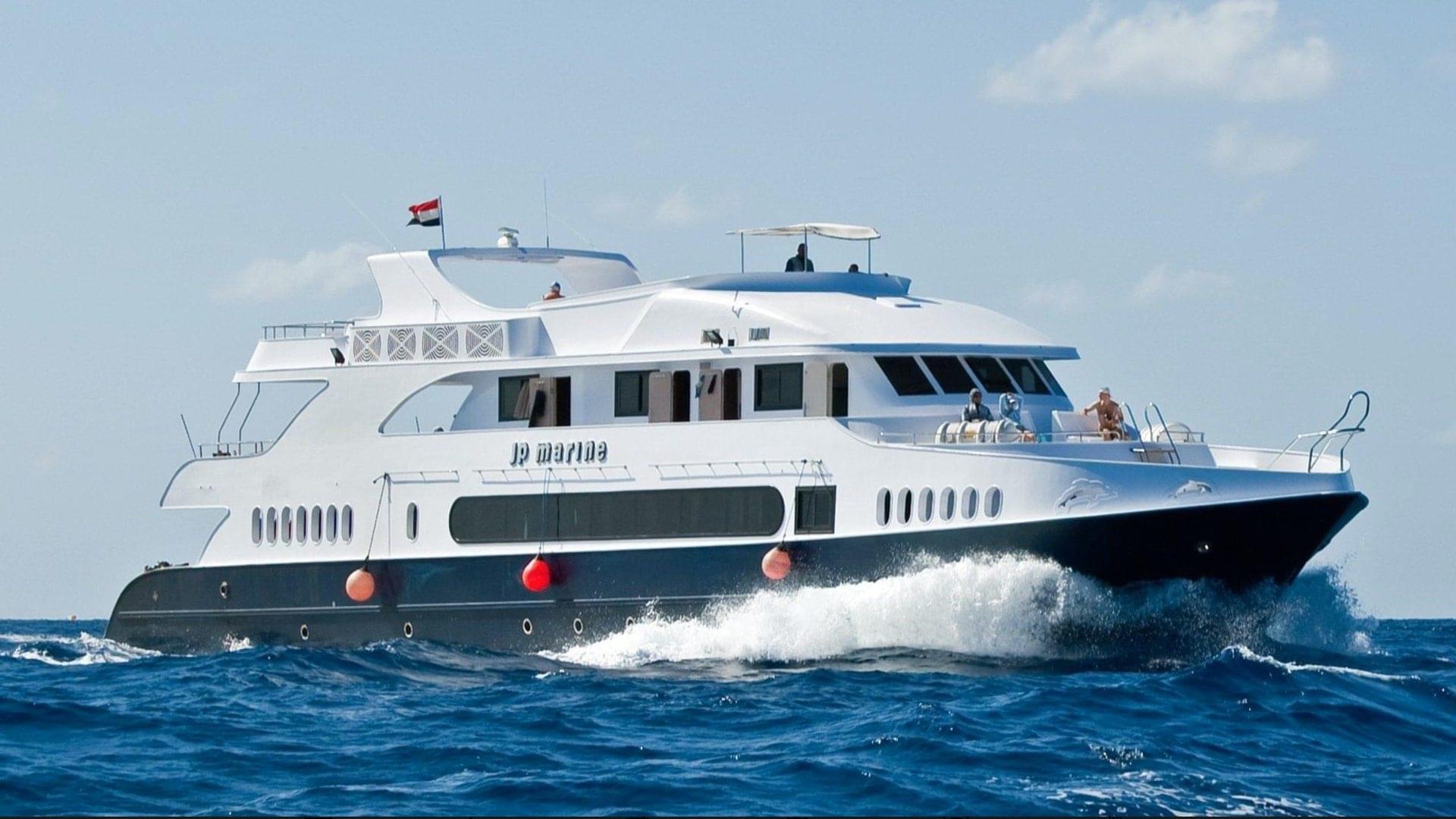 Best Budget Liveaboard: MY JP Marine
The MY JP Marine is a budget liveaboard that looks and acts like a more expensive boat. This dive safari will impress you with the number of amenities you'll have for the price.
The experienced and professional JP Marine crew will make sure your safari is the best possible experience. In particular, the dive pros will ensure dives are timed with regard to season in order to see the best Red Sea creatures. For your comfort, dives take place from easy-to-enter tenders, so divers can get quickly and safely to the best point of entry for each site.
Unlike most budget boats, the JP Marine boasts 14 private twin cabins. Each is equipped with individual climate controls and a private bathroom with a hot-water shower and sink. When you aren't in your room, you can take in the incredible ocean views from the 2 sundecks or grab a drink at the bar.
If you want to dive Egypt or Sudan but are worried about the cost, the MY JP Marine is a great choice. It's one of the best liveaboards in the Red Sea for divers on a budget!
---
Best Technical Liveaboard: MV Tala
The MV Tala is undoubtedly one of the best liveaboards in the Red Sea for experienced divers looking to make the most of their PADI Tec-Rec certification. It explores both Egyptian and Sudanese dive sites, including Jacques Cousteau's mysterious Précontinent II.
This liveaboard can cater for new and recreational divers. However, it specializes in advanced, technical, and deep cave diving, such as Elphinstone's Arch or the wrecks of the Zealot or Numidia. As well as technical gases and rebreather facilities, there are underwater scooters available for rent. You won't want to miss Abu Nahhas's four-wreck scooter dive!
On board, the MV Tala accommodates up to 22 divers. There are 11 en-suite cabins with air conditioning, including a triple cabin ideal for a family. There's also a saloon, sundeck, and spacious kitting-up deck to ensure both diving and downtime are comfortable.
Looking to combine deep diving with the unspoilt, remote delights of the Red Sea? Consider a trip on the MV Tala.
---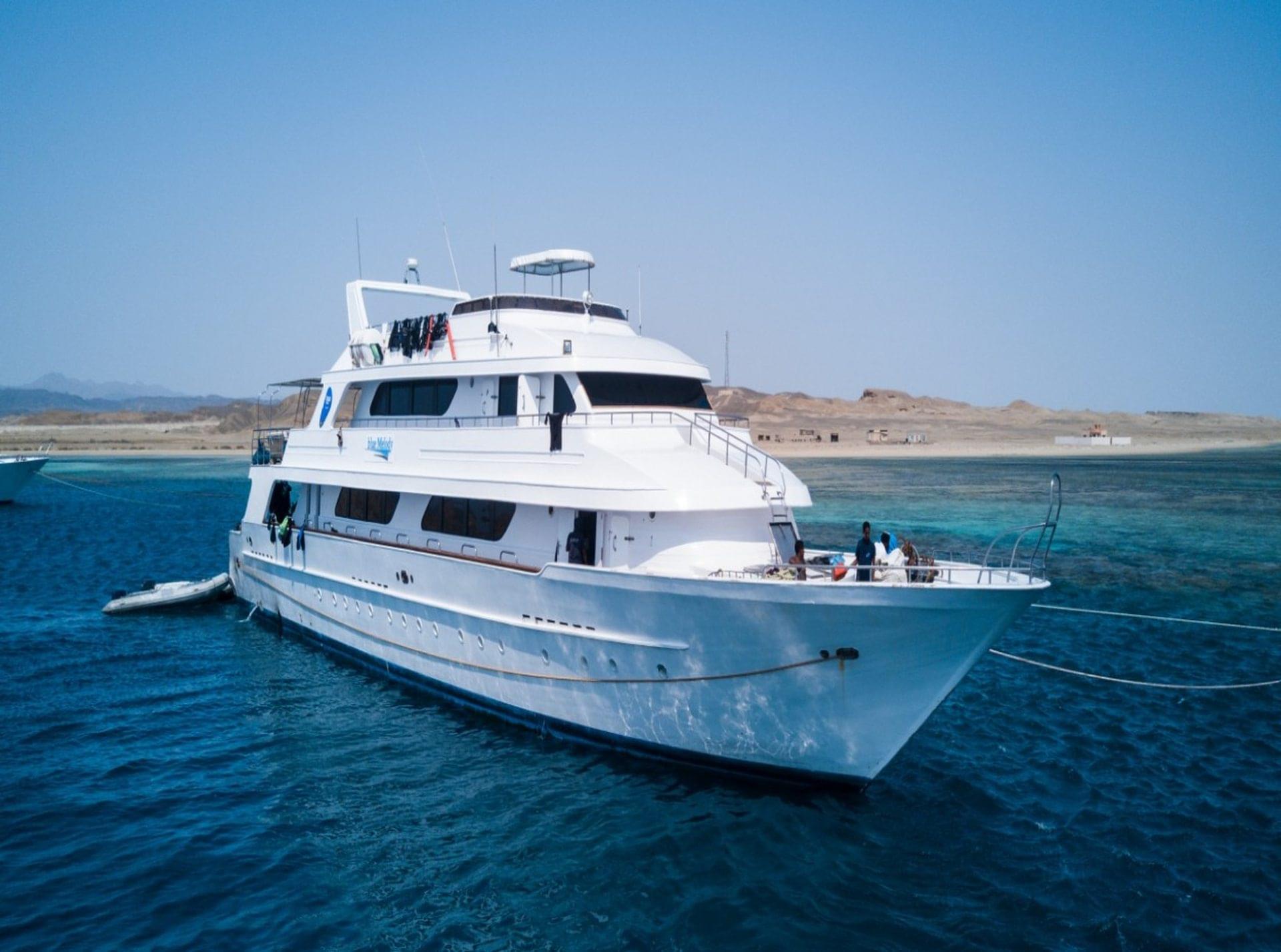 Best Educational Liveaboard: MY Blue Melody
Named Sport Diver's 'Best Liveaboard' in 2013, the spacious MY Blue Melody accommodates up to 26 people across 13 en-suite cabins, each with its own air conditioning and personal media system. The saloon, bar, and Sky Lounge guarantee relaxation and entertainment between dives.
As you might expect, this luxury liveaboard reaches the Red Sea's best dive sites, including the SS Thistlegorm and The Brothers. But if you're a budding conservationist or shark advocate, Blue Melody offers something special: the chance to learn and dive with Project Shark.
Project Shark trips include seminars by an experienced onboard marine biologist. As well as learning about shark biology and behavior, you'll take home knowledge about global issues facing sharks and how you can protect them. And, of course, you'll get to dive with several shark species on the Red Sea's most beautiful off-shore reefs.
To enrich your Red Sea experience, look no further than MY Blue Melody's Project Shark. It's the best Red Sea liveaboard itinerary for shark lovers!
---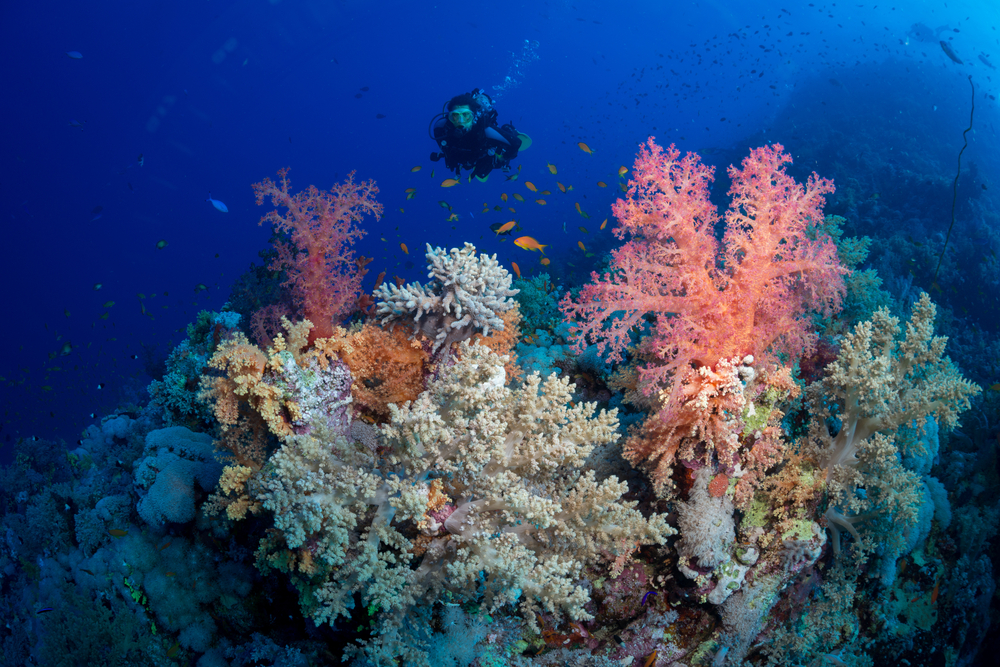 Book One of the Best Liveaboards in the Red Sea Today!
These five Red Sea liveaboards you've read about were hand-picked by our scuba diving experts, but there are a few more boats available. To see the full list of trips available in the Red Sea, head over to PADI Travel. Our travel team is on hand 24/7 by chat, email, and phone to help you book a dream Red Sea liveaboard vacation. It will be one of the best decisions you ever make!
---

Related Reading:
Best Red Sea Diving Resorts
Five Things to Consider Before your Dive Trip to the Red Sea
The 9 Best Liveaboard Destinations For Beginners
10 Tips for your First Liveaboard Trip