There are many job opportunities for professional scuba divers, more than most people realize. The most common scuba diving jobs are Divemaster, scuba instructor and commercial diver, but you can also do Hollywood stunt work, help solve crimes, do scientific research and even deliver pizzas underwater.
To start a career as a professional diver, you need to be comfortable in the water, have excellent diving skills and understand safe diving practices. The best way to improve your skills and gain essential knowledge is with PADI® Professional training. Start by enrolling in the PADI Divemaster course.
---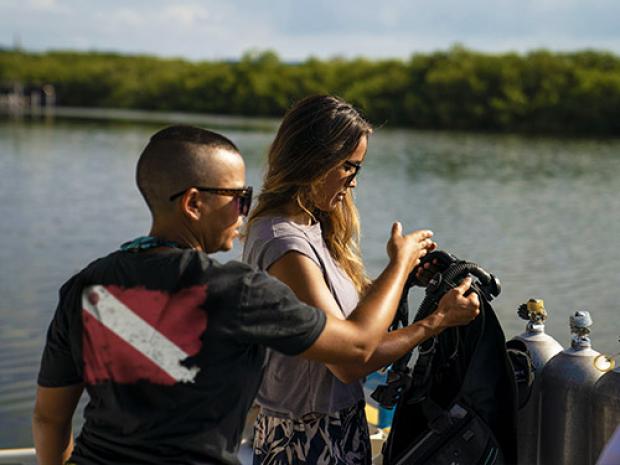 Start Your Diver Training: From Open Water Diver to Divemaster
PADI Divemaster is the first rung on the PADI Professional ladder. It's the most popular professional diving course in the world and an outstanding credential to have on your CV. PADI Divemasters enjoy abundant job opportunities at more than 6600 PADI Dive Centers and Resorts worldwide and many people who work in marine conservation and related fields are also PADI Divemasters.
But there are some prerequisites before you can begin the PADI Divemaster course.
If you're not an Open Water Diver, you'll need to start there. This course takes approximately four days. Then, you'll need to complete the PADI Advanced Open Water Diver and PADI Rescue Diver courses before you can start the Divemaster course. You also need current CPR and First Aid training (within the past 24 months) and 40 logged dives. If done consecutively, these qualifications can take anywhere from two to four weeks.
Some dive operations offer Divemaster training programs where you can start as a non-diver or Open Water Diver and become a Divemaster in 6 to 8 weeks.
---
How Long Does the PADI Divemaster Course Take?
If you're at least 18 years old and meet the Divemaster course prerequisites, it's possible to become a Divemaster in a matter of weeks. Most Divemaster students complete their training within six months.
Why do some people finish the Divemaster course in a few weeks and others take six months? There are a few reasons.
Becoming a divemaster in 2 to 3 weeks is an all-day, every day commitment, and some people can't take that much time away from work. That's why many local dive shops offer a Divemaster training schedule spread out over many weekends instead of a few intense weeks.
Others simply prefer to take their time to develop their skills, absorb knowledge and learn as much as they can from experienced instructors. People learn at different speeds, and the PADI Divemaster course is designed for people with a variety of learning styles and physical abilities.
There are two other reasons the Divemaster course can be shorter or longer. While you only need 40 dives to begin divemaster training, 60 dives are required for certification. Divers who only have 40 dives must spend time outside of class logging dives. The number of dives you'll make during Divemaster training varies, but it's typically not enough to fill in the 20-dive gap. Lastly, divers who have the PADI Deep Diver and/or PADI Search and Recovery specialty certification(s) may, at the Instructor's discretion, skip the deep diving and search and recovery skill workshops in the Divemaster course.
The articles below answer some of the most frequently asked questions about the PADI Divemaster course:
---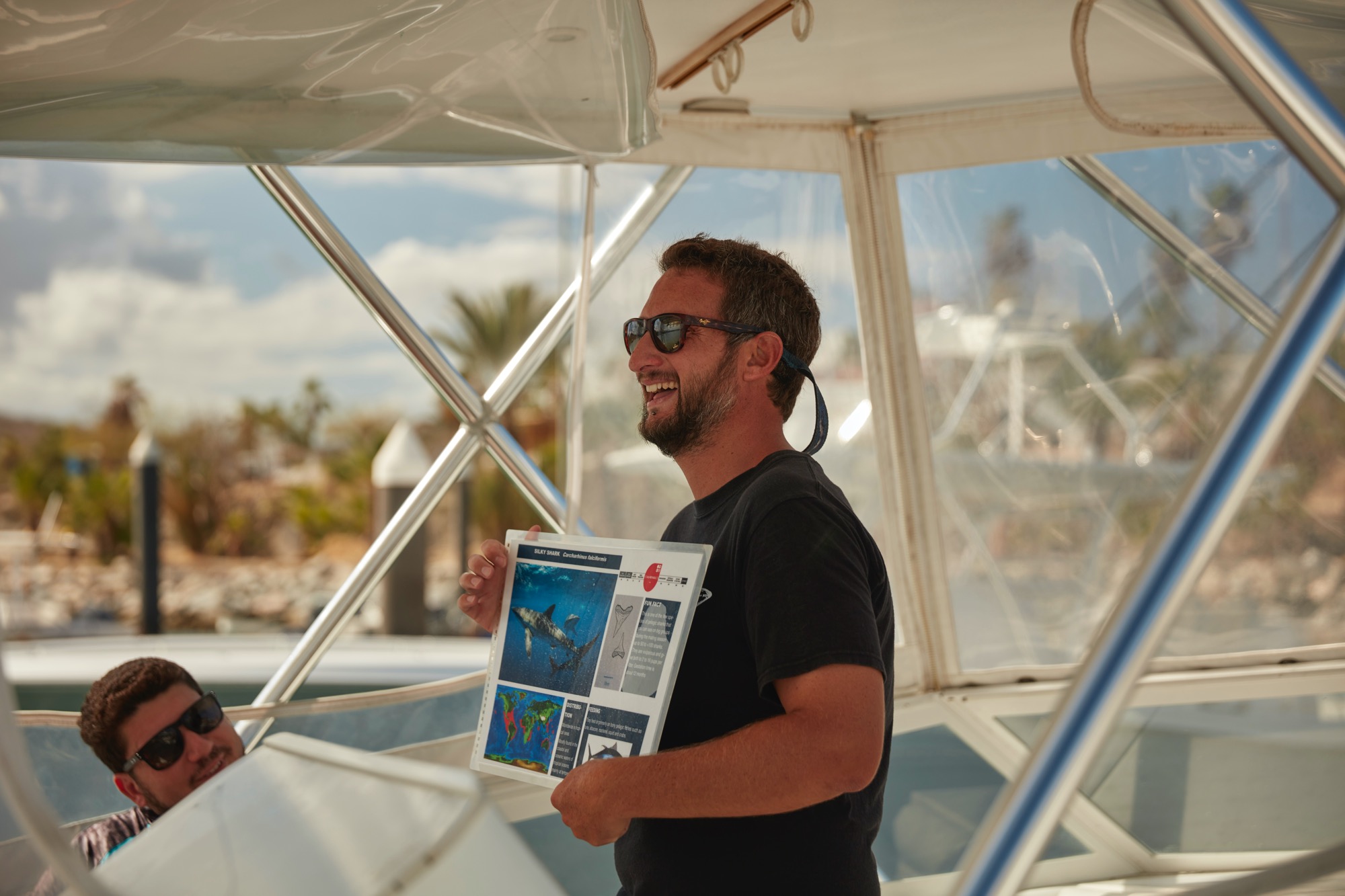 Professional Diver Training: After Divemaster
Once you're a certified Divemaster, you can become a PADI Instructor or Assistant Instructor. Don't worry, you don't have to decide right away.
During your Divemaster training, you'll practice working with dive students and learn how to conduct scuba refresher courses. This experience is all some people need to know that they want to teach scuba diving, but others are happy to just lead dives, work on a liveaboard or simply relax knowing they are an accomplished, professional diver.
Start Your Professional Journey FREE! No credit card required.
---
Related Reading