If you're looking for a gift for that special diver in your life, or want to show your appreciation to a superhero divemaster, or inspiring instructor, you've come to the right place.
We'll start by including some all-time best-sellers and throw in a few new discoveries as well. Let's count them down…
#10 Reusable Beverage Container
Help your favorite diver show their scuba diver pride and avoid single-use plastics with a scuba-themed water bottle. Ask your local dive shop for one with their logo, or ask about this popular scuba tank water bottle.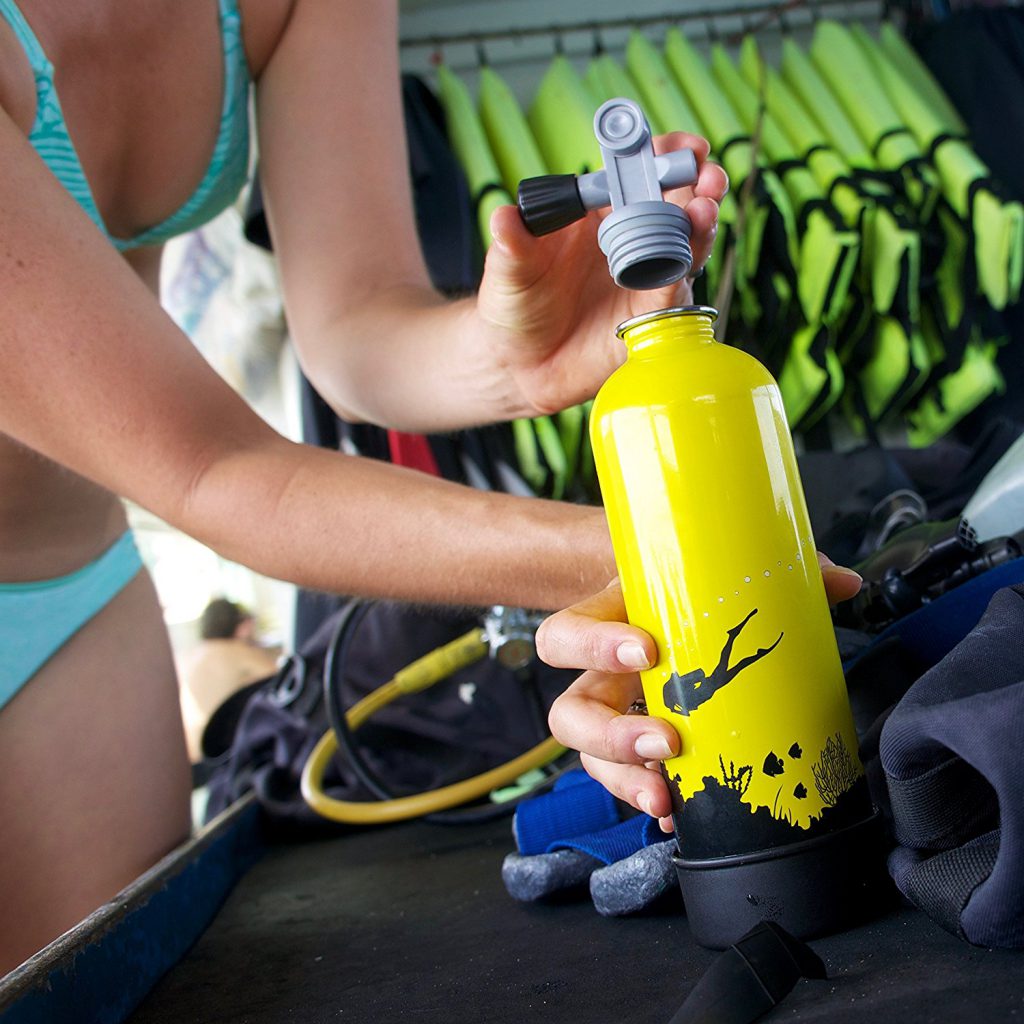 A hot beverage is essential on a cold morning or after a chilly dive. A reusable travel mug or vacuum-insulated thermos are far superior to disposable cups for keeping drinks warm and have a lower environmental impact.
NEW! B.Y.O.S.
If you're hosting a holiday party, or looking for an inexpensive gift for someone who lives in a smoothie climate, why not give the gift of… straws! Even though straws aren't at the top of anyone's wish list, they're high on the list of products that harm marine life and pollute the ocean. Check out these reusable metal straws (that come with a teeny straw scrubber), these reusable and biodegradable bamboo straws, or these options from Lonely Whale.
#9 Home Goods
The deep tea diver tea infuser is a long-time favorite. It comes in the original metal design or a new version with a raft.
NEW! This year we came across two fun kitchen accessories: a compact pasta strainer in the shape of the largest animal on earth, and a shark fin drain strainer.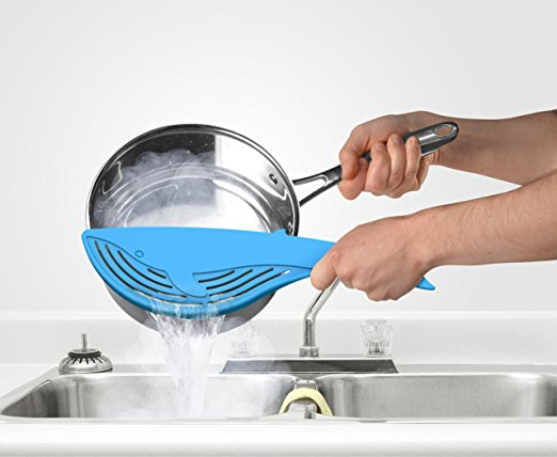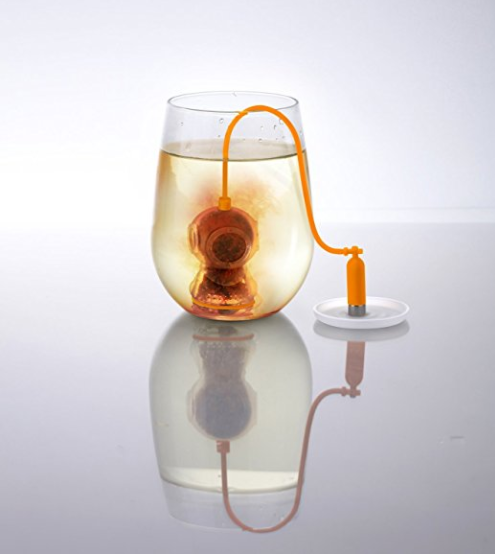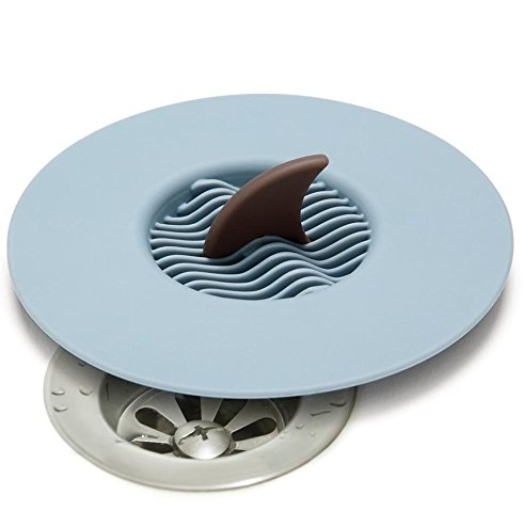 #8 Après Dive
Scuba diving is great for the mind, body and spirit…but not-so-much for your hair and skin. If you're looking for a thoughtful gift for someone who spends a lot of time in salt water, put together a hair and skin care package that includes: conditioner/ hair detangler designed to restore hair after sun and salt water exposure, skin lotion, and/or a bandana/headband.
#7 Sun Protection
Help your favorite dive buddy protect their skin and lips from harmful UV rays. Choose reef-friendly sunscreen to protect corals from toxic chemicals. Here are some best-selling options:
Stream2Sea
BurnOut Ocean Tested Physical Sunscreen, SPF 30
Blue Lizard Australian Sunscreen, Sensitive SPF 30+
Badger sunscreen face stick (for adults or children)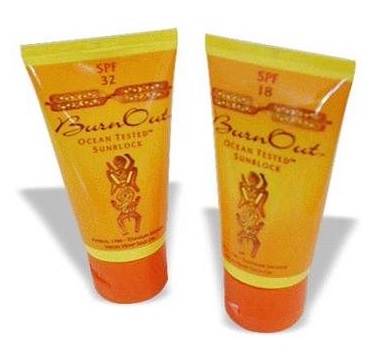 An even better choice is to cover up rather than slather on. Buy your dive buddy a rashguard from their favorite dive shop; or, if you don't know their shirt size, go for a hat.
NEW! Check out the quick-dry ball caps and snapbacks in adjustable sizes at PADI Gear.com.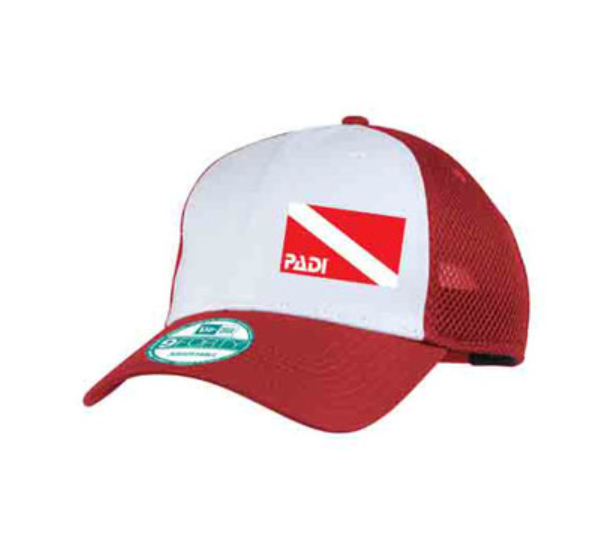 #6 Photo / Video Accessories
This floating, telescoping camera pole can be used with a GoPro (or other action sport camera) and is a top seller. Is your scuba diving friend fully-kitted out? Underwater photographers and videographers can always use more memory cards and USB storage sticks. Here's one that's waterproof.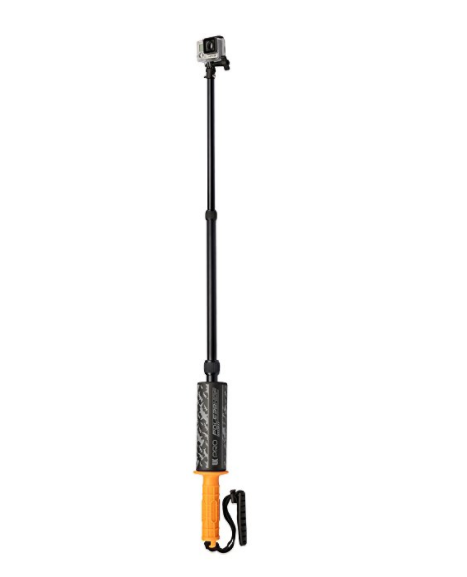 #5 Discover Scuba or eLearning gift certificate
Know someone who might love scuba diving? Ask your local dive shop about a gift voucher for a Discover Scuba Diving® pool session.

Or, help a lapsed diver rekindle their love of the ocean by buying them a PADI eLearning Gift PassTM. Gift passes are available for any PADI online course including ReActivate® and Digital Underwater Photographer. The gift pass can also be customized with holiday art and redeemed at any PADI® Dive Center or Resort worldwide. For more info, read the eLearning gift pass FAQs.
#4 Diver Apparel
One of the best things about being a diver, is telling people you're a diver. Get the conversation started with some scuba and underwater-themed apparel.
– The diving helmet cufflinks and the mask, snorkel and fin cufflinks are a best-seller year after year.
– For mermaids who also enjoy yoga, check out these Water Lust leggings in a whale shark pattern. Each pair is made from 10 recycled post-consumer plastic bottles.
–  Male or female divers can proudly rock this t-shirt that says, "I breathe underwater, what's your superpower?"
A surprising best-seller is this faux diving helmet. It's just like the real thing, but 54 lbs / 24 kilos lighter!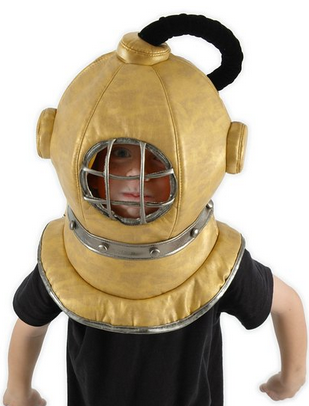 #3 Travel Accessories
What diver doesn't love to travel? Your scuba diver friend will wonder how they ever lived without these best-selling travel accoutrements: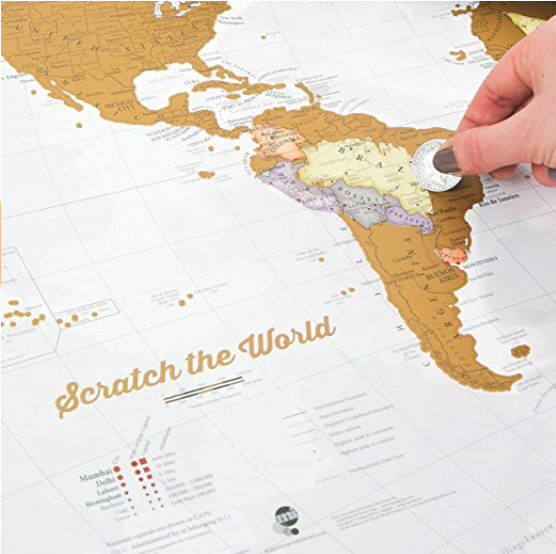 Waterproof pouch
Quick-dry travel towel
Natural insect repellent – spray or balm
Waterproof headlamp
If you know someone who hasn't been bitten by the travel bug yet, get them Fifty Places to Dive Before You Die, or this dive map poster that's truly a work of art.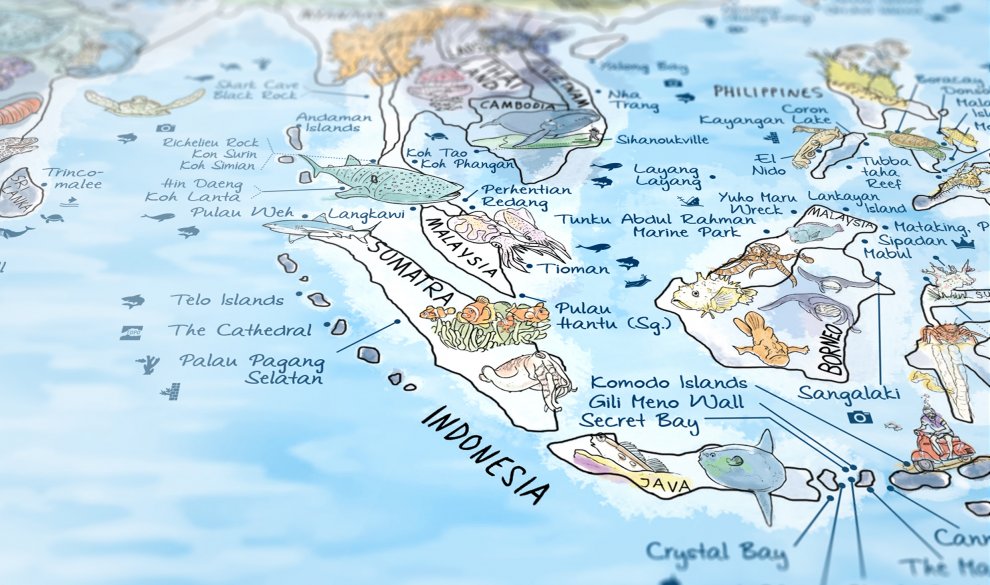 #2 Scuba Accessories
Scuba accessories always make a thoughtful gift. You can wrap them up in a swim fin holiday stocking or a dry box. Here are a few ideas: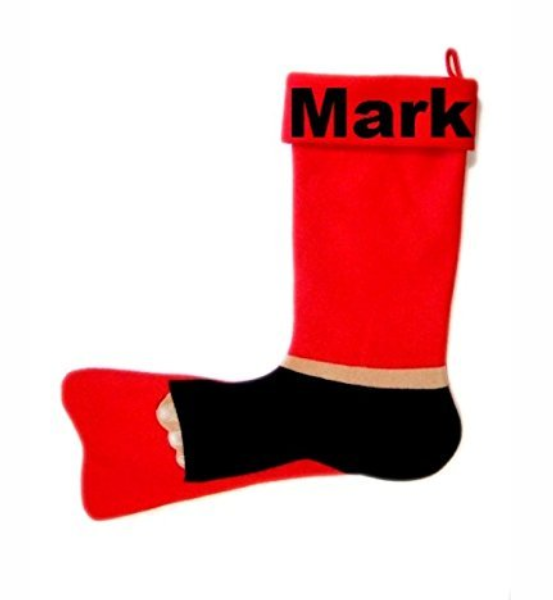 Mask Defog
O-rings
Gear-marking pen
Mask strap
Scuba diver decal
#1 Visit a PADI dive shop for ideas and inspiration above and beyond anything on this list. An increasing number of people prefer experiences over things, and your PADI Dive Center or Resort is the local hub for unforgettable adventures. A dive center also plays an important role in keeping local eco-systems healthy, so please, shop local.
Note: if you purchase featured items via the Amazon.com links in this article, a portion of the sale will be donated to Project AWARE® through Amazon's affiliate program.