Some people define success by their job title, where they live, or what they drive, but that type of success isn't for everyone. Becoming a PADI® Master Scuba Diver™ is for those with a passion for exploration who value experiences more than things. It's an elite rating, true, but becoming a Master Scuba Diver is as much about the journey as the destination. The road to Master Scuba Diver includes:
Open Water Diver
Advanced Open Water Diver
Rescue Diver
5 PADI Specialties
and 50 logged dives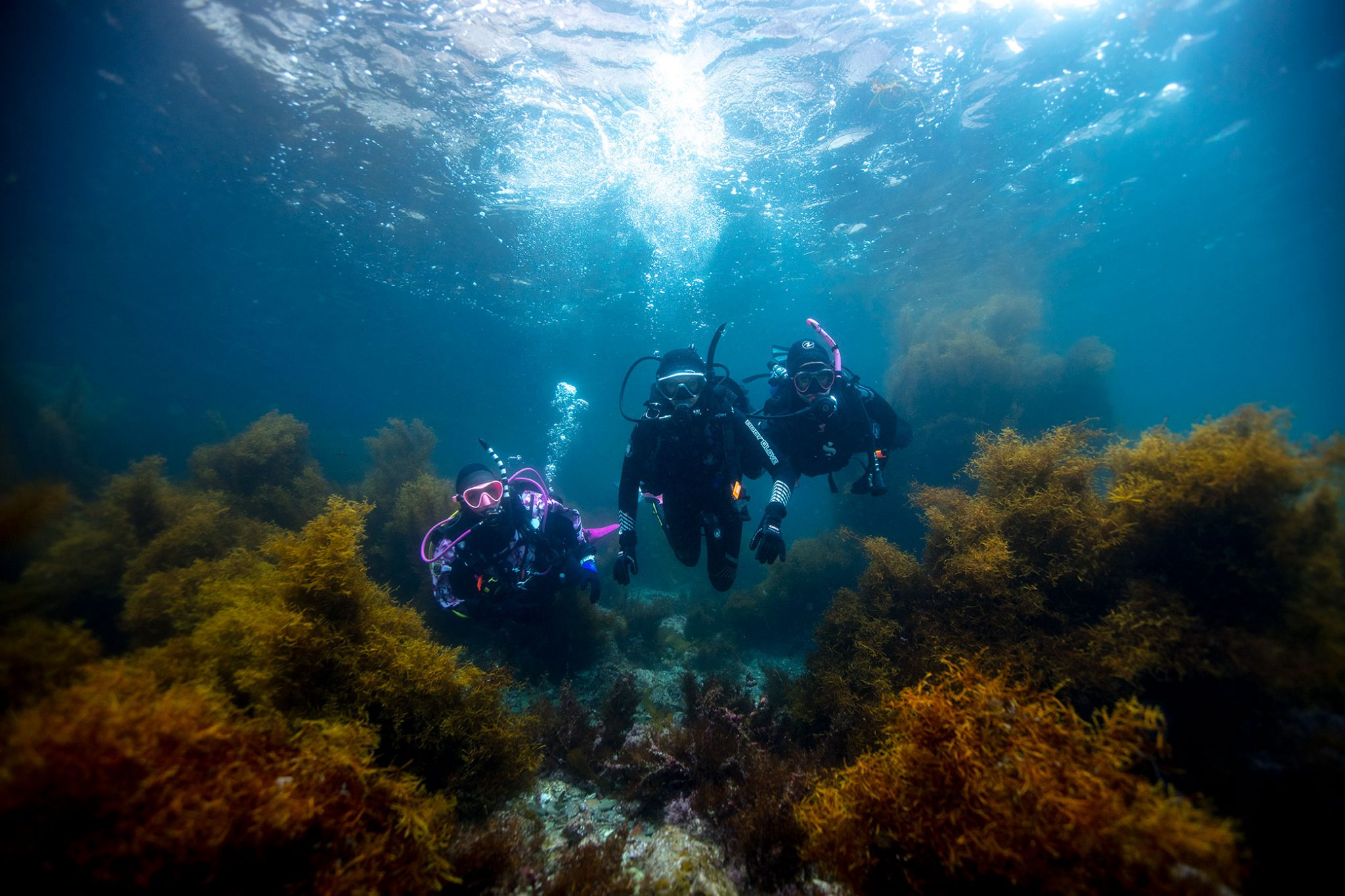 Customize your Master Scuba Diver experience based on your interests. For example, if you're interested in marine biology, include the Fish Identification, Underwater Naturalist and Peak Performance Buoyancy specialties in your course plan. If you hope to start a career in diving (divemaster, instructor, public safety diver, etc.) Master Scuba Diver is a great way to pick up essential skills such as navigation, emergency oxygen administration, and how to use a lift bag (search and recovery).
You can also use your Master Scuba Diver journey as a way to explore the world. Pick up a different certification as you visit dive destinations throughout the world. Many offer rare distinctive specialties such as Manta Ray Diver or even Hot Springs Diver.
Find Out What It Means to Be a Master Scuba Diver
Remember what it felt to be a kid, when every weekend offered a new adventure? It's not too late to rediscover your life outside of four walls and a glowing screen. Reward yourself with the gift of a Master Scuba Diver program.
Need one more reason? You could win a dream diving holiday.
If you already have a few diving certifications, there's still enough time to finish your Master Scuba Diver (MSD) rating in 2019 and enter the 2019 PADI MSD Challenge. Become a PADI Master Scuba Diver before 31 December 2019 and you could win one of three dream diving holidays based on your location.
Ban's Diving Resort – 7-night vacation for two in Koh Tao
Beaches® Resorts – 4-day/3-night Luxury Included® vacation at any Beaches Resort in Jamaica (Ocho Rios & Negril) or Turks & Caicos. Prize is valid for two adults and two kids (age 15 & under).
Sun Island Resort in the Maldives is offering the winner and one guest a world of exceptional experiences on the South Ari Atoll.
The diving holiday will be awarded based on the winner's location (Americas, Asia-Pacific, or Europe Middle East or Africa). View the 2019 PADI Master Scuba Diver Challenge official rules for more details.
Contact a PADI Dive Center or Resort to take the next step in your personal journey to becoming a Master Scuba Diver.