If you're looking for gift ideas for a scuba diving friend, spouse, or your favorite dive instructor, you've come to the right place! Below is a list of gift ideas any scuba diver or instructor would love to receive.
When shopping for the perfect scuba diver gift, we strongly encourage you to support your local PADI Dive Shop or Resort. They should have these items in stock, or can order them for you… Please visit our website to find a dive shop near you.
Must-Have Scuba Accessories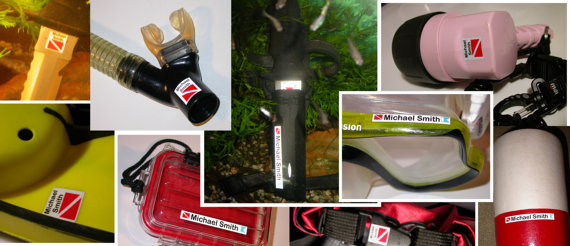 Gear ID tags or marking pen: Wen everyone's BC and wetsuit are the same color (black), it's not uncommon to grab someone else's gear on accident. Use a water proof pen or ID tag to minimize the chances of ending up with someone else's fins, only one weight pocket, etc.
Portable luggage scale: This is one of the best gifts I have ever received (thanks, Mom!) because it helps me avoid baggage fees.
Spring straps: Get your fins on and off in a flash with this helpful tool.
For GoPro aficionados: Why not a GoPro floating handle or dry case to transport their favorite gadget?
Scuba socks: Prevent blisters and add style!
New gear!  Contact your local PADI Dive Center about new and popular items. Computers, cameras, and accessories that don't require a specific fit are always a good choice.
---
Show Your Love for the Underwater World

Cylinder covers/decals (including Minions decals!)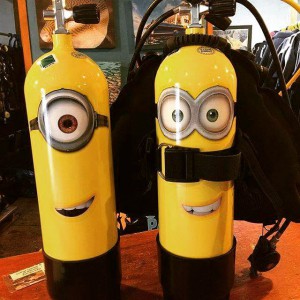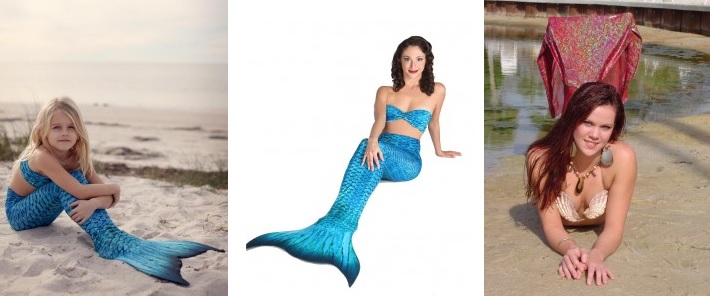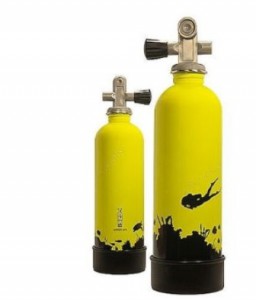 Eco-friendly items, like this laptop case made from upcycled wetsuit neoprene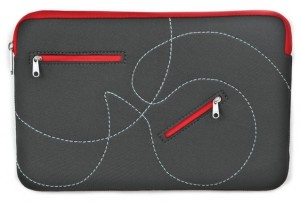 For the diver who has everything, surprise them with a t-shirt or hat from the diver's favorite dive shop or dive destination. Also, PADI Gear offers a variety of apparel items as well as hats and bags.
---
A Good Diver is Always Learning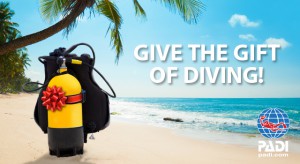 Help your favorite diver gain confidence and improve their skills by gifting them additional training with a PADI Instructor. The Advanced Open Water course is a popular choice, but we also offer the PADI ReActivate™ Program for divers who've haven't been underwater for a few years. ReActivate includes a new PADI card showing dive skills have been refreshed. Contact your local PADI dive shop for details.

Ask your local PADI dive shop about kids programs. Many dive shops are able to offer pool dive experiences for children eight and older. For kids younger than eight, here are some gift ideas to get them in a scuba diving mindset.
Support Your Local Dive Shop!
Your local dive shop is more than just a place to take classes, get air fills, etc. These business owners and their staff are committed to preserving and protecting the underwater world and are the lifeblood of the dive industry. By doing business at your local shop you support your local community and environment. Visit our website to find a PADI Dive Center near you.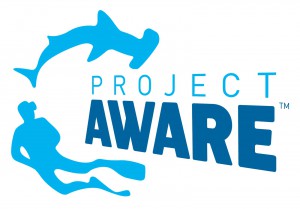 Not into acquiring more stuff? Ask friends and family to donate to Project AWARE in lieu of a gift. Donations of $200 or more will receive a special edition Fourth Element rash guard made from recycled fishing nets!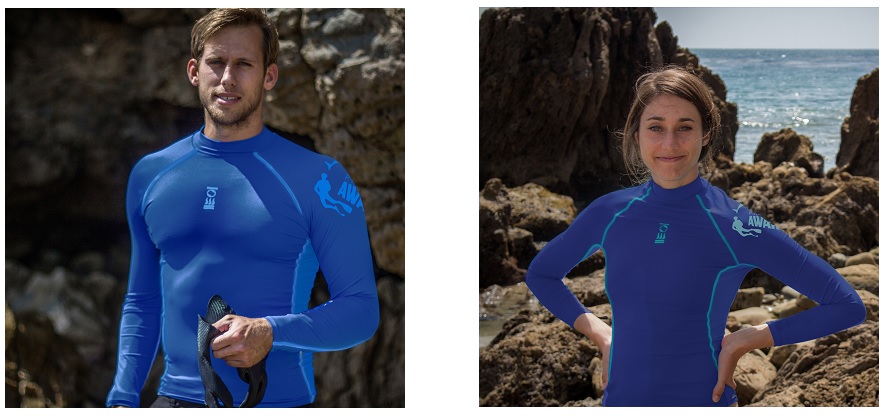 You can also support Project AWARE by clicking this link prior to shopping on Amazon.com. By choosing Project AWARE as your designated AmazonSmile charity, Amazon will donate a portion of your purchase to Project AWARE at no additional cost to you.
Note: if you purchase the featured Amazon.com items via links in this article, a portion of the sale will be donated to Project AWARE® through Amazon's affiliate program.
---
Still looking for inspiration?
For all your clothing and apparel needs, check out our PADI Gear Holiday Gift Guide.
Also, check out last year's scuba diver gift idea list which includes the ever-popular Shark with Frickin' Lazer Pointer, Shark bite oven mitt and Scuba Diver Tea Infuser.