You've just become a certified diver, your shiny new card rests proudly in your pocket. Now what? You're feeling a little trepidation about heading out on your own for the first time. And rightly so, but there's nothing like a little trepidation to keep you on your toes. Harness that feeling and get going. Here are a few suggestions to help you make that first independent step.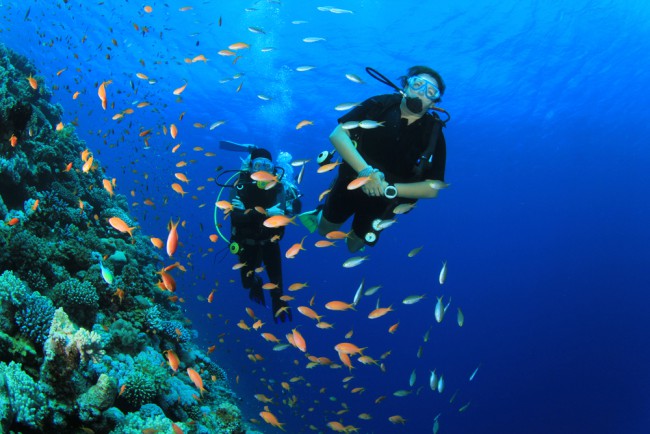 Grab a buddy and just dive
The sooner the better. There's nothing quite like a dive at one of your training sites to get you going on your own. It's familiar territory and you've benefitted from your instructor's predive briefs and local insights. It's also amazing how different, and how much fun, a "training" site can be when you're exploring freely. Get your gear and go. If you don't have everything you need yet, rent it. Don't let too much time pass to capitalize on your fresh new skills.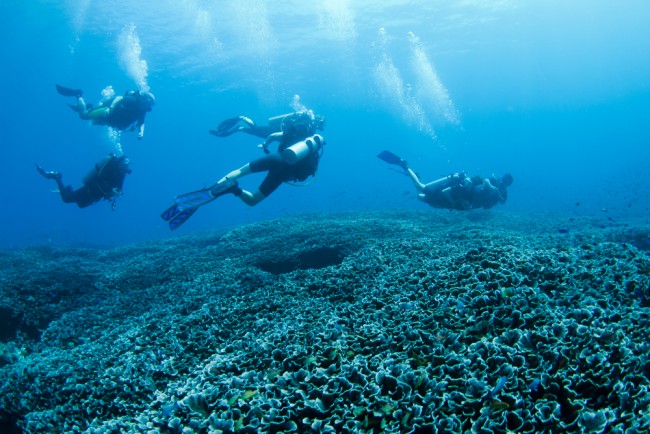 Join a club
The company of like-minded people is a big part of launching your new dive life. If your dive shop is associated with a club, that's the obvious first stop. If not, a moment's research will turn up options no matter where you live. You'll find camaraderie, a ready buddy supply and a great wealth of information and experience. You might also find your life partner. I blush to think of all the couples I know who got together through the club dive scene.
Sign up for the Advanced Open Water Diver course
The course is designed specifically to help divers, from Open Water on up, build skills and competence in a variety of dive specialties. Remember, you'll be an Advanced Open Water Diver when you successfully complete the course, you don't have to be "advanced" at the start. This is also a great way to get introduced to new dive sites and conditions that will increase you dive site options later. Think about your skill level now and just imagine how you'll feel with five more dives under your belt.
If for some reason you just can't take the time for one of these options, join an online dive community like ScubaEarth, take out a few dive magazine subscriptions and immerse your self in scuba diving as best you can. It's a poor second to getting wet, but it's one way to keep your enthusiasm up and your dive knowledge growing.