It's time to put your mental health first by choosing to Live Unfiltered. More than 50% of individuals will be diagnosed with a mental health disorder during their lifetime (not taking into account those who go undiagnosed). This is the harsh reality of the filtered world we live in. A world where we are switched on 24/7. A world where we are forever surrounded by highlight reels. The resulting poor mental health and unhealthy behaviors are hardly surprising.
Is there a solution? Yes! To Live Unfiltered. This involves breaking free from our strong attachments to the world that never stops. To Live Unfiltered is to immerse yourself in unfiltered environments, like the underwater world. This, in turn, helps you escape while promoting positive mental health!
If you're a scuba veteran, you might already know how diving can improve your mental health. Or as a newbie (or eve. a non-diver), you might not have experienced that feeling yet. When you do, you'll find that not only is diving and exploring the unfiltered underwater world joyous, it also can improve your mood and help manage stress and anxiety levels.
A 2016 study carried out by the University of Sheffield's Medical School showed a significant improvement in the mental health and well-being of military veterans who completed the a PADI course. This included both those who suffered physical injuries as well as post traumatic stress disorder (PTSD). Individuals that took part in diving in the study highlighted reduced insomnia, levels of anxiety and depression.
Here are some ways that scuba diving can help improve your mental health.
---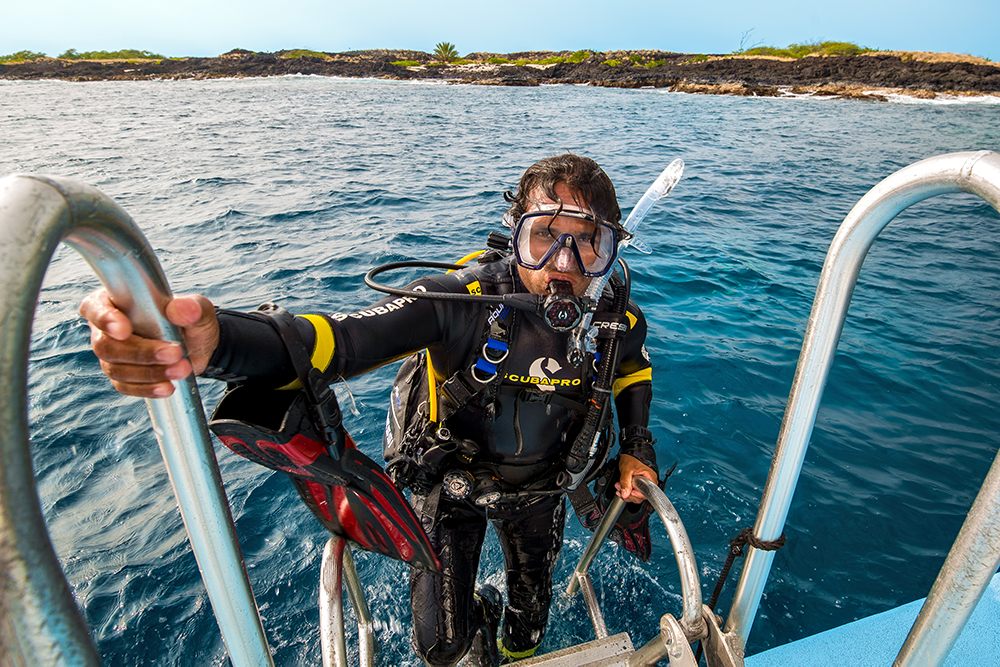 By Improving Your Physical State
Before you even get in the water, anyone wanting to take part in diving must be in good physical health (as you'll agree to when completing the Diver Medical forms before diving). A lot of divers also notice that the higher the level of your physical health, the easier and more comfortable diving will be – think ease of breathing, ability to carry kit and having the stamina needed for multiple-dive days.
But all the work on your physical state doesn't have to be done before you get in the water. The very act of diving is a way to improve your fitness. Diving helps to build strength, lower blood pressure and increase flexibility. And while physical and mental health may seem like two different realms, there is a link between physical health and psychiatric symptoms (such as anxiety and depression). Therefore, by improving physical health through regular diving, it's possible to improve your mental health, too.
---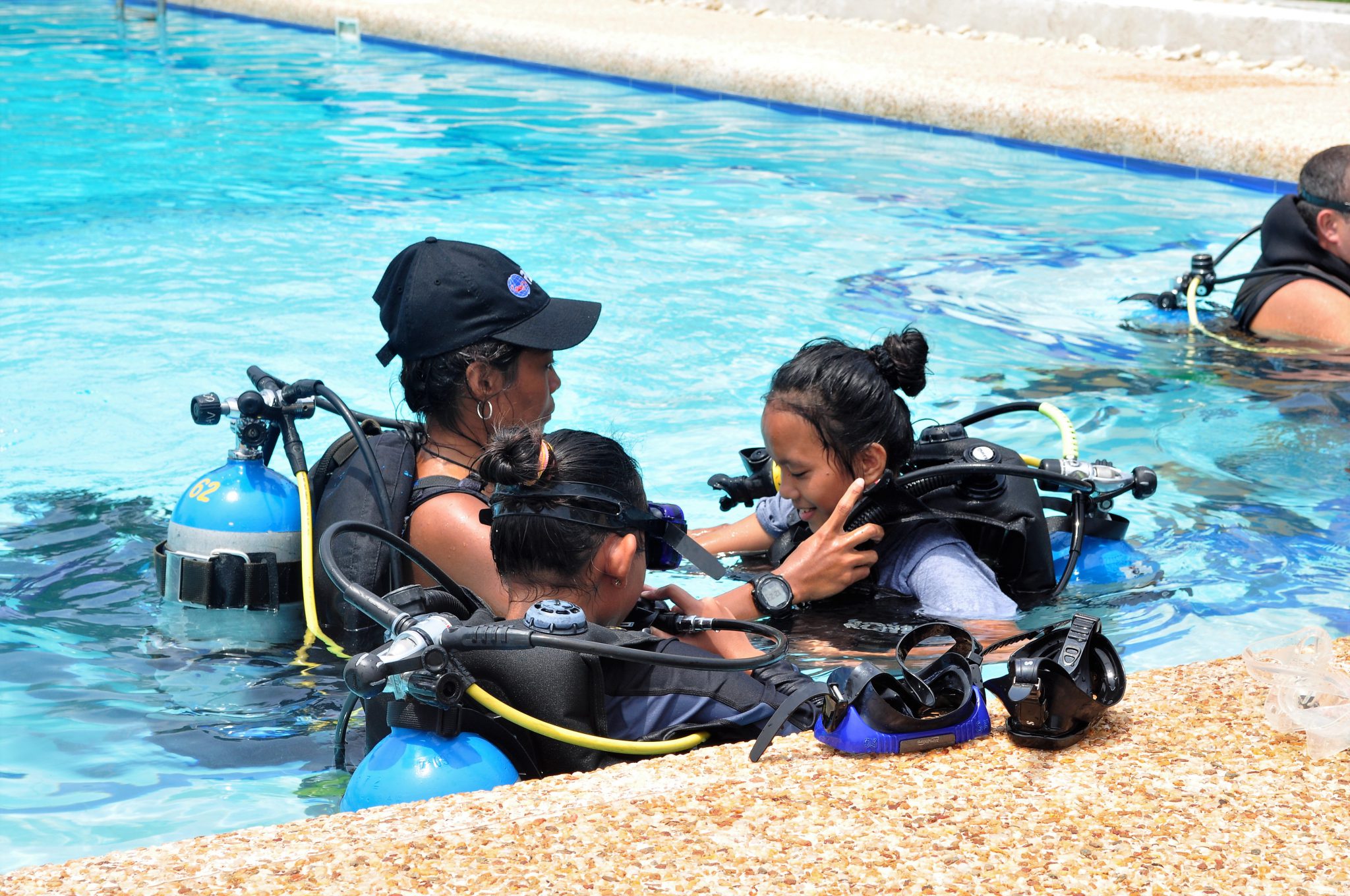 By Boosting Your Confidence
A lot of us already know that when we achieve something, the way we feel about ourselves generally improves. A sense of accomplishment can make you feel successful, content and quite often elated. A great example of this feeling comes from achieving a new PADI certification; whether that's through the Open Water Course, your Divemaster or beyond!
In turn, this newfound level of self-confidence is also likely to help improve your mental state.
Learn More About Getting Certified:
---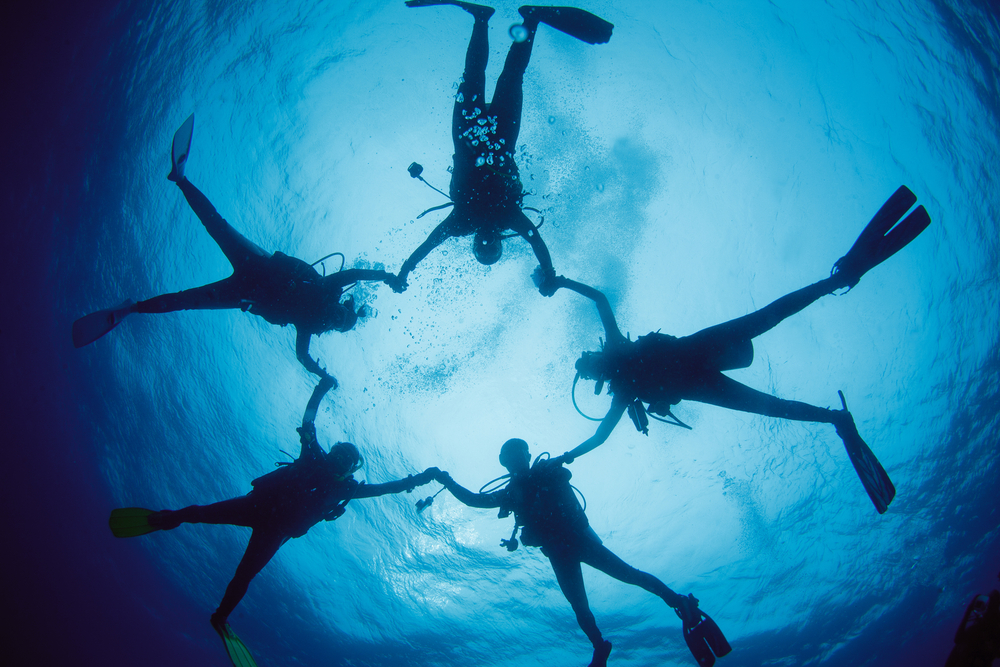 By Providing a Form of Meditation
If you're already a diver, hearing the most important rule of scuba diving probably feels like listening to a broken record by now: never hold your breath. But, not only is this important for your safety, it's important because the frequency of your breaths can affect how you dive. Long, deep breaths in and out help with optimal air consumption and facilitate greater relaxation underwater. So how does this relate to your mental health? The act of focusing on your breath is a common and key component of meditation and mindfulness.
Meditation and mindfulness are also effective ways to combat poor mental health. Mindfulness has been shown to be a remedy against psychological distress, which can improve your mental health. For some, the peaceful, zen-like feeling experienced when surfacing is a lot like the feeling experienced after a session of meditation or breath work.
Furthermore, whether it's a passing whale shark, a World War II wreck or a reef filled with fish in every color, the underwater world provides welcome distractions from life above the surface. It's the ideal place to get away from stress-inducing factors, such as social media or work.
---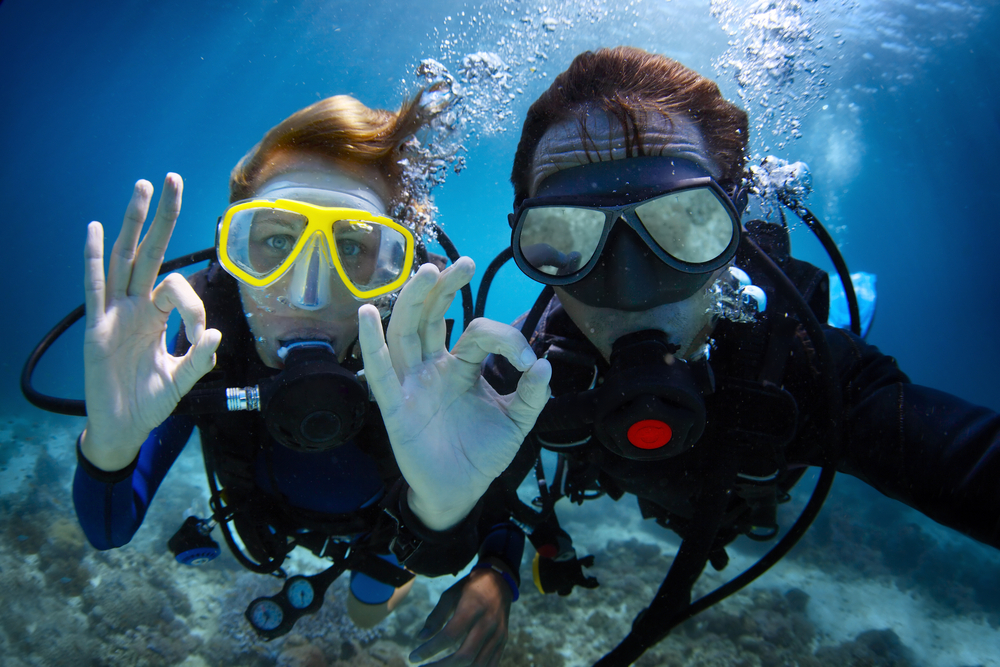 By Connecting You to a Worldwide Community
Having a lack of community that you are able to connect with can result in feelings of loneliness and isolation. Unfortunately, this can be linked to psychiatric disorders like depression.
As any dive requires at least two people, and sometimes more, diving ensures you have the opportunity to connect with at least one other individual in order to dive. PADI diving courses are often completed in groups, too. It's a familiar story that anyone taking diving courses together – including instructors – often bond and stay in touch. Diving can help you create a small-scale community of local divers or dive buddies to meet up with locally or abroad. Plus, being a PADI diver enables you to become a part of the PADI Torchbearer community and an advocate for the ocean.
Connecting with like-minded individuals in an unfiltered, real-life environment is an excellent way to boost morale and inject adventure into your life!
You might also like:
---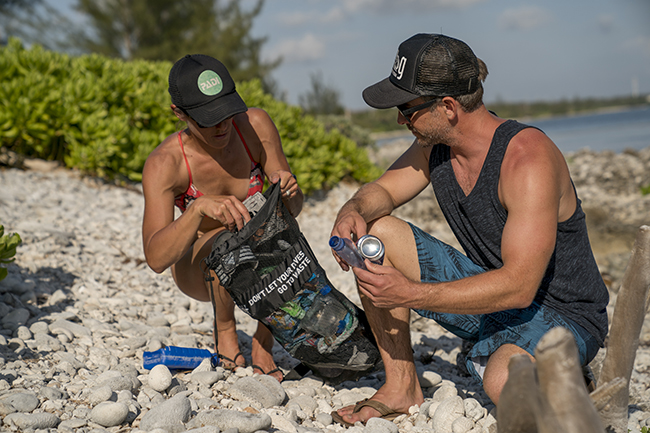 By Allowing You to Give Back
Helping others (or in this case, the environment) might not be the first thing to jump into your head when it comes to benefitting your own mental health. However, altruistic actions have been shown to decrease stress hormones, while also generating feelings of happiness and calm through the lowering of stress levels. Acts of giving and selflessness are also a great way to generate self-worth and purpose.
There are plenty of volunteering opportunities across the world of diving. A great first step is to become an Ocean Torchbearer. This will let you receive updates on current ocean conservation affairs. You could also help clean up a local dive site or marine environment by participating in a Dive Against Debris®. Other ocean-benefiting actions include donating to the PADI AWARE Foundation or becoming a fundraiser.
In addition, PADI offers a number of conservation-based courses for anyone looking to give back to or protect the ocean. Options include AWARE Shark Conservation, Coral Reef Conservation and AWARE Specialist.
---
Ready to Feel Better?
It's clear that scuba diving can form part of the process when it comes to improving your mental health. This is especially true when you #LiveUnfiltered. The potential sense of camaraderie, confidence from achievements and meditative bliss from scuba diving make it an ideal tool for helping your mind and body.
If you're not already a qualified diver, you can start learning to scuba dive right now by signing up online. Alternatively, if you are craving some underwater immersion as soon as possible, our PADI Travel experts are on hand 24/7 to help you find your next dream diving destination!
---