Looking for the best destinations for scuba diving in March? As weather around the world begins to shift once again between seasons, diving conditions also start to change. The Caribbean stays calm for a few more months, but larger animals begin to move on the currents in that sea. Humpback whales visit the Dominican Republic, and whale sharks make themselves known in Honduras.
The Caribbean isn't the only place to witness migrations while diving in March. The Galapagos Islands see large schools of hammerhead sharks, and humpback whales play off the coast of Hawaii.
Finally, destinations in the South Pacific remain idyllic for March diving. Chuuk (Truk) Lagoon is nearing the end of its high season, like the other islands in the area. This might get you some great liveaboard deals if you stay vigilant about finding them.
Ready to get away in the third month of the year? Here are the top eight scuba diving destinations in March.
---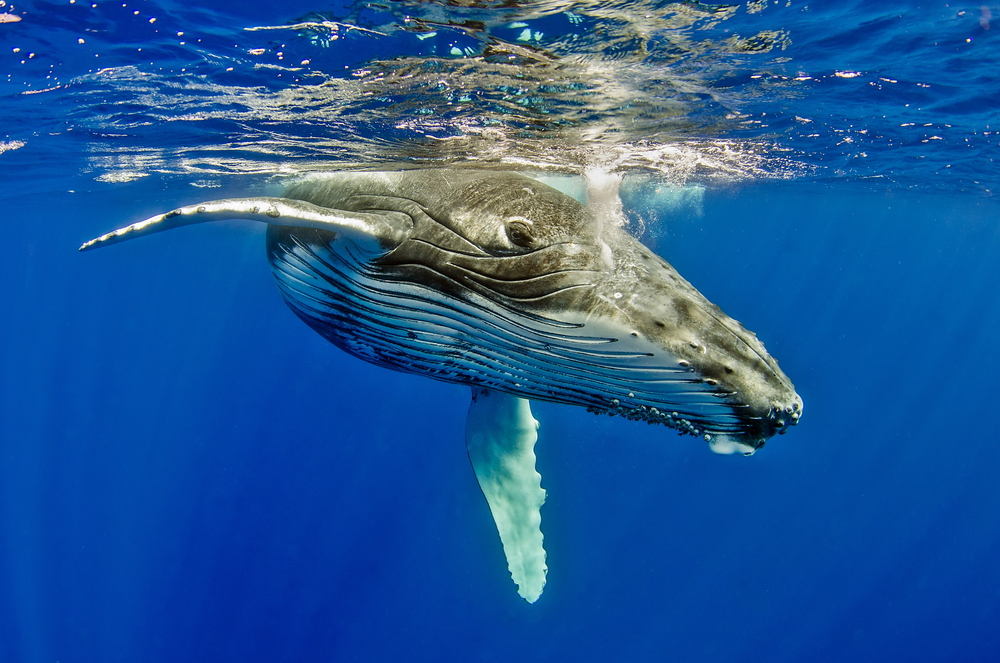 1. Silver Bank, Dominican Republic
Silver Bank is a submerged piece of land in the Atlantic Ocean and belongs to the Dominican Republic. It attracts large numbers of humpback whales between January and April, so it's a top choice for scuba diving in March. It's estimated that between 5,000 and 7,000 whales visit the area to give birth and breed every year!
However, the only way to enjoy interacting with these humpback whales is to take a liveaboard trip. Several vessels have dedicated journeys to the Silver Bank during the season. They then use small rubber boats to get visitors close to the whales. If you're brave enough, you can also snorkel with the huge cetaceans.
While you're in the Dominican Republic, don't miss the other awesome scuba diving opportunities around the country. You'll see vibrant, fishy reefs, light beam-filled caverns, and a long list of brag-worthy wrecks, both natural and purpose-sunk. Warm water and generally good visibility make most of the Dominican Republic a year-round destination, as well as one of the best Caribbean vacations in March.
Editor's Recommended Liveaboard: Turks and Caicos Aggressor II
---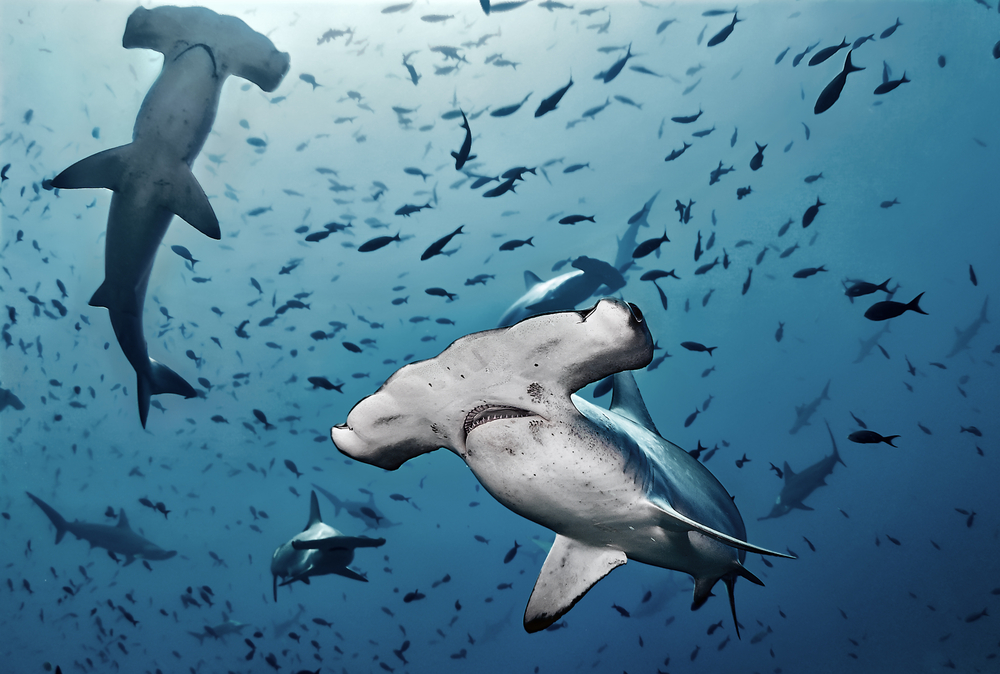 2. Galapagos Islands, Ecuador
The Galapagos Islands are high on the scuba bucket lists of most divers we know. Luckily, these islands are one of the best scuba diving destinations in March. This spring month is great for diving with hammerhead sharks and manta rays around these remote islands.
The warmer season in Ecuador runs from December to May. These months are the best for seeing schooling sharks, such as hammerheads and silkies. While diving Galapagos in March, the conditions are also much better for divers who may suffer from seasickness. There are usually fewer waves and mild currents. The visibility is the best during this time of year, too.
In addition, March is an ideal month for spotting manta rays in the Galapagos. Plankton is still accessible in the water, attracting the winged marine animals. Divers should be able to spot at least a few rays during their holiday.
Whether you are itching to dive with sharks or mantas, the Galapagos is one of the best places to go diving in March. Just keep in mind that these islands are best explored by liveaboard.
Editor's Recommended Liveaboard: Galapagos Sky
---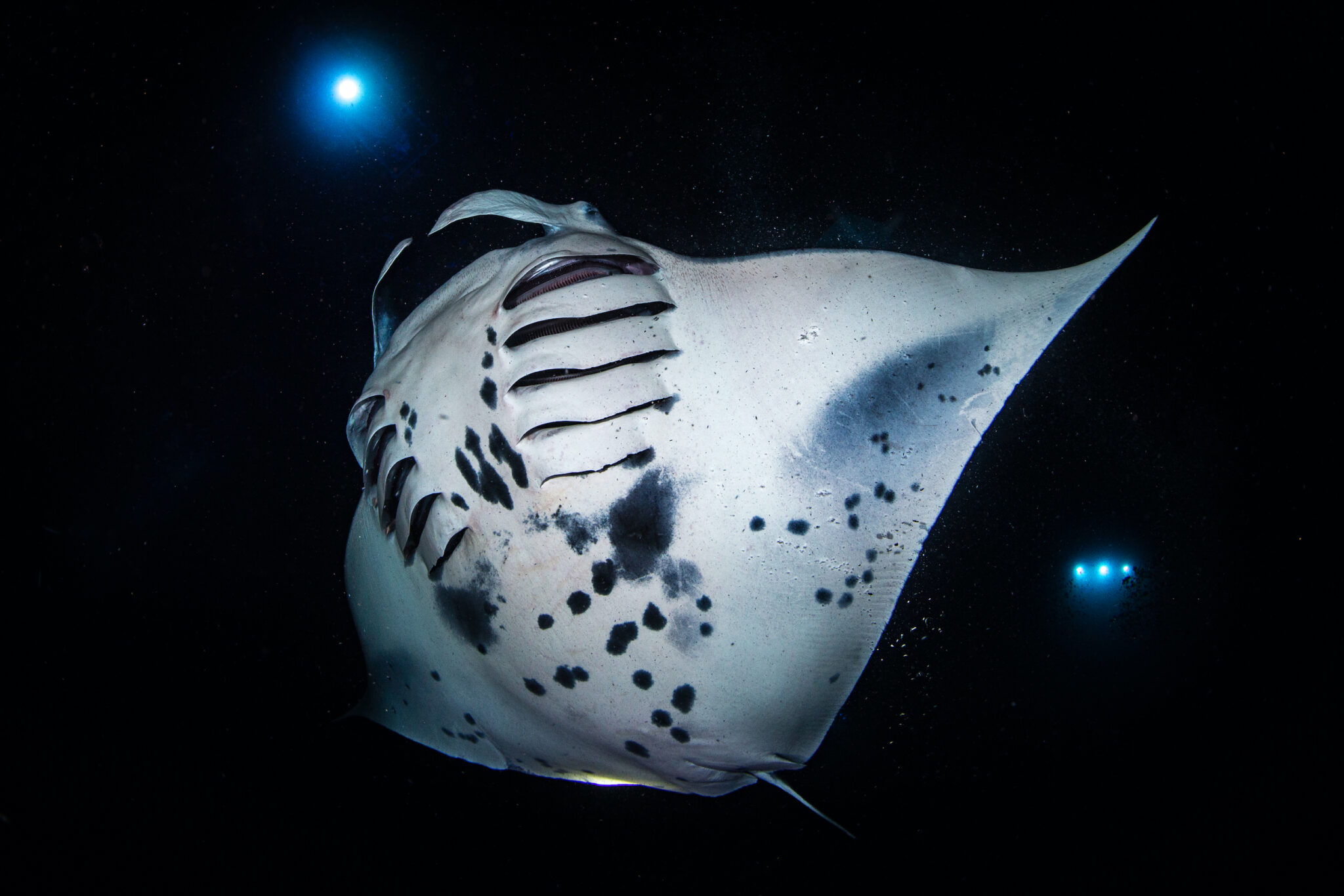 3. Hawaii, USA
Everyone who visits Hawaii loves it. That's true of liveaboard divers, too. This US state is a fantastic dive destination during any month of the year. However, due to a combination of sun, seas, and marine life, visiting the 50th state during the month of March is highly recommended.
Many divers will head straight to Kona, where liveaboard diving at off-the-beaten-path dive sites awaits. Inward currents and plankton-rich water act as a beacon for large marine life. This includes migrating whale sharks and a nightly symphony of manta rays. Otherwise, you might see turtles, stingrays, sharks, and colorful fish fluttering around impressive coral structures.
Alongside Kona diving in March, an added benefit to traveling to Hawaii at this time of year is the annual humpback whale migration. This begins in November, and its peak ends in the third month. The whales around the islands are particularly active as they search for mates, putting on great displays for tourists watching from shore or from one of the many whale-watching boats. For this reason, Hawaii is undoubtedly one of the best travel destinations in March!
Editor's Recommended Dive Center: Big Island Divers
---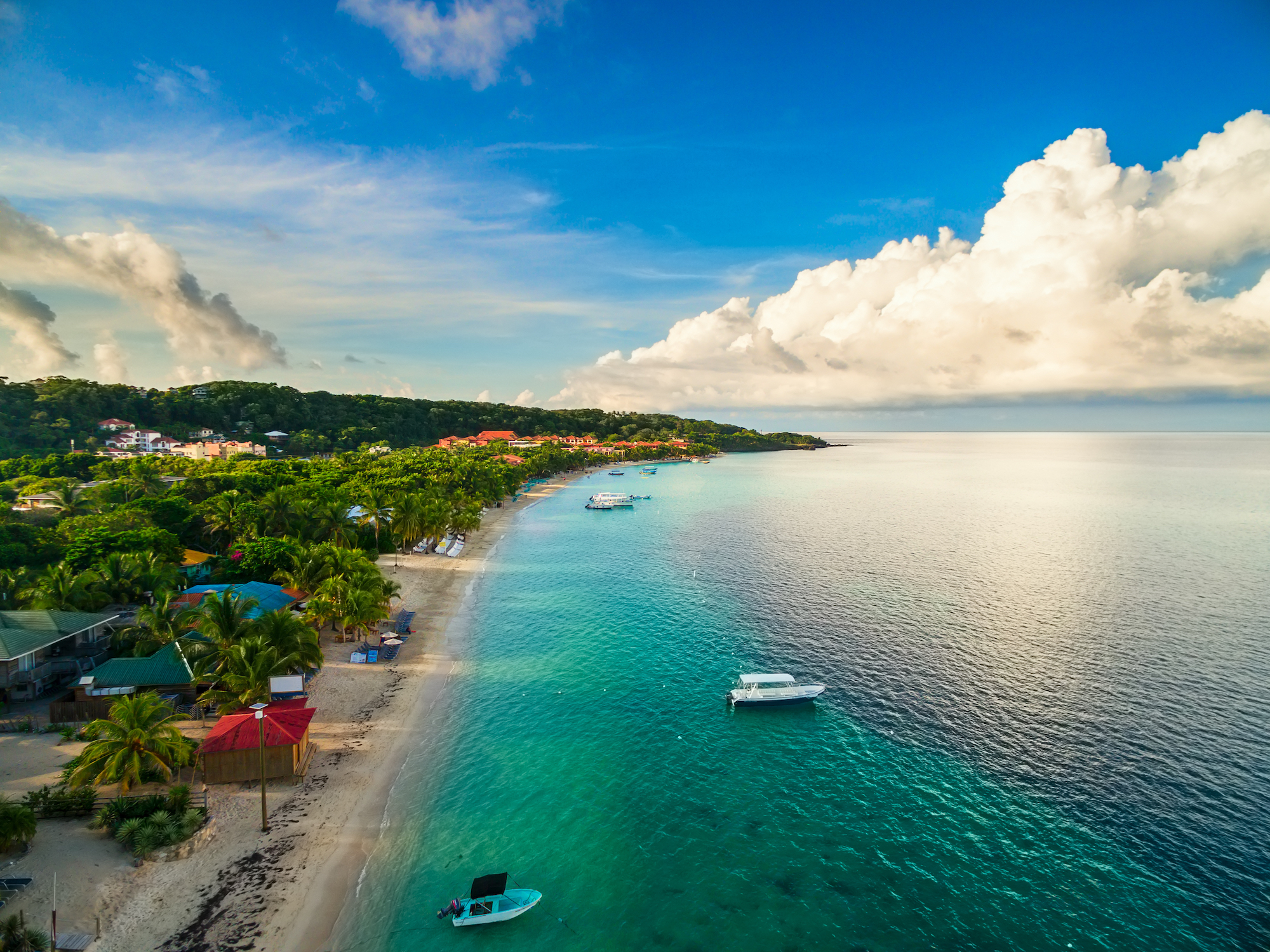 4. Honduras
Honduras and its gorgeous reef systems are a drawcard for divers from all over the world. The country's Bay Islands have become a hive of dive activity. Home to a section of the Mesoamerican Barrier Reef, Roatan and Utila impress with their vibrant coral, tropical fish, sponges as big as refrigerators, and pelagic species. The reefs here are more diverse than rainforests, and offer some of the best diving in March.
Útila, in particular, is famous for its whale sharks. These magnificent animals arrive at the west end of the island reliably from February to May and August to October. But it should be noted that whale shark activity usually peaks from mid-February to April, making this one of the best destinations for diving in March.
Although you can dive in Honduras year-round, June through November should be carefully considered. This is hurricane season in the Caribbean, and the massive storms do occasionally strike Honduras.
Editor's Recommended Liveaboard: Roatan Aggressor
---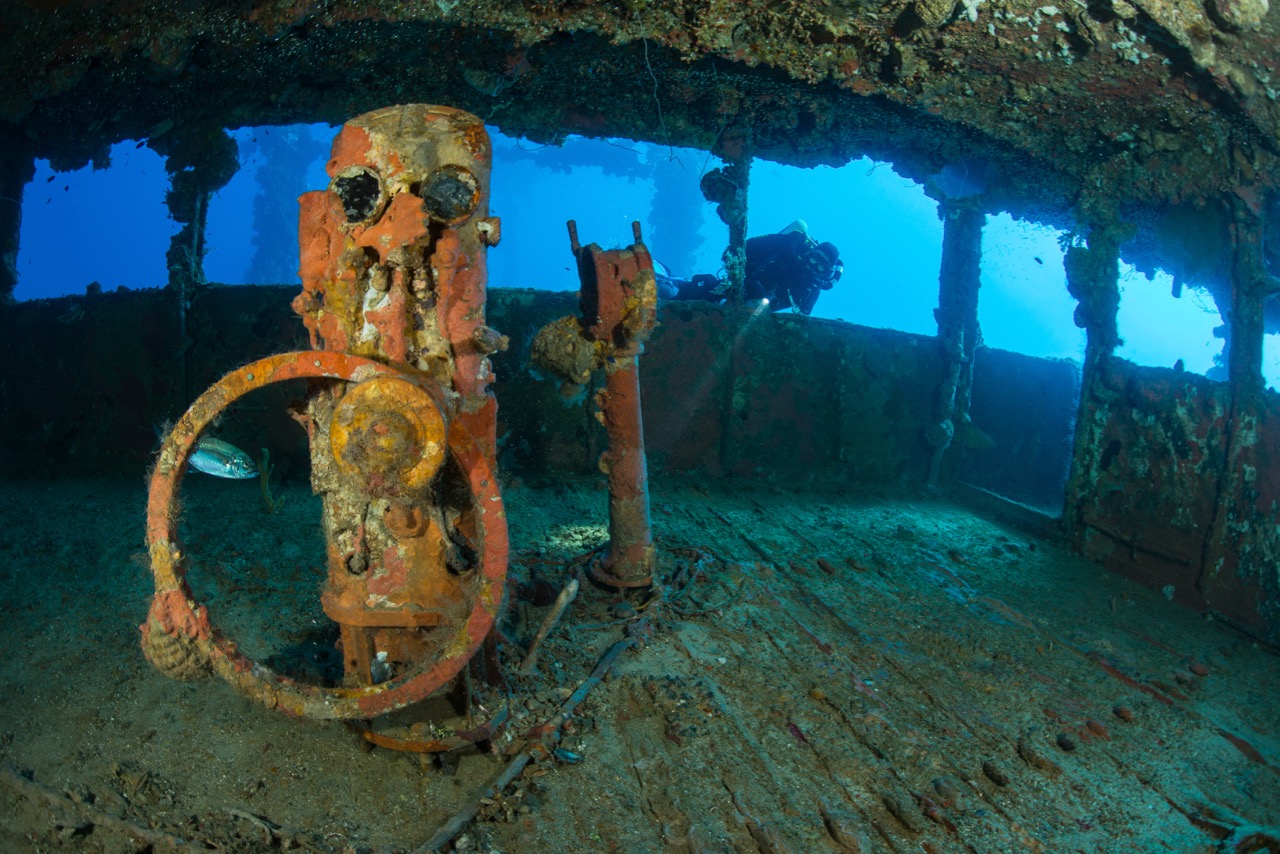 5. Chuuk Lagoon, Federated States of Micronesia
Chuuk Lagoon in the Federated States of Micronesia (also known as Truk Lagoon) is one of the best wreck diving destinations in the world. Luckily for you, this underwater wreck cemetery is also one of the best places to dive in March. During World War II, more than 200 aircraft and 60 ships were sunk in an Allied attack on the Japanese naval base, codenamed Operation Hailstone. Today, a Japanese war memorial is found here, but the area is open to scuba divers, with more than 50 wrecks within recreational limits.
The best time to dive Chuuk Lagoon is from October to April. During these months, you will find dry conditions and warm water. So, you'll only need to pack a 3mm wetsuit. However, while this destination is one of the best tropical vacations in March, it should be noted that diving in Chuuk Lagoon is possible year-round. Diving conditions around the wrecks and marine life change little month to month.
With so many dive sites scattered around Chuuk, booking a liveaboard in March is highly recommended for divers who want to explore them all. Plus, being the end of the peak season, you might be able to score a great deal during the third month of the year.
Editor's Recommended Liveaboard: SS Thorfinn
---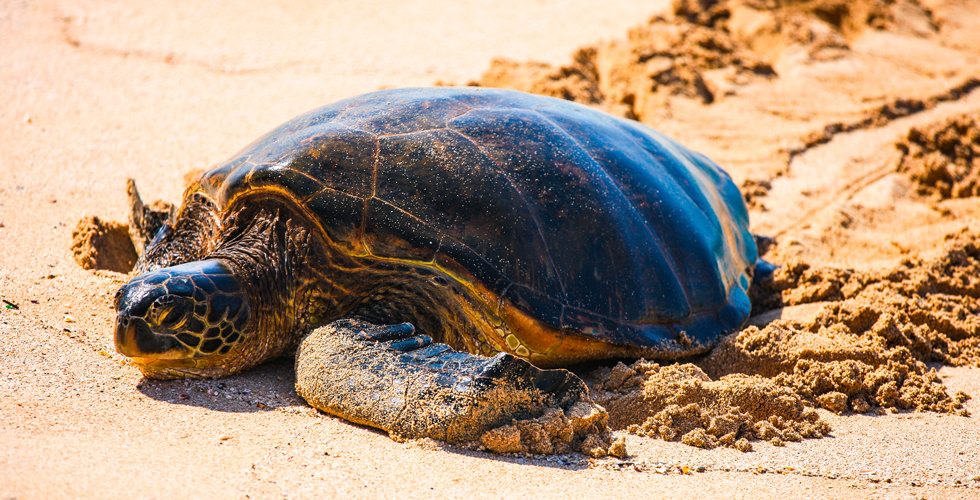 6. Mozambique
With 2,500km (1,500 miles) of breathtaking Indian Ocean coastline, this Southern African nation is typically celebrated for almost-guaranteed megafauna sightings. Indeed, at Inhambane and Tofo, sites such as Whale Shark Alley and Manta Reef are world-renowned for their namesake pelagics. Although the peak dive (and drier) season falls later in the year, Mozambique is certainly diveable year-round, and you'll find some great off-season deals for diving holidays in March.
What's more, visiting during the third month is particularly rewarding for wildlife enthusiasts, because it's peak nesting season for five different species of turtles. Each female lays over 100 eggs on sandy beaches, with hatchlings emerging around two months later. Northern Mozambique is best for sightings of green, hawksbill, and Olive Ridley turtles. Consider a trip to the Quirimbas Islands, which promise excellent diving around mangroves and coral reef nurseries. For leatherback and loggerhead turtles, head further south — try Ponta do Ouro, an adventurous destination near South Africa's border and known for excellent shark action.
From close-up turtles to majestic megafauna, Mozambique promises some of the best scuba diving in March.
Editor's Recommended Dive Resort: Liquid Dive Adventures
---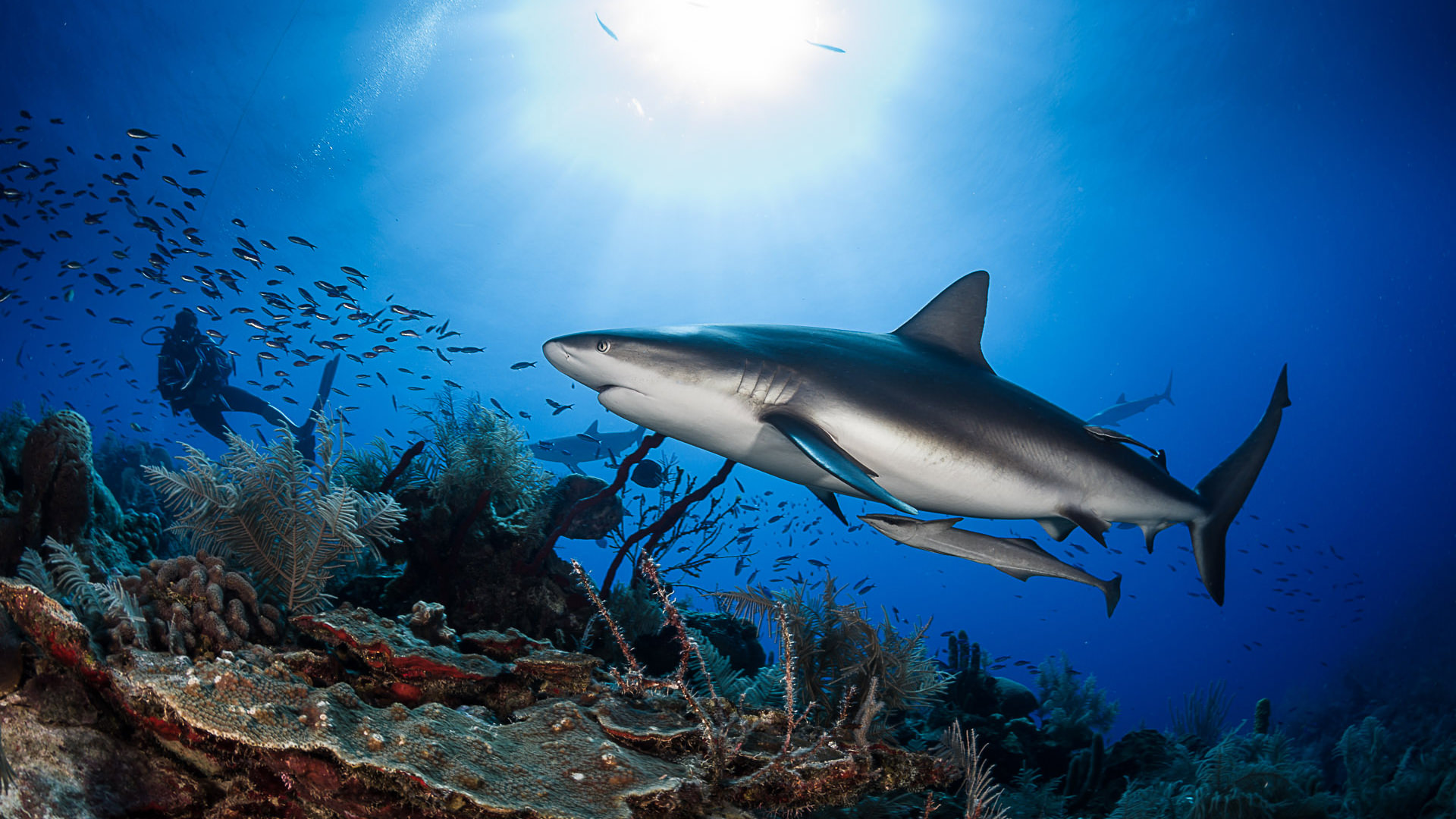 7. Jardines de la Reina, Cuba
The largest Caribbean island boasts an extensive barrier reef and several marine protected areas. No wonder Cuba nurtures an abundance of pristine corals and marine life. In fact, over 50 shark species — including reef, lemon, nurse, hammerhead, and silky — live in the azure waters surrounding Cuba's dazzling white beaches.
About 80km (50 miles) offshore and only reachable by liveaboard, you'll find around 250 islets aptly named Jardines de la Reina – or 'Gardens of the Queen'. The archipelago is one of the best places to scuba dive in March and hosts a magnificent display of sponges, sea fans, and corals (including rare elkhorn), plus a plethora of resident reef fish. You might even spot manatees or crocodiles in seagrass beds or mangroves!
With calm weather, warm water, and excellent visibility, Cuba's easy diving (even at offshore sites) is a perfect introduction to liveaboard diving for beginners. It equally satisfies advanced divers with drop-offs, caves, wrecks, and spectacular night diving.
Peak season in Cuba is typically November to April, so the third month of the year is an ideal time to visit. To discover some of the best Caribbean diving in March, be sure to book early. Restrictions on tourism support Cuban conservation, but mean spaces are limited.
Editor's Recommended Liveaboard: Jardines Avalon Fleet
---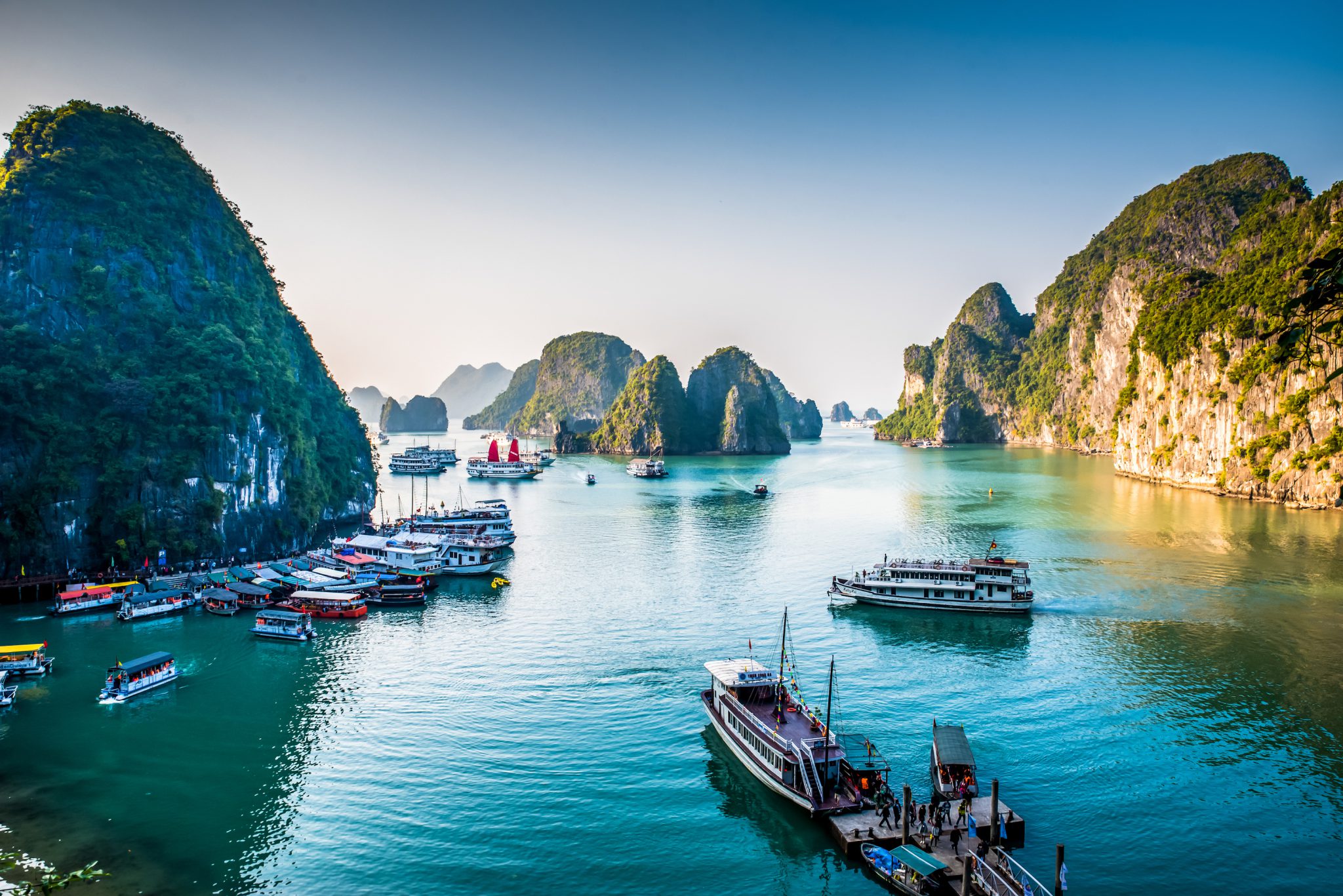 8. Vietnam
A relatively new scuba destination, Vietnam is a contrast of bustling metropolises and tranquil beaches. It's also one of the top tropical destinations in March for divers. Underwater, it's less about 'big stuff' and more about the sheer diversity of kaleidoscopic macro life among unspoilt reefs. Indeed, you'll find nearly 50% of all known coral species in these Southeast Asia waters. You can also see pipefish, frogfish, seahorses, and over 2,000 species of nudibranchs.
Where is the best place to dive in March? Nha Trang is home to two of the region's best dive sites. Look for scorpionfish and giant moray eels in Moray Cave, or explore swim-throughs and caverns at Madonna Rock, where elusive ghost pipefish wait to be discovered. Other hotspots include Hoi An's impressive pinnacles, wreck diving at Con Dao, and Phu Quoc Island, where you'll find mitre shells, bamboo sharks, and catfish. Don't miss the chance to stop by Halong Bay after dark — it's one of the top places to see bioluminescence.
While a year-round destination, Vietnam's dive season typically runs from the third month of the year until October, with seas being the calmest February to June. This makes it one of the best scuba diving destinations in March.
Editor's Recommended Dive Center: Sailing Club Divers
---
Discover Scuba Diving in March with PADI Travel
If you're wondering where to go diving in March, head over to PADI Travel. These are only a few of the great destinations we have on offer, and the PADI Travel scuba diving experts can suggest more of the best March vacations to suit you. We're available to help 24/7 by email, phone, and chat, so get in touch today!