If you're planning a diving holiday in June, consider these destinations! From whale sharks to humpback whales and some of the best wreck diving in the world, we've selected the top scuba diving destinations for the sixth month.
---
1. Hanifaru Bay, Maldives
If you love manta rays, pick the Maldives as your June scuba diving destination. In particular, head for Hanifaru Bay in Baa Atoll.
Every year from May to November, the Maldives experiences the Southwest Monsoon. Combined with a lunar tide, this creates a huge build-up of plankton inside Hanifaru Bay. In turn, this mass amount of plankton attracts large numbers of filter feeders so that you can swim with up to 200 manta rays and whale sharks at the right time of year.
Remember that while you can dive in Hanifaru Bay from land, you'll only see the best dive sites in the area with a liveaboard.
Editor's picked liveaboard: MY MOONIMA
---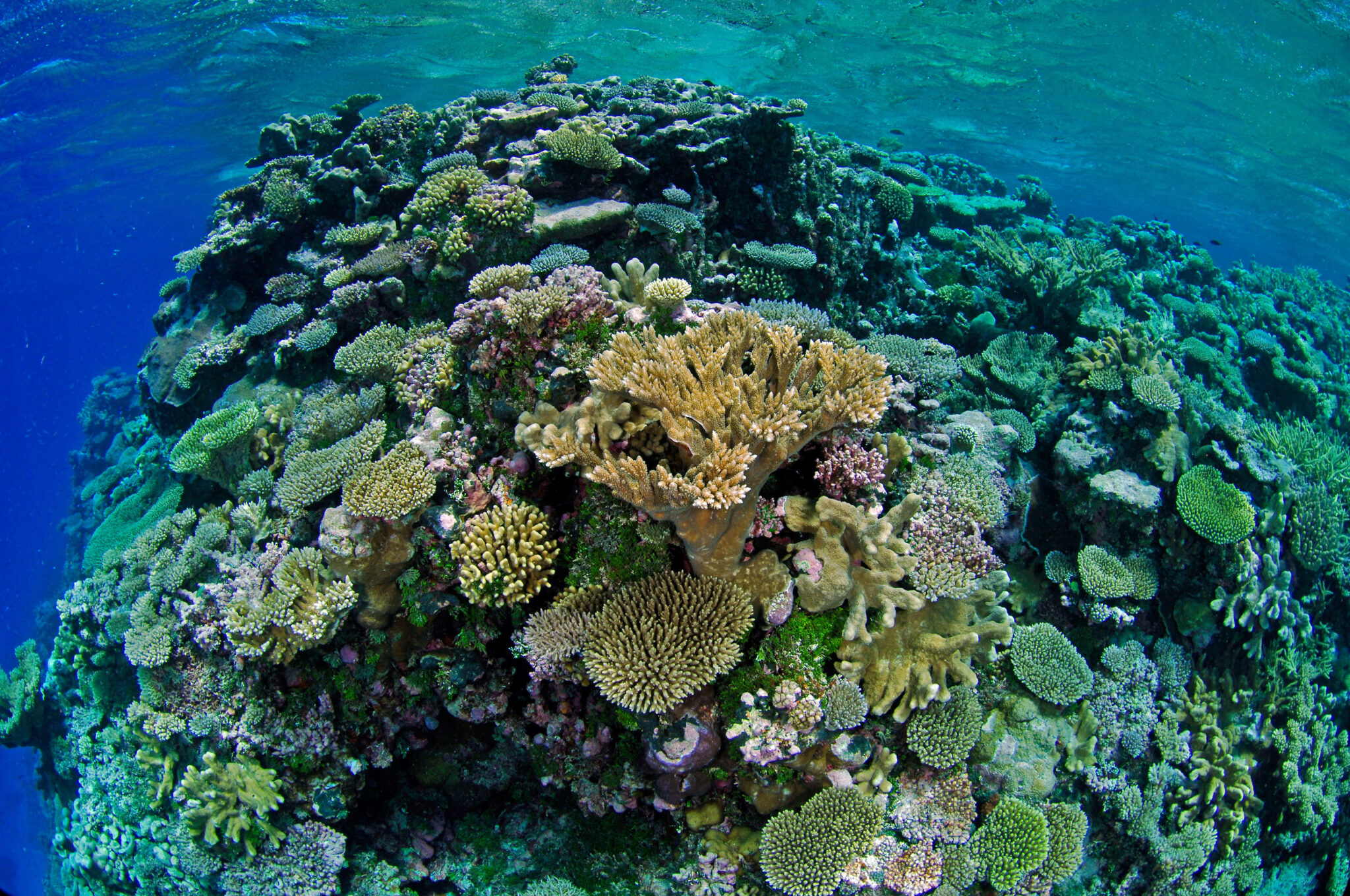 2. Bikini Atoll, Marshall Islands
June is also prime time for diving at Bikini Atoll, one of the best wreck diving destinations in the world. As a part of the Marshall Islands, Bikini Atoll was one of the main nuclear testing sites for the United States. A mock fleet of naval vessels was sunk here following various atomic explosions.
Although there are dozens of wrecks to be dived in Bikini Atoll, the most famous is the USS Saratoga. This 888-foot (270m) American aircraft carrier is one of only a few aircraft carriers that can be dived within recreational limits.
At the moment, Bikini Atoll can only be dived by liveaboard, but the number of boats visiting the distant location is increasing. In fact, the Truk Master recently announced a new route in the Marshall Islands. The diving season at Bikini Atoll runs from May to mid-September.
Editor's picked liveaboard: Truk Master
---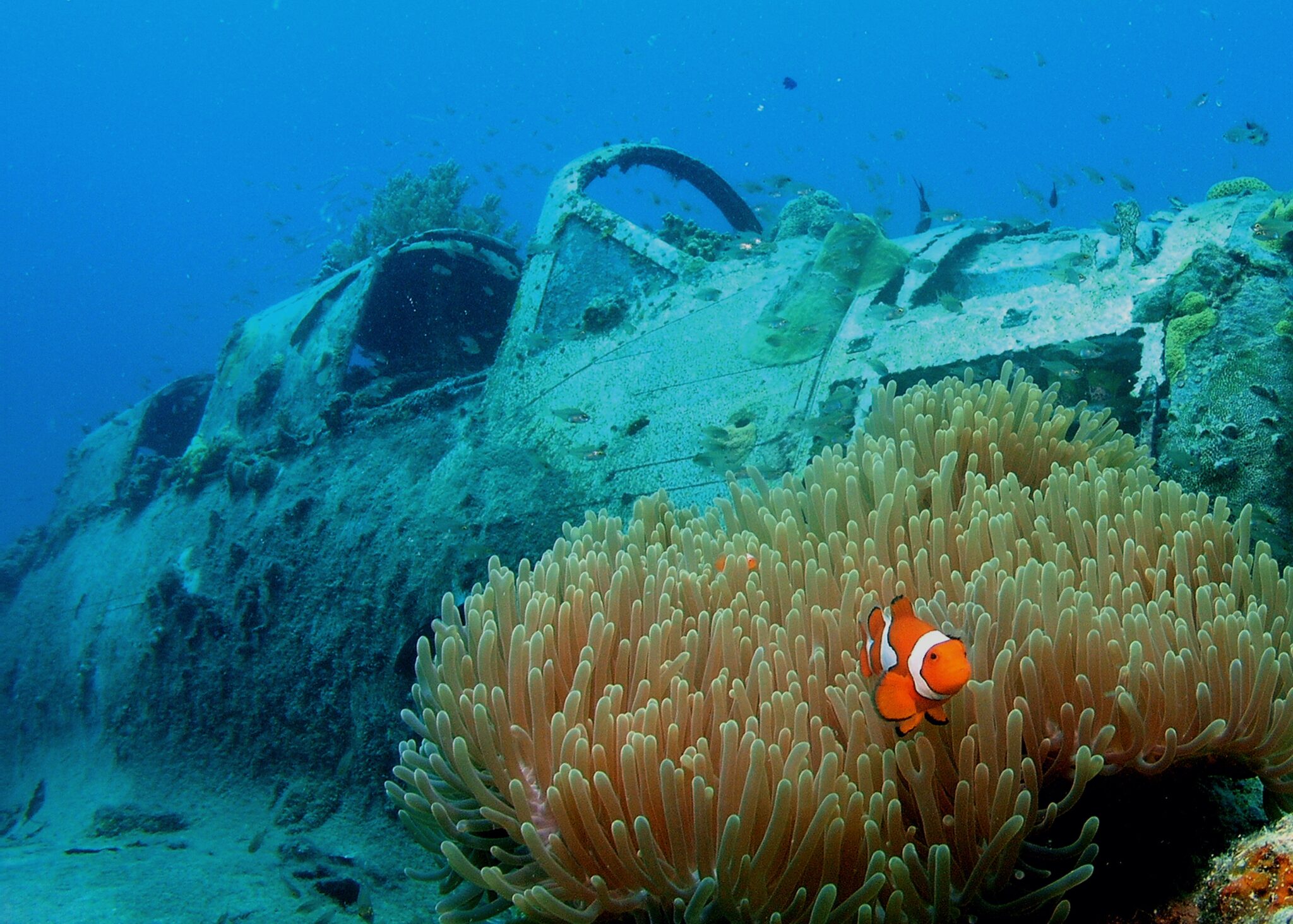 3. Papua New Guinea
While Papua New Guinea is a fantastic liveaboard destination year-round, we think it's particularly great in June. During this time of year, diving in the Bismarck Sea is superb. The South Pacific, Solomon Sea, and Coral Sea also boast great conditions in the summer months.
The most famous PNG diving area, Milne Bay, is protected year-round. Divers flock to the area for its macro marine life. While there is no hard and fast rule for the best time to dive in Milne Bay, many local divemasters report a good mixture of pelagics and macro during the month of June.
On the other hand, Kavieng (on the Bismarck Sea) is also in peak season in June. Here you can drift dive with sharks and sailfish or explore WWII wrecks.
Whichever section of this wild destination you choose to explore, Papua New Guinea is an adventure best undertaken by liveaboard.
Editor's picked liveaboard: MV Oceania
---
4. Galapagos Islands, Ecuador
A bucket list diving destination for most people, the Galapagos Islands are particularly enchanting in June. This mid-year month is the perfect time to swim alongside massive humpback whales and whale sharks.
June is the first month of the cooler season for the Galapagos. As the dry season sets in, humpback whales migrate through this part of Ecuador on their way to arctic waters.
In addition, this is the first month of whale shark season, which runs from June to December. These massive sharks are attracted by plankton-rich currents, and divers will usually be able to find at least one on their Galapagos diving holiday.
Whether you want to see humpback whales or whale sharks, June is a great month for the Galapagos. Just remember, these islands are best dived by liveaboard.
Editor's picked liveaboard: M/Y Galapagos Aqua
---
5. Sardine Run, South Africa
One of scuba diving's most exciting and extreme events occurs from May to July every year. The Sardine Run in South Africa attracts pelagic lovers and thrill seekers from across the globe.
During this massive migration, millions of sardines travel up the eastern shore of South Africa. These tiny fish use the cool waters of the Agulhas Bank to spawn before riding the cold current up to Mozambique and then out into the Indian Ocean.
Meanwhile, predators wait to round up the tiny fish. Birds dive in, dolphins circle, sharks charge through, and massive whales rise from the deep to get a bite of the action. And dive boats crisscross the chilly seas in search of bait balls. When one is found, divers jump in to witness the cacophony of feeding seen in a few other places in the world. The Sardine Run is definitely one of the most epic dive adventures.
June is right in the middle of the Sardine Run season, but if your vacation falls in May or July, you should also consider South Africa as a scuba diving destination.
Editor's picked resort: The Sands at Chale Island
---
Are you planning a scuba diving vacation in June? Get in touch with PADI Travel's scuba diving experts so that we can help you pick the perfect destination.